High Elf Archer & Cow Girl [Goblin Slayer]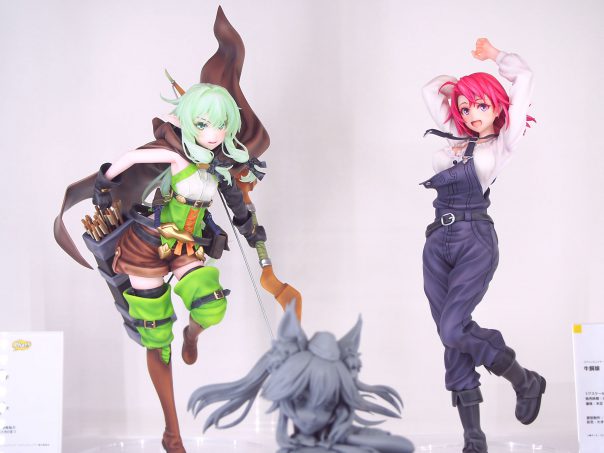 Goblin Slayer became popular last year 2018.
It was bloody anime but it was good one.
I thought the characters don't have any nick name.
Main Character Goblin Slayer, his name was, after all, Goblin Slayer to the end.
Rimuru [That Time I Got Reincarnated as a Slime]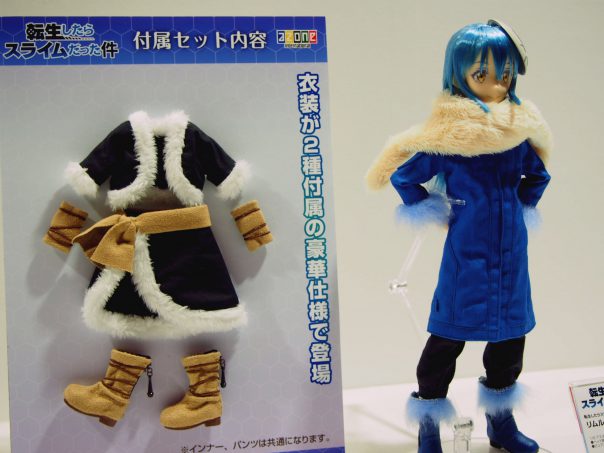 I think this was the big hit anime of 2018.
Every time I visit Akihabara, I often saw it or heard its theme song.
This figure of Rimuru is scheduled to release on June 2019.
L & Right [Death Note]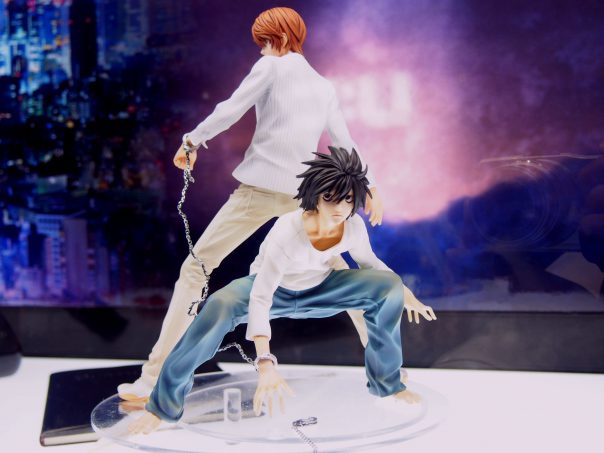 They are chained.
This was the scene before Right getting back his memory.
Space Battleship Yamato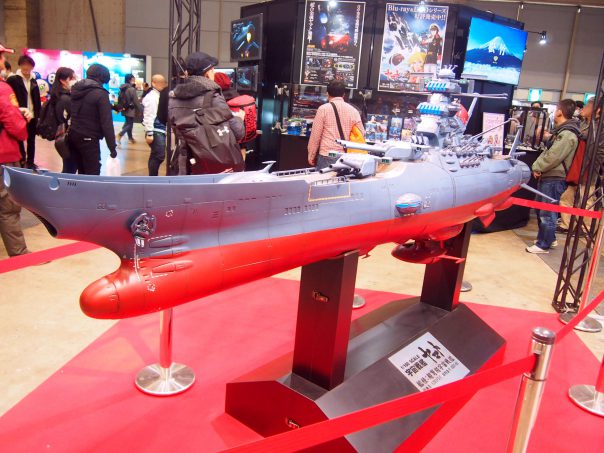 I thinks this Yamato was about 5 meters.
It was big and impressive.
Chogokin GX-86 Space Battleship Yamato 2202 is scheduled to release on March 2019.
Guts [Berserk]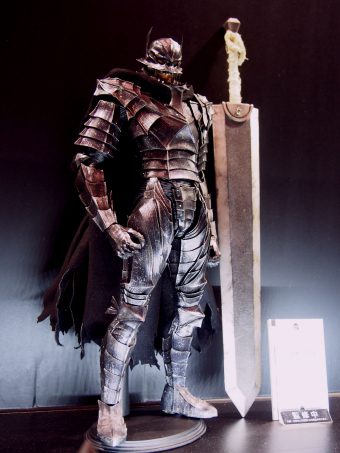 This armor ver. was magnificent!
Looked like life-size figure but it is 1/6 scale.
The release date has not been decided yet but anyway great work!
Bumblebee [Transformers]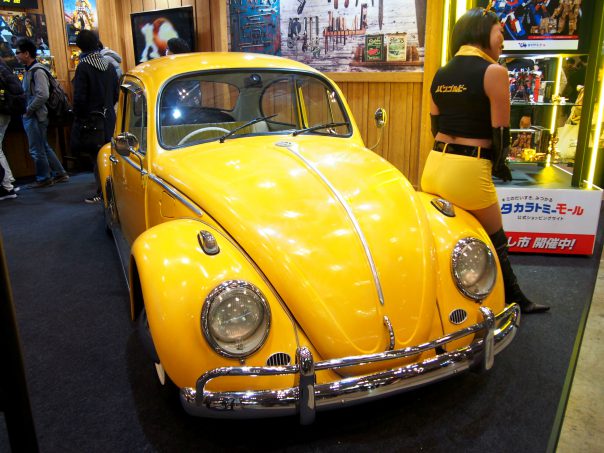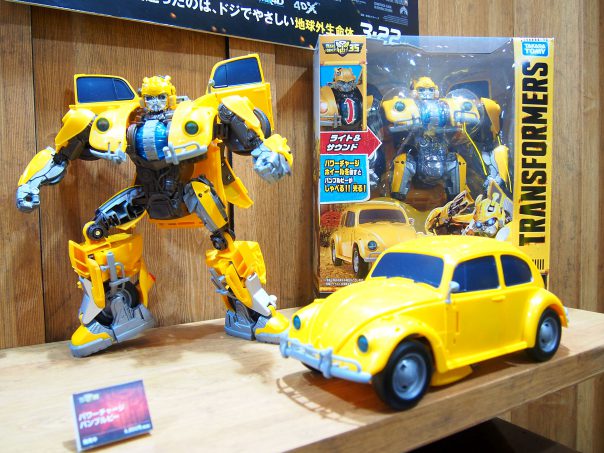 There was a booth just for this Bumblebee of Transformers.
Car of Bumblebee is nice!
Indoraptor [Jurussic World]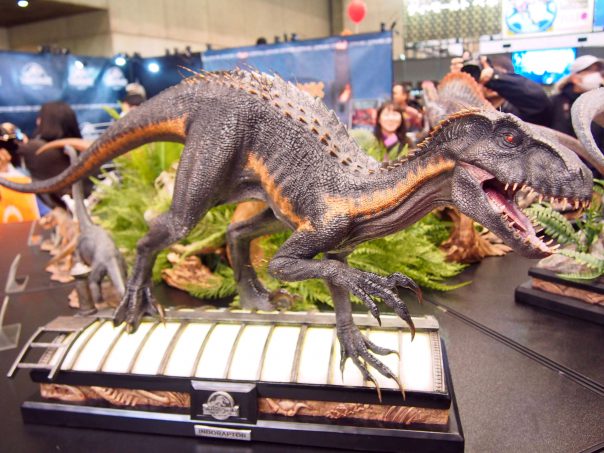 Figures of Jurussic World were well made!
It is from PRIME1 STUDIO.
Indoraptor is cool!
Godzilla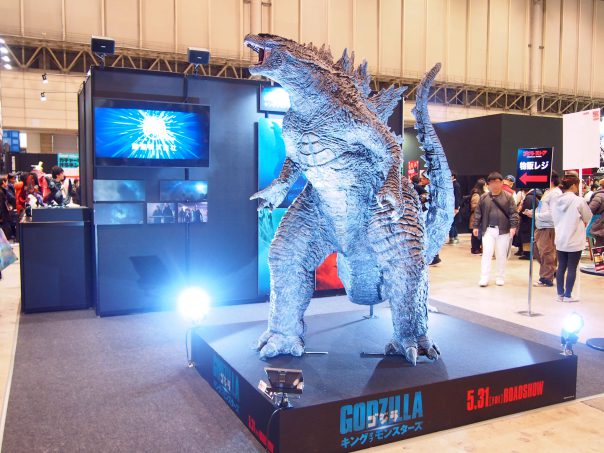 I think I saw this Godzilla last year, too.
It was very big although it's not life-size of course.
Varsity Jacket of Godzilla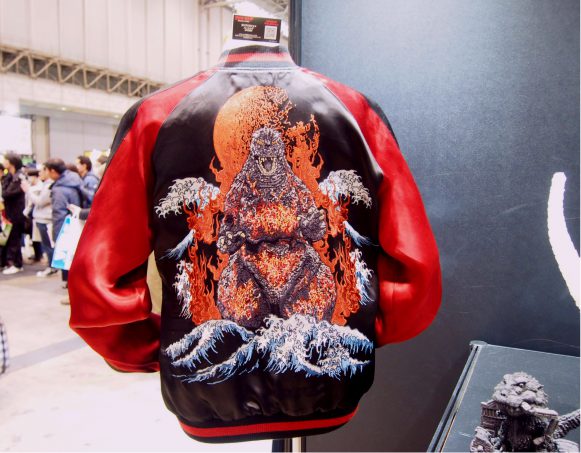 Oh, first time to see varsity jacket of Godzilla.
Must be cool if you wear it on the town.
No one can win.
Ryu, Ken, Gouki [Street Fighter]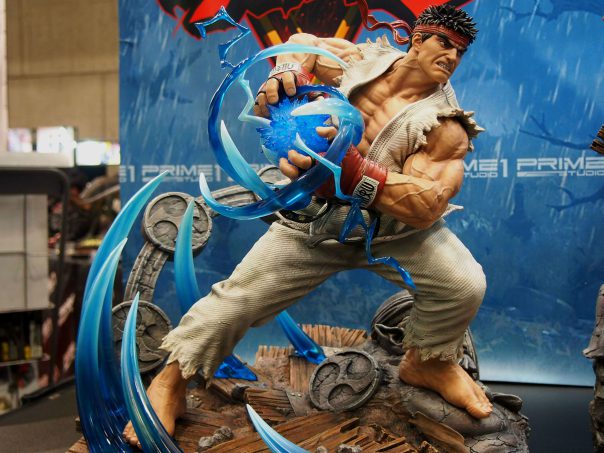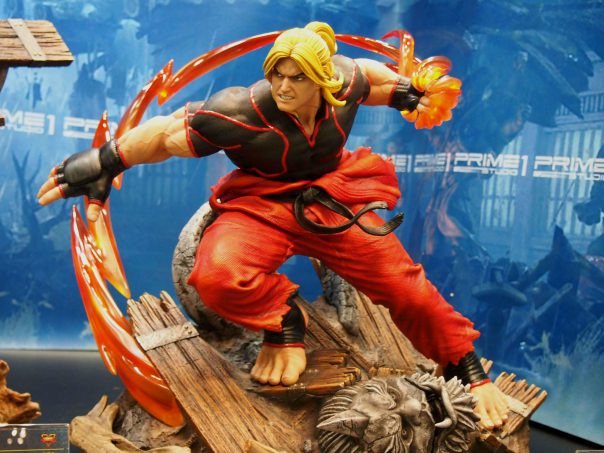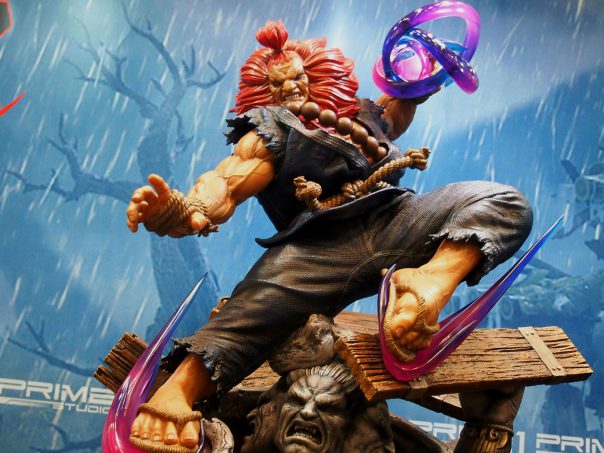 These are really powerful figures.
This is also from Prime1 Studio.
The works of it is really well made to the details.
Jin Kazama and Yoshimitsu [Tekken]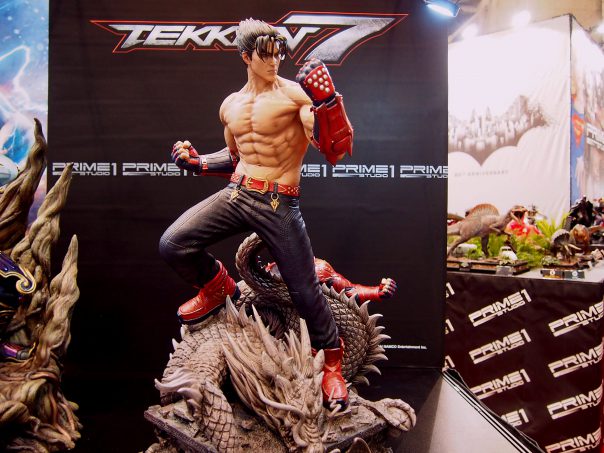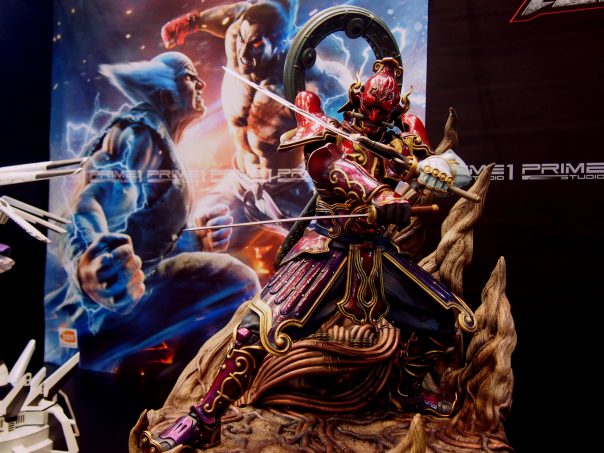 Both figures were great!
Especially Yoshimitsu was very cool!
Predator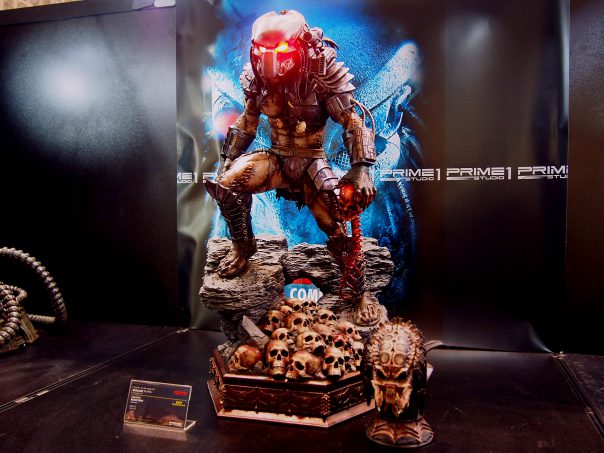 Its eyes are lighting in red.
Looks like gallery shop of PRIME1 STUDIO opens in Shijuku next month.
I'm gonna visit it!
Itasha of ARKNIGHTS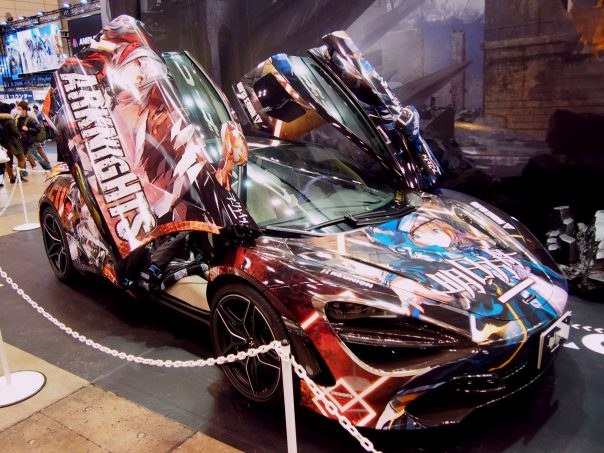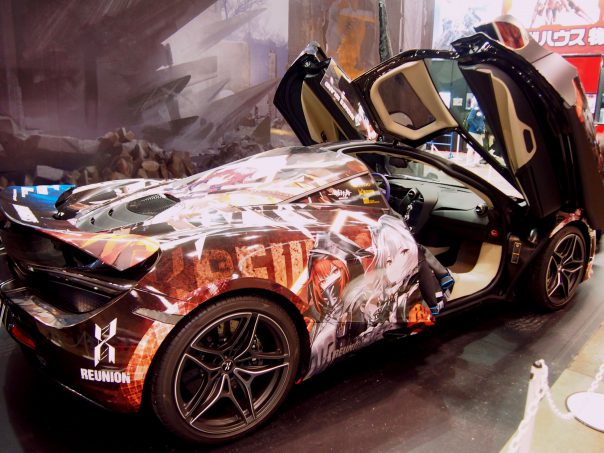 Wow, this is great!
Painting of ARKNIGHTS.
ARKNIGHTS is game app developed by Hypergryph.
Its gull wing is cool!
Kuppy Ramune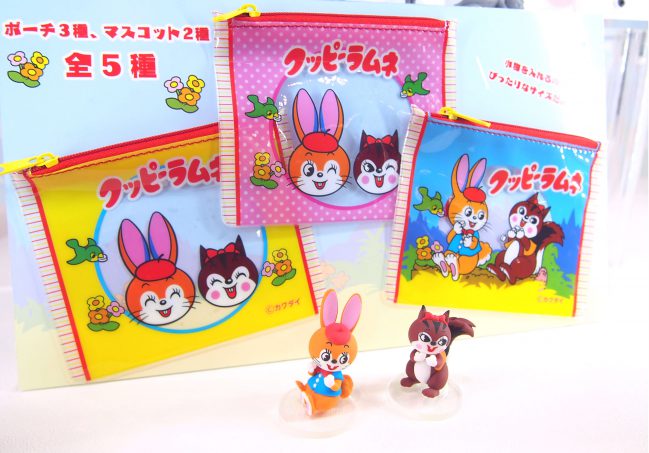 Ramune is porous and chalky soft candy.
Children love it.
I think most people in overseas don't know this Kuppy Ramune.
It is very old Japanese soft candy over 50 years ago.
But I never imagined the mascot of Kuppy Ramune became figure!
Yattaro [Cats Ninden Teyandei]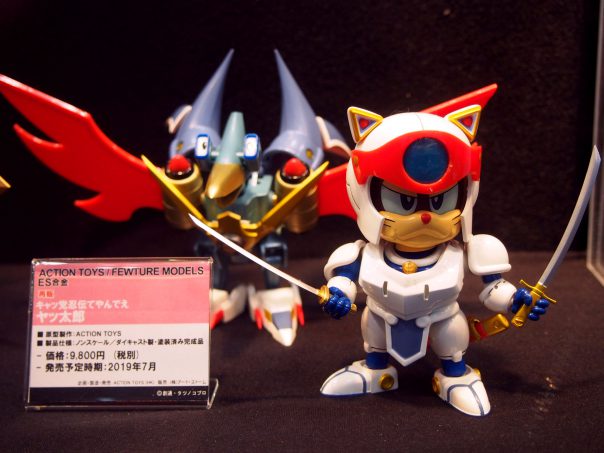 Cats Ninden Teyandei is also very minor anime but I was keep watching it when I was a child.
This Yattaro is the main character.
The figure starts selling on July 2019.
Bikkuriman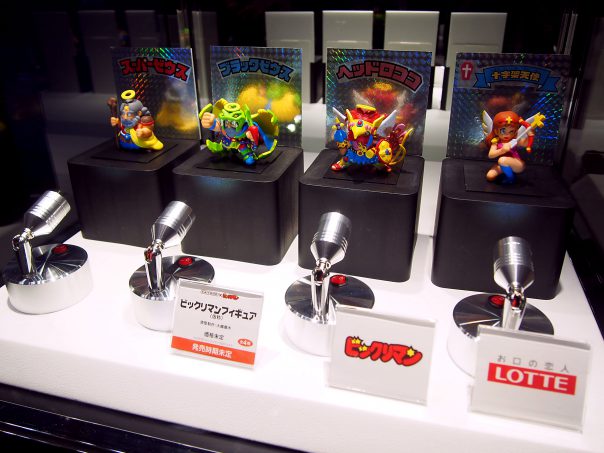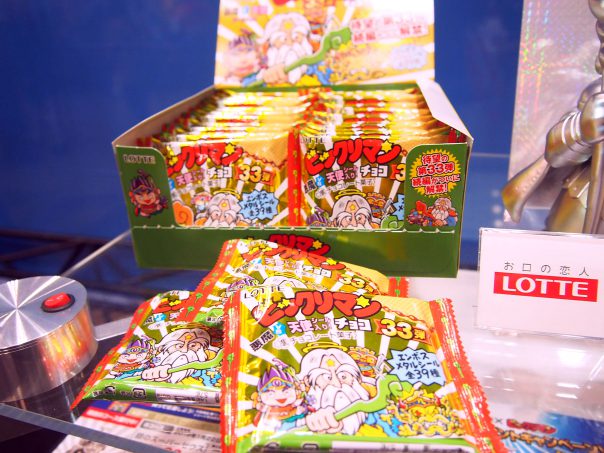 Bikkuriman became really big boom among children over 30 years ago, rather it became a kind of social phenomenon in Japan.
Bikkuriman seals were sold with a waffle peanut and chocolate snack.
I also wrote the details of it here in other other article.
Bikkuriman Stickers made a big hit in 1985 in Japan
I never imagined Bikkuriman became figures now!
Cosplay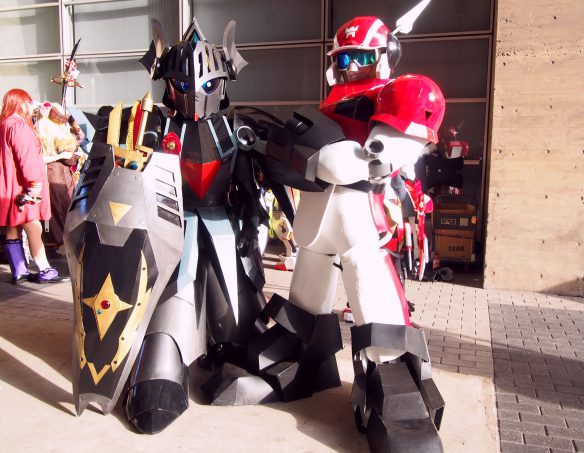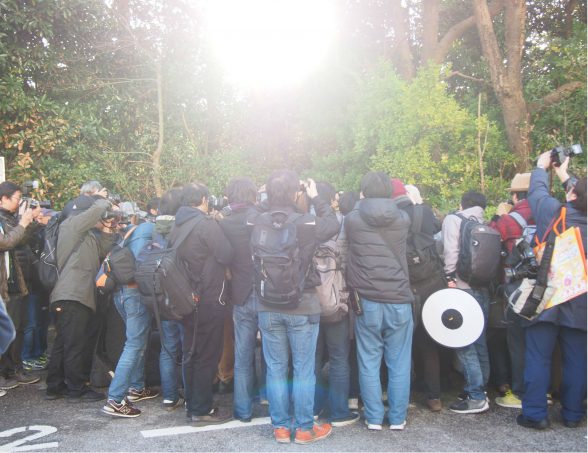 If you visit Wonder Festival, you can see so many cosplayers.
For popular Kawaii or beautiful cosplayer, it becomes like the picture above, yes, chaos.
Instead of taking a picture of cosplayer, this time I took a picture of those who are taking a picture of cosplayer for a change.
But I also took just one picture of cosplayer.
They are Gundam and Iron Leaguer.
They were cool and cosplayer of Iron Leaguer is really rare!!
Summary
This time I visited main hall but I also came visit hall 2 for a short time (No time for hall 3).
If you are interested in here is the article and video!!
Wonder Festival 2019 Winter! Report of Figures! (Hall of Dealer and Individual)
Wonder Festival 2019 Winter
When : 10 February 2019
Where : 2-1, Nakase, Mihama-ku, Chiba-city, Chiba 261-8550
Venue : Makuhari Messe
Ticket Price : 2500 yen (About $22)
Website : http://wf.kaiyodo.net/