As always, I visited Wonder Festival this year, too.
I just enjoyed its main hall this time (yes, I just ran out of time) so what I can introduce here are the things only in main hall.
Still it was exciting!
Hope you enjoy the atmosphere!
What is Wonder Festival
If you get to this page by the word of Wonder Festival, I think there is no need for me to explain about it.
But for the people who are like "What's Wonder Festival?", it is the biggest Anime and Figure event.
Actually there are bigger anime events than Wonder Festival such as Comic Market and AnimeJapan.
But I can say for anime figure, Wonder Festival is the biggest.
Last year 2017, more than 50,000 visitors came and 1977 dealers joined for one day event of Wonder Festival.
Its very first event was in 1984, so it has a long history of over 30 years.
And the popularity has been increasing much more with the rise of many great anime!
This Wonder Festival is held twice a year, summer and winter.
So I really recommend you to visit this event if you are anime fan!
How to get ticket of Wonder Festival
I think it is sometimes hard for the people in overseas to get the ticket of Wonder Festival.
Even to Japanese, it's sometimes hard as we don't know exact date of release although they tell the about date in the website.
And if you are late, it is sold out and you have to get the ticket on the spot on the very day in a long line.
There is also online ticket reservation but I think it is only in Japan.
So best way for the people in overseas is to come Japan and get it before.
Here are the information of the date and place you can buy.
Date
For example, this 2018 the ticket released in around 2 February.
Wonder Festival 2018 Winter was held on 18 February so it was 16 days before the event.
So I can say the tickets which you can get at the book stores release between 2 and 3 weeks before the event.
Place to get
Here are the places you can get tickets of Wonder Fesitval.
Animate, Kotobukiya, Comic Tora no Ana, Yellow Submarine, BOOK EXPRESS, etc.
If you can not know which one is the best, take Animate as it is everywhere in Tokyo.
Or go to Akihabara as it has all the stores above.
Review of Figure and Cosplayer of Wonder Festival
I got to the venue at 10:30.
After lining up about 20 minutes, I could go inside!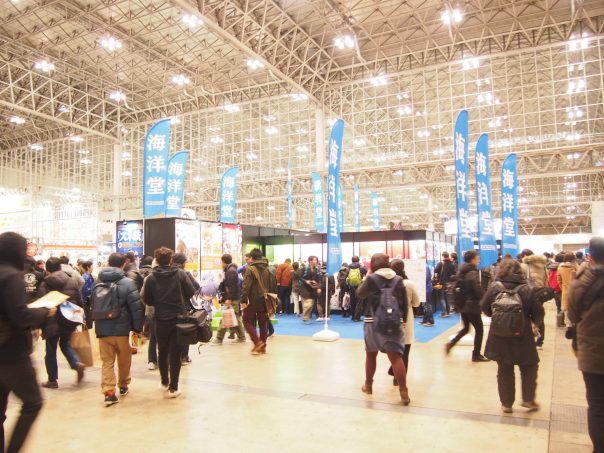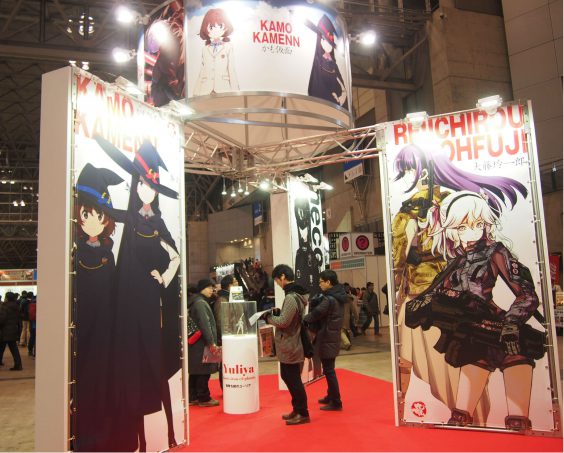 To my surprise, I could see president of Kaiyodo.
Kaiyodo is the host of this Wonder Festival.
He was just walking near me so I was surprised.
Of course, the press soon caught him and asked questions so no time for me to talk with him.
I kept walking and found figures from Emon Toys.
KOKOA of Is the Order a Rabbit? (Gochiusa).
This is Emon Restaurant series 1/7 scale figure.
Scheduled to be released this year 2018.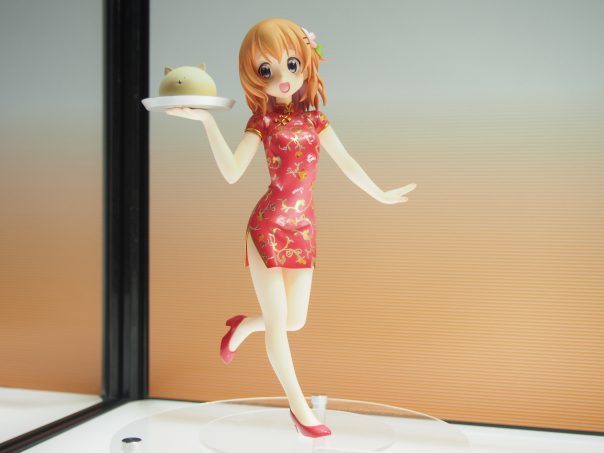 Aoba Suzukaze from NEWGAME!
This is also Emon Restaurant series 1/7 scale figure, it will also be released this year.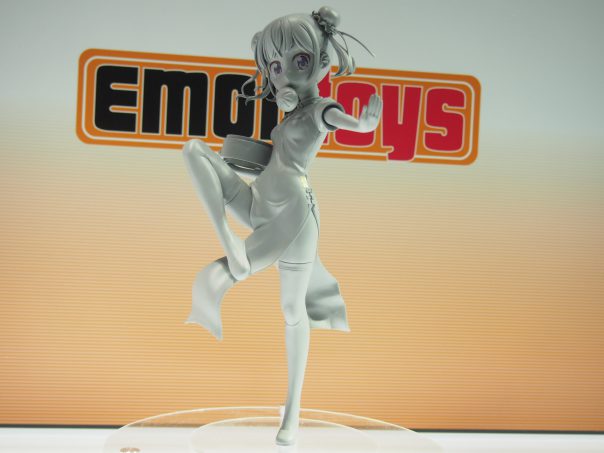 Chiya Ujimatsu from Ghiusa.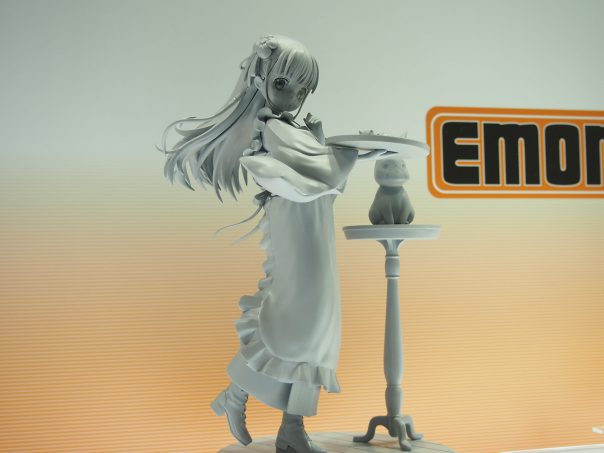 Ai Chan from Getsuyoubi no Tawawa.
Part-time Ver. in bakery store.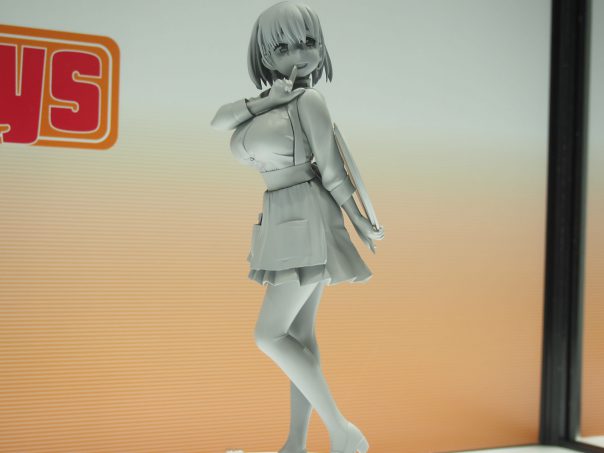 Asuna from Sword Art Online (SAO)
This is Undine Ver. from ORDINAL SCALE.
This was cool one.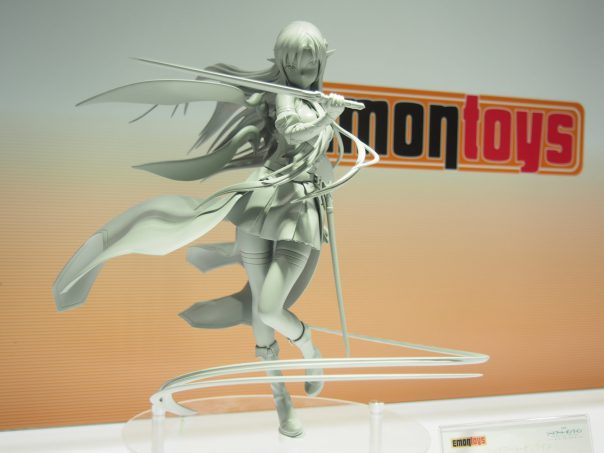 Haha, I like these Shiba dogs.
They are Shiba Drill.
Literally it has drill face.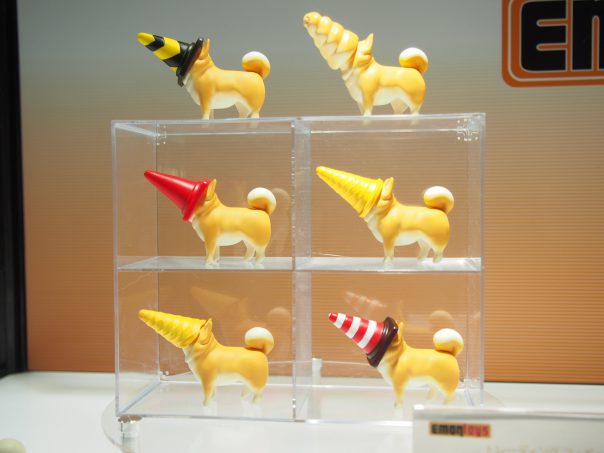 Found UFO Catcher!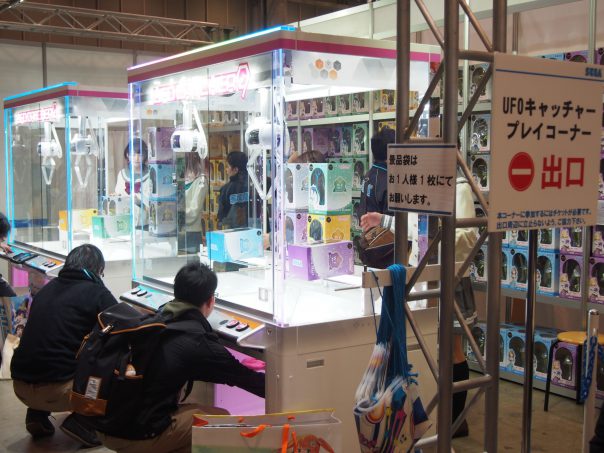 People were lining up.
Looks like you can play it for 2500 yen ($23) and get figure of character of Love Live.
Feel like it is too expensive?
But you can try the game until you can get at least 1 figure.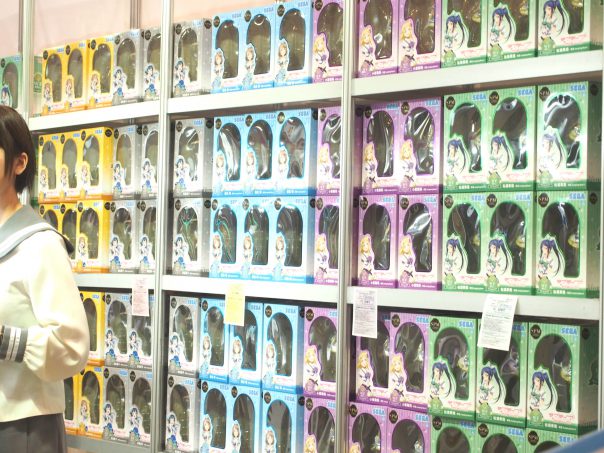 Although I did not try it.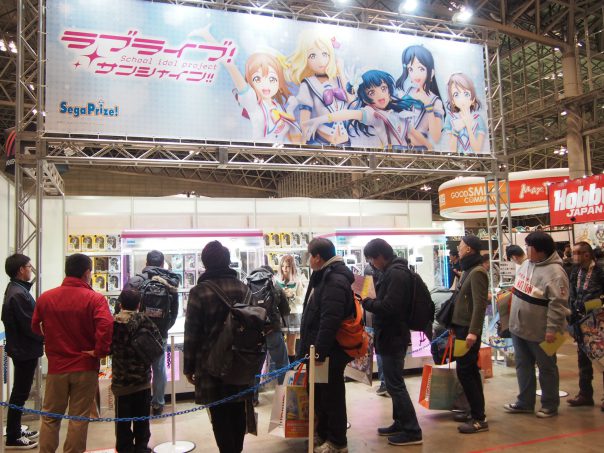 !
Wow, scary!
Nosferatu Zodd from Berserk.
This is Apostle Form
Scary but cool!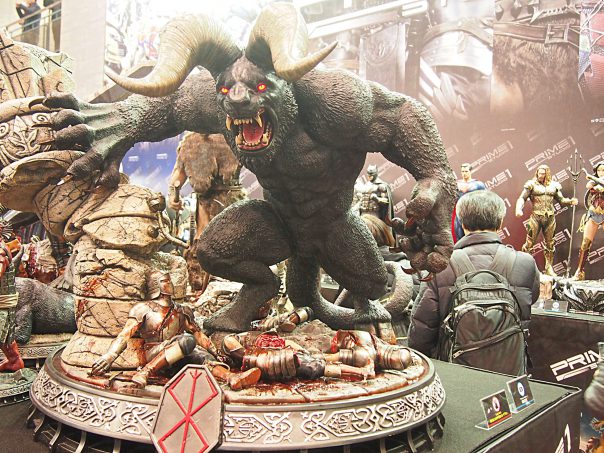 Gurren Lagann!
This figure stood out next to Transformers.
It was 102 cm in height and 145500 yen ($1360).
Surprising!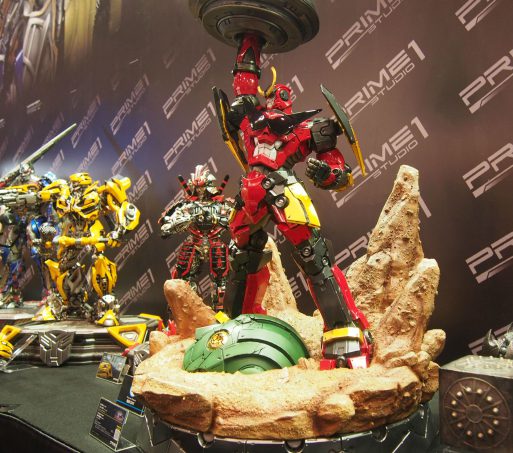 Raven of GRAVITY DAZE2!
GRAVITY DAZE is video game of PS4.
This Raven is cool!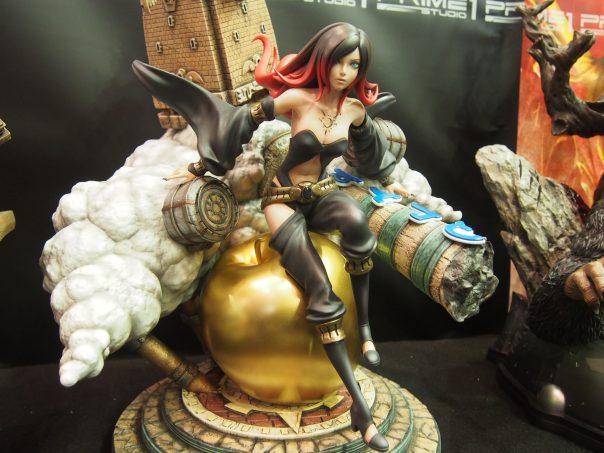 Kat of GRAVITY DAZE2!
Well made!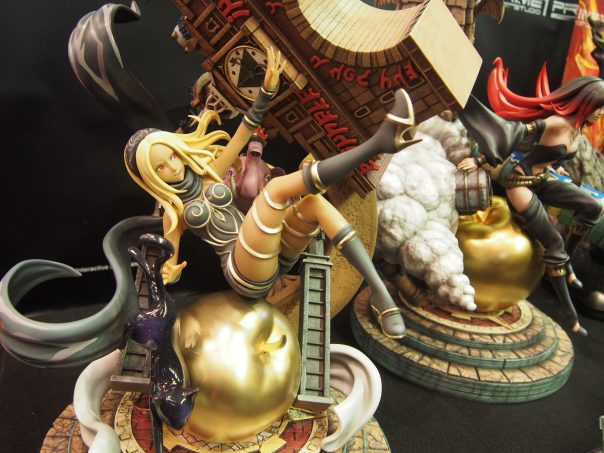 Gamera!
Not Godzilla but Gamera!
I like this Gamera, too!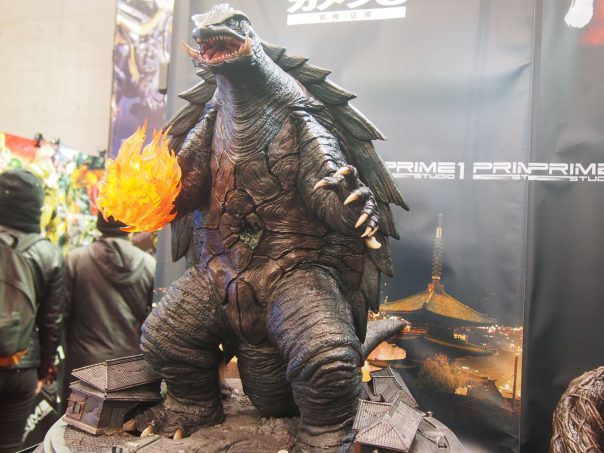 William from NIOH!
So real!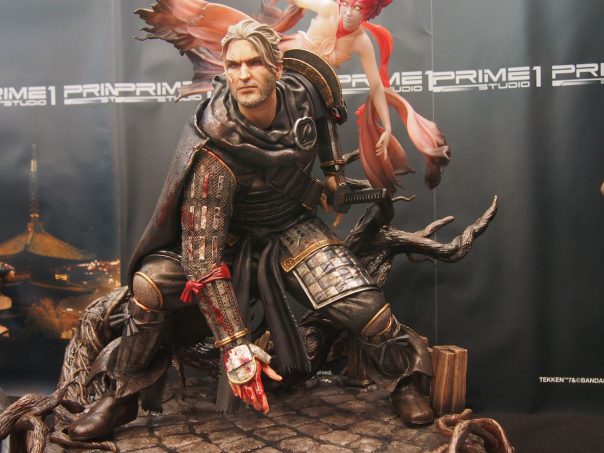 Oh, Terminator!
T-800 Endoskelton from PRIME 1!
It was so big!!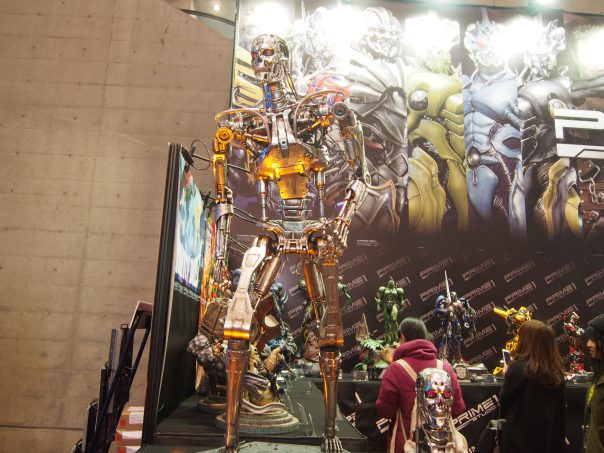 Tales of Zestiria!
They are Sorey and Mikleo from ALTER!
The mantle of Sorey is detachable!
Sorey without mantle was also cool!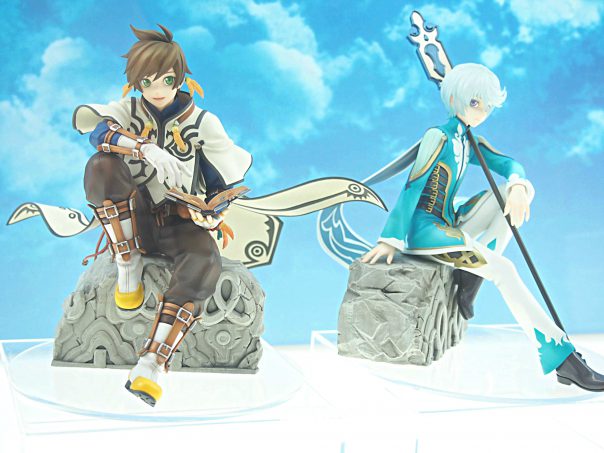 Free!
They are Haruka Nanase, Rei Ryugasaki, Nagisa Hazuki, Makoto Tachibana.
This is from HOBBY STOCK and ALTER.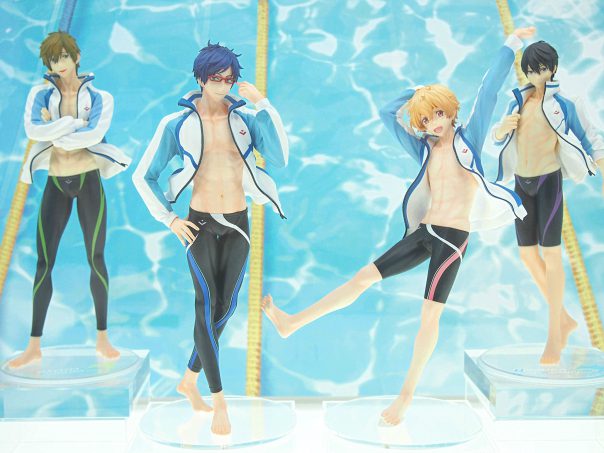 Sosuke Yamazaki and Rin Matsuoka, too.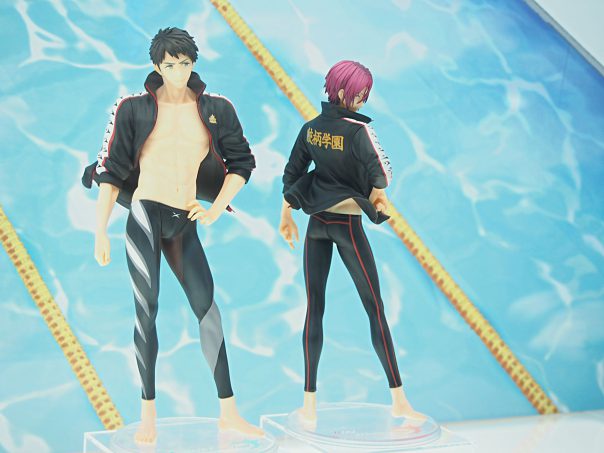 Persona 5!
Niijima Makoto phantom thief Ver. with Johanna.
This is limited figure of Hobby Japan.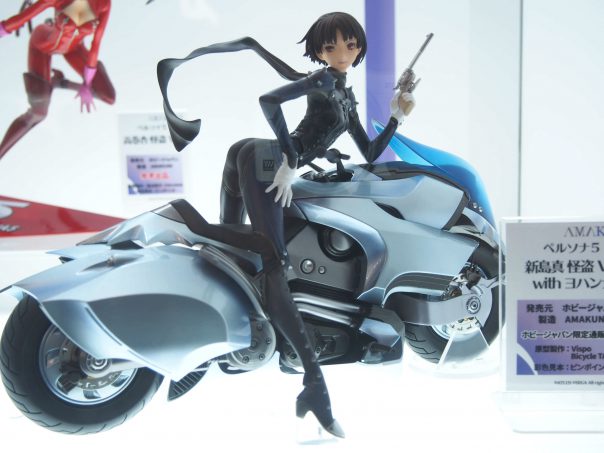 Ann Takamaki phantom thief Ver..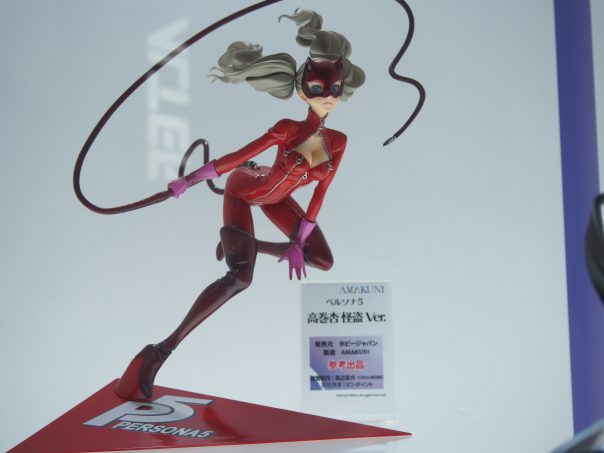 Jagi from Fist of the North Star.
Actually he is an expendable, or red shirt character but this Jagi looks really cool with his motorcycle!
Price is 193,000 ($1800)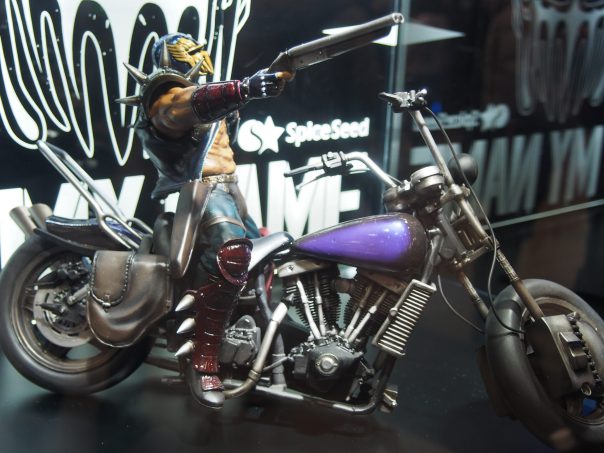 Alucard!
This is Alucard from Hellsing!
High quality!!
It is 67 cm and the price is $845 (91,845 yen).
I think that's reasonable price!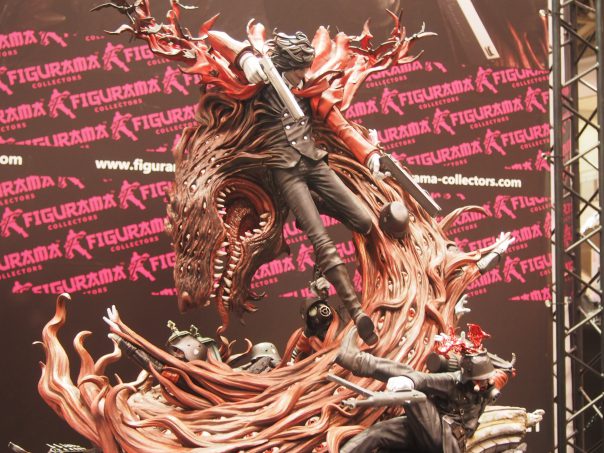 Oh, Devilman!
Really cool!
Battling with Amon!
It is 75 cm and $810 (88,000 yen).
Devilman is very old anime which stared in 1972.
This year renewed ver. Devilman crybaby started!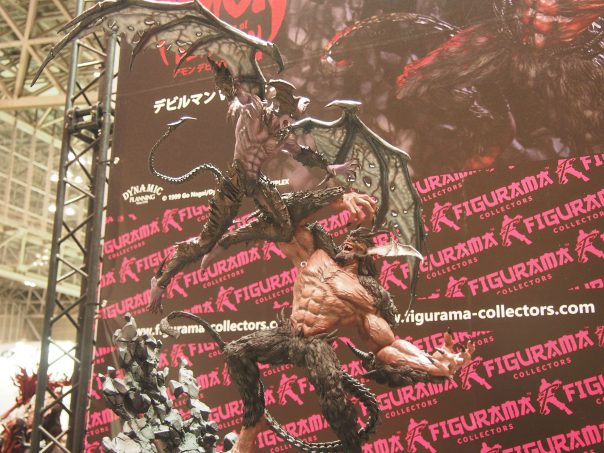 Found Jeep!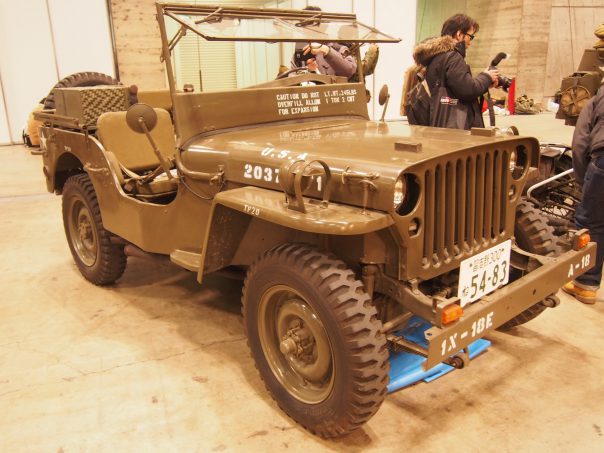 This motorcycle is cool!
Must be very old type in US!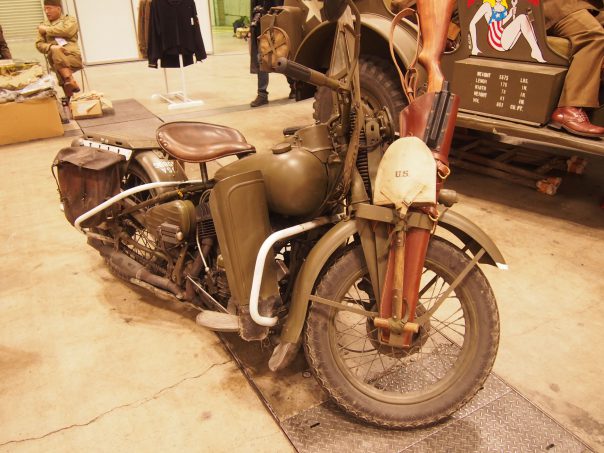 Found cosplayers.
When I was shooting the video of them, she run up to me and gave me a chocolate.
I see, it was valentine's day last week, haha.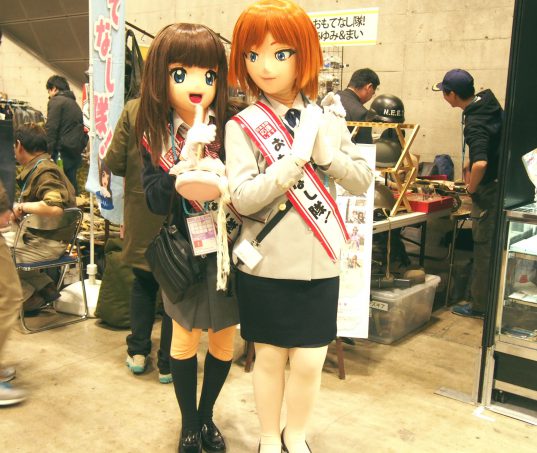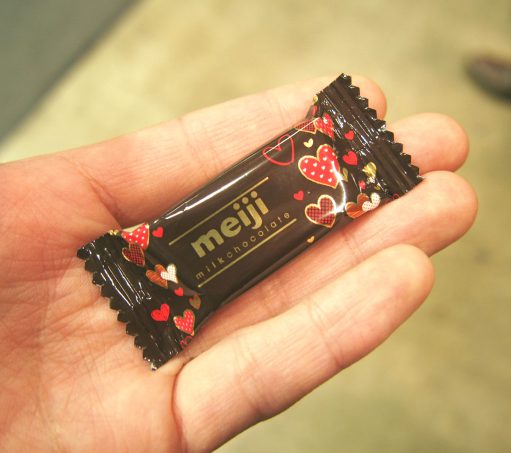 Now the page becomes so heavy with video and many pictures so I separate this article into 3.
Have a look next page 2 from down below, too!