Season of Sakura (Cherry Blossom) is around the corner now!
One step ahead bloomed was Sakura Bonsai of Omiya Sakura Bonsai of Bonsai Art Museum!
It is located in Saitama Prefecture!
This is the first time to hear about Bonsai of Sakura!
I could also join simple gallery talk tour and learned points of how to appreciate Bonsai!
Access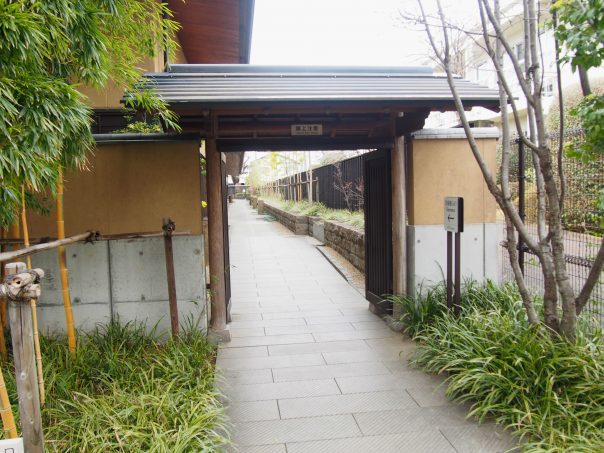 Closest station is Toro Station on the JR Utsunomiya Line, Shonan Shinjuku Line, Ueno Tokyo Line.
You can also walk from Omiya Koen (Park) Station on the Tobu Noda Line but Toro station is closer.
Toro station is next stop from Omiya station.
From Ikebukuro station, it is about 25 minutes to Omiya station by Saikyo Line.
At Omiya station you need to take JR Utsunomiya Line and Toro station is next stop.
You can also take JR Shonan Shinjuku Line bound for Utsunomiya at Ikebukuro station and it takes you to Toro Station without changing trains on the way.
In case of you are going from Shinjuku station, it is 35 minutes to Toro station if you take JR Shonan Shinjuku Line bound for Utsunomiya, which needs no change of trains.
From Toro station (East Exit), it is about 5-minute walk to Omiya Bosai Art Museum.
Enjoy Sakura Bonsai
This is the back of Omiya Bonsai Art Mueseum (hereinafter called Bonsai Museum)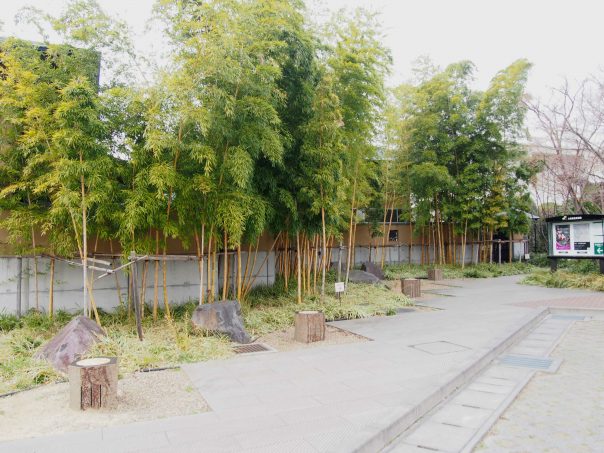 The backside of Bonsai Museum was a parking lot and I parked my motorcycle there.
Passing through under the gate and left side is Bonsai Museum.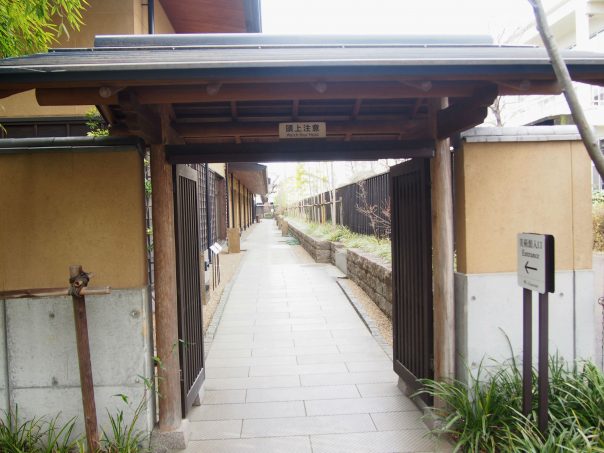 On entering, displayed right in front was Sakura Bonsai!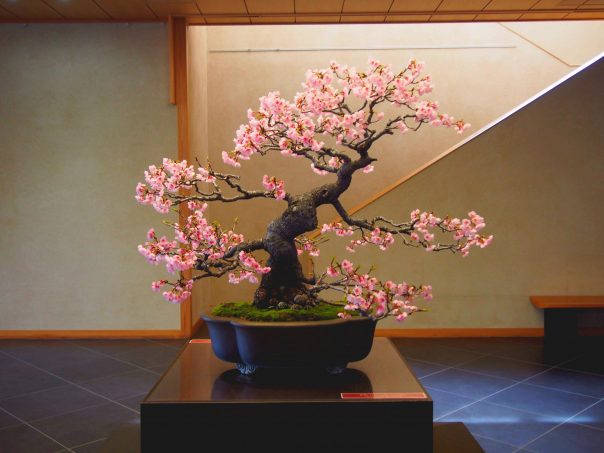 This is my first time to see Sakura Bonsai but very beautiful!
This is the first Sakura of this year to me!
The type of Sakura is winter cherry blossoms called Kan Zakura.
The estimated age of tree is 85 year-old.
They say Kan Zakura blooms faster than other cherry blossoms, in this still a bit cold season.
Look at from a different angle and can enjoy different taste.
Root of Sakura and moss around it have a taste and a quaintness.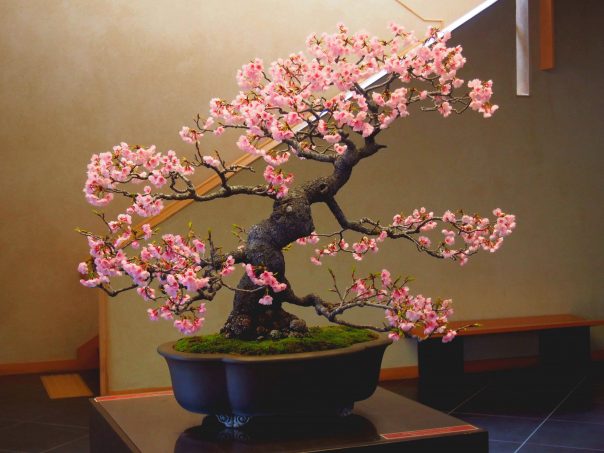 Well, I could see flagship already.
I heard, however, there is a gallery talk tour today that I decided to join.
Join Gallery Talk Tour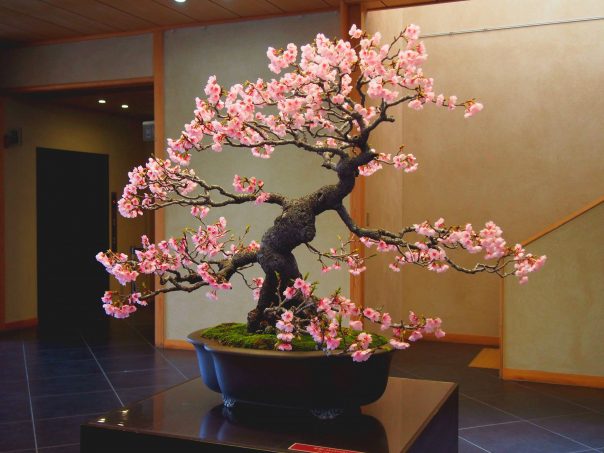 It cost 300 yen (About $2.6) to join Gallery Talk Tour of Bonsai Museum.
The guide took a tour from Sakura Bonsai to Bonsai displayed in Gallery.
Not only explanation of each Bonsai but how to appreciate them he told us.
Look up from below
It is that we can enjoy more its best part if we look up Bonsai from below.
I see, I just looked at it just in front of it but certainly it has a different taste when look up from below.
I could feel and enjoy dynamics of trunk, twigs and blossoms.
Bonsai has its front
The guide told us Bonsai has its front.
The part that we could see its trunk clearly is the front he told.
Usually, Bonsai has been displayed so as to be seen its font that just look at it in front means we already see front of Bonsai.
Balance of Bonsai and Pot
Affinity of the pot in which Bonsai is planted is also taken into consideration he taught us.
It is not like any pot is fine as long as Bonsai is planted.
Pot which has trait matching to the traits of the Bonsai is selected.
He told us the place Bonsai is planted in the pot is also different.
Planted by reading shape or trait of the tree.
So it sometimes being planted in right side of the pot and vice versa.
Let it have its margin and it can also have space on its own.
Imagine
This is the best part I agreed with.
That's to imagine.
How can I say it, maybe putting deep thought into it and imagine.
You imagine from the Bonsai exists in front.
The figure it grows on a precipitous cliff, the figure it grows straight towards the sky with its thick trunk, the figure with its old age but gives off the wisdom.
Each of the trees has its own traits.
We imagine things in it and enjoy it freely, that might be the charm of Bonsai.
I deeply felt like Bosai is really like art, or I can say art itself.
Bonsai Garden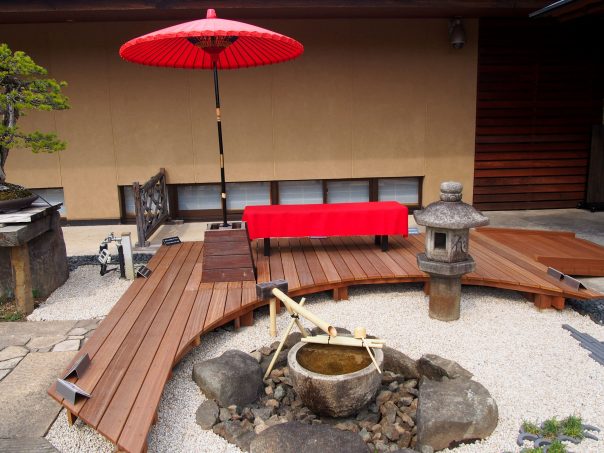 In Bonsai Garden, some of the Bonsai is allowed to take a picture.
So I introduce some of them which are allowed to take a picture.
I don't leave my comment here so I leave it to your full imagination.
To tell you the truth, yes I just haven't have large vocabulary to express its beauty, sorry.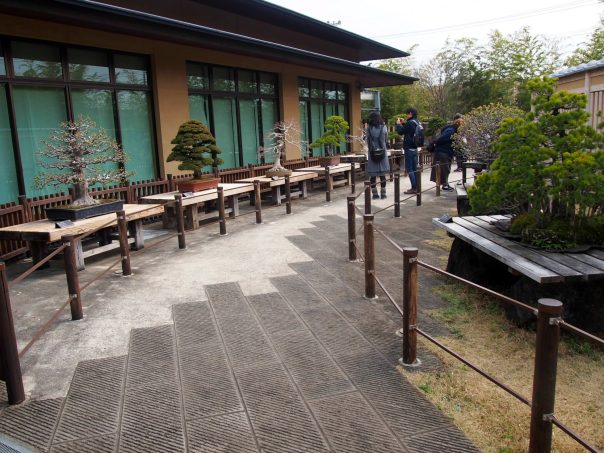 Japanese Five Needle Pine (Goyo-matsu)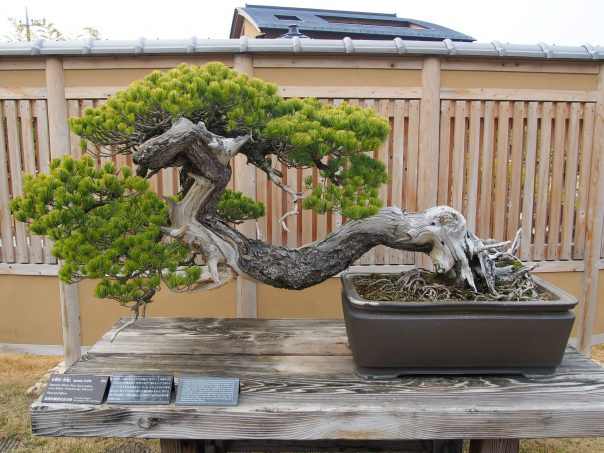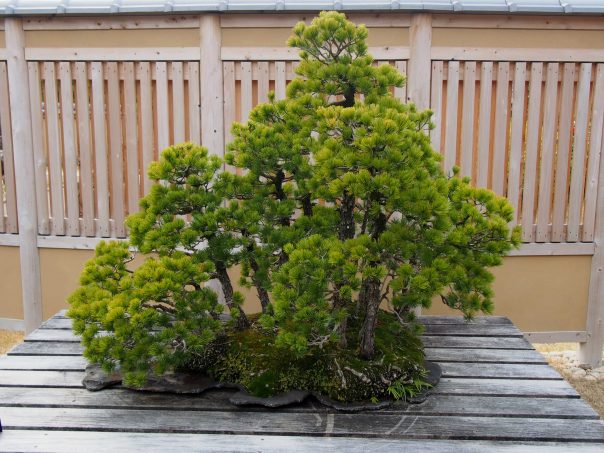 Acer Spicatum (Yama-momiji)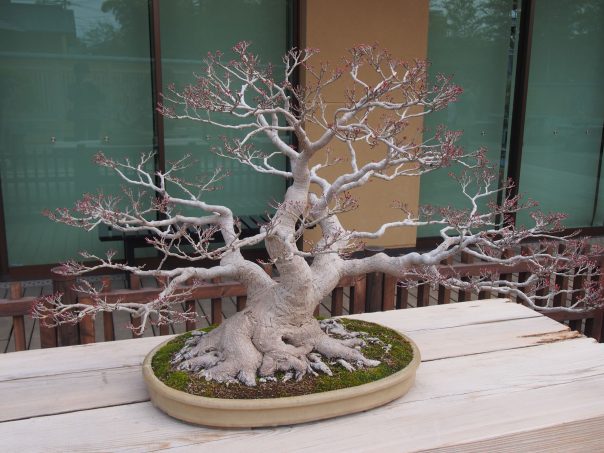 Japanese Juniper (Shippaku)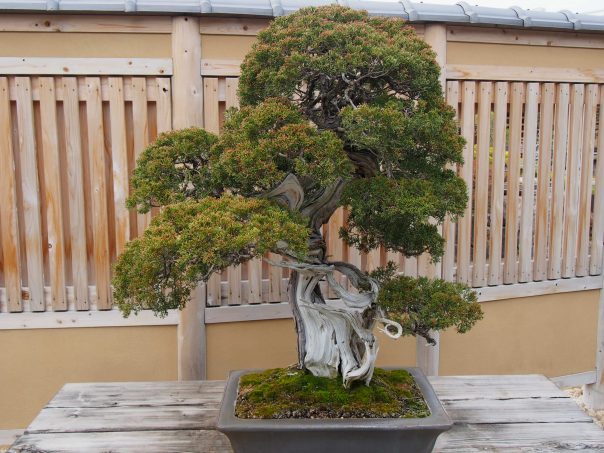 Ezo Spruce (Ezo-matsu)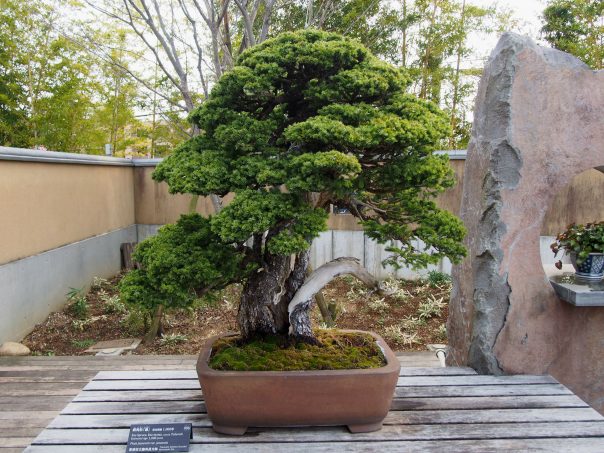 Depneds on the place you can take a picture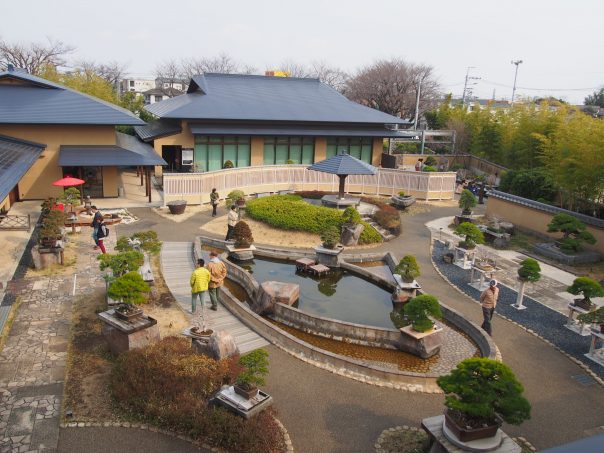 There are many people who want to take a picture of all Bonsai but what we are allowed to do is just a part of all Bonsai.
First I myself was going to take a picture as much Bonsai as I wanted but realized it was not after noticing several No-photo marks at Bonsai Museum.
For inside museum, Bonsai displayed in gallery are not allowed to take a picture.
There were many great Bonsai there so please enjoy it on your own eyes.
For Bonsai in Bonsai Garden, some of them are OK but some of them are not.
By the way, from the balcony on the second floor, you can take a picture of whole Bonsai Garden.
Rather there was a notice of not dropping mobile or camera.
Goods Sold inside Bonsai Museum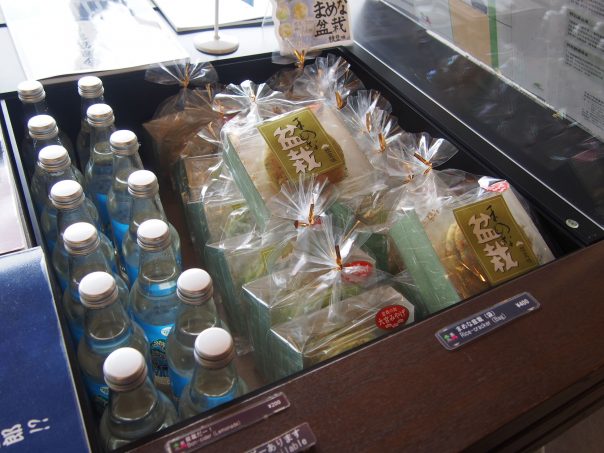 I could see Bosai goods inside Bonsai Museum.
What attracted my eyes is this "Omiya Bonsai Da".
Cider, Bonsaider.
Pun, isn't it.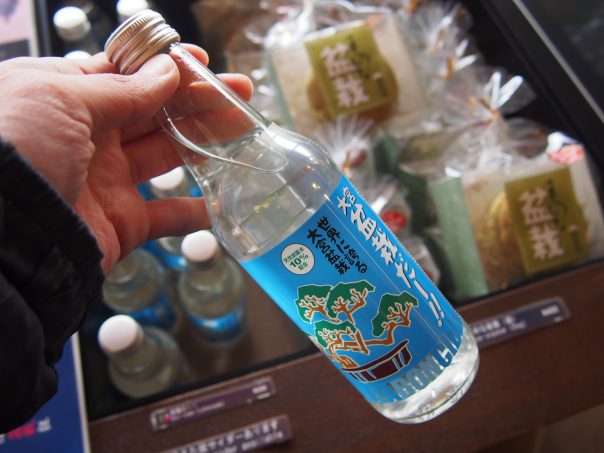 Actually I tried it long time before and it was an ordinary tasty pop cider.
But not like elements or ingredients something related to Bonsai are in it.
Slightly fizzier than ordinary cider and they say it is for the image of spiky pine needles.
This is "Mame na Bonsai"。
Mame means beans.
Looks like they focus on pun.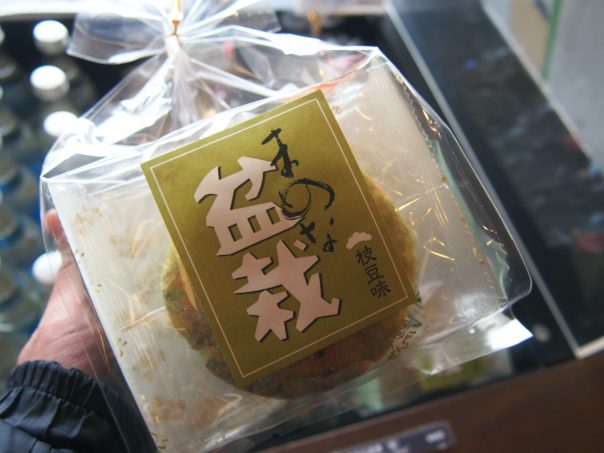 It is Edamame (young soybeans) flavor.
This is also not like it has elements of Bonsai in it.
It is just a rice cracker that imaged Bonsai.
It was set of crackers but you can also buy just one rice cracker at 80 yen (About 60 cents) so I bought it.
The staff told me ."This is handmade so depends on the rice cracker, the shape is a bit different".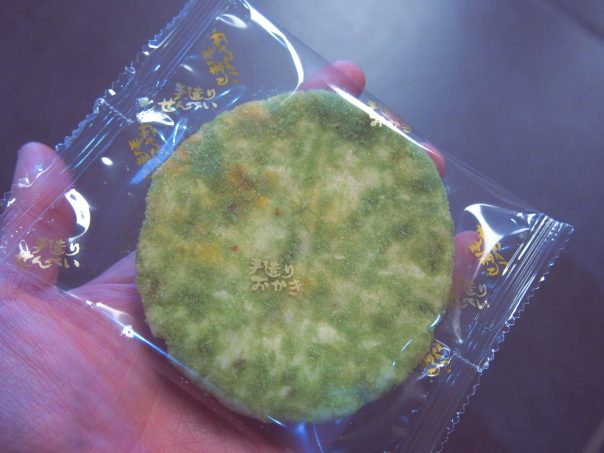 Taste was, yes, sweet-and-salty and tasted good.
It was a thick crunchy rice cracker.
They were also selling masking tape, notepad, Tenugui (Japanese ornamental hand towel), book of Bonsai, etc.
For more details, following is the link of Bonsai Art Museum Shop.
Summary
For Bonsai, 「The 8th WORLD BONSAI CONVENTION, SAITAMA CITY」 had been held in Saitama Prefecture 2 years ago.
I took a video of it and uploaded on YouTube and then some people from overseas gave comments.
I understood that Bonsai is popular worldwide.
For this Bonsai Museum, this was first visit to me but felt like I could touch deepness of Bonsai.
I feel like I can enjoy Bonsai from another angle from now on.
When you visit Bonsai Museum, you can also enjoy lunch at Bonsai themed restaurant called 「Bonsai restaurant Omiya」, on the way back to the station.
If you like Bonsai, this Omiya Bonsai Art Museum is must-place to go!
Omiya Bonsai Art Museum
Address : Toro-cho, Kita Ward, Saitama City, Saitama
Station : Toro Station (East Exit)
Business Hours : 9:00 – 4:30 (March to October) ※Last admission is 4:00, 9:00 – 4:00 (November to February) ※Last admission is 3:30
Holiday : Thursday (If Thursday falls on National Holiday it opens)、The year-end and New Year holidays
Admission : Adult:300 yen (About $2.7), High school and University students and persons over 65 : 150 yen (About $1.3), Elementary School and Junior High School student : 100 yen ($ About $0.9)
Website : http://www.bonsai-art-museum.jp/en/