What's Wonder Festival
Wonder Festival is the biggest anime, figure and toy event in Japan.
Every year I visit this event.
More than 50000 people visit for this one day event every year.
You can enjoy anime, figure, cosplay, talk, food, even Karaoke here.
So most of all the big anime fans in and around Tokyo come together.
This time I shot a simple video that have a look from above YouTube video.
I took so many pictures that if you are the one who just want to look at figure, cosplayer and atmosphere, ignore the following articles below and go further down to the pictures.
If you want to know the past reports of Wonder Festival, check these articles.
Went to the Biggest Japanese Toy and Figure Wonder Festival 2016 Winter
Went to the Biggest Japanese Toy and Figure Festival Wonder Festival 2016 Summer
Trend of Figure Making
Do you know trend of figures which you see or buy in your daily life?
Most of it is made in factory or made by people such as figure model sculptor by hand.
This is ordinary way of figure making now or before.
But these ways will soon become less.
Because now is the era of digital technology spreads on every fields.
People came to make figure using data and the number increases especially over this decade.
Why?
Because 3D printer made the digital modeling possible.
Certainly it was hard to buy 3D printer 10 years ago as it was so expensive that ordinary citizens could not afford to buy it.
But now the price became went down significantly that it is already within our reach and the quality of it got much better than used to be.
Some makers are already making figures by using 3D printer.
If you say, the way using only visible materials and made in factory or by hand before is analog modeling.
And the way using data and 3D printer is digital modeling.
This digital modeling will be mainstream of figure modeling from now on.
I myself saw the figures made by 3D printer at some events and was surprised at the quality.
If I say, it is still not that sophisticated quality like the figures made in factory or by hand of figure model sculptor for the quality but still I thought good quality.
And the quality will improve with the development of the technology and the tool that it is not that far future we can see and buy sophisticated quality of figures made by digital modeling.
But I also want there to be people who make figure by hand professionally even in the era of IT.
Because there is certainly a thing that can not be made by machine or IT but only made possible by people.
Long line of people as usual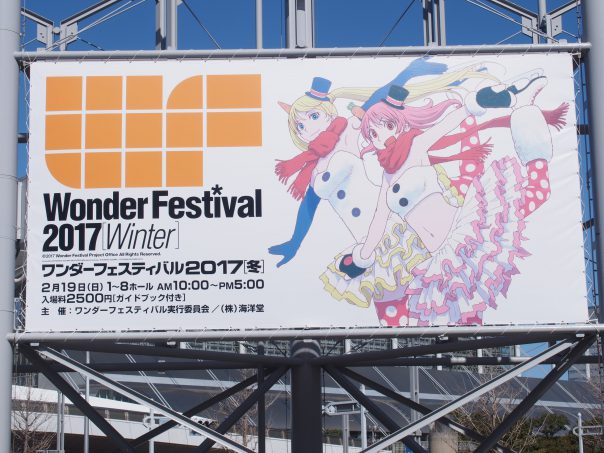 It opens at 10 am and I usually get just around at 10 am although there is already a long line of people there that the time I could enter was usually after about 1 hour late after all.
And this time I was late for 1 hour that what I got there was around 11 am.
But I thought maybe I don't need to wait that long as now is already 11 pm that there must be no line.
And when I got to there what I could see was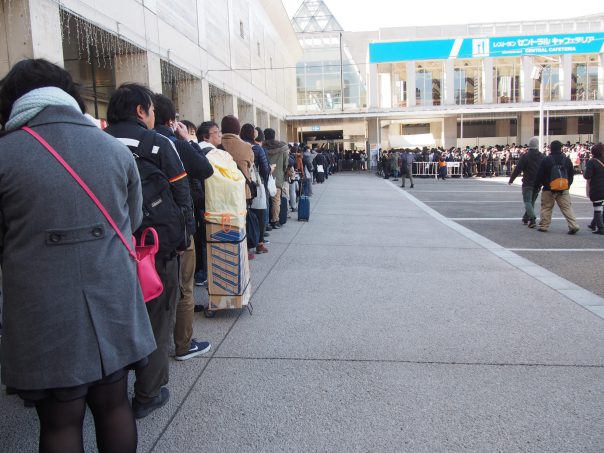 Shocking scene! > <
I was completely wrong.
I had to line up this long line and usually this line go around whole facility from my experience that means I think I have to wait about 1 hour after all.
I regret my lazy character.
Still it was good I bought the ticket before as I could see another long line of people and they are the people who line up to buy ticket itself.
I learned something knew that 1 hour late doesn't shorten the line.
The line proceeds little by little and maybe 20 minutes later I could go inside directory suddenly.
This was really big surprise, the line didn't go around whole facility and led us into the entrance directory.
It was great pleasure!!
Let's enjoy the event!!
Report of Wonder Festival 2017 Winter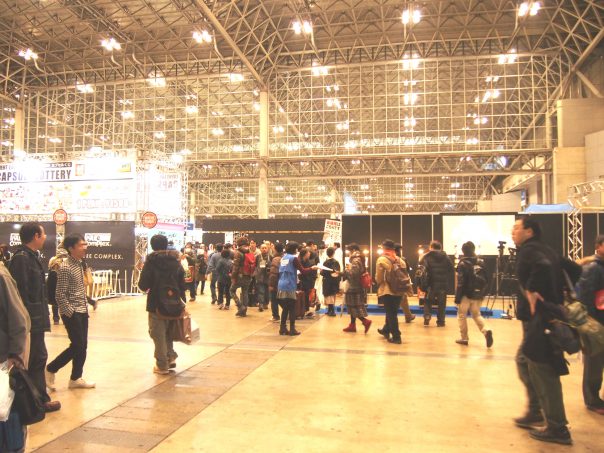 Finally came inside.
But it looks like this is not the main hall that I moved to anther hall and lined up to buy this figure of Jojo's Bizarre Adventure.
Medicos Entertainment always sell limited figure in this festival and I always line up to buy the figures.
This year was Baoh, Enrico Pucci and Yoshikage Kira.
I line up for about 30 minutes and got figures of Baoh and Enrico Pucci.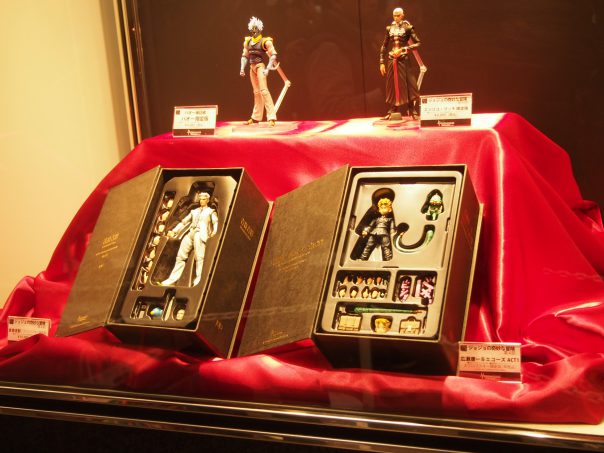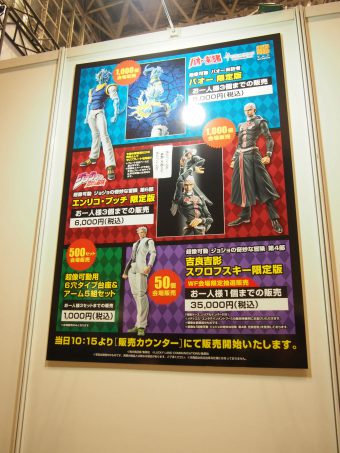 Next is the booth of Good Smile Company.
I always line up here, too as I can buy limited Nendoroid.
But the line was longer than that of Jojo.
I bought limited Snow Miku of Nendoroid and Saber/Arturia Pendragon Lily.
These are the pictures I took after I came back home.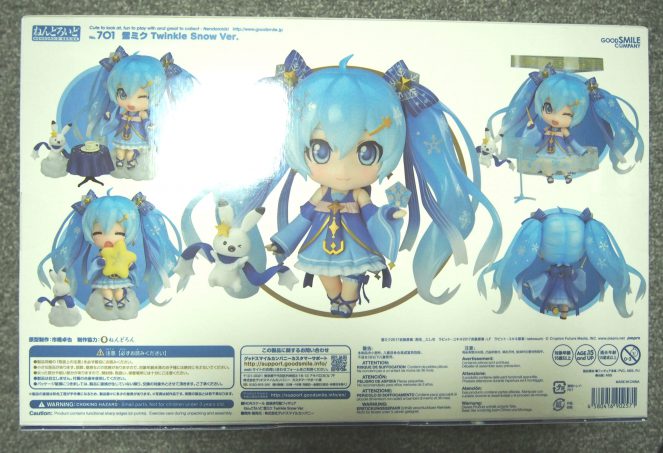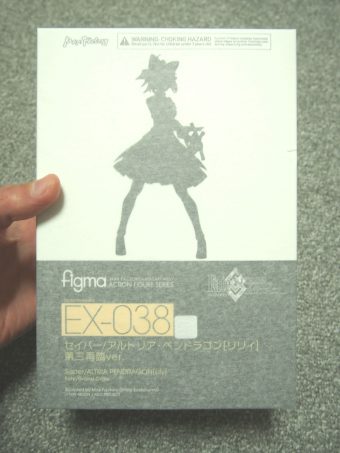 I visited booth of Kaiyodo.
Oh, I bought this figure last year.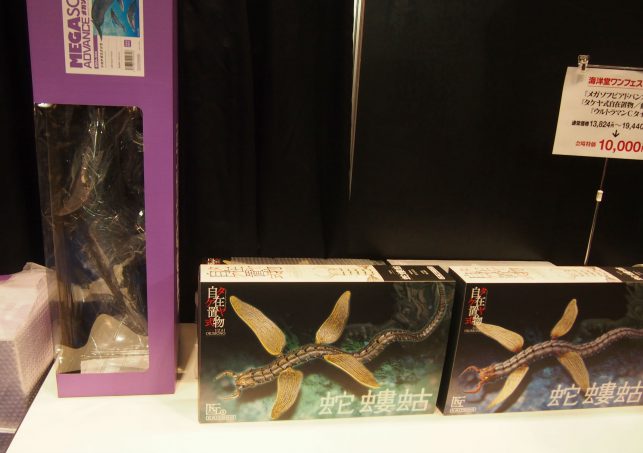 It is Hebikera that appears in Ghibli's anime Nausicaa of the Valley of the Wind.
Oh, Your Name!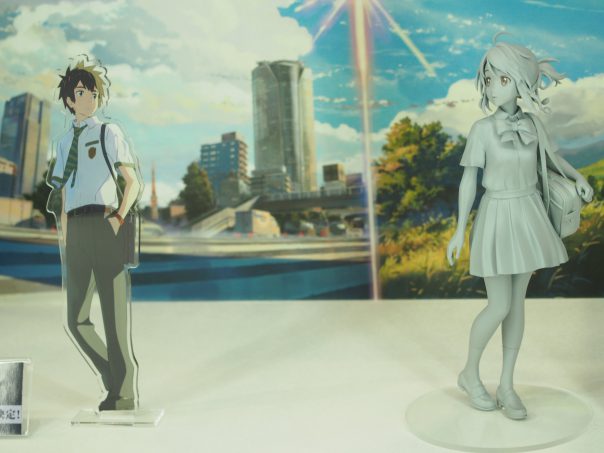 Figure of Your Name is released, too?
It still has no color but I could see that it is really good quality.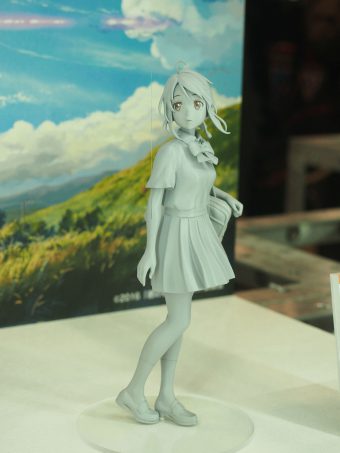 I'm looking forward to Nendoroid of Your Name!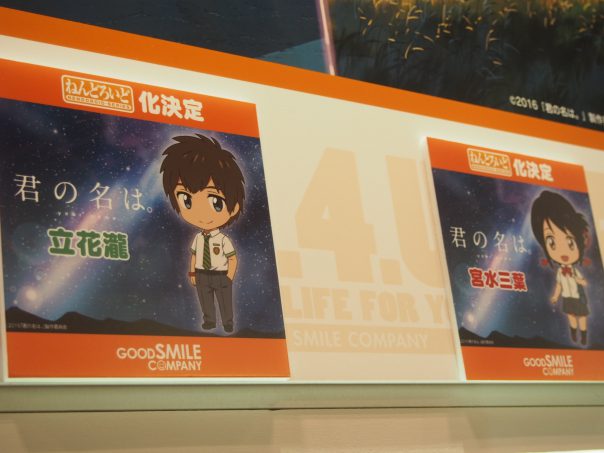 Free!
This is also popular anime.
This is life-sized and you can take a picture next to it!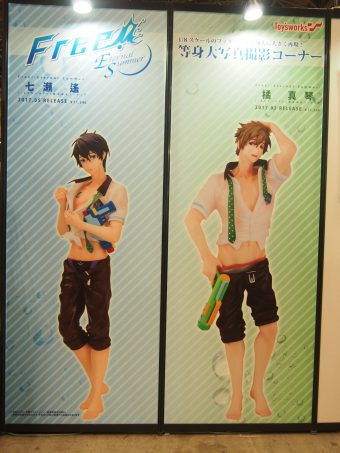 Found cool car of Fate Stay Night!
Tosaka Rin is the model.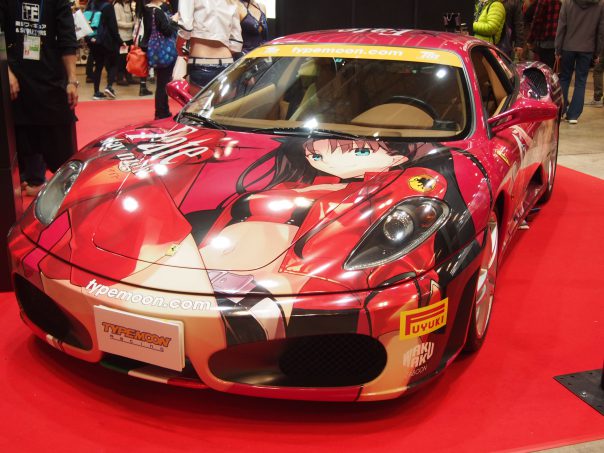 Still there are many spots to visit in this main hall but I moved to another hall where dealers come together.
I could see wonder-chan no Ningyou Yaki at the entrance.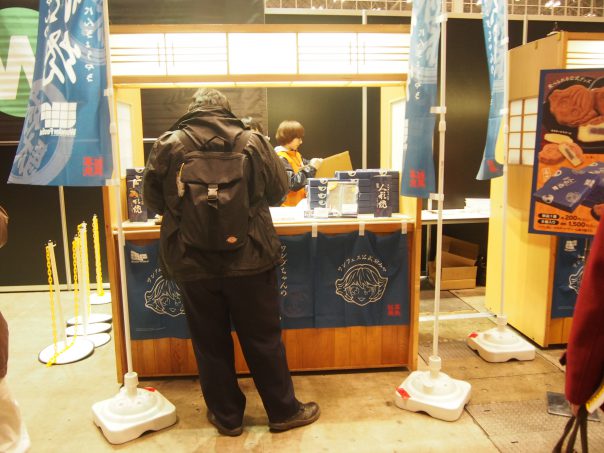 What is it I've never seen this special sweet of Wonder Festival before.
I was hungry as now is past noon that I was wondering if I should buy.
But I gave up as the price was about $1.7 for this small sweet though it looked good.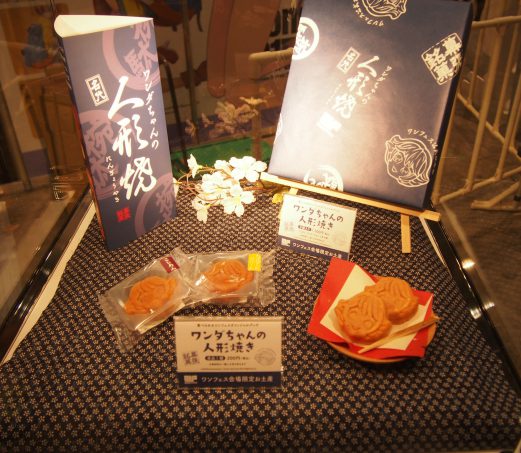 I found really cool figure.
This is not from Anime but original character.
What I know is name of this guy is Axis D'Night.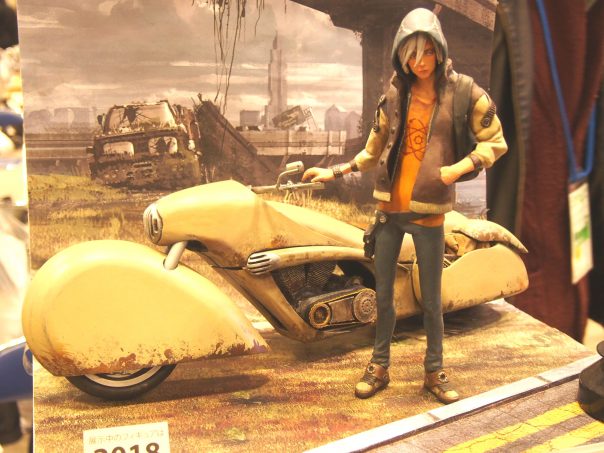 This figure is good in Kimono.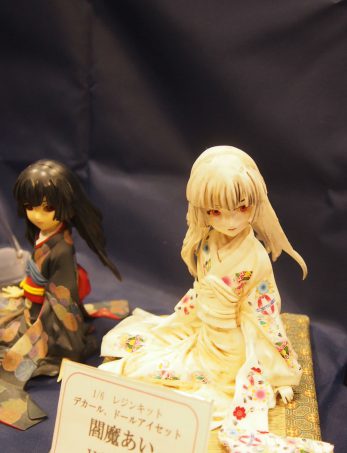 Evangelion!
Actually I sea this one every year here.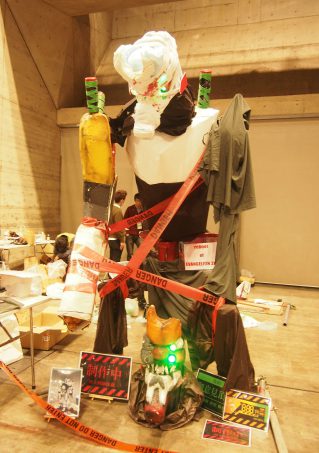 Oh, but this Devilman is new one.
I've not seen it before!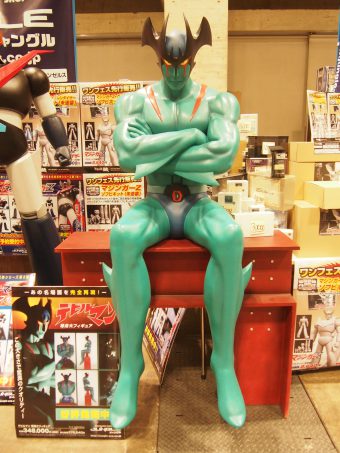 Sailor Moon!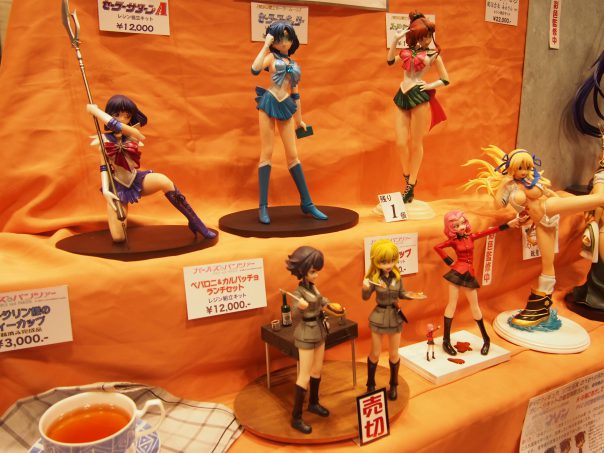 You can sometimes see this kind of food stall and here you can enjoy tasty snack and food.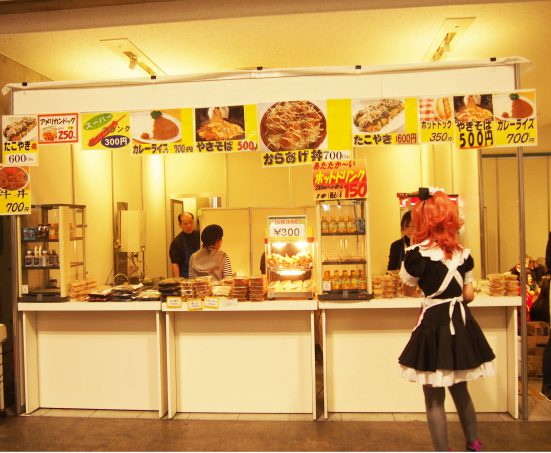 These high school girls are really realistic ones.
I could see these figures sold at official toy shops, too.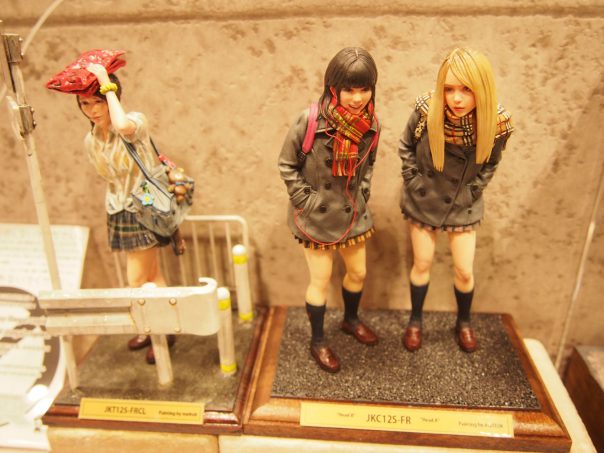 Found Diane of Seven Deadly Sins!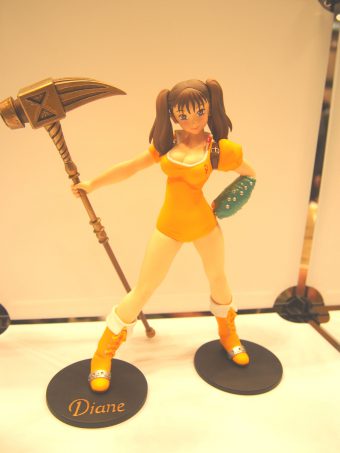 I don't know the name of this anime but looks good!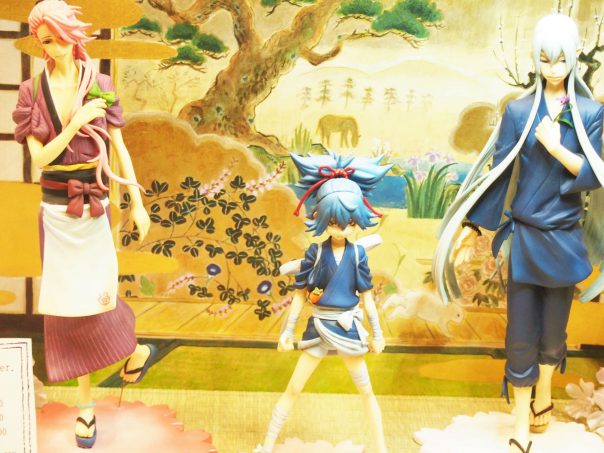 I like the atmosphere of this figure.
This is Nikkari Aoe from Touken Ranbu.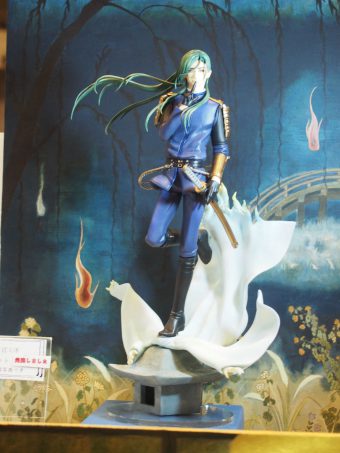 Zapp Renfro from Blood Blockade Battlefront!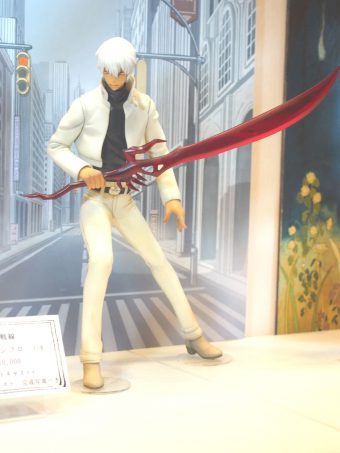 Rockman or Megaman!
I could see many types of Rockman here.
I was into the video game of it when I was kid.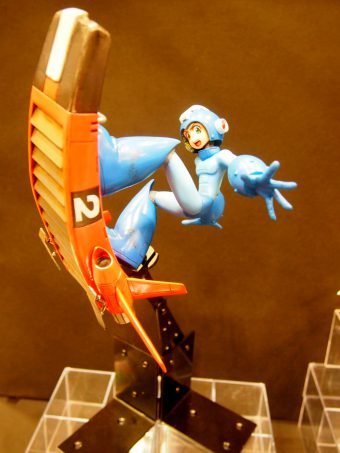 Is the figure from anime or original one?
Anyway it is great work!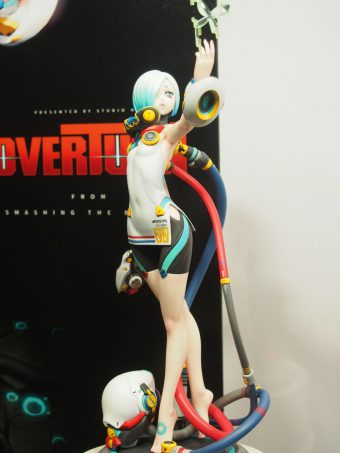 This is cool figures with scooters.
Fate Stay Night again!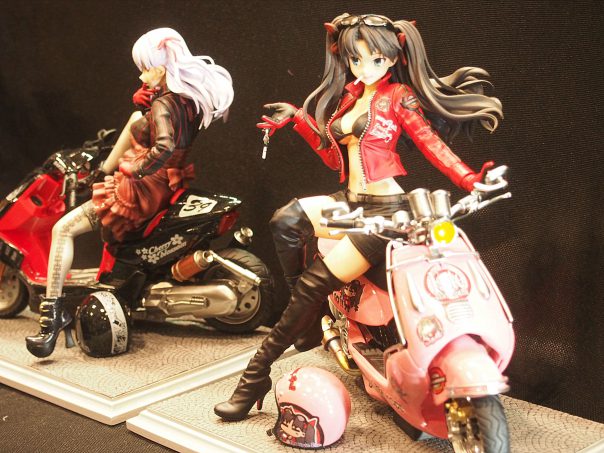 !
This figure is also cool!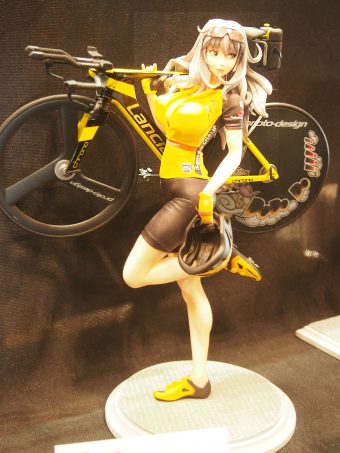 Chun-Li of Street Figher?
But she is different person!
Life-sized Djeeta from Granblue Fantasy.
I didn't know the character until I check but she must be popular character.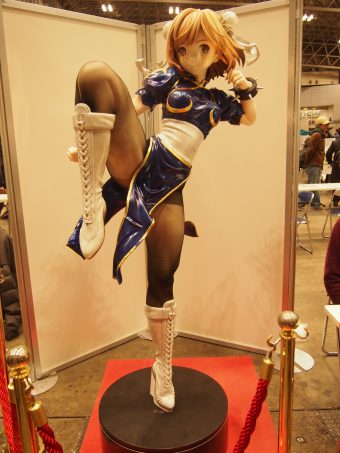 Surprising figure!
Tomorrow's Joe is an enduring masterpiece!
And this is the last scene of Joe.
I didn't know that there is a figure of Joe.
Stand up again, Joe!!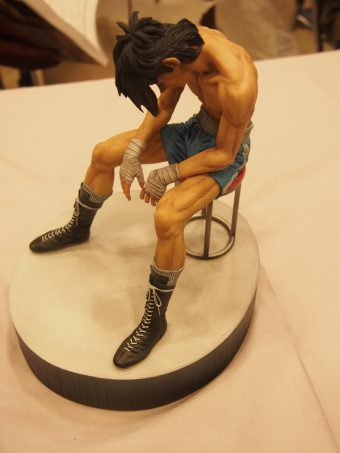 Figure of ZERO -Starting Life in Another World.
This anime is very popular now and some people do cosplay of it.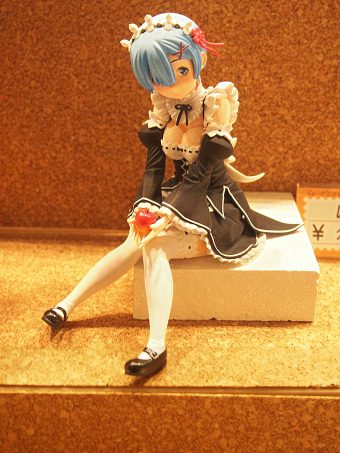 Fox from Touken Ranbu.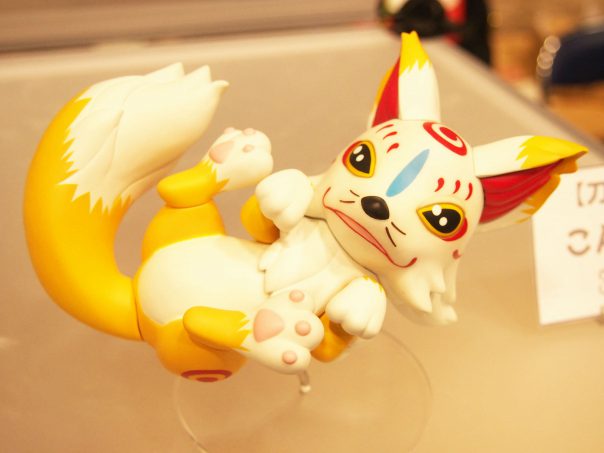 Original Tekkaman!
I bought figure of Tekkaman last year at this Wonder Festival.
Although I'm not the generation of original one but new one Tekkaman Blade.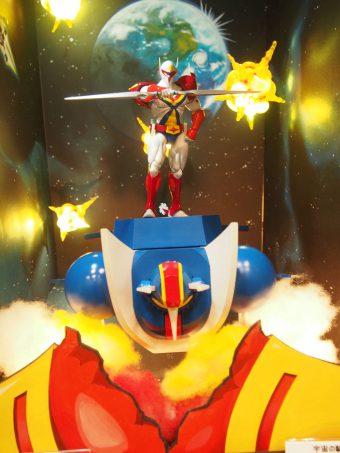 Tsurumaru Kuninaga from Touken Ranbu.
This is cool!
Touken Ranbu is also very popular!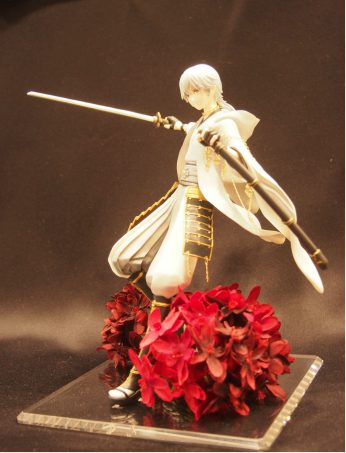 This is cute!
This figure is made of porcelain.
Great works!
I should have bought it.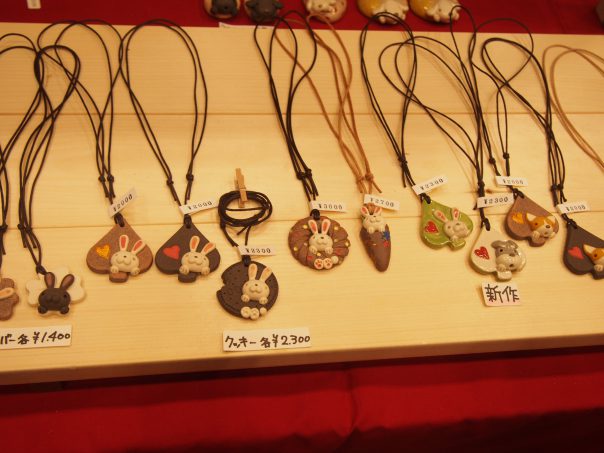 Necklace, too!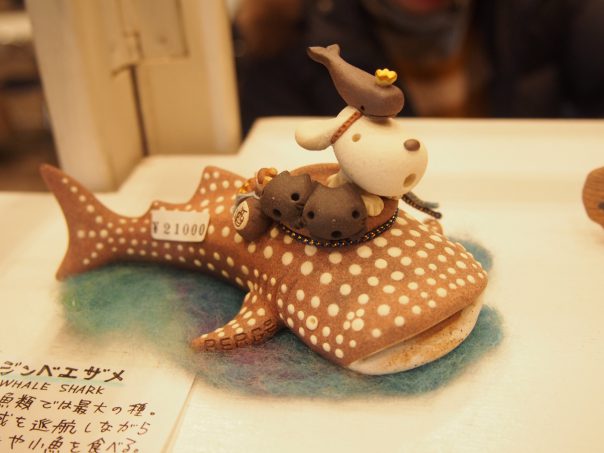 Surprising works!
This is really great!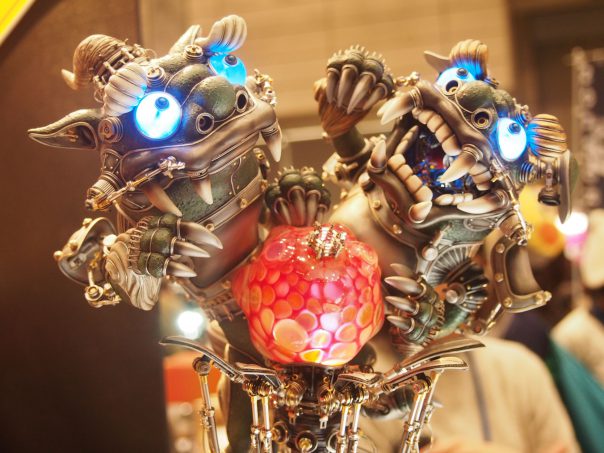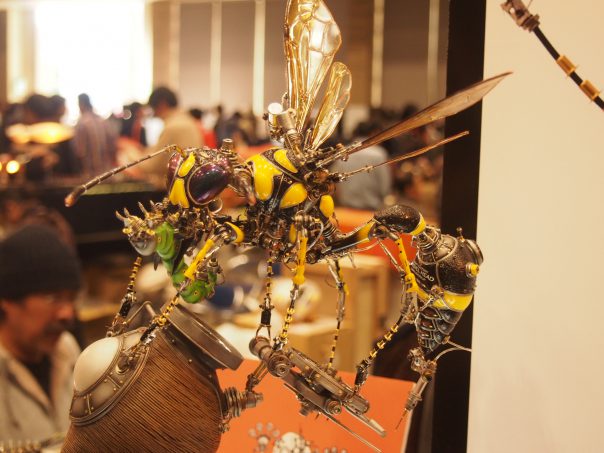 To be continued!
I'm sorry I was going to keep writing but gave up as I still have many pictures to introduce.
So I separate this article in two.
Hope you keep enjoying next Part 2, too!
Here is the link!
Wonder Festival 2017 Winter Part 2