Thanks for visiting my blog.
I write about Japanese trend, event, culture, custom, items, anime, etc.
Most of the things written here are from my point of view as Japanese who live here in Japan since I was born.
So it might be sometimes strong opinion of mine, especially for "Thought" category as it is my strong own thought or philosophy, that take it as just one of the references, please.
I also take pictures and YouTube videos on the spot for using them in this blog.
But few others are not, in that case you can find it from the each articles easily.
I also use affiliate link only when I introduce Japanese goods.
I'm sorry if my English is not correct and difficult to read sometimes.
If there is something you want to know about Japan feel free to tell me.
Hope I can deliver you a useful information about Japan and make you a good time.
Profile
Favorite Music
Radio Head, Youmou to Ohana, Bump of chicken, Caravan, Kokia, Hi-STANDARD
Favorite Anime and Movie
Nausicaa of the Valley of the Wind (I like most of the films of Hayao Miyazaki)
The Garden of Words (Kotonoha no Niwa)
Your Name (Kimi no Na wa)
Psycho-pass
Tokyo Ghoul
Anohana (Anohi Ano Hi Mita Hana no Namae wo Bokutachi wa Mada Shiranai)
Your lie in April
A Silent Voice (Koe no Katachi)
Favorite Book
Alchemist – Paulo Coelho
One – Richard Bach
Momo – Michael Ende
Giver – Lois Lowry
The little prince – Saint-Exup
Night on the miliky way train – Kenji Miyazawa
Kokoro – Soseki Natsume
My Thought and Motto
-To live happily but real happiness consists in to make others happy which never includes religious or any return such as heaven, Karma, etc. (I have no religion but that does not mean denying things as I am just a small human after all)
-Just blaming others often means blaming yourself (it reflects yourself like a mirror)
-1% is great chance
-There is no meaning to live (just you make it on your own)
-Real happiness consists in just a small thing in daily life
-Most important thing is not result but process (result is just a part of process you go beyond)
-Just live in pure water results in self-contentment and narrow view (Everyone supports one's own idea and deny opposite opinion without experiencing or checking enough and that makes one-way person)
-Use brain if you have time to worry (This is my family's motto)
※All these thoughts are just the things I felt from experiencing and living through my whole life up until now
P.S.
Check Free Travel Guide if you visit Tokyo or Saitama and need help.
I'll be guide for you.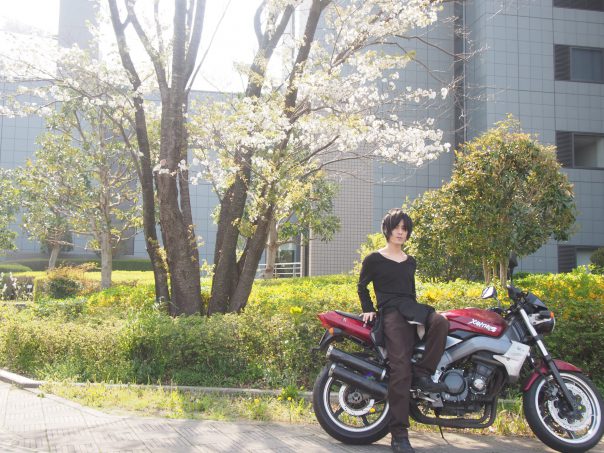 Hiroshi