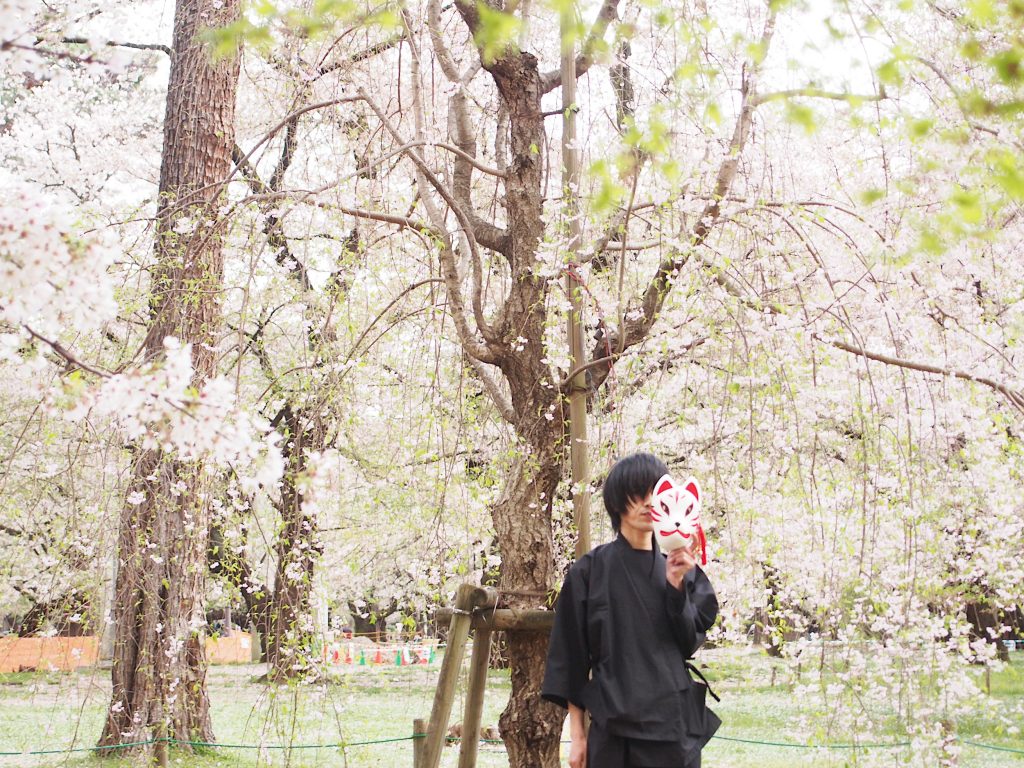 Thanks for visiting my blog.
My name is Hiroshi.
I'm Japanese and live in Saitama Prefecture since I was born.
Saitama borders Tokyo and it's 20 minutes by train from my place, so almost every week I go to Tokyo.

I grew up with anime, manga and video game culture.
Literally, I'm the generation of Dragon Ball, Sailor Moon, Evangelion, Final Fantasy, etc.
So, since I was a little, I like these things.

But after traveling around the world in my twenties, I came to take interest in Japanese culture much more.
And found the beauty of Japan such as Wabi Sabi, Zen, Shinto, etc. which I didn't notice in the real meaning before.

I started to learn them, yes, I even took a secondhand dealer license and decided to make this blog to convey what I know or learned as one of the Japanese.

Here, I introduce my recommendations of anime & managa, novel and music.

They are just some of the recommendations of mine but I want you to check some if you have time and want to know more about Japan!!

Recommendation
Anime and Manga
Nausicaa of the Valley of the Wind (I like most of the films of Hayao Miyazaki)
The Garden of Words (Kotonoha no Niwa)
Your Name (Kimi no Na wa)
Your lie in April
A Silent Voice (Koe no Katachi)
Violet Evergarden
Anohana (Anohi Ano Hi Mita Hana no Namae wo Bokutachi wa Mada Shiranai)
Psycho-pass
Tokyo Ghoul
Japanese Novel
Night on the miliky way train – Kenji Miyazawa
Kokoro – Soseki Natsume
The Izu Dancer – Yasunari Kawabata
No Longer Human – Osamu Dazai

Music
Bump of Chicken
Youmou to Ohana
KOKIA
Caravan
Survive Said The Prophet
My Profile
Kindergarten
You can get cod‐liver oil drops every day in kindergarten in Japan right before you go back home and I loved it.
By the way, I was a very naughty child and often fought with other boys.
The director of the kindergarten finally snapped and scolded me strongly saying "I sew your mouth if you do not behave".
I cried a lot (T-T), haha.
Elementary School
You can have nutritious tasty school lunch with a teacher in a Japanese elementary school.
I loved the school lunch but got a bit nervous when a teacher joined lunch.
Yes, I was a naughty and talkative boy, so I often had been scolded and had to stand alone outside the classroom.
I'm not sure now, but when I was a child, if you interrupt class, teacher scolded and worst case you get a slap in the face or stand outside the classroom alone until the teacher forgives you.
I experienced both many times, haha.
Junior High
In Junior High in Japan, you need to belong to club.
I belonged to table tennis club although I belonged to a junior football team before.
In Junior High, my character changed.
I was a naughty talkative boy as usual but always surrounded by many friends, I think.
But one day, I noticed I had been ignored by many friends (boys) in my class.
Not many people around me anymore, just 2 friends, there were.
Since then, I tried not to stand out anymore in class.
I also understood the meaning of "栄枯盛衰 (えいこせいすい)" and "諸行無常(しょぎょうむじょう)" at the time.
栄枯盛衰 implies impermanence of life and 諸行無常 rise and falls of everything in this world.
We all learn or memorize these phrases in the Japanese class.
Going to school became a kind of pain.
Couple of times, I tried to go to the rooftop like in anime but it was locked.
Yes, reality was different, haha.
High School
Some people say, high school is the springtime of one' life but not at all, at least to me.
I didn't have good friends, so it was a real pain to go to school.
I often played hooky.
In the morning, I left my house and directly went to riverside to sleep or read a Japanese comic magazine instead of going to school.
But good point was I could go to the US on a school excursion.
My high school was a private high school, so I could go overseas, thank you so much my parents!!
And that experience led me to the course of learning English, yes, what I am today!!.
University
My university was located right next to the station of Tokyo Disney Land, so I could see their attractions almost every day from the train.
I majored in English literature in the university.
And worked part-time at a cafe in Ikebukuro at the same time to buy a motorcycle of Kawasaki.
University was freedom itself!!
I understood how small world I lived in High and Junior high school days.
But my English level was still terrible at the time.
Work and Travel
I worked full-time 2 times but quit as I wanted to travel around the world.
Now I'm self-employed and export Japanese goods from traditional Japanese items to anime and manga items.
Before the travel, I did not think deeply about that I am Japanese or Japanese culture.
Of course, I knew that superficially but didn't give that a deep thoughts.
But the travel made me interested in Japanese culture much more and made me think about what I am today, a Japanese.
And I started this Hiro8 Japanese Culture Blog to convey what I know and learned as one of the Japanese.
I always try to deliver useful or interesting information about Japan even a little bit to readers.
Let me know if you need help when you visit Tokyo or Saitama!!
Thank you very much for reading to the end!!