Konnosuke abd Kiyomitsu (Sword) [Token Ranbu]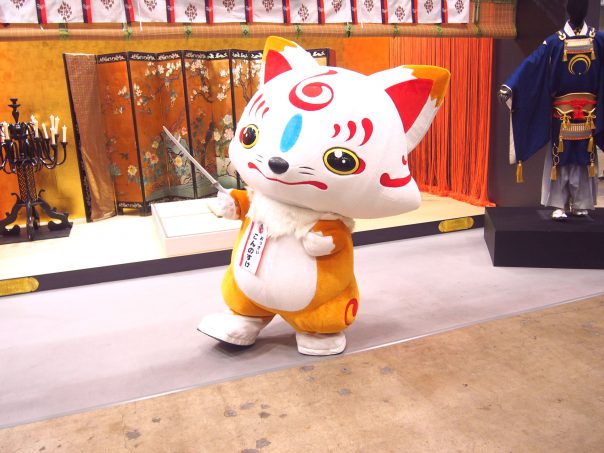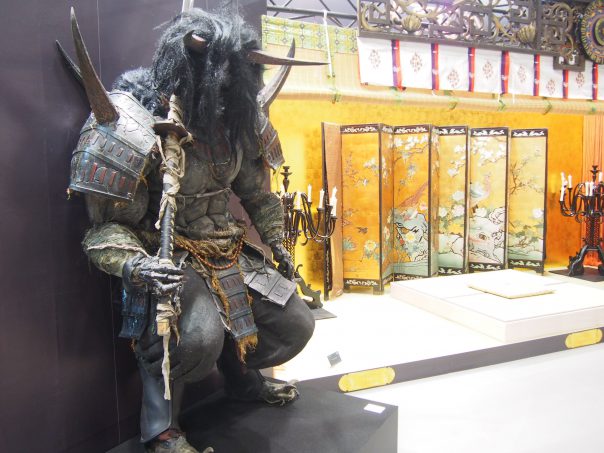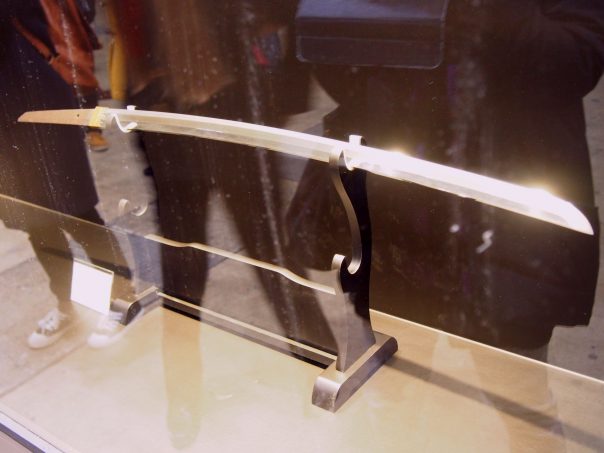 Token Ranbu became a big boom.
Konnosuke was surrounded by many girls.
Katana boom in Japan now thanks to Toke Ranbu.
This Katana is "Kiyomitsu" made in Edo Period.
Munechika Mikazuki [Token Ranbu]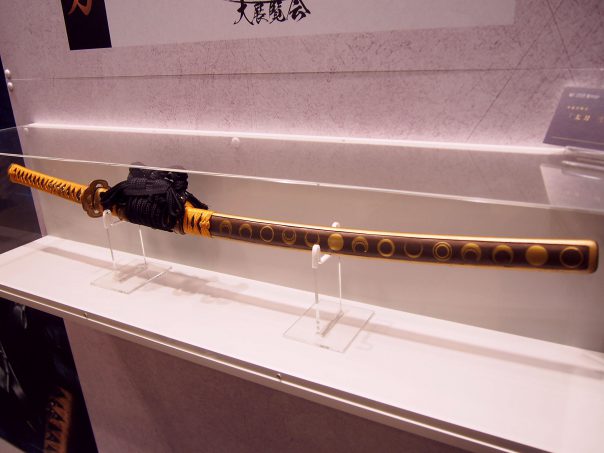 This is Munechika Mikazuki.
Made by Munechika Sanjo in Heian Period.
Looks great!
Jotaro Kujo [Jojo's Bizarre Adventure]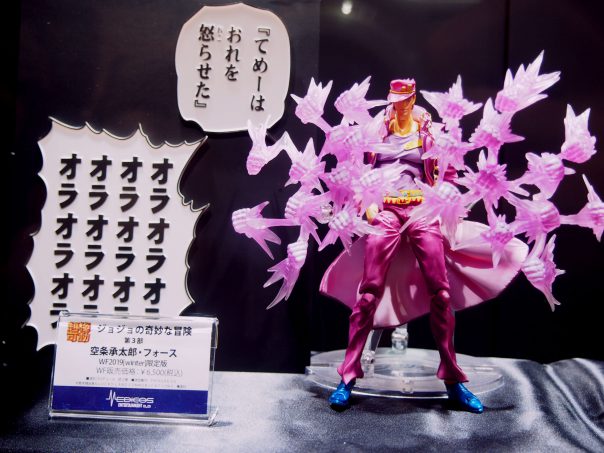 Every year Medicos Entertainment sell WF original figure of Jojo.
This 2019 was Jotaro Kujo and Giorno Giovanna.
You can also get lottery ticket when you buy the figure here!
Midoriya Izuku, Katsuki Bakugo, Urarako Ocyako, Tsuyu Asui [Boku no Hero Academia]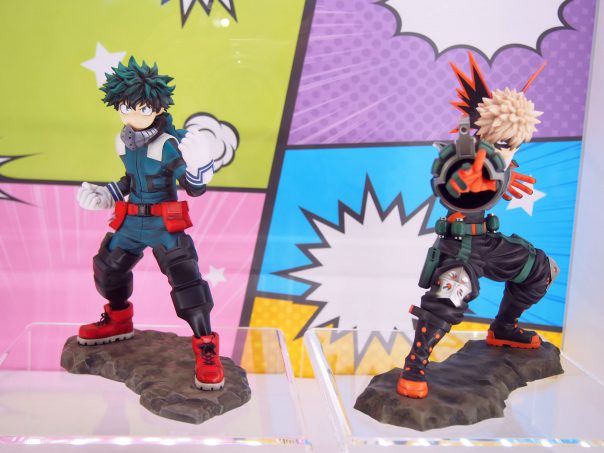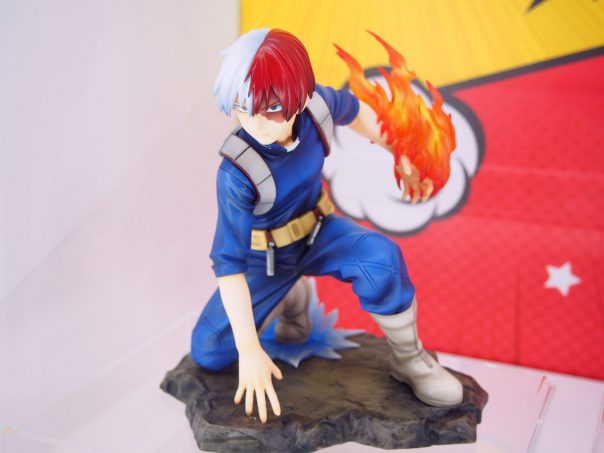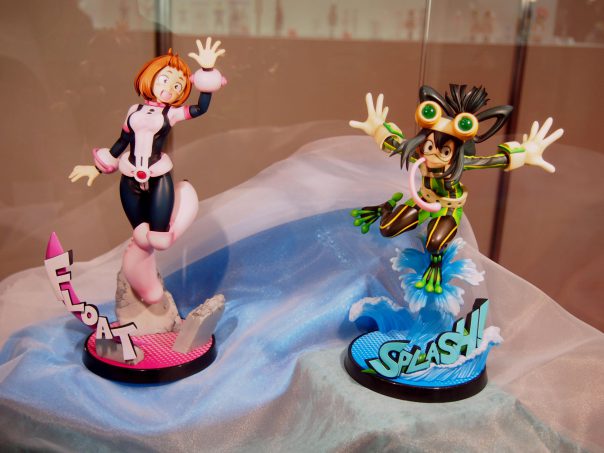 Boku no Hero Academia is very popular, isn't it.
Although I have not read it, I know the characters.
Android 21 and Broly [Dragon Ball Super]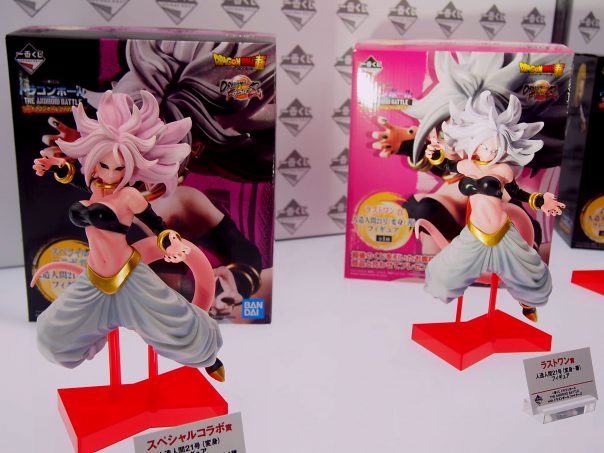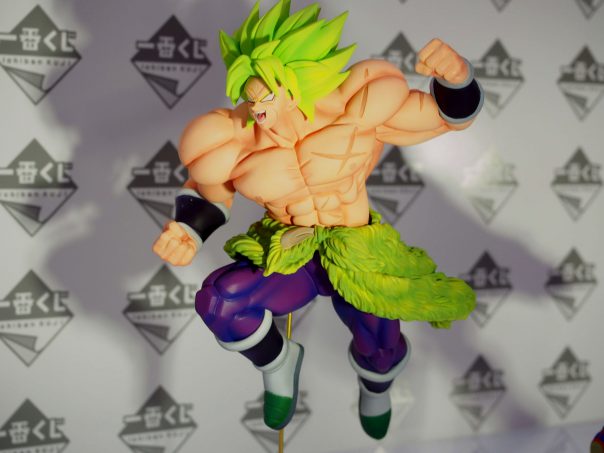 Dragon Ball Super Broly had been on at movie theater last year.
I did not know there was Android 21.
Looks like Android 21 is wife of Doctor Gero.
Brust Runner [BORDER BREAK]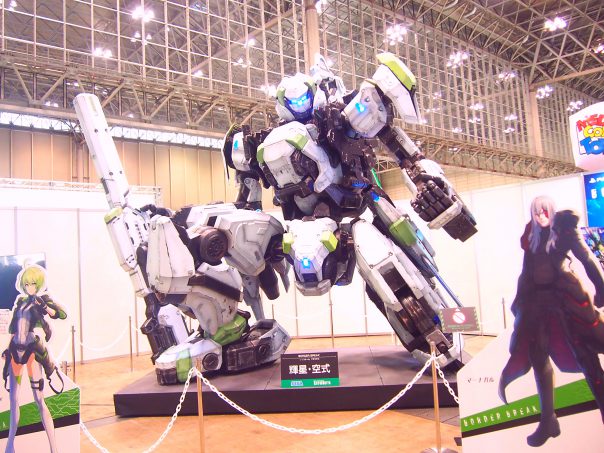 Wow, this is surprising!!
It is 1/1 scale so over 5 meters.
BORDER BREAK is game of PS4.
This Brust Runner is the robot main character Hatii uses.
Ash Lynx and Eiji Okumura [Banana fish]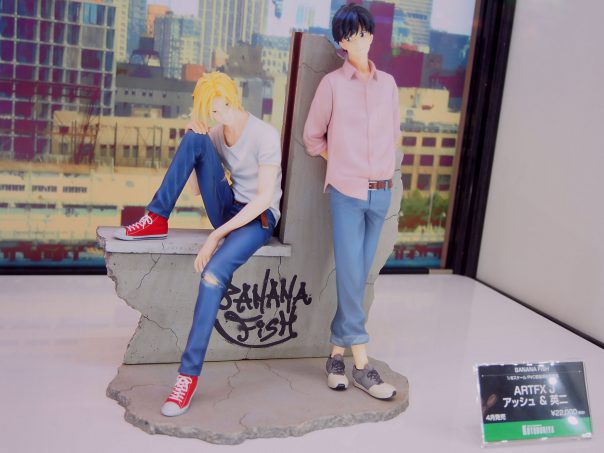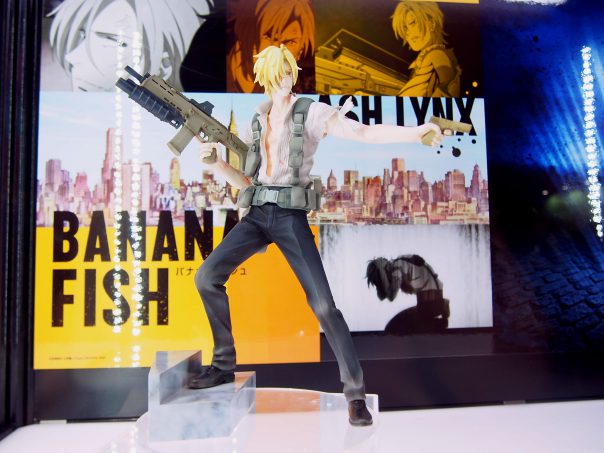 This Banana Fish became anime last year.
It was actually an old comic over 25 years ago.
To my surprise it had been on the comic for girls but the story was really bloody and ruthless sometimes.
One of the great comics.
Ryo Saeba [City Hunter]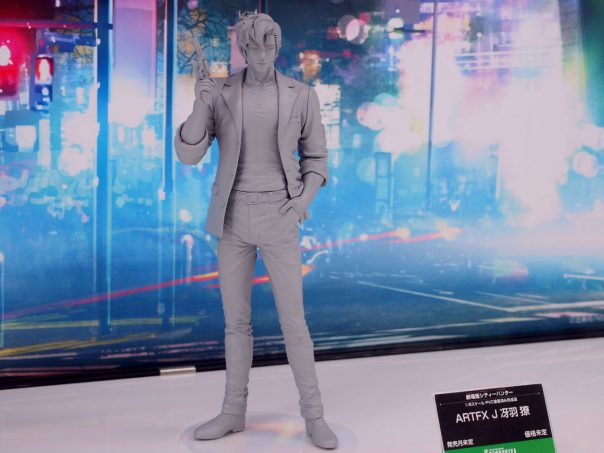 City Hunter became movie this month February.
I was watching City Hunter when I was a child.
I felt like it was more like anime for adult as I was about 10 at the time but somehow kept watching.
I wonder why City Hunter became popular suddenly but that's great thing anyway.
BlackWarGreymon and Omegamon [Digimon]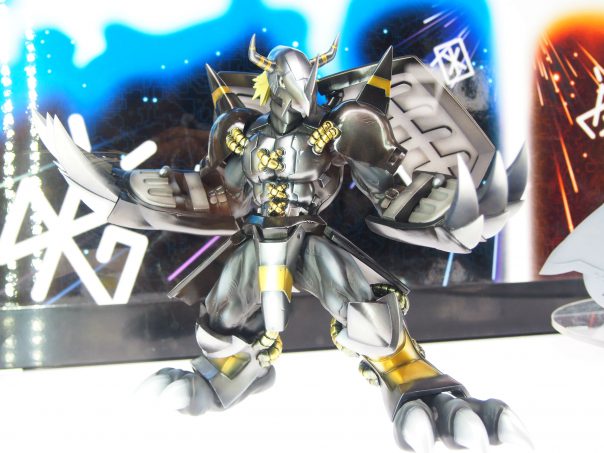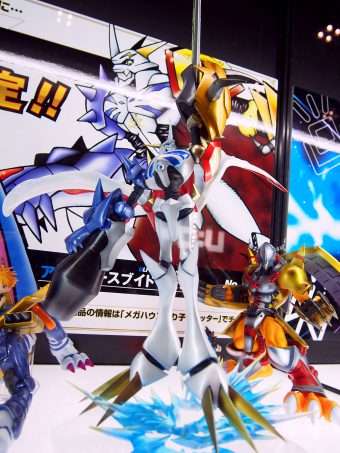 Digimon also became a big hit like Pokemon.
Doraemon, Digimon, Pokemon, well, mon must be lucky word.
These Digimon figures are all from Megahouse.
Edward Elric and Edward Alphonse [Fullmetal Alchemist]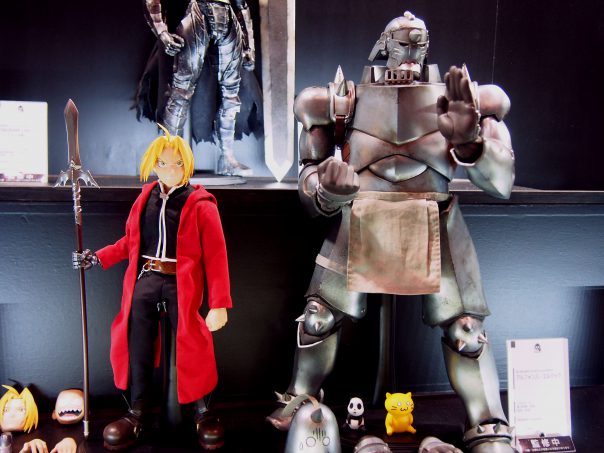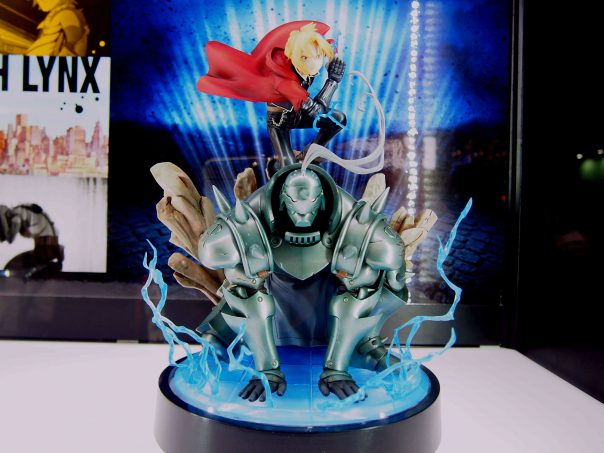 Fullmetal Alchemis is still popular now.
Limited figure from Kotobukiya is also cool!
Lelouch Lamperouge [Code Geass]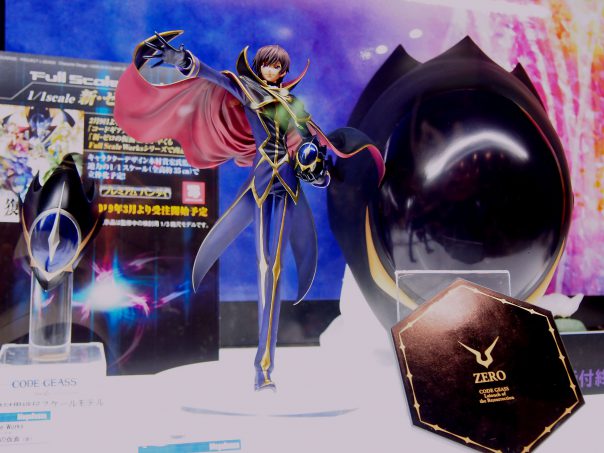 This Code Geass is sometimes ranked as top anime to see.
Back of the figure is 1/1 scale mask of Zero.
Ren and Yuuki [Sword Art Online]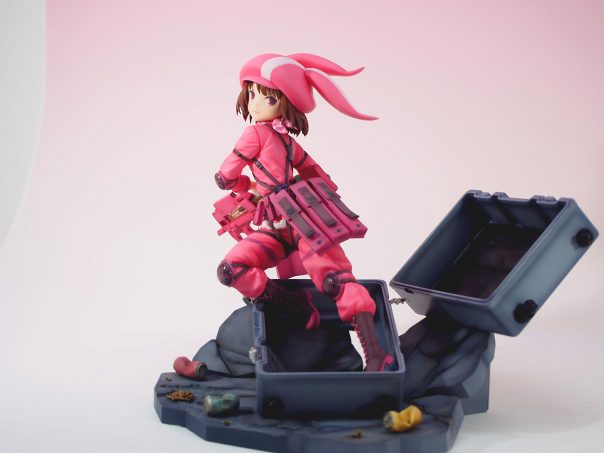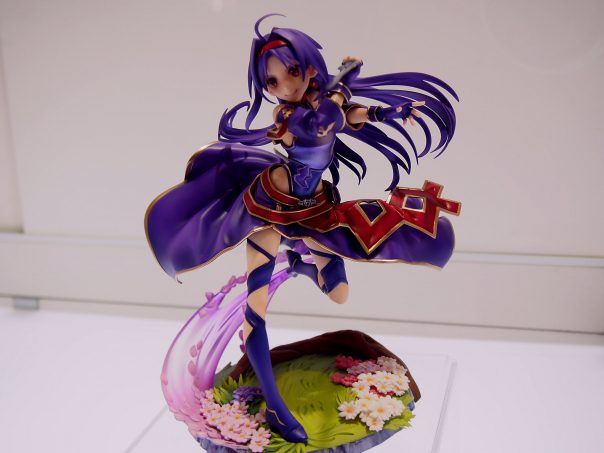 Sword Art Online Alicization is on air now.
Both Ren and Yuuki are popular characters.
October 2019, these figures are scheduled to sell.
Next one is the last page.
Check the page 3 from down bellow!