I think I do not need to introduce Wonder Festival no more as I've showed what it is in the past articles of Wonder Festival.
Roughly speaking it is a very big or biggest event of figure and toy of anime in Japan.
I think you need whole day if you check all the things closely.
Actually to me even whole day is not enough as I usually end up visiting 2/3 of the whole.
But surprisingly I could visit the whole this time!
Main reason is I did not line up for buying figures this time and my camera battery run out in the middle which made time just for visiting.
Anyway I touch a little about figure trend first and this Wonder Festival.
If you want to enjoy pictures, ignore them and scroll down to the pictures.
3D Modeling Trend
3D Modeling has come to main stream now and I could see many figures or toys of 3D model not only here in Wonder Festival but in other anime events.
The final target of 3D modeling is efficiency.
Mass-producing while keeping the quality is the target.
3D data enabled it.
But it is a bit tough situation for amateurs as the machines for 3D modeling are still expensive for them.
Although it has been becoming less expensive but still it might be out of reach for ordinary people.
To big companies that can make thousands of figures, it's worth it but amateurs who just make dozens of figures can not getting their money's worth.
Actually making original 3D data is very difficult thing but some amateurs made it.
Now the goal is how they create more and more figures using the data.
Spirit of Wonder Festival
First Wonder Festival started by the target of asking the world skills of professional and amateur.
Originality and uniqueness are the points and the visitors also wanted it.
So I think I can say it is a kind of a small world only for the real lovers.
But with the popularity and appearance of popular anime, the festival also became bigger and bigger.
It was just 700 visitors with 10 dealers for the first pre-event in 1984.
But this 2017, visitors were over 55000 with almost 2000 dealers.
Wonder Festival is not just for an event for the core fan but for everyone now.
But looks like the core target of originality and uniqueness or garage kit spirit (edged-spirit in garage kit) have also lost the power with the time.
Actually I think I myself is not a core fan although I like anime.
To me, Otaku people who know and love every details of anime, figure, etc. are core fan.
If Wonder Festival had been held in a small scale just for the spirit I would have not known the event itself even now.
So I think it opened and spread out to ordinary people like me is a good thing.
But I also understand the importance of the spirit that holds since its first opening in 1984.
Rather I feel like that is one of the real charms of Wonder Festival.
I feel balance is important not only for this event but for all the other things.
If you want to know the original spirit of Wonder Festival, visit Wonder Showcase as it is the place where you can meet it.
I'm sorry I could not take pictures of Wonder Showcase this time because of running out of battery but I took some pictures of them in last Wonder Festival 2017 Winter.
Here is the link.
9th to 11th pictures from the top is the works in Wonder Showcase.
https://hiro8japan.com/wonder-festival-2017-winter-and-video-part-1
Report of Figure and Cosplayer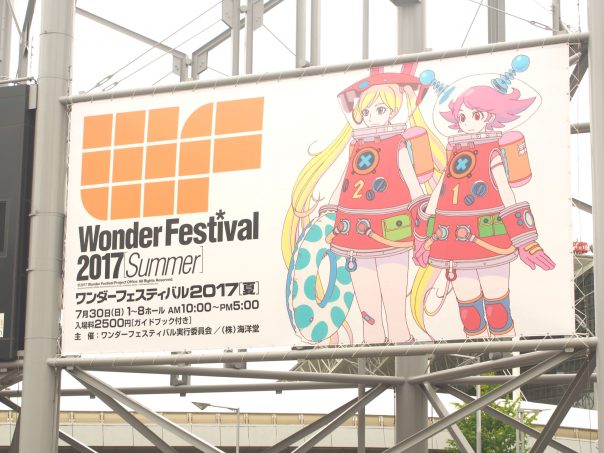 First I could see was booth of Kaiyodo.
Kaiyodo is the company and host of this event.
I sometimes buy the figures of kaiyodo and impressed with the quality.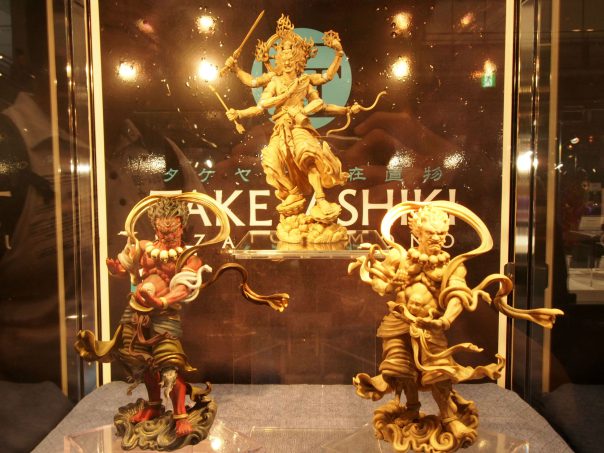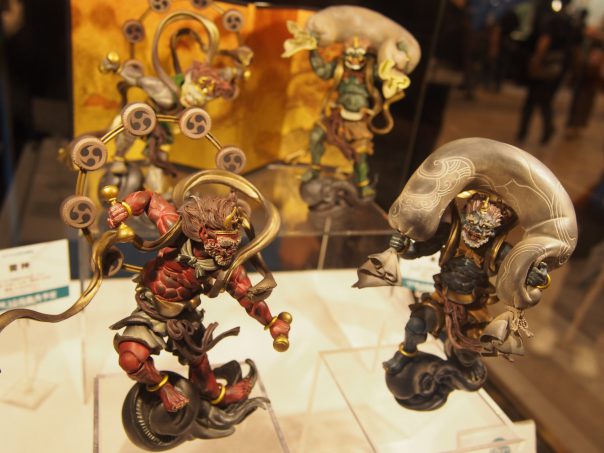 These are Takeyashiki Jizaki Okimono Hujin Raijin.
Fujin is god of wind and raijin is god of lightining.
They both look scary but they are God!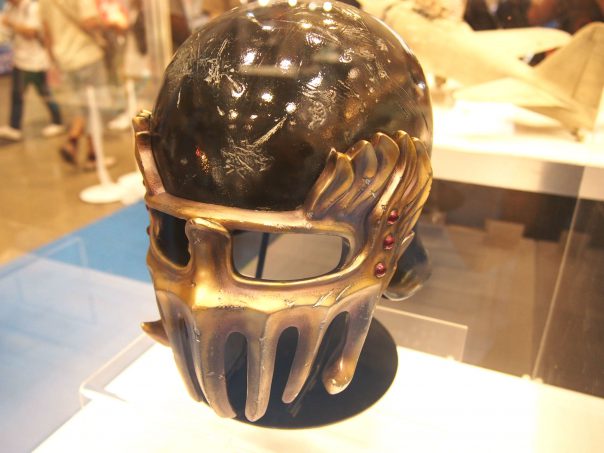 This is the mask of Jagi from Hokuto no ken (FIST OF THE NORTH STAR).
It is released this winter at 15000 yen (about $145).
It might be cool if you appear wearing this mask at Halloween.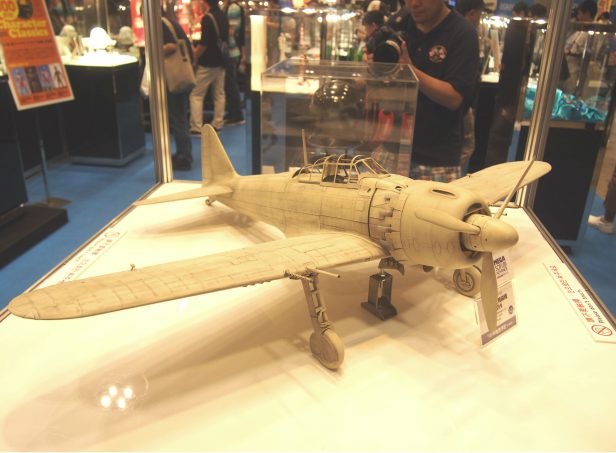 This is Zero fighter in Japan.
It was used in around 1940 in war.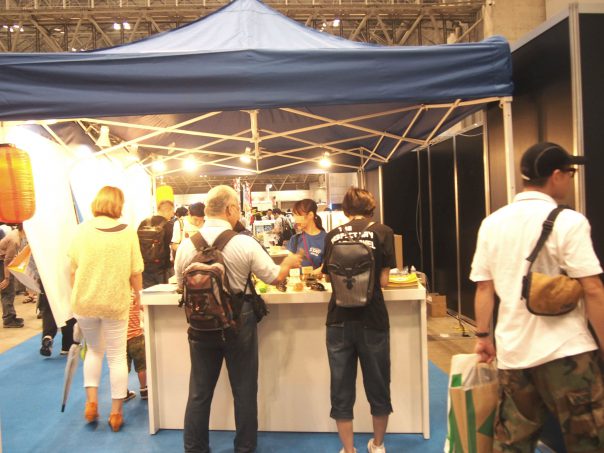 I could touch some figures at this booth of Kaiyodo.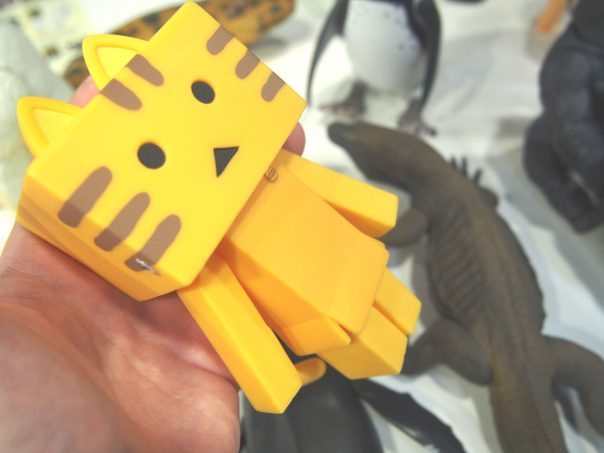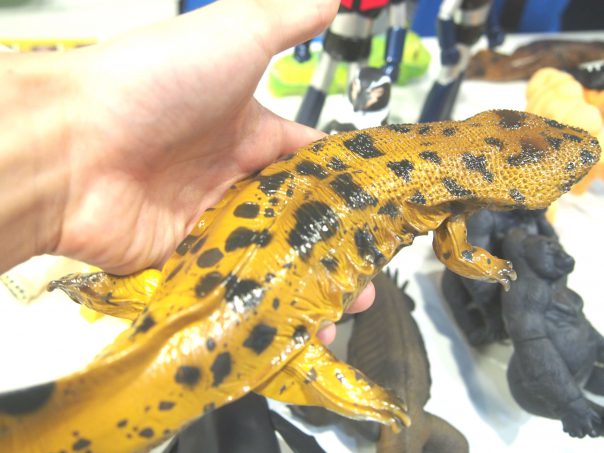 Personally I thought I like Japanese giant salamander.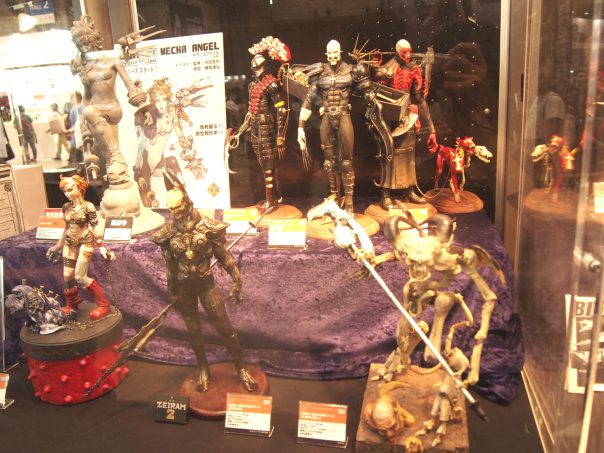 This is from Fewture Models.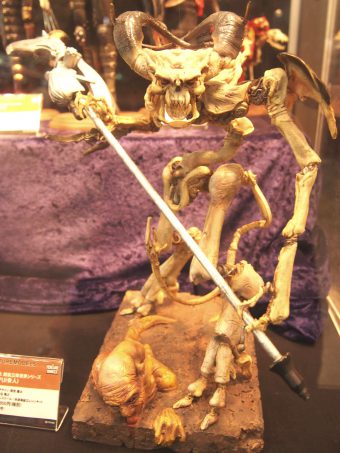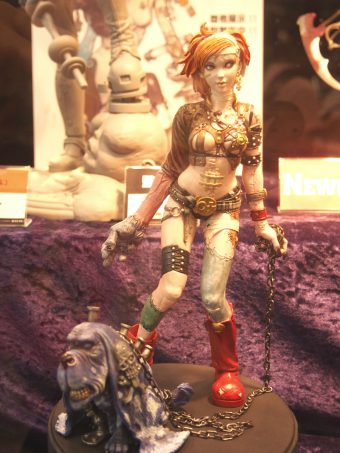 First look to me for this company.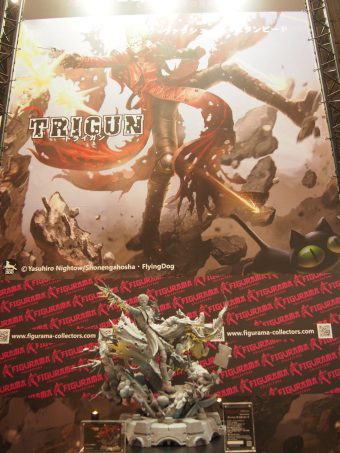 Wow, Trigun!
Vash is really cool!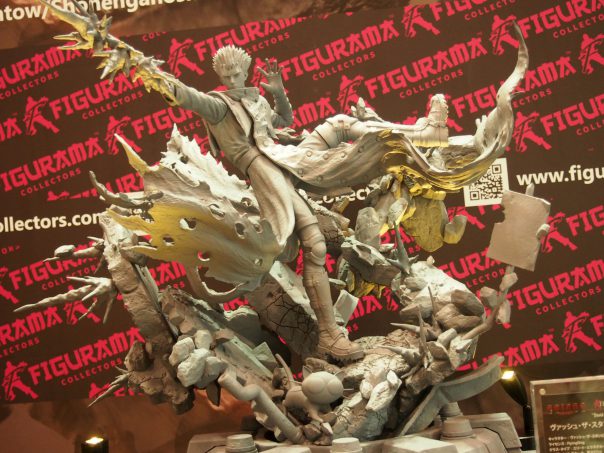 Looks like it is sold only 200pcs worldwide.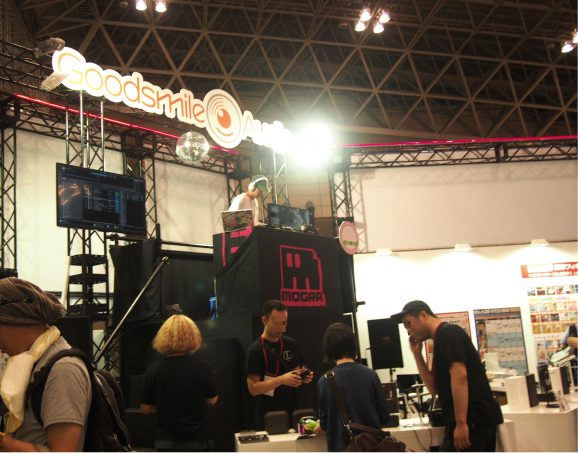 There was a DJ booth where you can enjoy anime music.
I have not seen this DJ booth in the past events.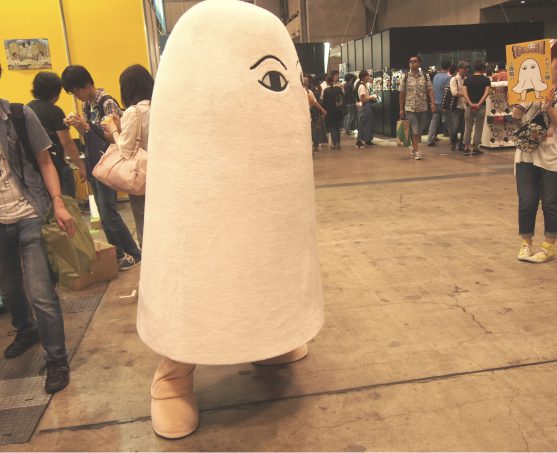 Oh, I remember seeing this one somewhere else before.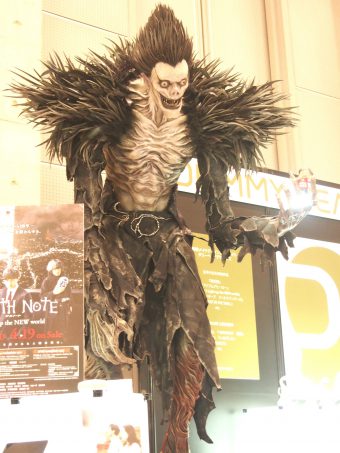 Found Ryuk!!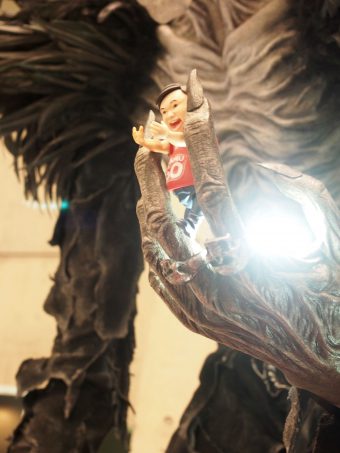 It was big!
But what does he hold in his hand?
I looked closely and found it is president of Kaiyodo!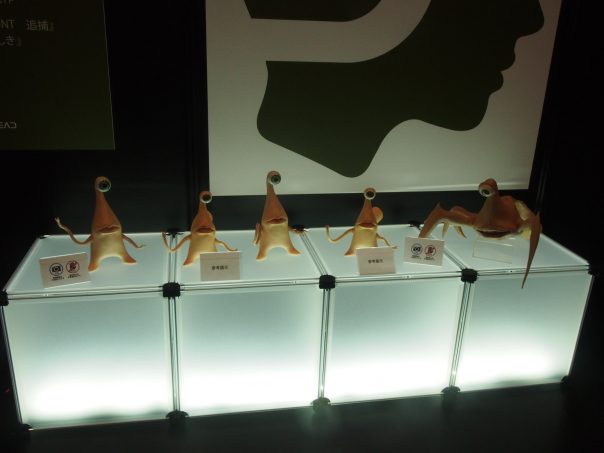 Next to Ryuk was Parasite.
It became live-action movie, too.
I was going to upload one more picture of Parasite but stopped it after all as it was a bit grotesque.
Watch my video if you want to see it!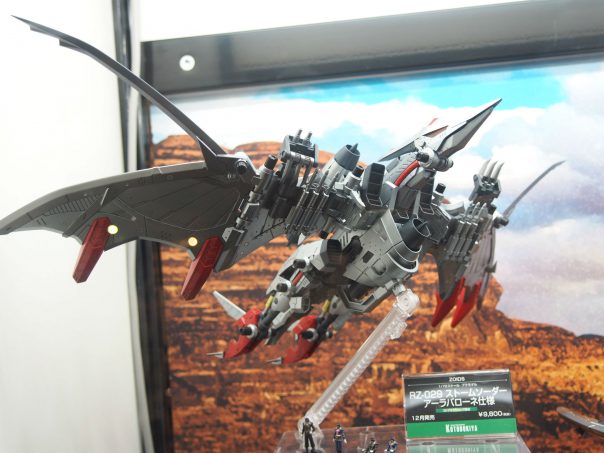 Zoids!
RZ-029 storm sworder.
This is booth of Kotobukiya.
It is scheduled to release in December.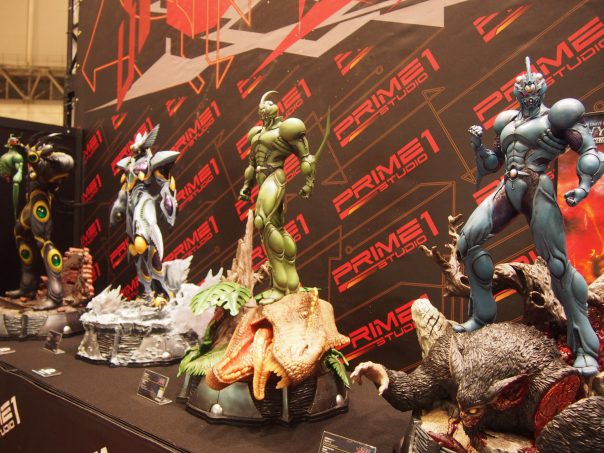 Guyver!
I have figure of Gigantic Dark in my room.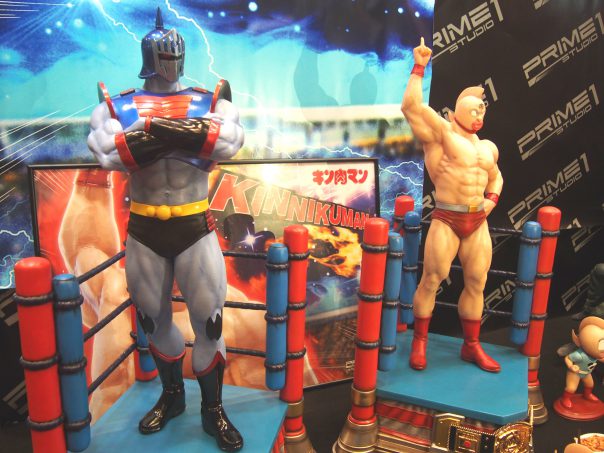 Kinnikuman!
Robin Mask is cool!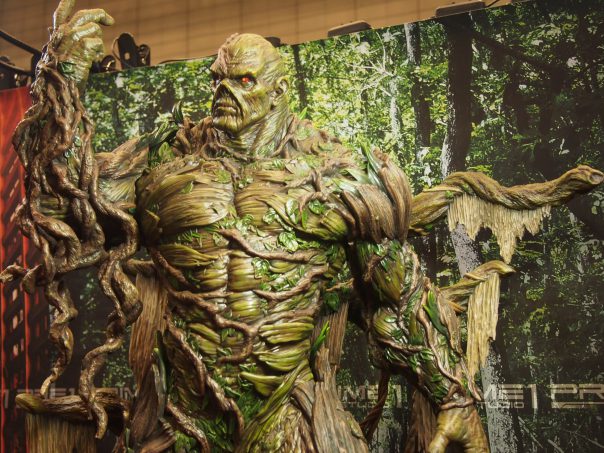 Wow!
Swamp Thing!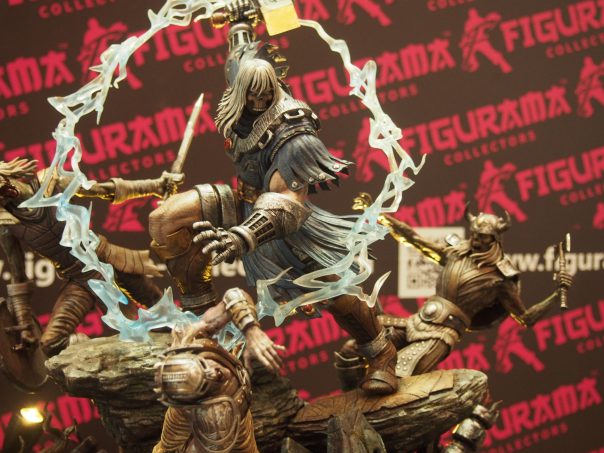 Thor Ragnarok!
This is from Figurama Collectors.
Vash The Stampede of Trigun I introduced before is also from figurama Collectors.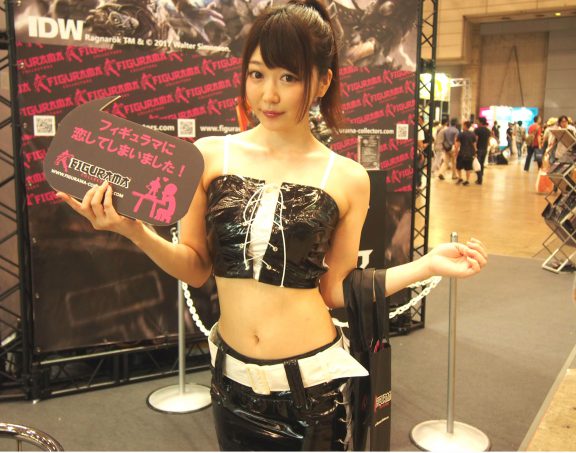 I found a companion in front of the booth of the company and asked for picture.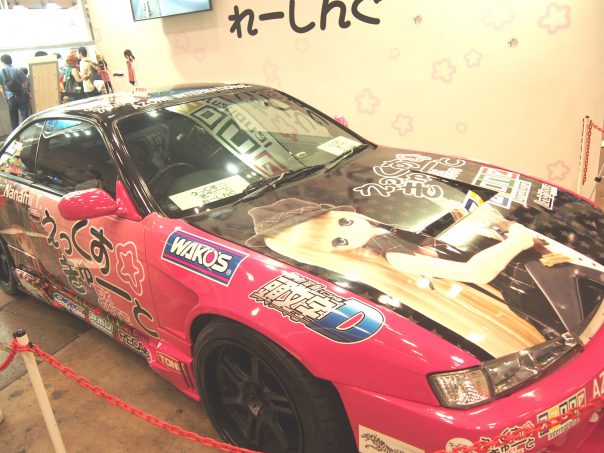 Itasha!
I noticed figures stand on the top of it.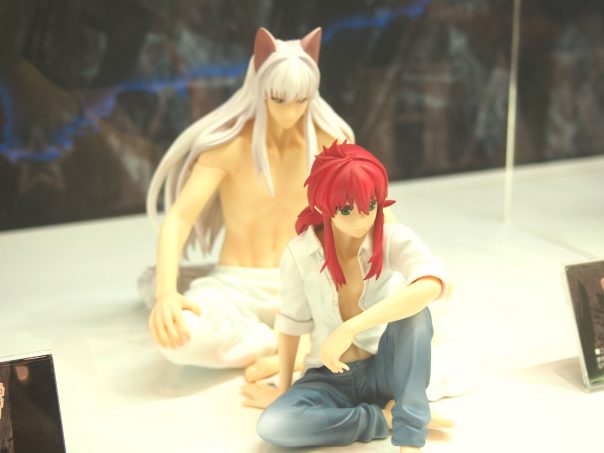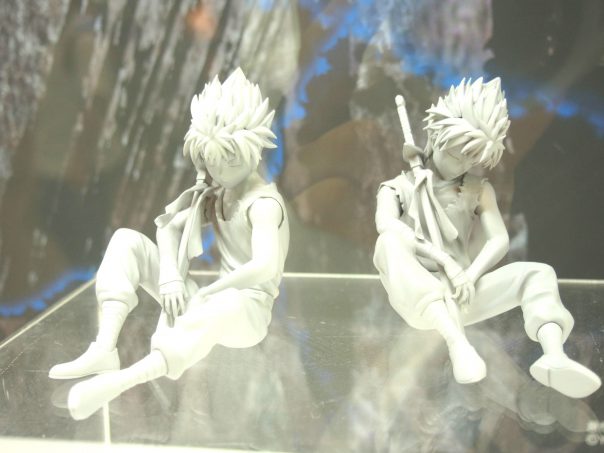 YuYu Hakusho!
Kurama and Hiei.
I read and watched all the series in the past.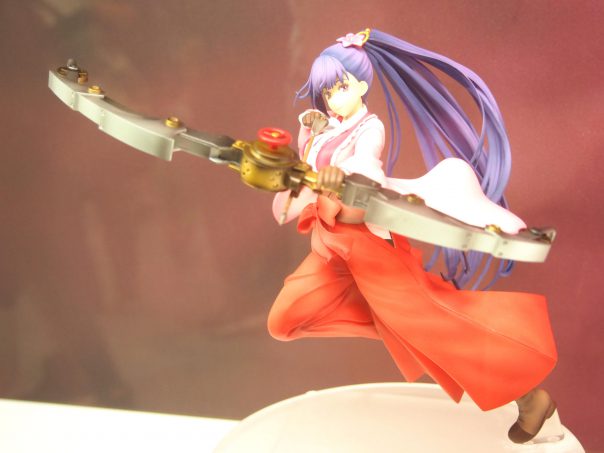 Kabanere of the iron fortress!
Both of them are released this year!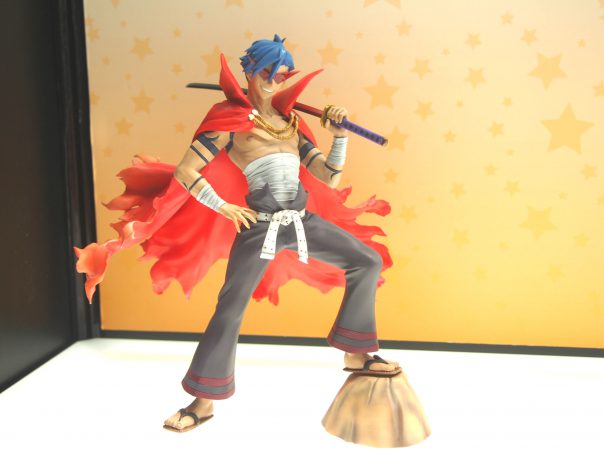 Kamina from Tengen Toppa Gurren Lagann.
This figure are released in this October.
13800 yen! (about $120)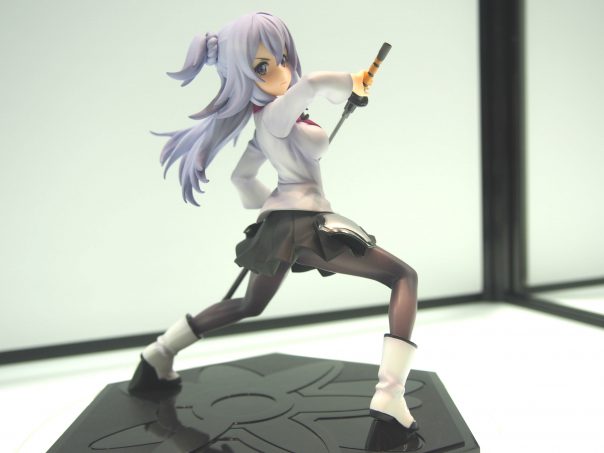 Toudou Kirin from The Asterisk War!
It has already been sold at 10800 yen (about $100).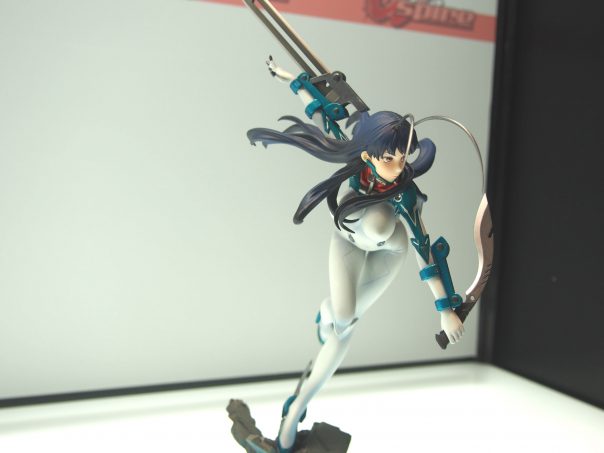 Baihua.
I didn't know this figure.
Looks like popular anime from China.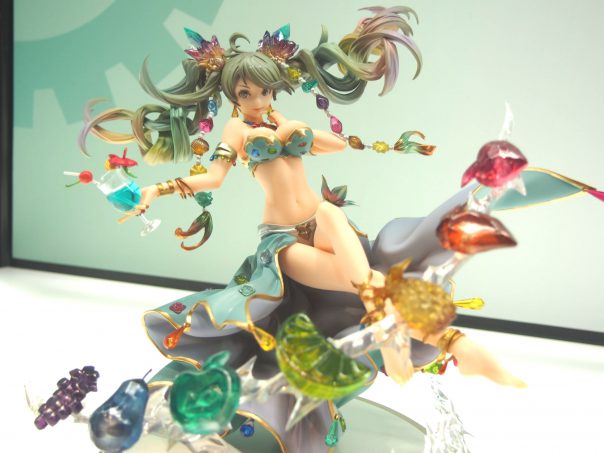 Le Fie from Granblue Fantasy!
This was great!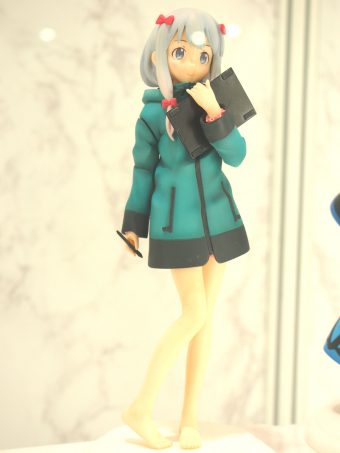 Ero Manga Sensei!
This anime became popular this year.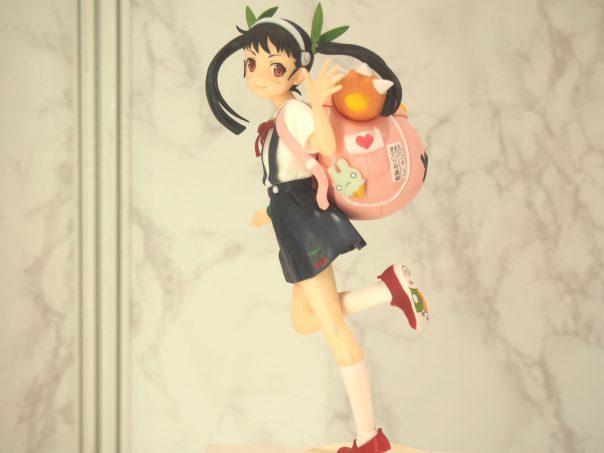 Mayoi Hachikuji from Bakemonogatari.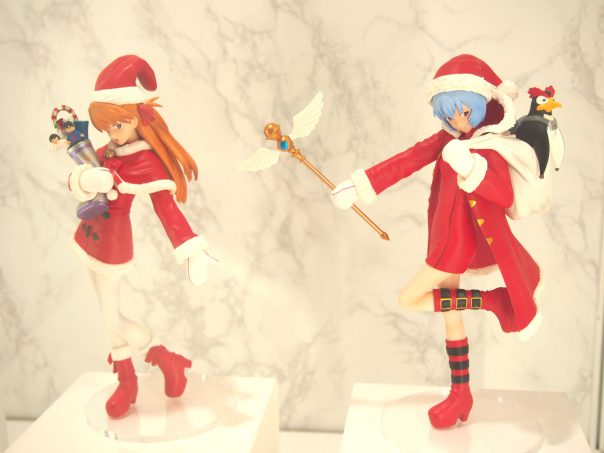 Evangelion!
Christmas Version?
In October and November, they are released.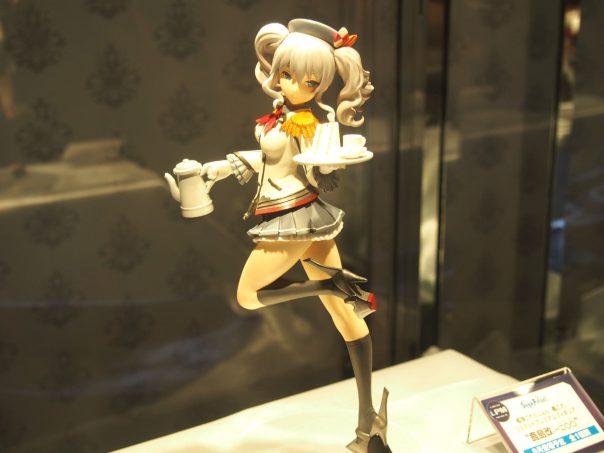 Kashima from Kantai Collection.
This is limited premium figure!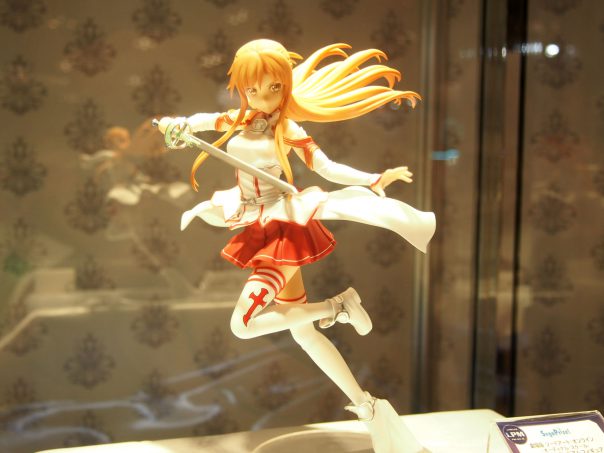 Asna from Sword Art Online.
Oh, I could not watch movie of it this year after all.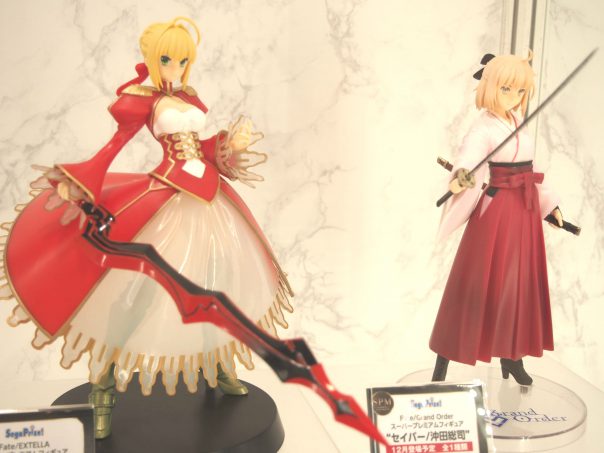 Saber Lily from Fate/Extella and Soshi Okita from Fate/Grand Order!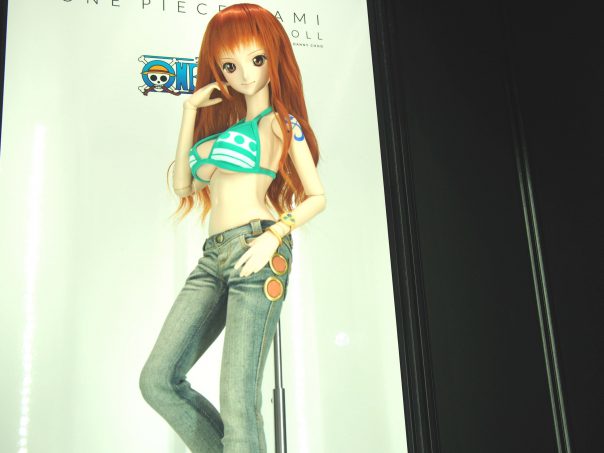 This was cool!
Nami from One Piece!
It is from MegaHouse.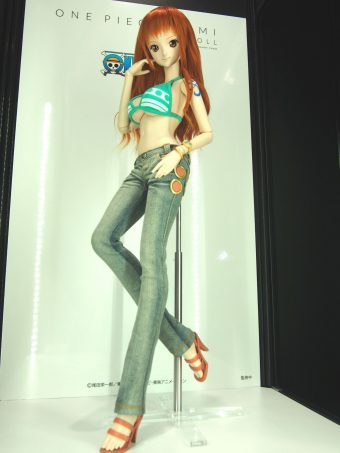 It was a big doll!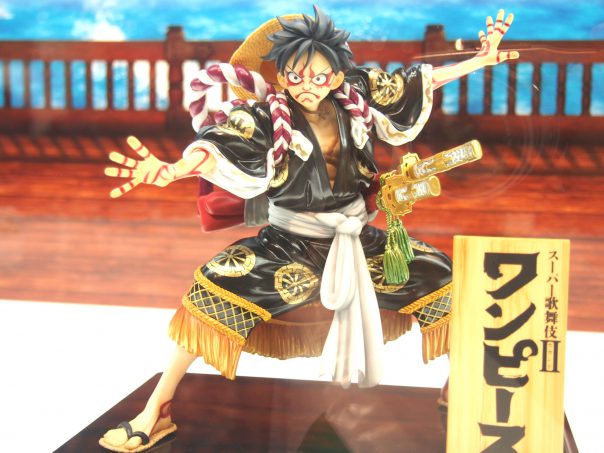 Luffy!
I remember red version but this black Kabuki version is first look to me!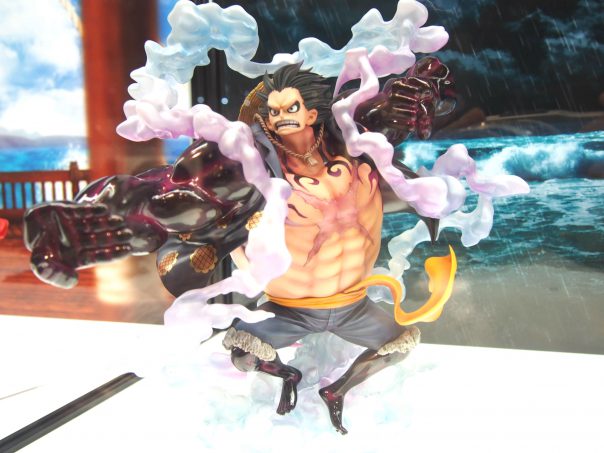 Monkey Luffy!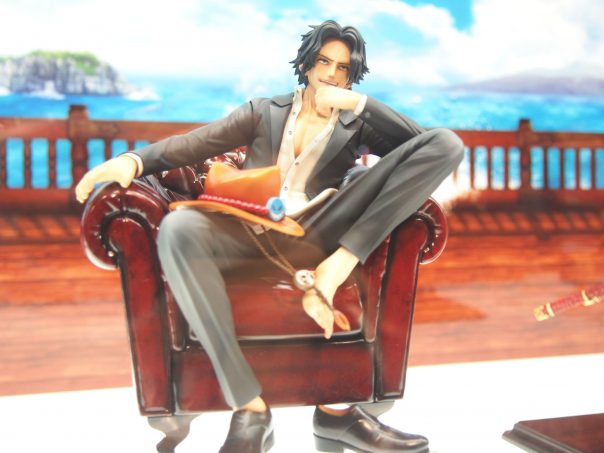 PORTGAS・D・ACE!
Looks good in suit!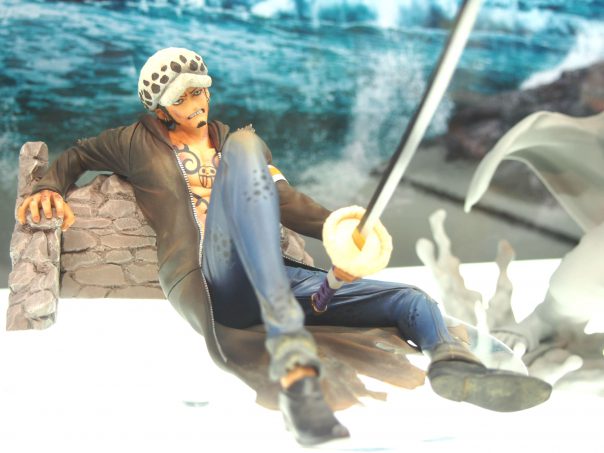 Trafalgar Law!
Released in November 2017 at 11000 yen (around $10000)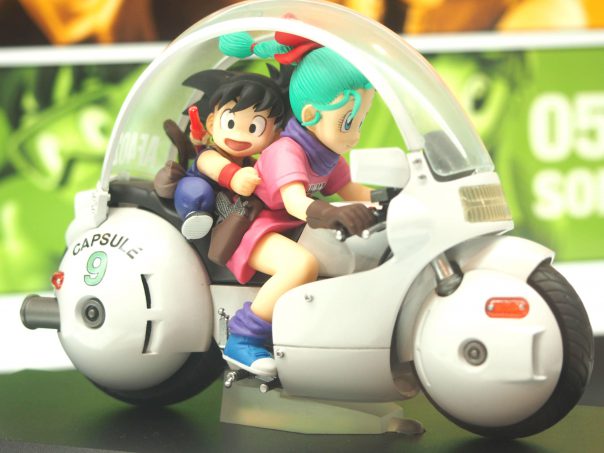 Booth of Dragon Ball!
Oh, I remember my childhood to see this figure of Goku and Bulma.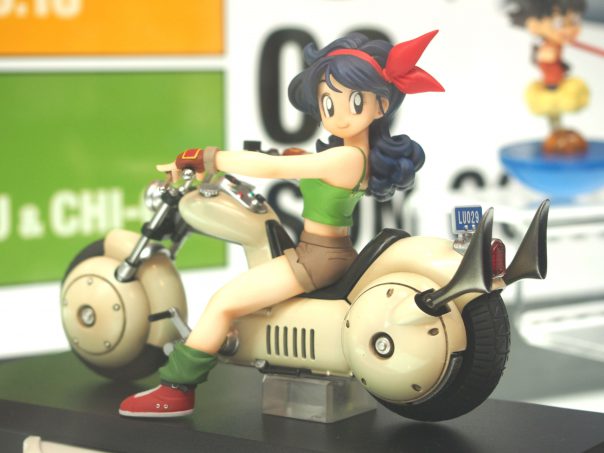 Lunch!
Her character changed when she sneezed. didn't it.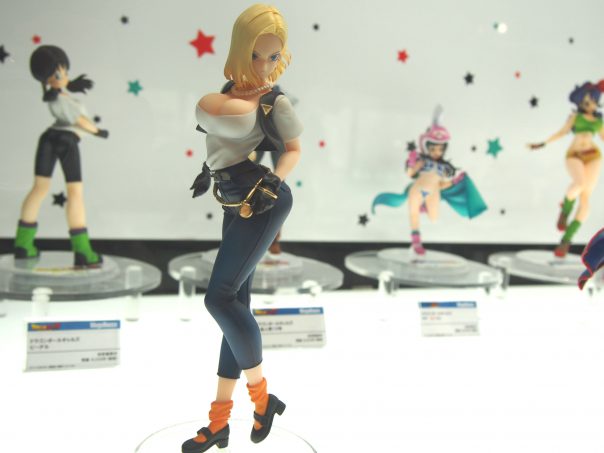 Android 18!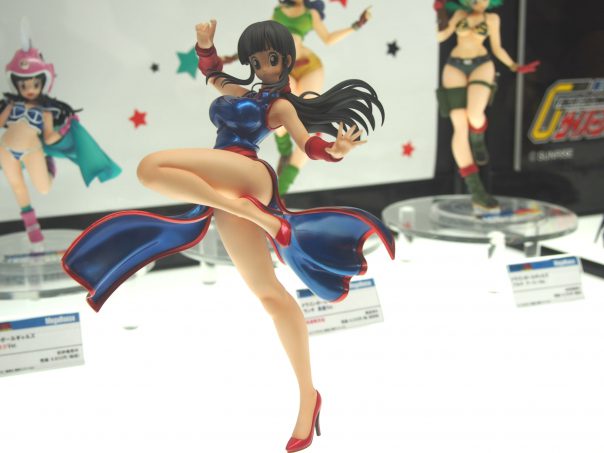 Chichi!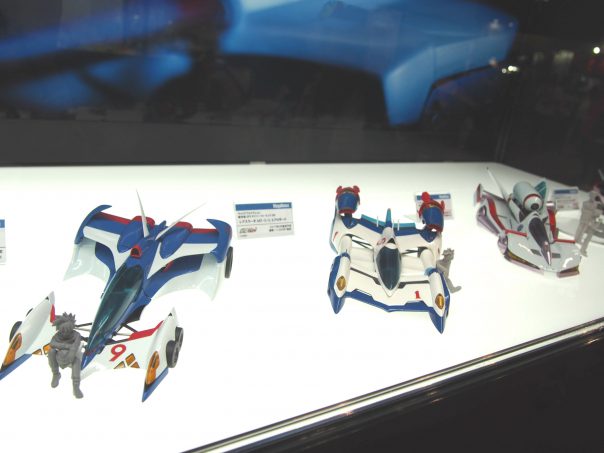 Cyber formula!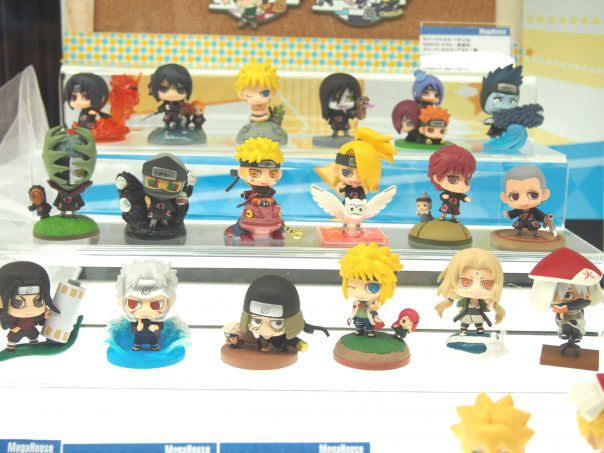 Naruto!
Petit Characters!
At the booth of Transformer I found cosplayers of Masked Rider!
So I asked for picture!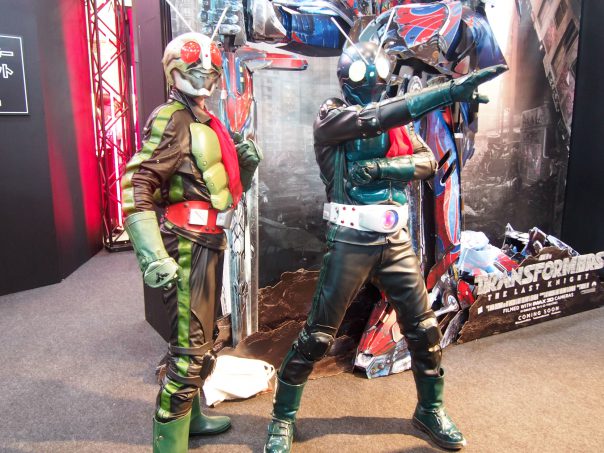 Thanks for cool posing!!
They are original Masked Riders about 30 years ago but looked really cool!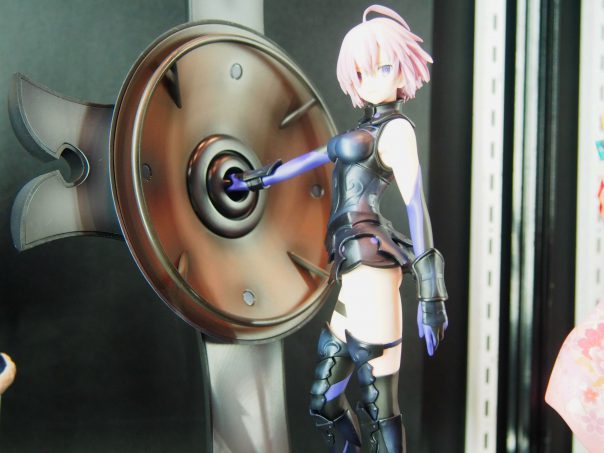 Shielder Mashu Kyrielite from Fate/Grand Order!
Cool!
It is a figure from Aniplex and sold at 13000 yen (about $120) although the real price got a bit higher because of the popularity now.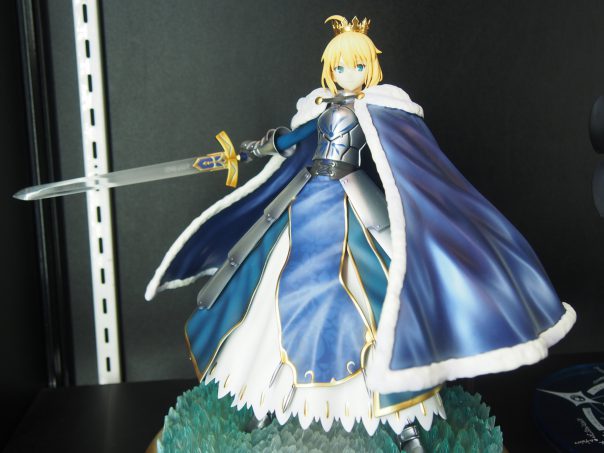 Saber Altria Pendragon!
I got limited Nendroid of this figure at last Wonder Festival.
Oh, scooter of Evangelion!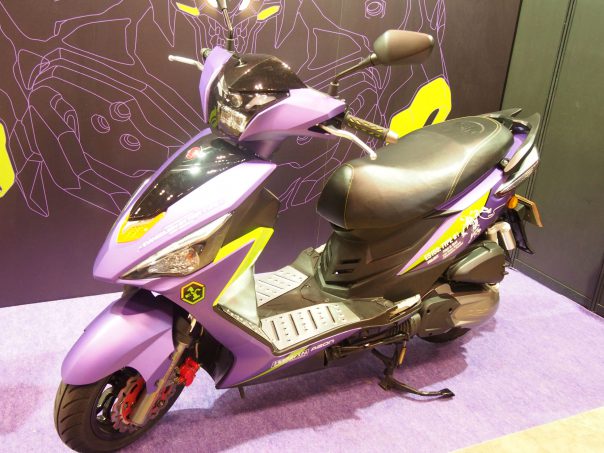 Looks like limited just 300.
There is Lanse of Longinus on its front fork.
Image color of purple and green are cool!
This is made by AEON MOTOR CO.,LTD in Taiwan and already sold there at around $3300.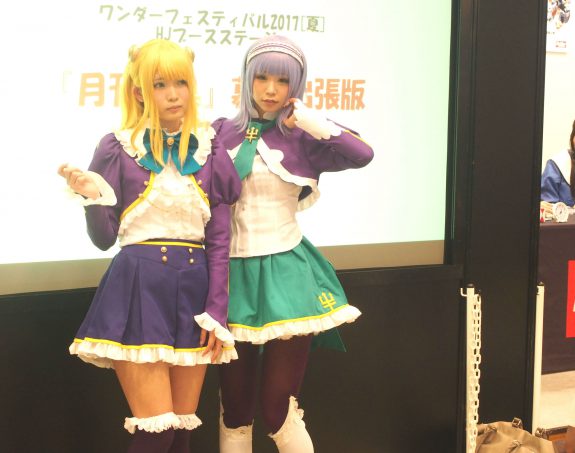 Looks like popular or famous cosplayers as there was a semicircle around them for shooting.
And I joined among them, haha.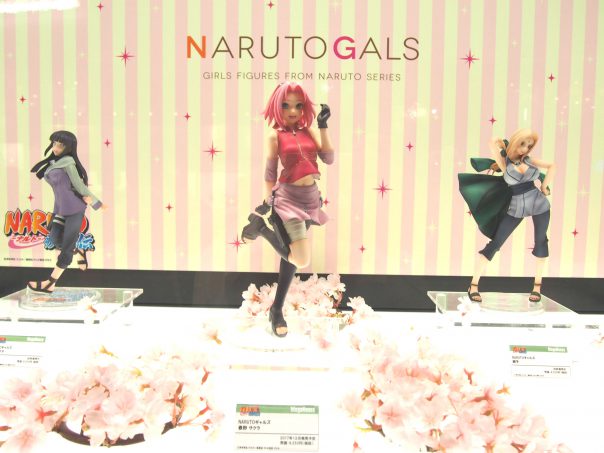 Natuto!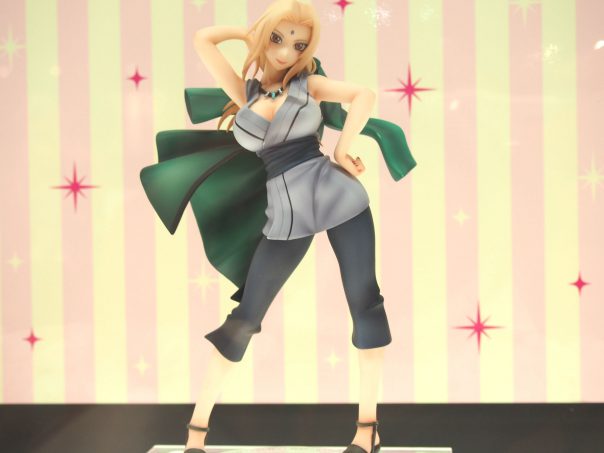 Tsunade!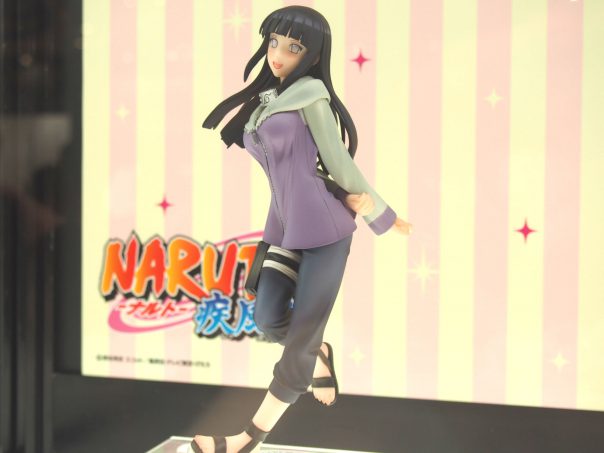 Hinata!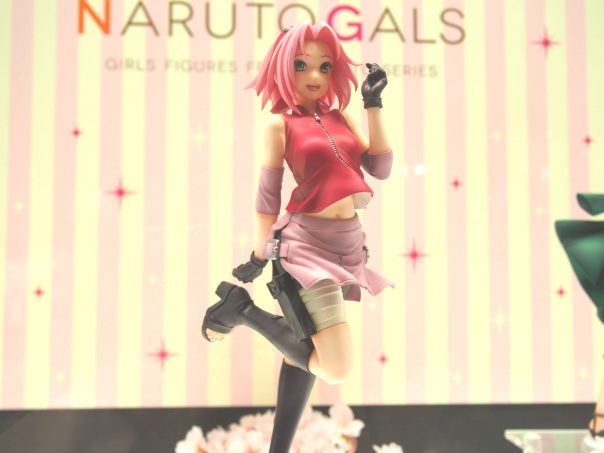 Sakura!
Scheduled to release this December!
Yuki Mori from Space Battleship Yamato!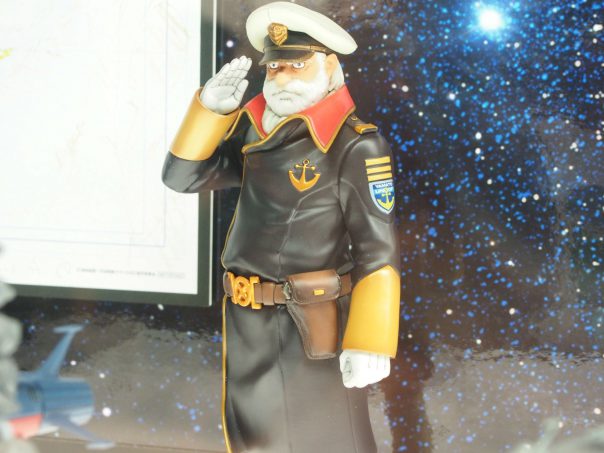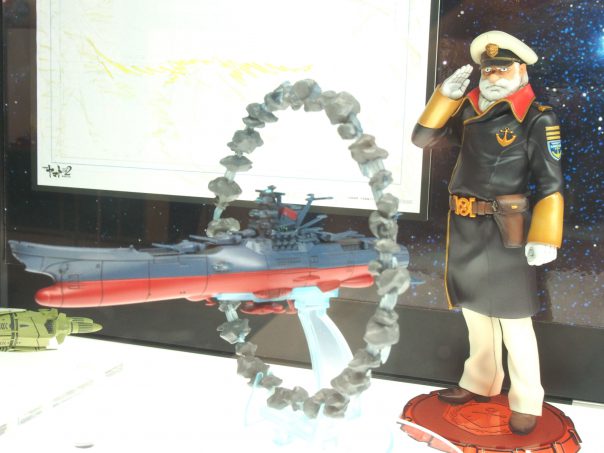 Juzo Okita is really cool!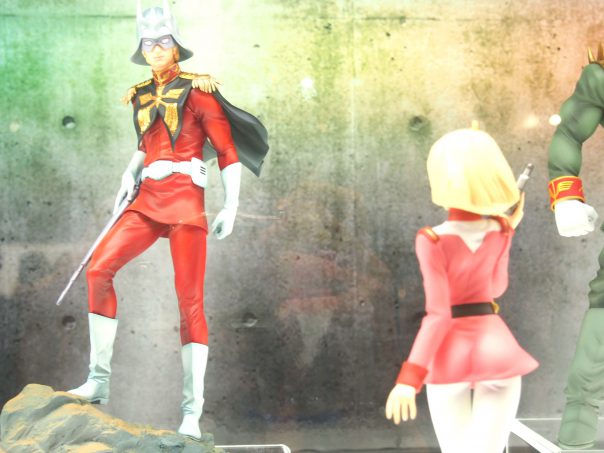 Gundam!
Char and Sayla!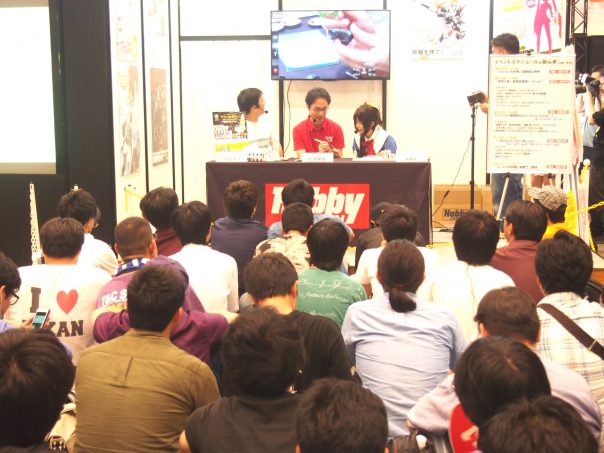 There was a demonstration show of figure or plastic model.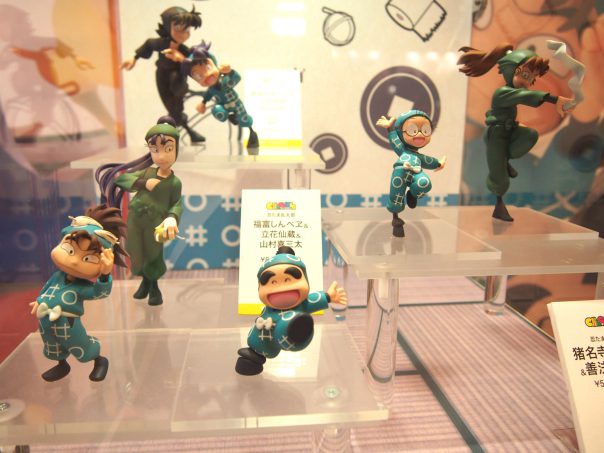 Good surprise, Nintama!
I was watching and reading Nintama about 25 years ago!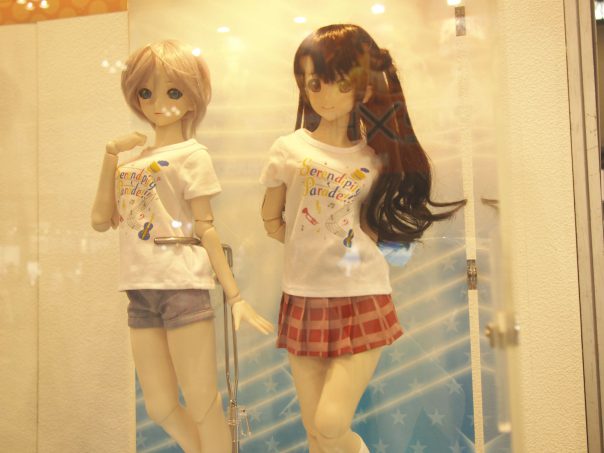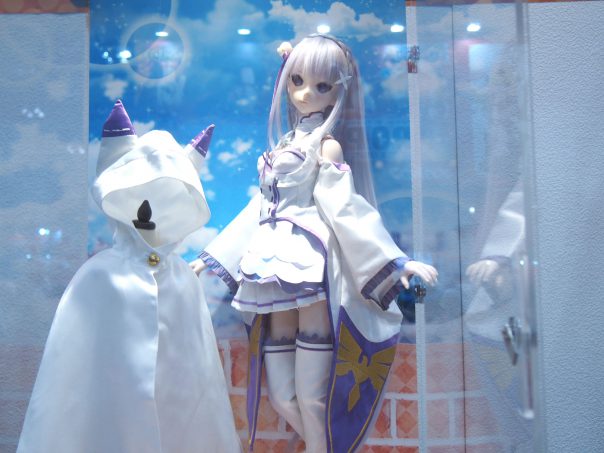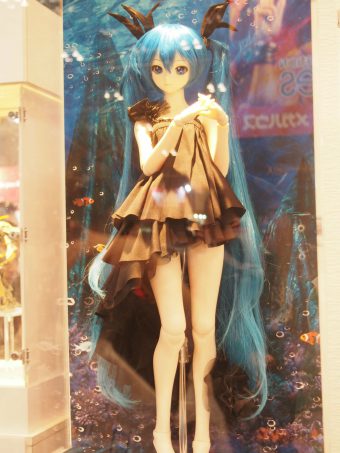 All the dolls were high quality!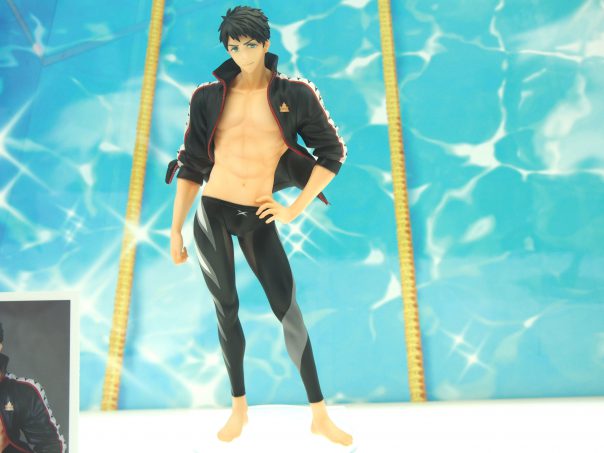 Sosuke Yamazaki from Free!
It is made by Alter.
Price or release date has not been set yet.
To Be Continued
As always, it became long that I'll show you latter half in next article.
Here is the second part!
Wonder Festival 2017 Summer The Second Part
Thanks for reading to the end!!