ARI'S FACTORY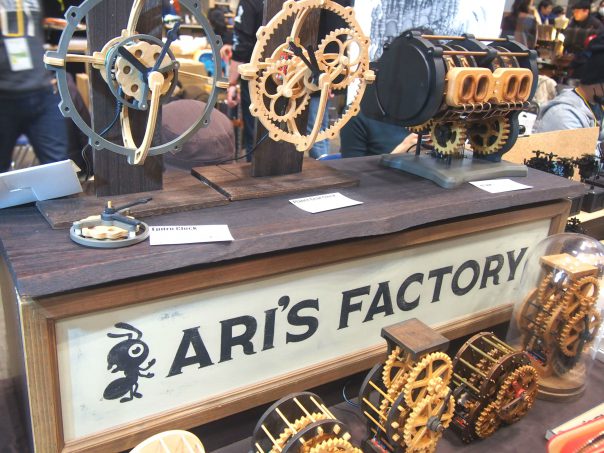 Interesting to see the works.
They are made of woods.
I'm interested in the mechanism of the works.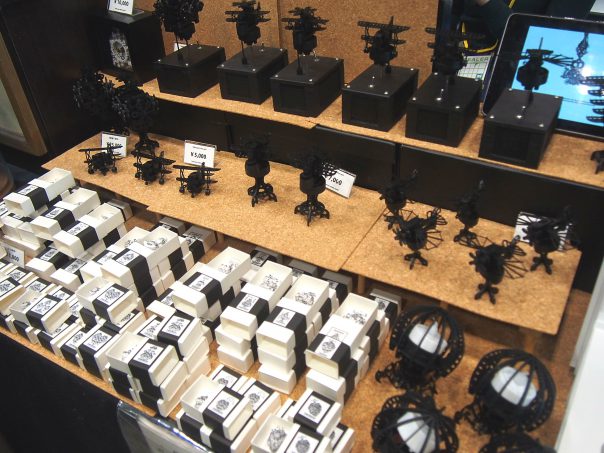 CRAFT FACTORY SHOVEL HEAD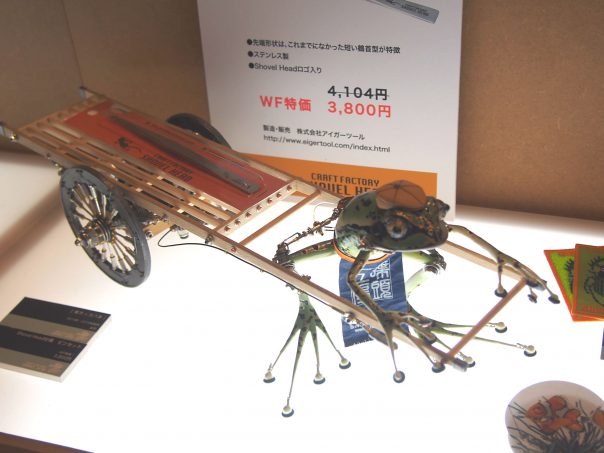 Every year I see the booth of this CRAFT FACTORY SHOVEL HEAD.
They are really well-made works!!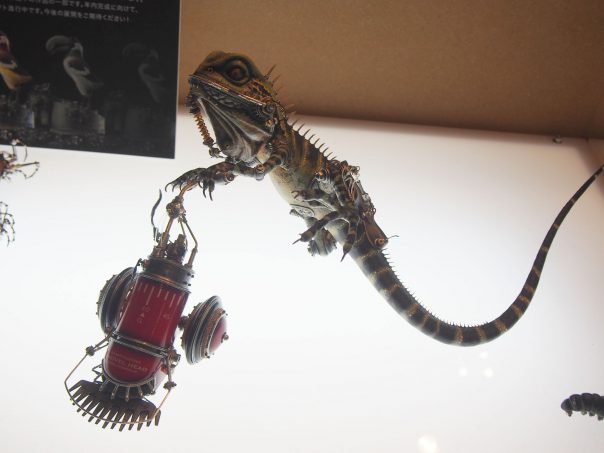 Plainswalker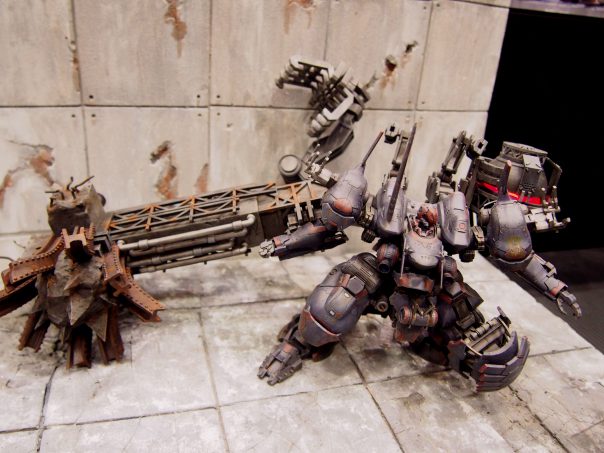 This is imposing figure!
Just great!!
TK's Hakoniwa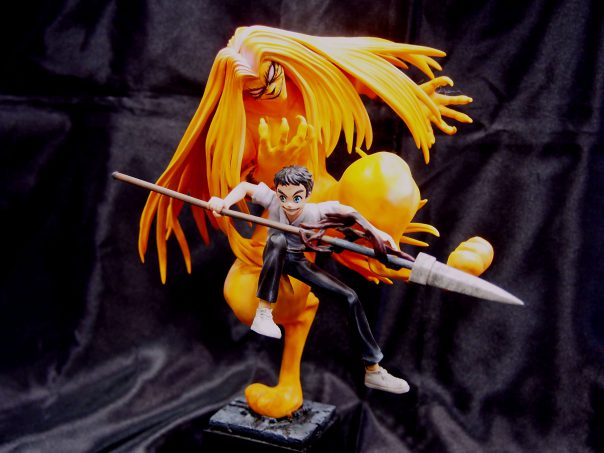 Oh, Ushio to Tora.
I was reading this Ushio to Tora about 25 years ago.
This is garage kit so you need to make up by yourself.
Carve Models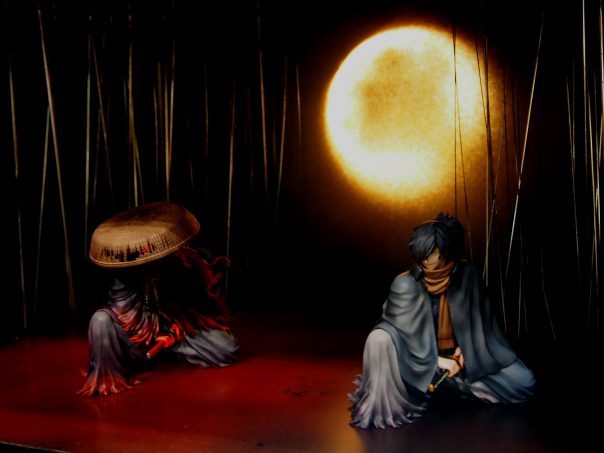 Sorry for out of focus but they are really cool figures!
Figures are from Fate/Grand Order.
This Samurai is Izou Okada.
Both versions are cool!
Here is Jeanne Alter Supper of Holy Night.
Not only the figure of Jeanne but the atmosphere of the bar is well made!
This is also great work!
This Carve Models looks like very popular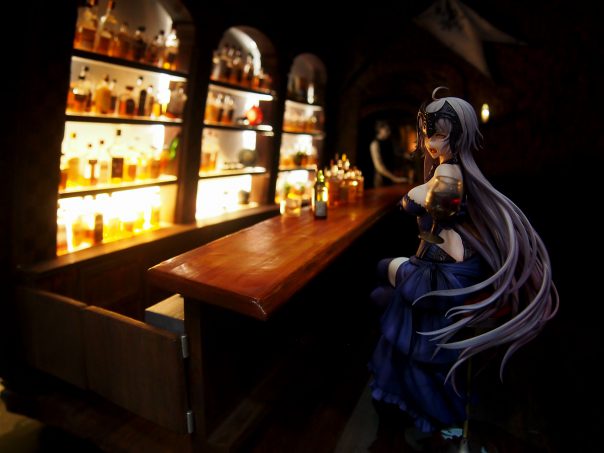 ahnitol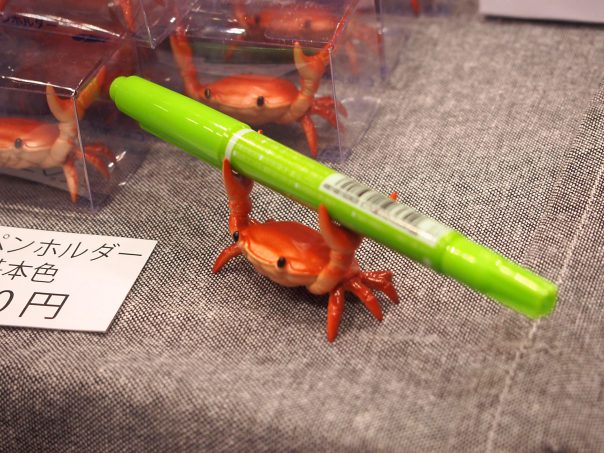 This ahnitol looked like very popular.
When I visited the booth, many people were buying this crab pen holder.
Color variations were red, blue, green and purple.
Miniature of Shrine with fox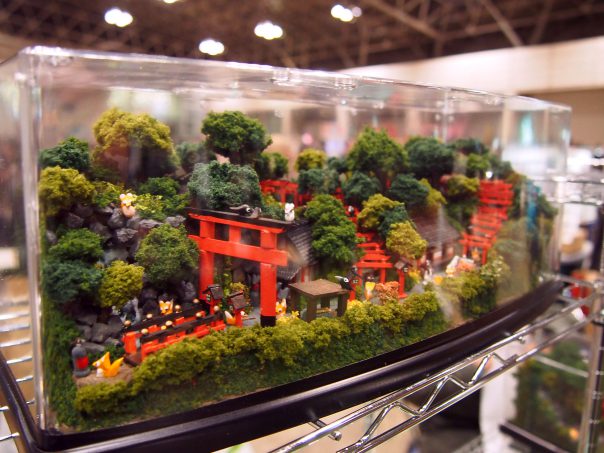 This was great work!
I could see foxes playing around in the display of shrine.
To the details, it had been paid attention.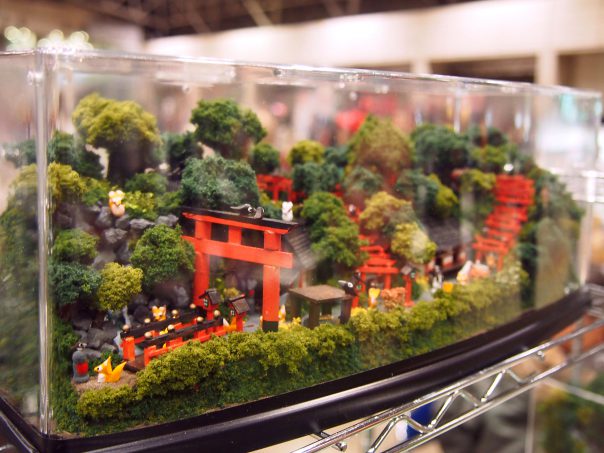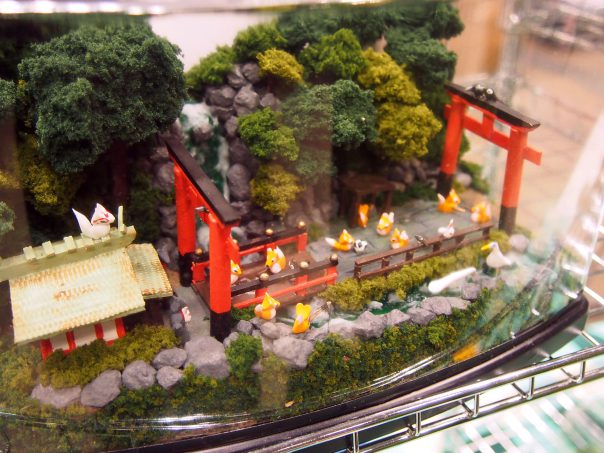 She said it took very long time to make it.
I really understand.
Very sadly, I forgot to check the name or take the business card.
Iroshita Factory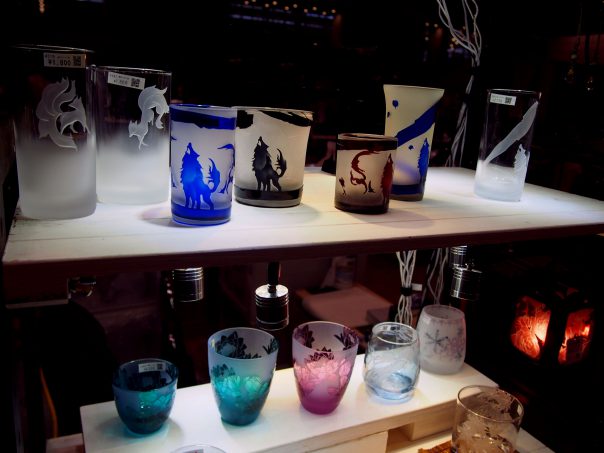 These cups of glasses are stained glass and sandblasting glass.
I like glasses made by sandblasting technique.
The design of wolves are cool!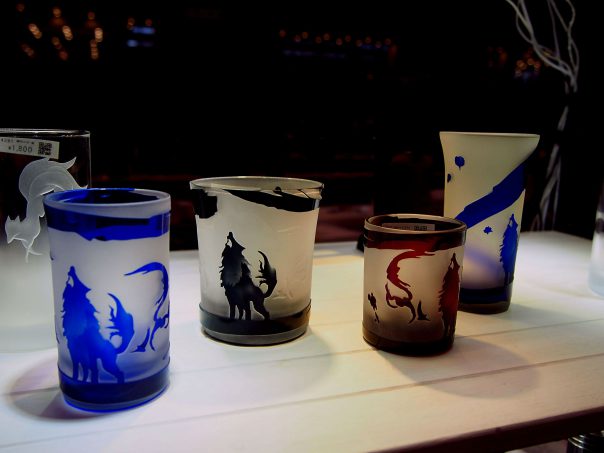 Guignol Modeling Workshop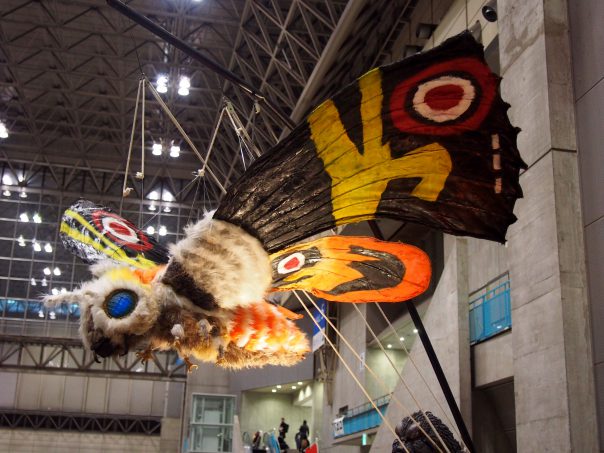 These figures were made by individual modeler.
Surprising work!
By wire action, Mothra and Godzilla move.
I wanted to watch it!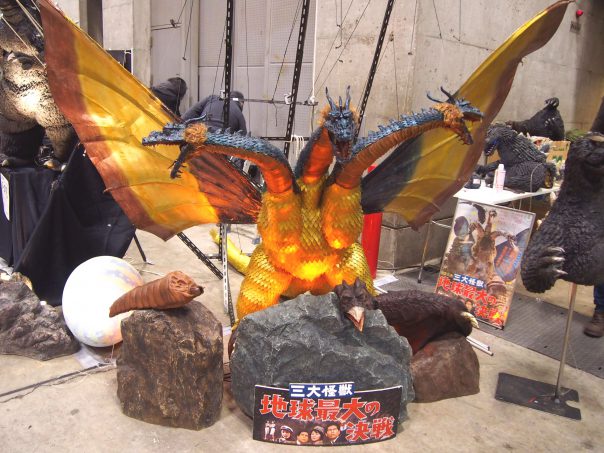 Here I separate the page into 2.
Check the next page 2 from down bellow!
Wonder Showcase
Wonder Showcase is the artist produce system focusing on model sculptors who have a passion!
Every year you can see state-of-the-art works of new model sculptors.
RUDOLF [Kou Inaba]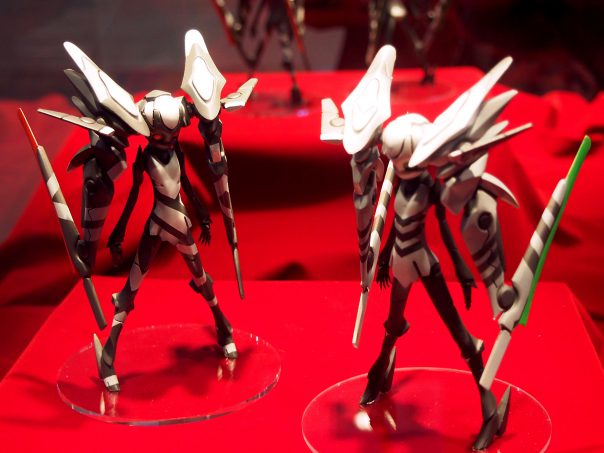 Model sculptor Kou Inaba is also in charge of Frame Arms of Kotobukiya as a mechanic designer.
Yes, already professional!
Certainly his technique as a mechanic designer reflected in this work RUDOLF.
Price : about $$99.7 (11000 yen)
MAMORU [Kouki Mizuno]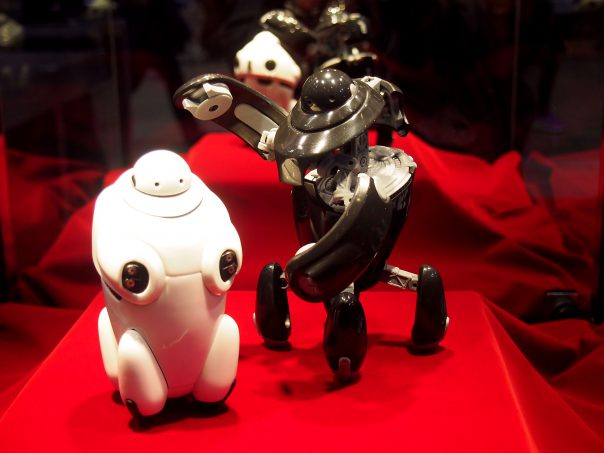 Model sculptor Kouki Mizuno had been influenced by eminent product designers in the world.
And that led to this work MAMORU.
It is a security robot to fight against robot in the future.
Price : about $163 (18000 yen)
Lavinia Whateley [Inorisama]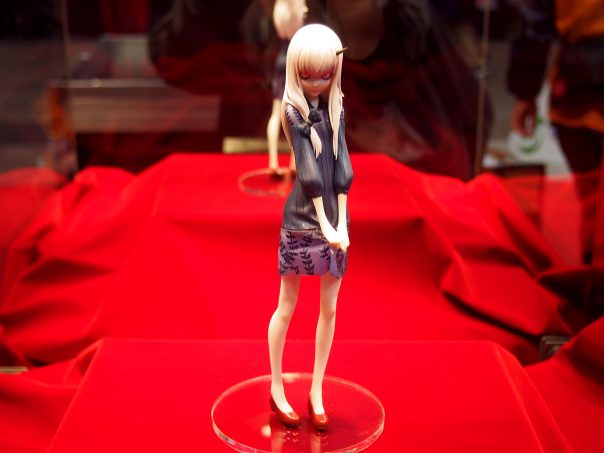 The model sculptor Inorisama seems to have been already popular among some people.
And made it this time and came appear in this Wonder Showcase.
This semi-real work said to have been required a certain skill as slightest mistake leads to just a scary work.
Lavinia Whateley must be a character from Fate/Grand Order.
Price : about $118 (13000 yen)
Wonder Chan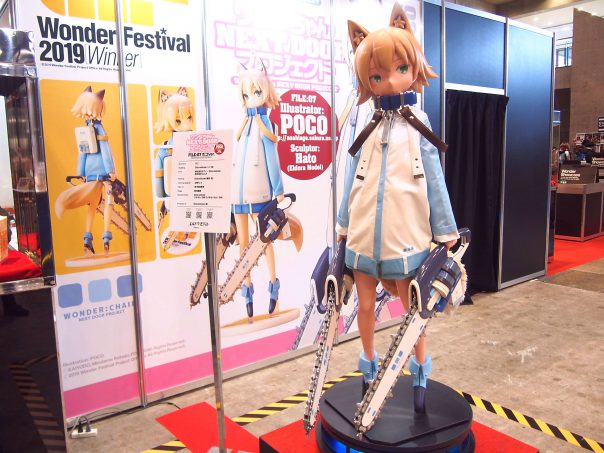 Every year new Wonder Chan appears.
If you buy ticket book of Wonder Festival, you can read the process of how this Wonder Chan is created.
Communication between the staff and the illustrator is always interesting and make me understand the effort they put into.
I also liked the first sketch of Kimono style holding traditional umbrella.
To think of it, it really changed as Wonder Chan now holds chain saws instead of umbrella.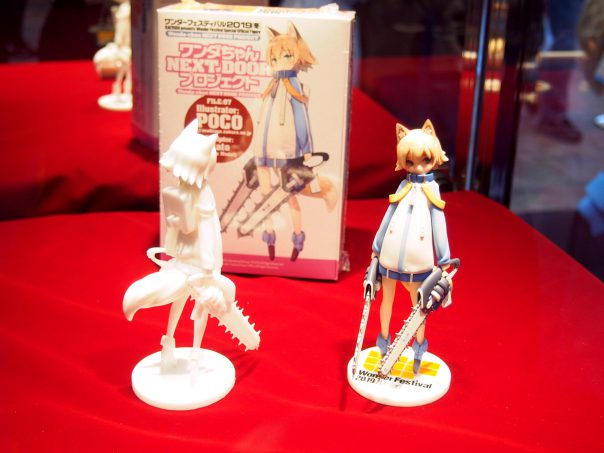 Summary
I always check mainly main hall but works of individuals or small-sized companies are also great.
What I took up here is just a part and there is one more big hall like this although I could not have time to visit this time.
Winter and Summer is the time of Wonder Festival.
I definitely recommend you to visit if you are a big fan of anime and figure.
Next year 2020 will have been so crowded as Tokyo Olympic finally starts.
But if you come Japan to see Tokyo Olympic in Summer, you might be able to also visit Wonder Festival as it will also be held around that time!
Wonder Festival 2019 Winter
When : 10 February 2019
Where : 2-1, Nakase, Mihama-ku, Chiba-city, Chiba 261-8550
Venue : Makuhari Messe
Ticket Price : 2500 yen (About $22)
Website : http://wf.kaiyodo.net/