Life Size Gundam Unicorn finally unveiled publicly on 24 September 2017!
It was really cool, especially at night time in the show!
Details of Life Size Unicorn Gundam
Here are the gimmick and status of life size Unicorn Gundam
Lightning
About 50 points of the body emit lights
Movable Points
Opening and closing of the blade antenna, Changing of the face, opening of shoulders, waist and knee
Height
19.7 meters
Weight
49 t
Report of Day Time
Last time I came visit here Odaiba was to watch last scene of Life-Size Gundam.
It was March 5 2017.
Before Unicorn Gundam, Normal Gundam had been there.
If you are interested in, I wrote about it and took last show of Gundam here.
Visited Life-Size Gundam in Odaiba before Taken Down
So it was about 6 month ago.
Instead of normal Gundam, Gundam Unicorn came back here!
And now I can see it ahead of me!!
Cool!!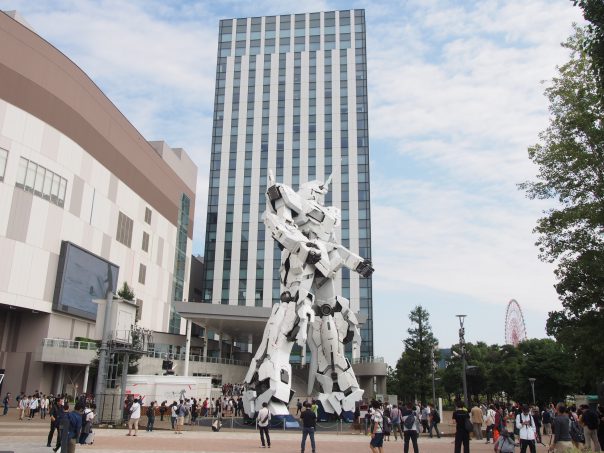 Normal Unicorn Mode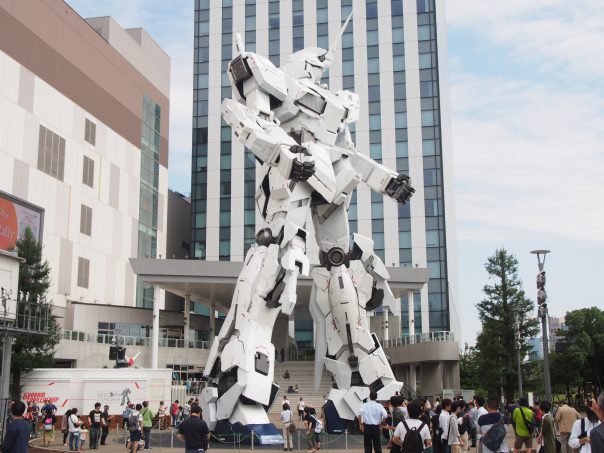 Looks like this is normal Unicorn mode.
It can change into destroy mode.
In anime, only at a certain situation, it can change into destroy mode.
It increases performance and mobility dramatically but the time is limited only to 5 minutes because of the high stress, fatigue destroy mode gives to the pilot
Another angle.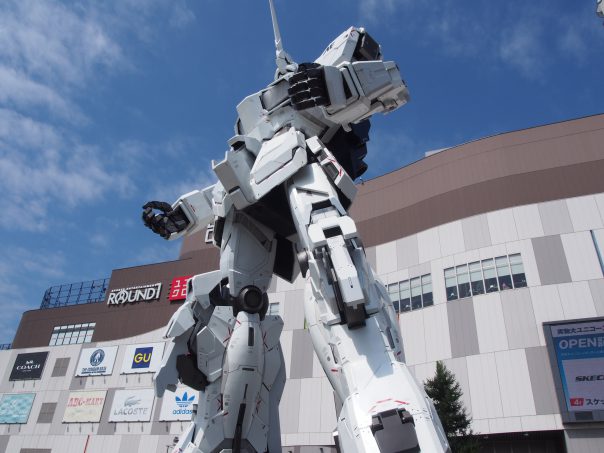 From the side!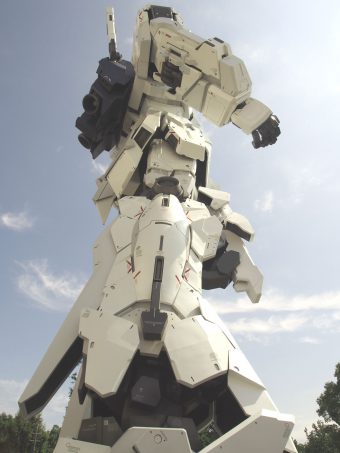 From the back!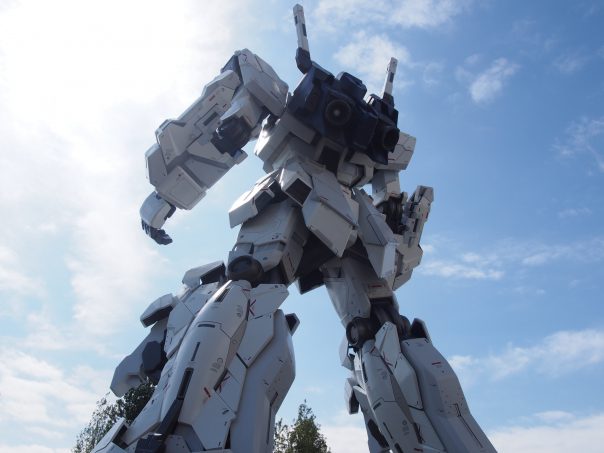 Booster!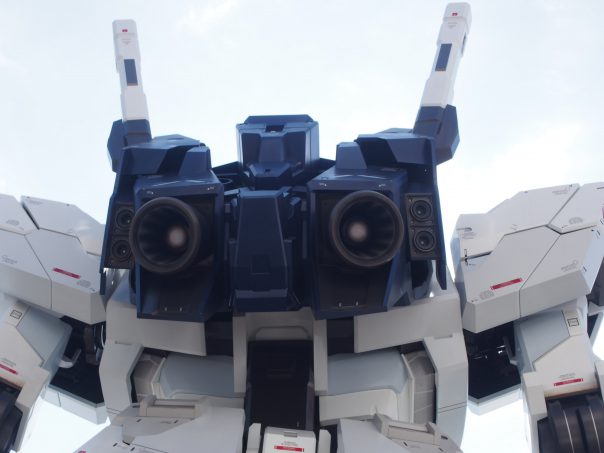 Foot!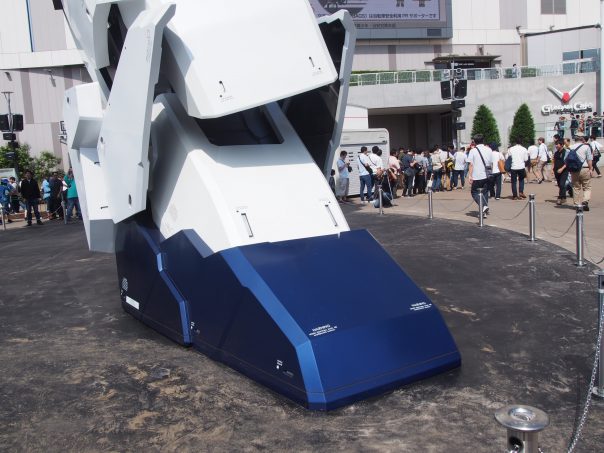 Leg!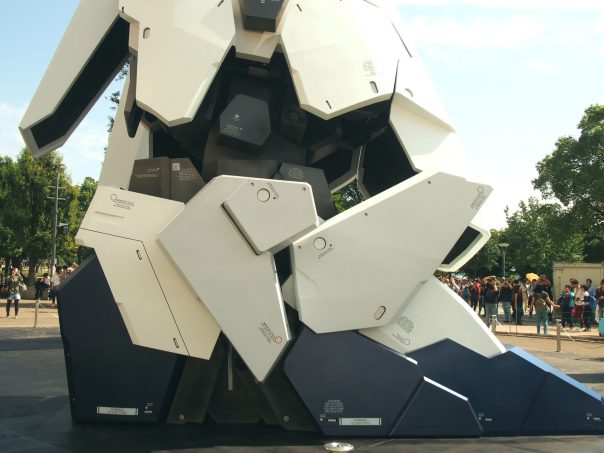 Arm!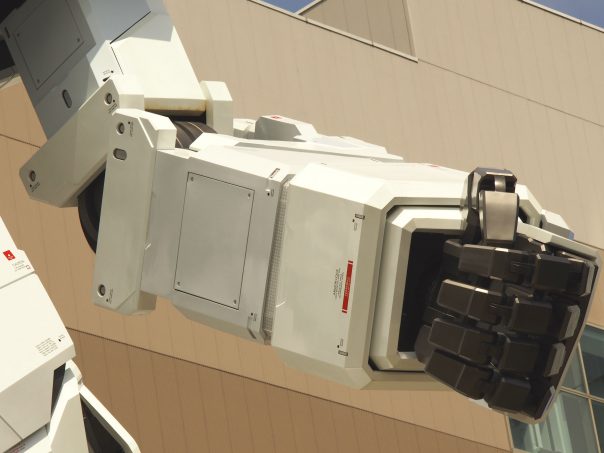 Shoulder!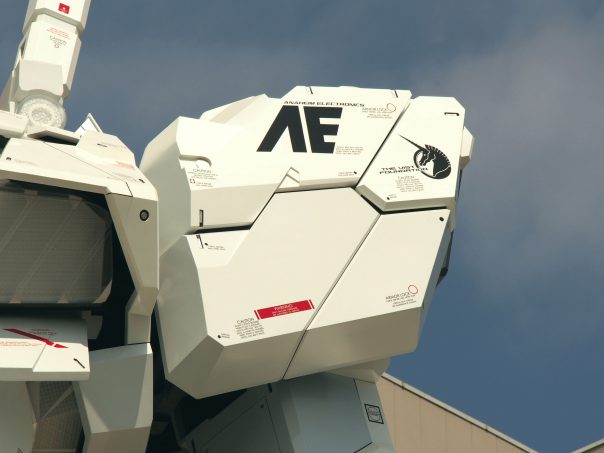 Upper boddy!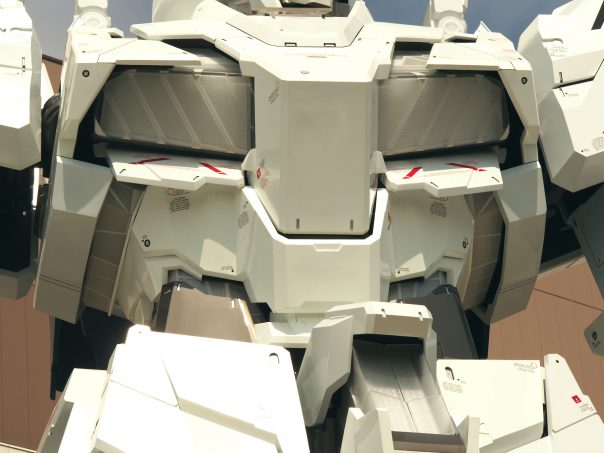 Face!
Upper Body of Unicorn Gundam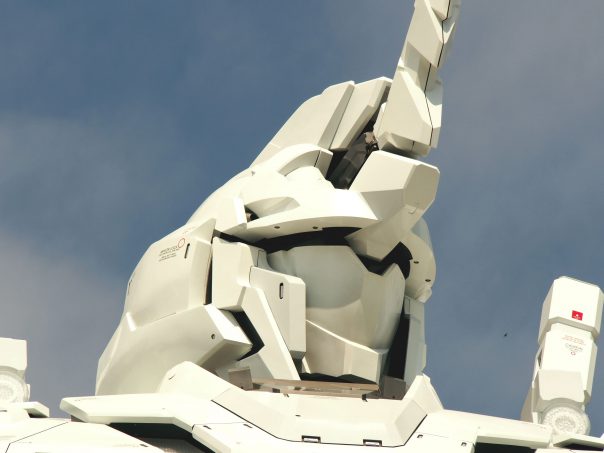 From the front!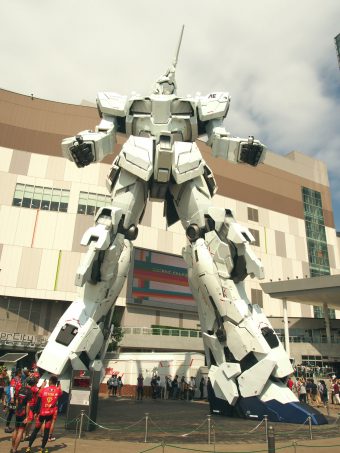 Destroy Mode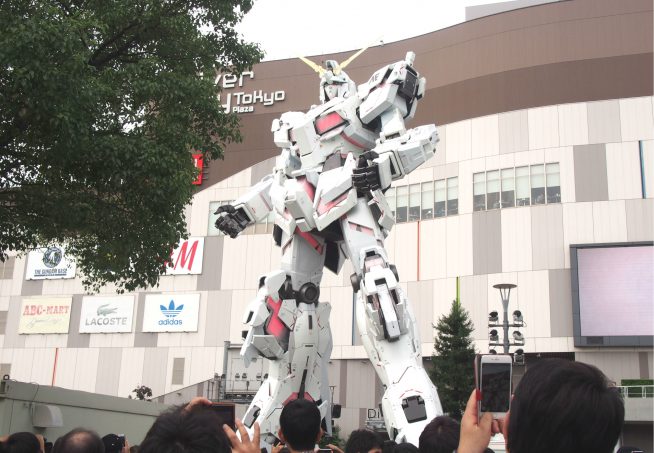 There was a Day Show and it changed into destroy mode.
Another angle!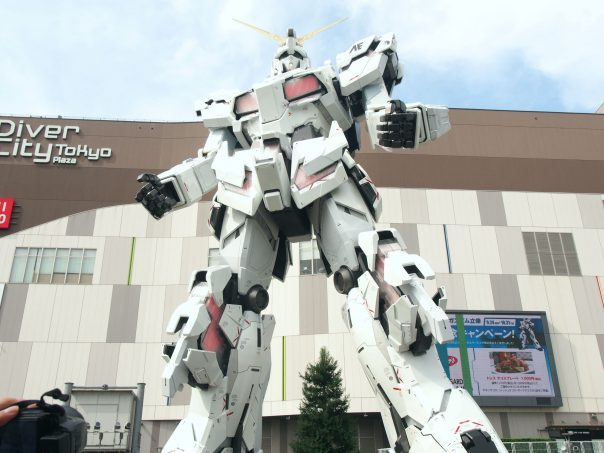 From the back!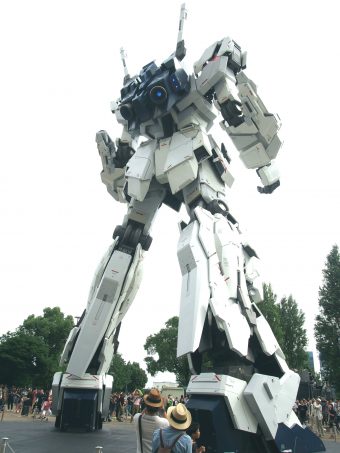 Booster!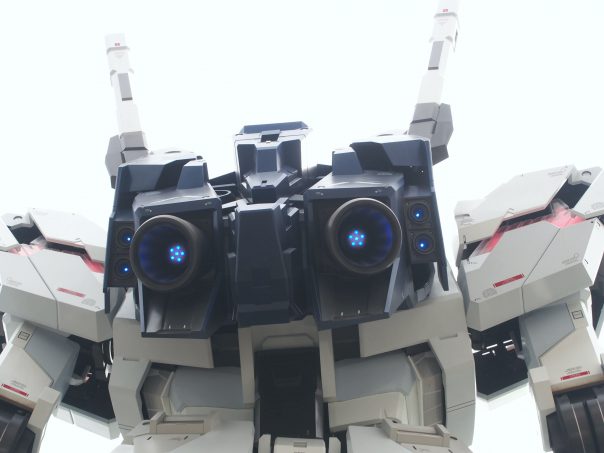 Leg!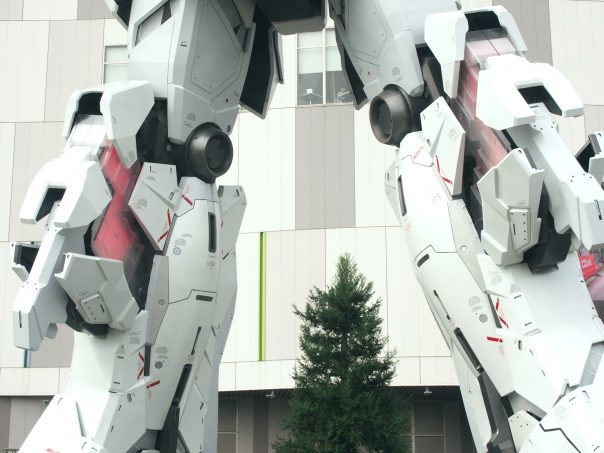 Foot!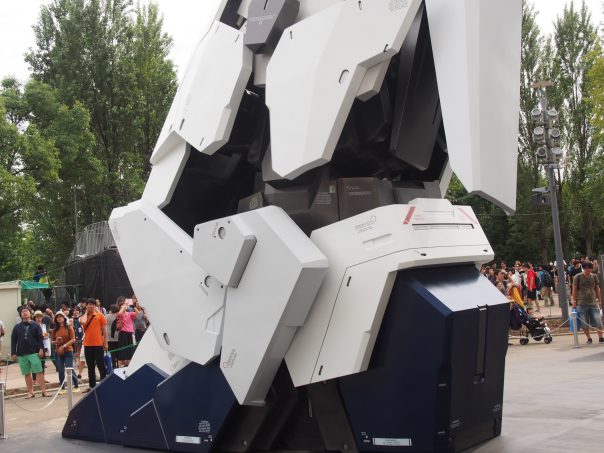 Arm!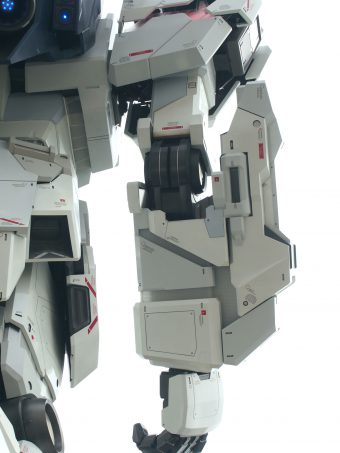 Upper Body!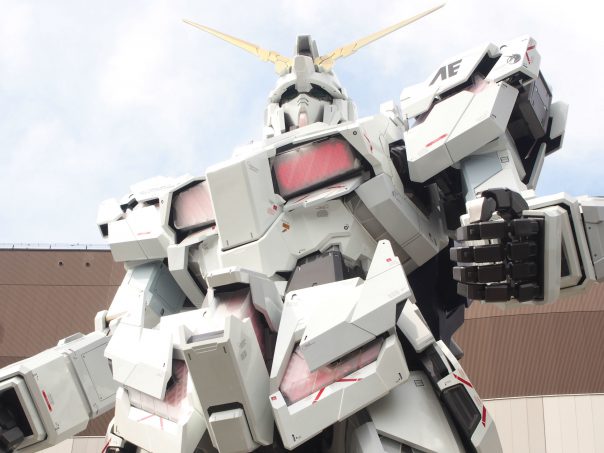 From the front!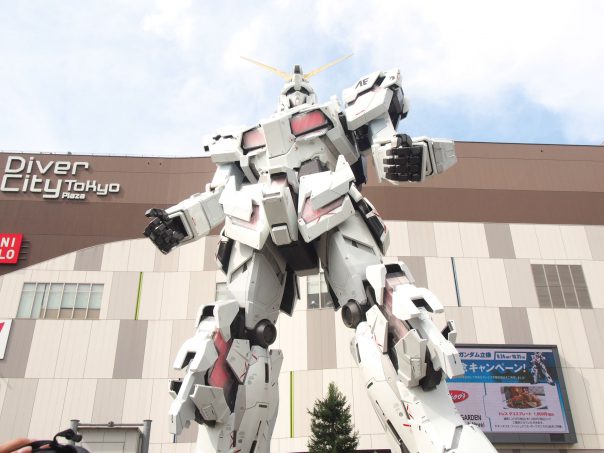 This is photo deck.
Here you can take a picture with Unicorn Gundam right behind you.
There was a line of people.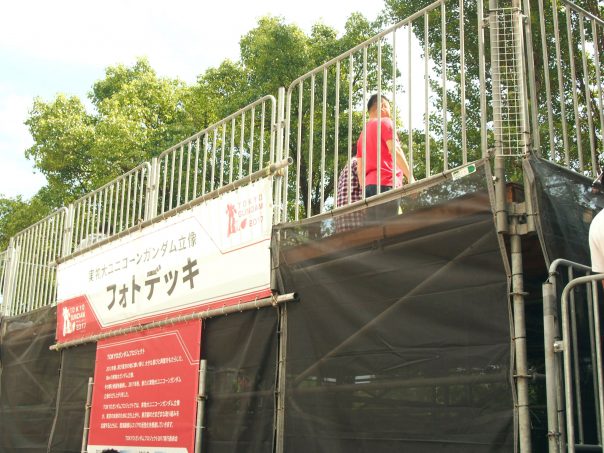 Gundam Trailer Shop and Gundam Cafe Odaiba
There is a Gundam Trailer Shop right next to Unicorn Gundam where you can buy limited goods of Gundam.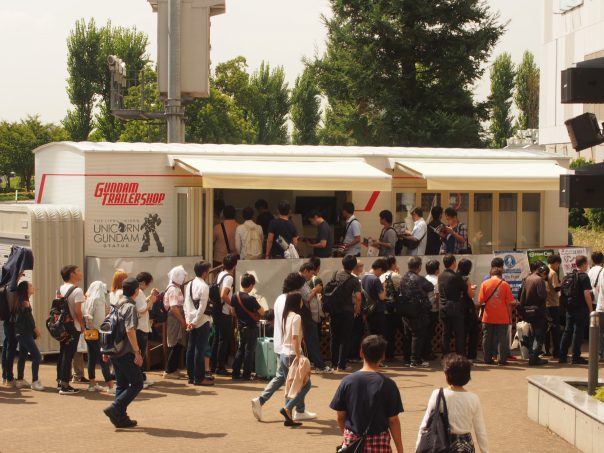 I could also find Gundam Cafe nearby.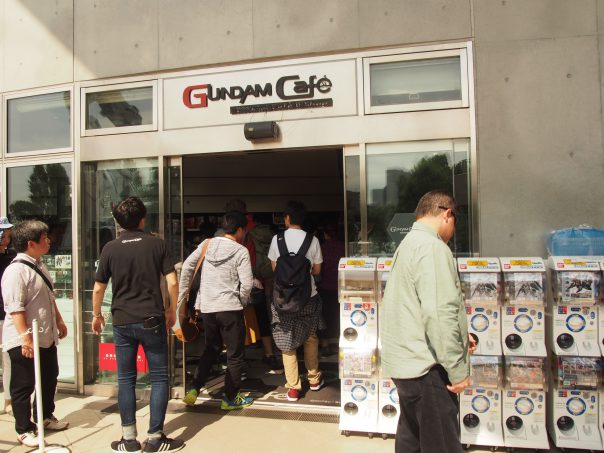 So I lined up and went inside.
Limited Mug cup of Unicorn Gundam.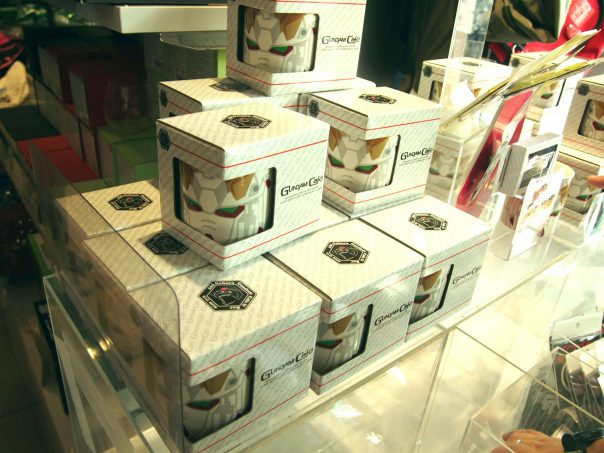 Plastic model as well!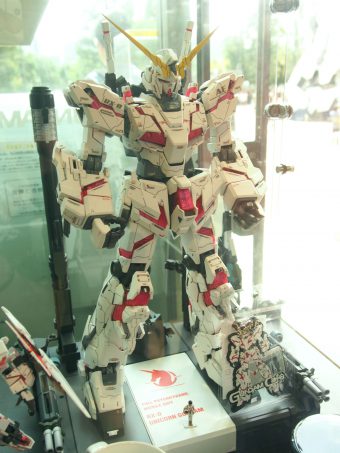 Zaku Tofu!
I should have bought it.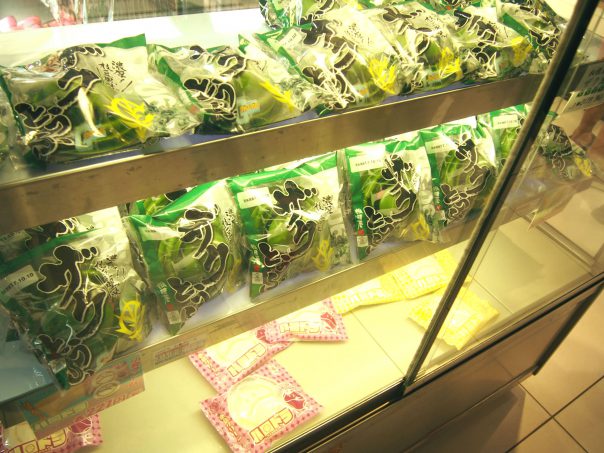 Sweets of Haro!
Looks good!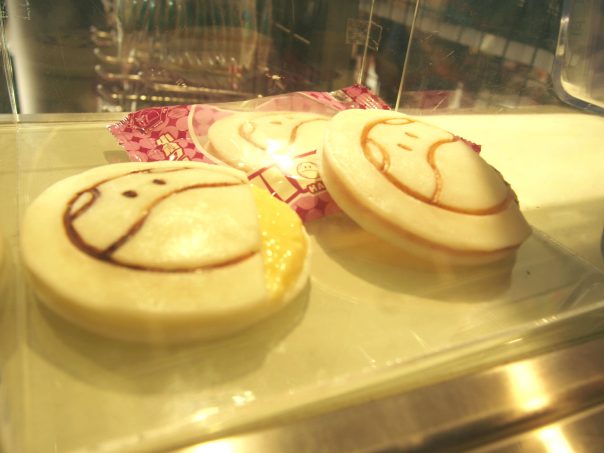 Curry of Acguy and Char's Zaku!
Char's Zaku looks spicy!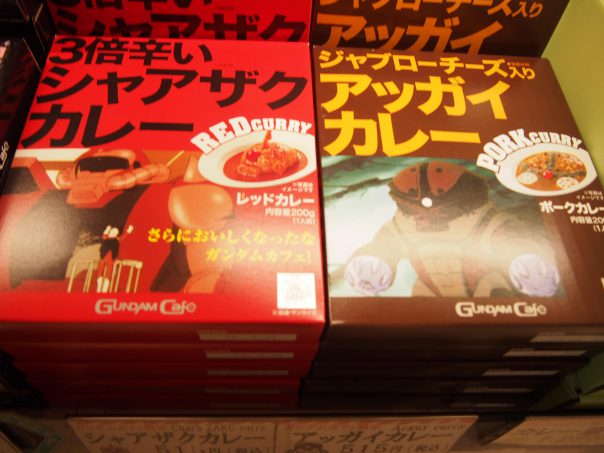 In front of the shop, I could find Gashapon of ZAKU HEAD!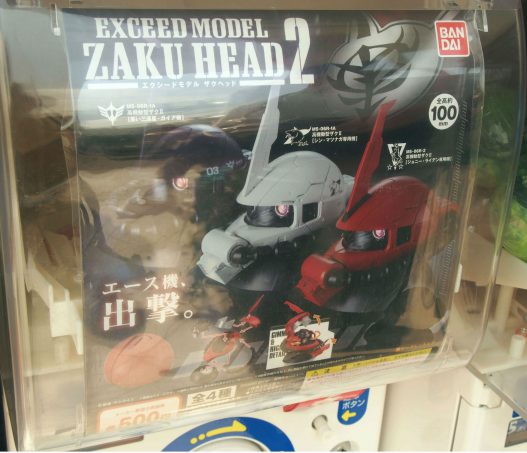 I was going to buy but sadly no Gashapon left inside. T T
Still inside Building of Diver City I could find it!
And I bought!
Then made it after coming back home!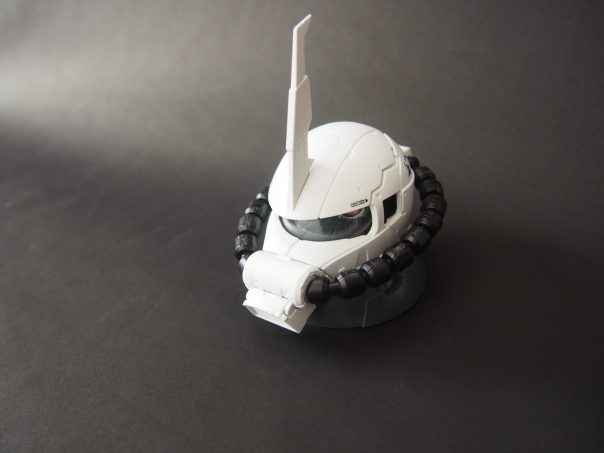 Report of Night Time
Actually Night Time is the main of Unicorn Gundam!
As it is beautiful illuminated with various colors of lights with theme music of Unicorn Gundam.
You can also listen to the Seiyu's voice of Unicorn Gundam at the show.
Destroy Mode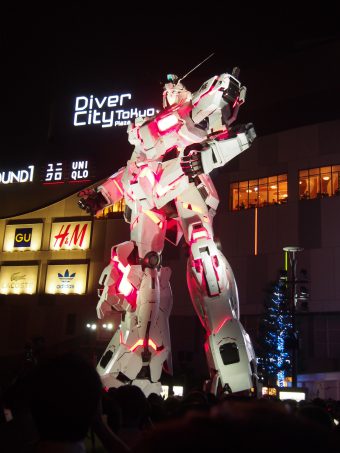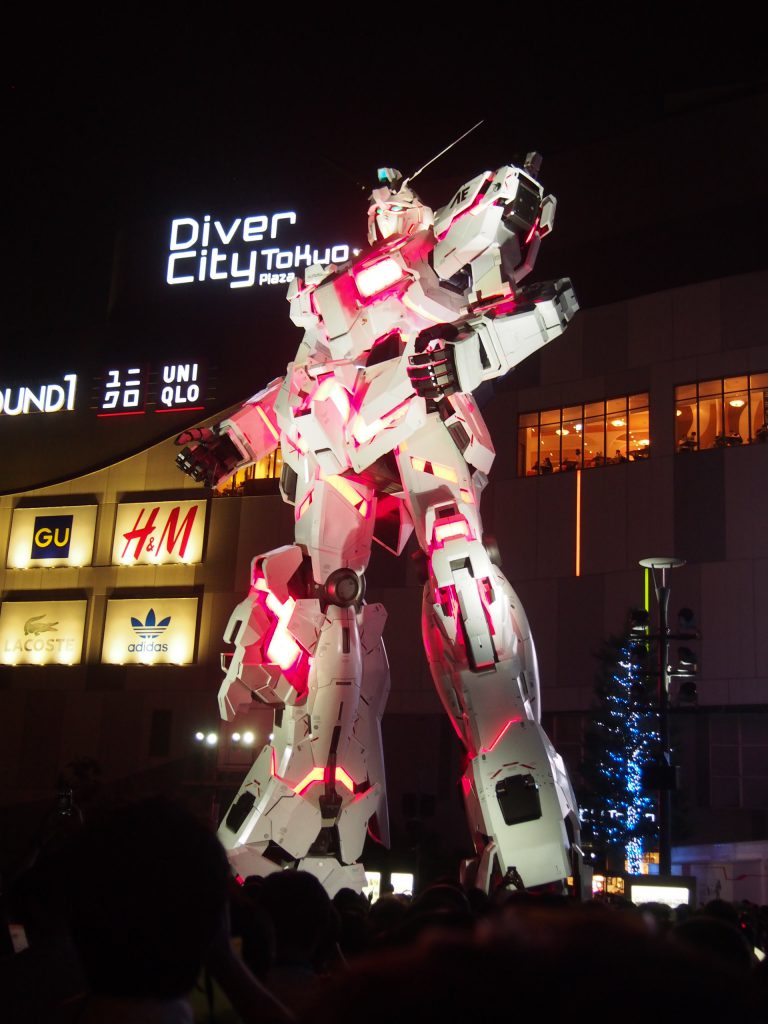 There was a Night Show and it changed into destroy mode.
Another angle.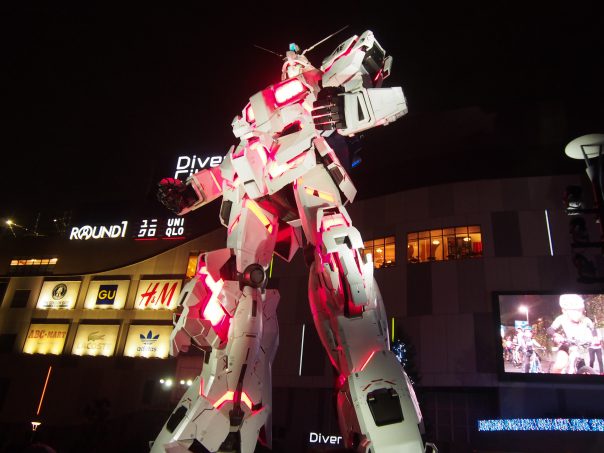 From the back!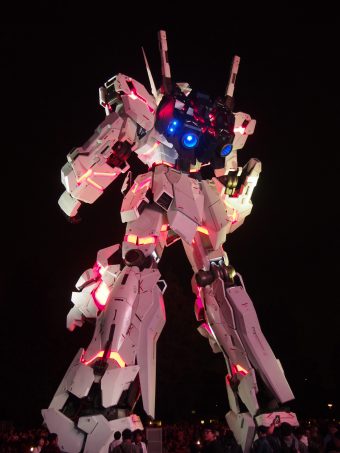 Booster!
Leg!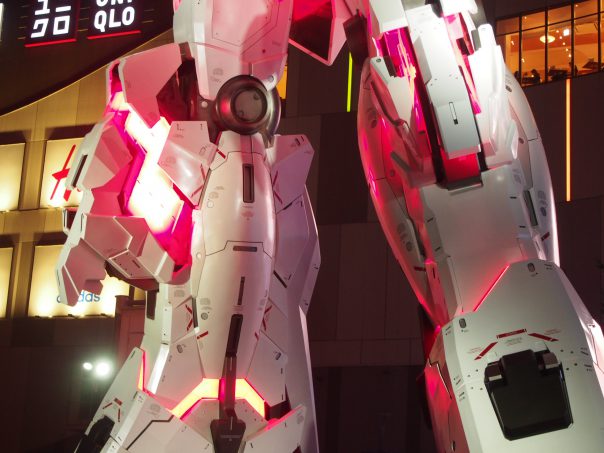 Foot!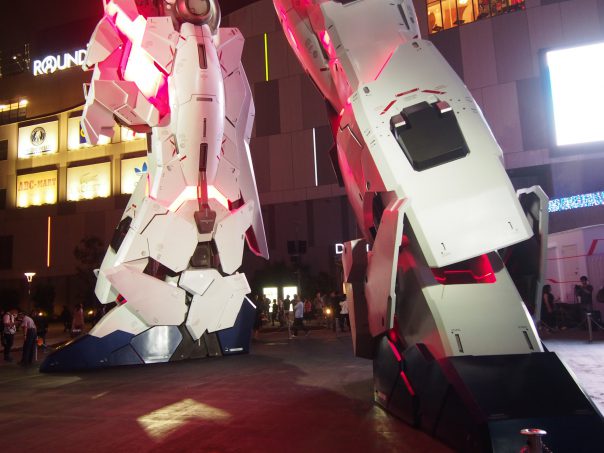 Upper Body!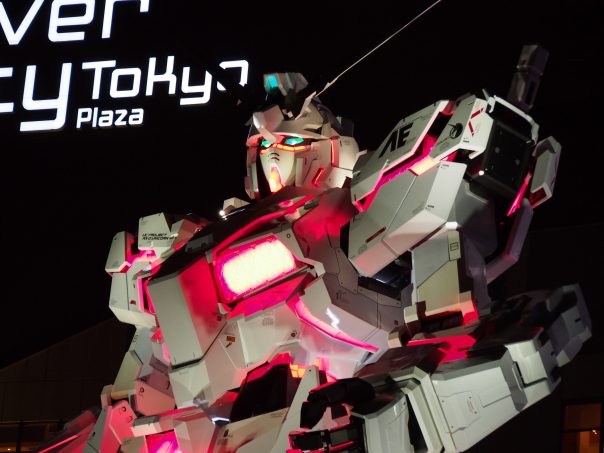 From the front!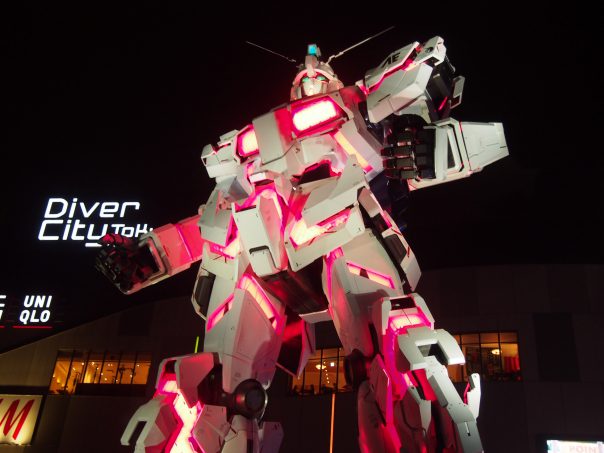 Summmary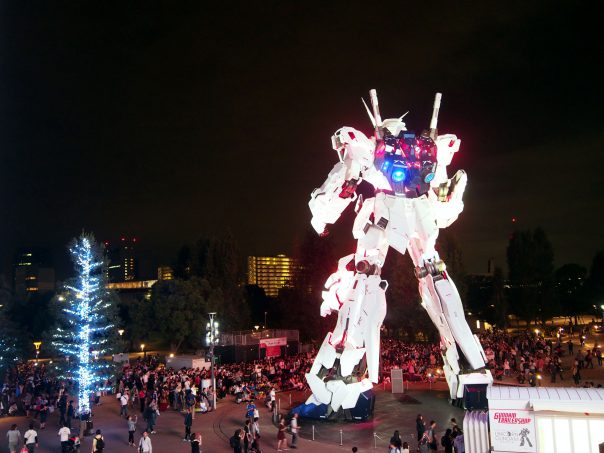 It looked like there was a special show the day before, that is, 23 September.
People concerned this project were invited there.
Tielle, singer who sing a theme song of Unicorn Gundam RE:0096 made a performance there.
Seiyu Koki Uchiyama who played the role of Banagher Linkis in Unicorn Gundam also came and with his calling of "Unicorn!!" Unicorn Gundam changed into destroy mode at the show.
Miyagawa Yasuo, who is the general producer of this project told this Unicorn Gundam is not just for statue but there will be another new project next spring.
I'm looking forward to next spring!!
Gundam Front Tokyo
(The place Unicorn Gundam stands in front of Gundam Front Tokyo)
Address : Diver City Tokyo Plaza 7F, 1-1-10 Aomi, Koto-ku, Tokyo 135-0064
Website : http://gundamfront-tokyo.com/jp/