MIRAI CO-OP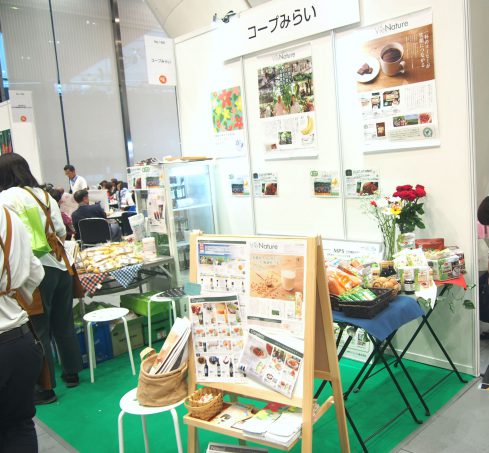 CO-OP Mirai work on environmental issue actively.
For sustainable and recyclable society, they deal with organic foods and items actively.
And I was just stopping by the booth, they gave me an organic banana!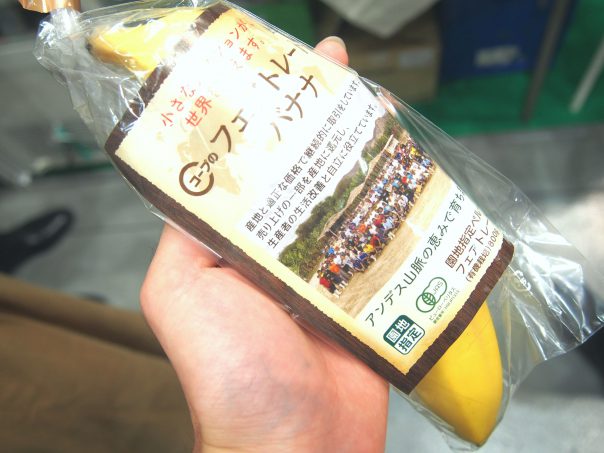 It usually costs over 100 yen (over $1) if you buy organic banana here in Japan.
Thank you very much!
TOHTO CO-OP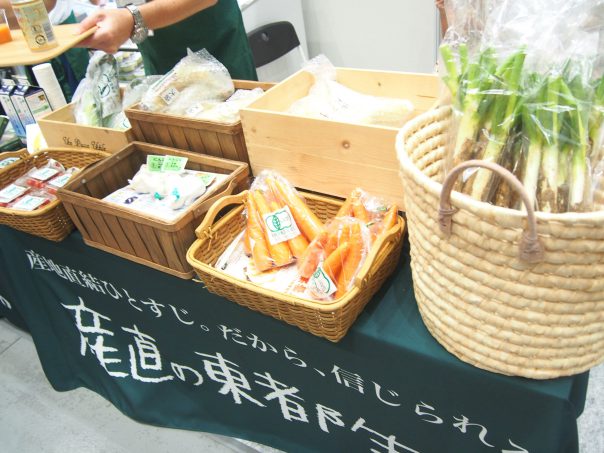 TOHTO CO-OP also work on the issue of global environment actively like MIRAI CO-OP.
It looks like they are the one that deal with more organic vegetables than any other CO-OP in Japan.
They focus on direct selling from producing area, reuse and recycle.
My friend's baby was enjoying pudding here.
Looks like my fried filled out a questionnaire.
This TOHTO CO-OP is only in Tokyo.
So "Limited only in Tokyo" for its delivery.
Oisix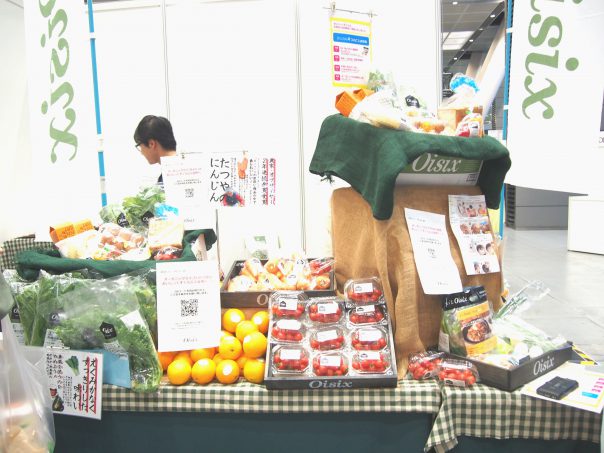 Oisix is a popular organic online supermarket.
My image of Oisix is they have gained momentum.
My image of Oisix was a venture company.
In fact, they started their business in 2000 but since then they have grown so fast until now.
They merged with other famous organic delivery company "Daichi wo Mamoru Kai" last year 2017 to became "Oisix La Daichi".
Not only internet but also real shops they have and actively working now.
SHARE THE LOVE for JAPAN (Vegetable Market)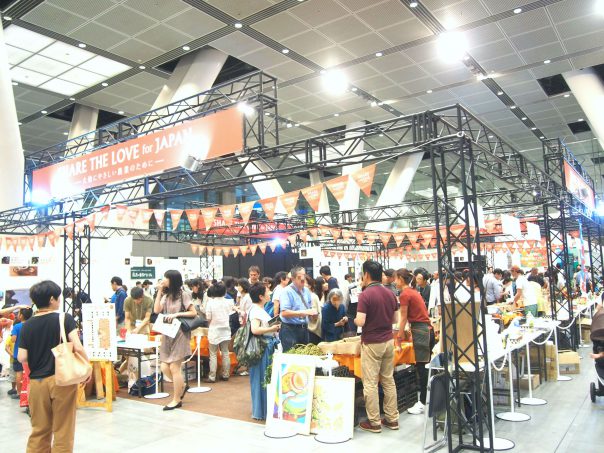 I could see a place like a small marché in which local farmers gathering.
Many fresh vegetables!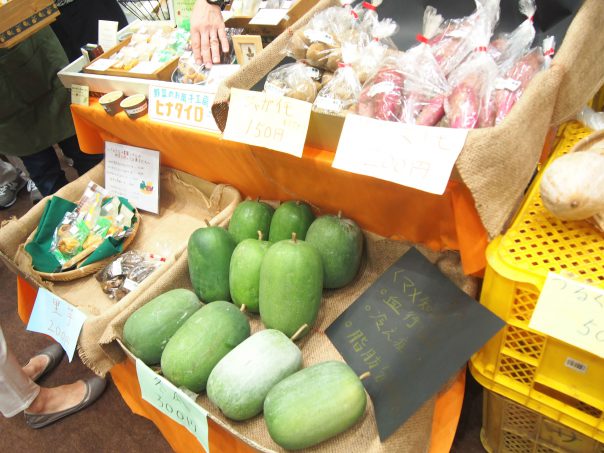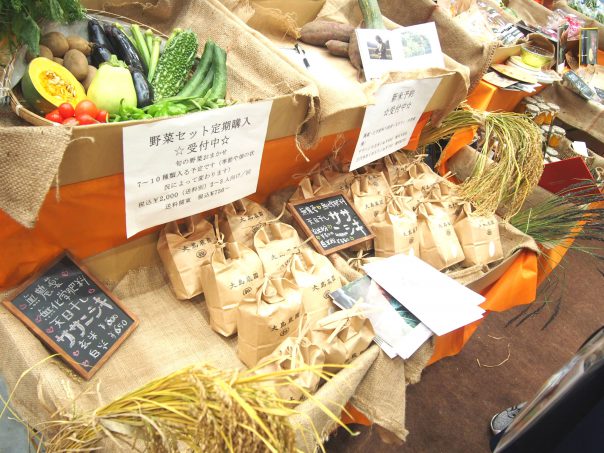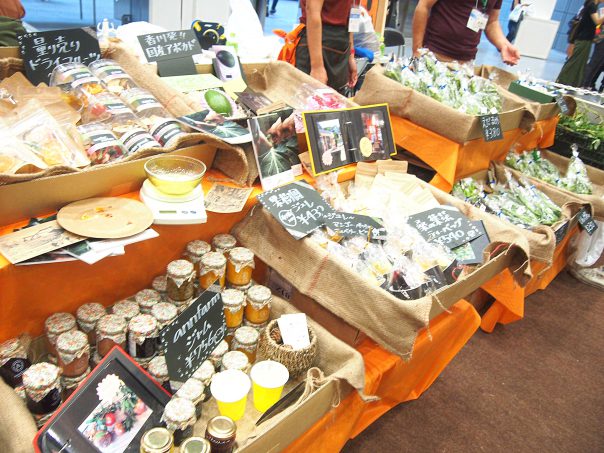 I bought native beans and soybean tempe.
"Vegetable garden travel with vegetable" had been selling these.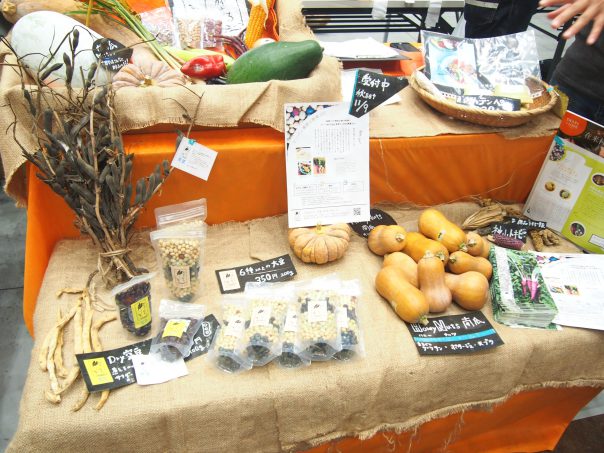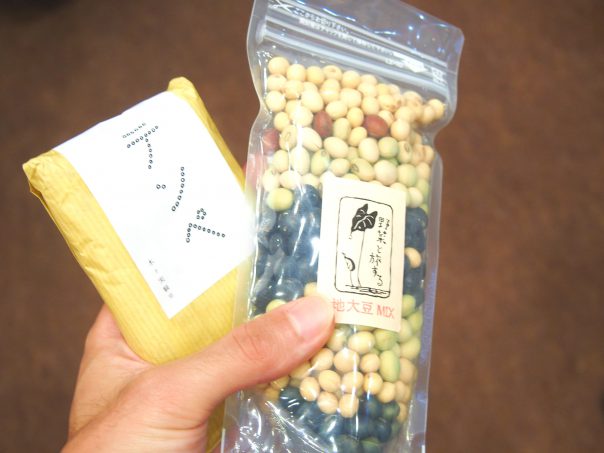 It is very rare to see native species of beans here in Japan.
The farmer also told me how to cook the beans.
She told me to cook them with rice after dry-frying the beans for about 10 minutes is recommended.
So I cooked the beans with rice as she told me after went back home.
It was really good taste!
The beans became soft, big and a bit sweet taste!
Soybean tempe has also grown popular over the decade here in Japan.
I also tried several times and I felt like the taste was a bit similar to Japanese traditional food Natto.
Yes, Natto is also made of beans, I understand.
I bought tempe as well as I was curious about it.
Association of Radix.
Association of Radix. featured Animal Welfare widely.
It is all about we also should think about meat to become our food such as pig, cow, cock, etc.
I'm semi-vegan and the main reason I became semi-vegan was this point.
There are cases they are raised in terrible situations.
Some workers even hit or kick pig aimlessly and it is as if like they just hit and kick to get rid of their own stresses.
They also keep hitting and kicking mother pigs until they leave their baby pigs.
These are real things and we can not know the real when we eat meat.
It's a faceless meat of we can not know how they are treated or killed.
Animal Welfare is something to have the target of raising animals under lesser stress atmosphere and making them live as much free as possible even if we kill them for meat in the end.
"Release stress or pain from all the animals to make them live happily"
This is the spirit of Animal welfare.
NESCAFE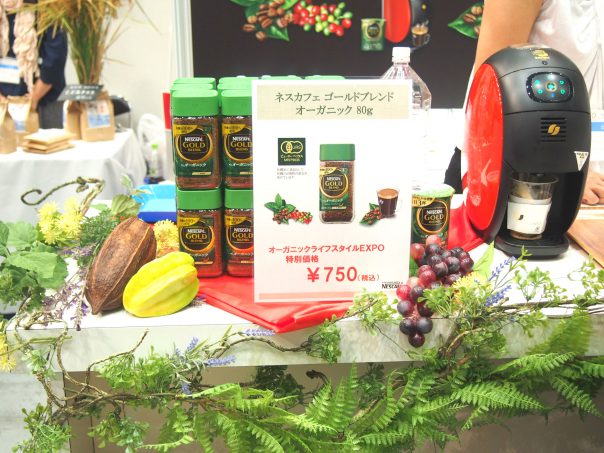 I think there is no need to explain about NESCAFE.
Yes, I think I myself saw the organic coffee of NESCAFE at a supermarket.
They use JAS-certified organic coffee beans.
Original technique is used to make this organic coffee of NESCAFE.
I also tried out the coffee.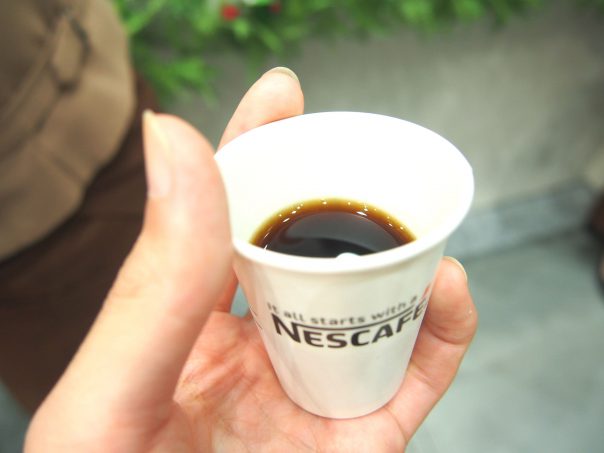 It tastes really good!
Organic coffee of NESCAFE Gold Bled, recommended!
Nanahako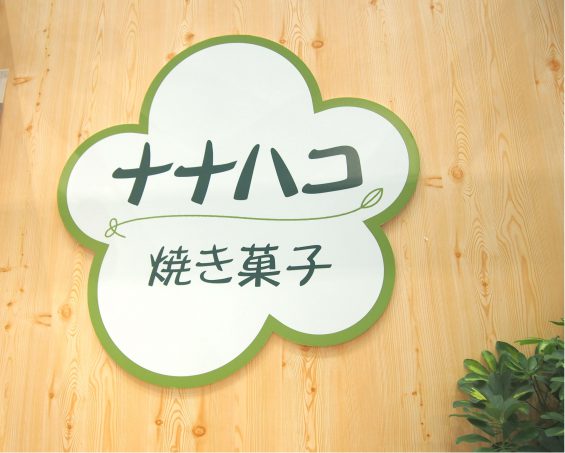 I especially want to recommend the sweets of Nanahako for vegan or vegetarian people.
They do not use any dairy products or eggs for their sweets.
They use a special cream which is made less than 47 degrees (Celsius).
Organic soybeans, rice flour and beet sugar are used.
What a elaborate dish!!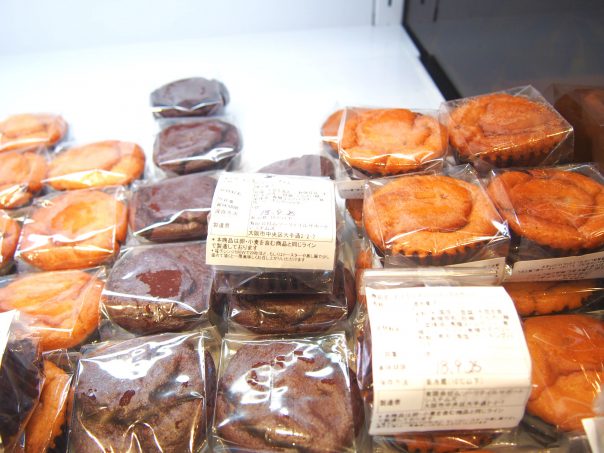 I bought Muffin made of rice flour and Tofu!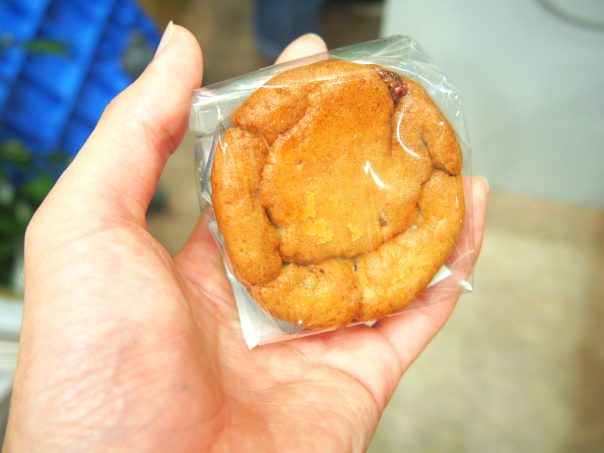 Looks great!
I tried and the taste was very good!
Moist and mild taste!
I bought plain flavor this time but there were also other various flavors such as chocolate, Matcha, pumpkin, etc.
You can buy their sweets at a supermarket called Musubi Garden in Tokyo.
Sakurashinmachi, Toritsu University and Oote Street are the places.
I'm gonna visit!
Alishan Cafe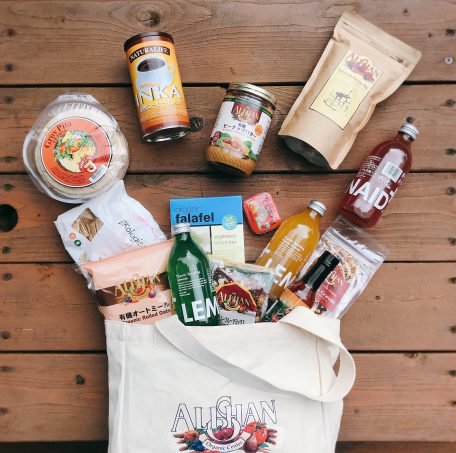 Source : Alishan Cafe
I forgot to take a picture of Alishan Cafe.
So I quote the picture from official website.
This is organic vegetarian cafe in Saitama Prefecture.
I had been working here more than 10 years ago.
It was really good place to work.
Nature, people, foods, everything was great!
They also import organic foods and I often see the items of Aishan Cafe when I visit organic supermarket.
The cafe located in Hannou City in Saitama Prefecture.
I recommend you to visit if you want to enjoy great organic foods and nature near Tokyo.
Mine Organic Soy Milk Gelato (MUSO co., ltd.)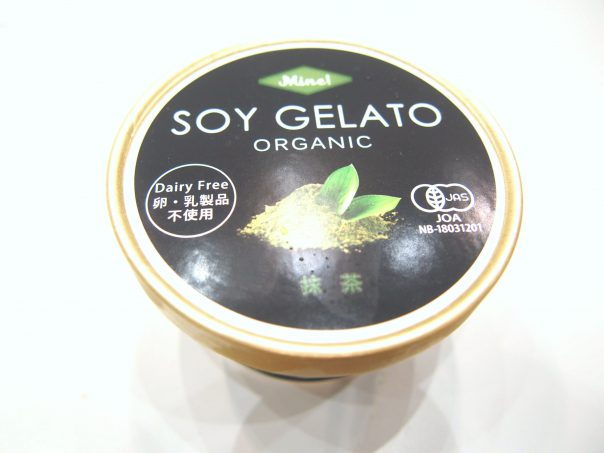 Last one is Mine Organic soy milk gelato.
MUSO co., ltd. make and sell the gelato.
Free sugar and egg.
So 100% vegan gelato.
There are 4 flavors made based on organic soy milk.
This time I tried Matcha flavor!
Itadakimasu!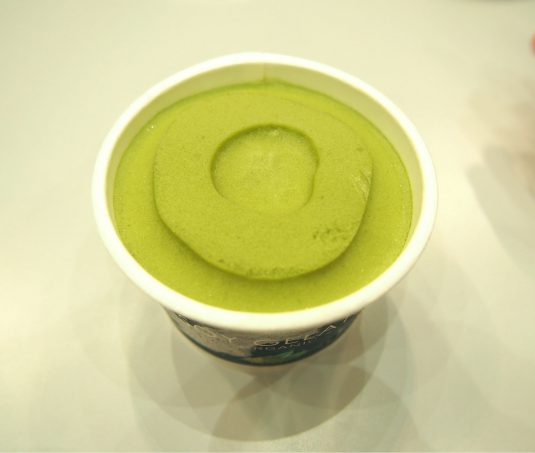 Yes, certainly taste of soy milk.
Lightly sweetened, taste good!!
Organic soy milk, sugar, Match, dextrin, safflower oil are the ingredients.
I've never heard of organic dextrin.
My image of dextrin is one of the food additives.
But they say this organic dextrin is made from organic cassava without using chemical methods.
Quality vegan gelato!!
FROZEN LAB. (MashUp co., ltd.)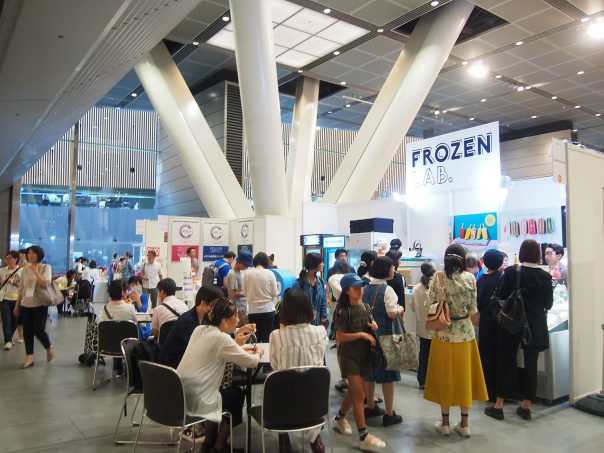 I also wanted to visit this ROZEN LAB.
Instagenic colorful popsicle.
But of course no artificial food coloring used.
All natural colors from vegetables and fruits.
Famous as "No meliting popsicle" (Technically speaking, hard to melt popsicle).
Popsicle but not melt?
I was like "?" but I understood after checking the ingredients!
It is a popsicle made based on "Kanten" and "Hon Kuzu Powder".
Kanten is agar agar powder and Hon Kuzu Powder is made of perennial vine plant.
As the popsicle made from Kanten and Hon Kuzu Powder, it is hard to melt.
I was really curious about it.
I should have tried.
Looks like the shop loacated in Daikanyama in Tokyo.
Summary
There were also many other companies in this Organic Lifestyle EXPO.
As I am male, I did not check cosmetics but there were many companies of organic cosmetics as well.
There was a seminar at a main stage and a mini stage.
I feel like the interest in organic foods, slow life and environmental issue are spreading at a global scale.
For garbage issue, it maybe just a small step but starbucks coffee got rid of its plastic straws.
Prime minister May in UK also told she gets rid of unnecessary plastic items including plastic straw as much as possible until 2042.
If I keep writing like this, it becomes like a bit serious story (although this is certainly serious issues) but great point of Organic Lifestyle EXPO is it creates bright atmosphere in which everyone can enjoy.
Tasty & having fun and it leads to protect nature without notice.
That's great point of this event.
It was also good that I could buy vegetables at a reasonable price.
I think the event takes place next year, too at around same period.
If you are interested in and have a chance to visit Tokyo, join the event!
Organic Lifestyle EXPO 2018
Address
3-5-1 Marunouchi, Chiyoda, Tokyo
Google Map: https://goo.gl/maps/V2YhUqUPzFk
Access
Yurakucho Station (JR Yamanote Line, Keihin Tohoku Line, Takasaki Line)
Venue
Tokyo International Forum
Date
22th and 23th September 2018
Opening Time
10:00 – 17:00
Website
https://ofj.or.jp/