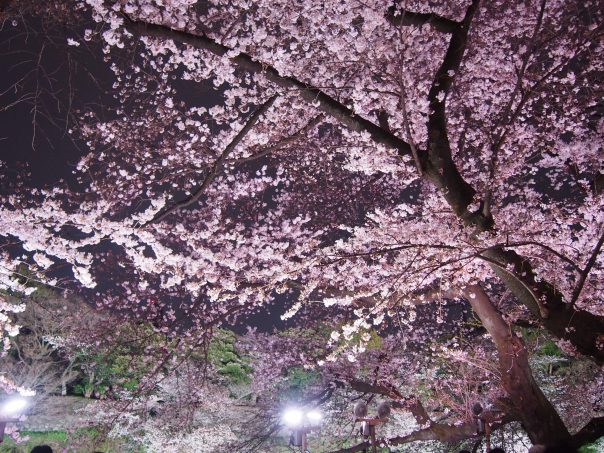 There are some beautiful commercials of original and famous anime which collaborated with companies in Japan.
It is more like anime itself than a commercial.
Even if it is a short story of less than 3 minutes, it touches my heart.
Here I introduce you 10 Japanese Anime commercials.
Some of them are in Japanese and the others are with English subtitles.
I attached an explanation of the story for Japanese ones without English subtitles.
Marukome Cup Misoshiru: Midnight Snack Ver.
Marukome is a famous company for Miso soup since old days.
I myself had its miso soup a lot when I was a child.
This story is all about relationship of father and his daughter.
I really understand it as this situation happened even to me when I was in junior high and high school although I was a boy in those days.
Somehow, a relationship with parents becomes awkward as we grow older and I think that happens to other Japanese students although it depends on the person.
In this anime, her father also lost contact with daughter although he cares about her.
He cares if she do well in school but can not ask her directly, yeah, typical of Japanese father in the old days.
One day, his wife tells him their daughter sometimes comes down to the kitchen to have a food at late night during her study.
Father prepares food for her at mid night one day and when she found him making Onigiri, he tells her "I'm also hungry now".
He serves Onigiri and Miso soup of Marukome and they enjoy late dinner together.
That was good that father asked her of which onigiri she wanted (there were two types of Onigiri: okaka and ume flavor), and then, suggested doing rock-paper-scissors to decide.
They got a small clue to talk again.
Z Kai: "Cross Road" by Makoto Shinkai
Z Kai is a correspondence education school.
A boy and a girl take the online classes to enter university.
Oh, I think no need for translation as the video has subtitles.
Anyway the animation is very beautiful.
I think you know who made the animation if you are a big fan of Japanese anime.
This sophisticated beautiful animation is, yes, the one by Makoto Shinkai.
He became very famous with his work "Your Name".
I especially like the rain he expresses.
Taisei Corporation: Singapore Ver.
This commercial is by Taisei Corporation.
Taisei Corporation is a construction company.
The main character got a message from her friend in Japan to come to a gathering at Izakaya but she declined although she missed the day she spent with them.
Because now she works in Singapore.
She is working to make a subway which runs from north to south in Singapore.
This is also an animation by Makoto Shinkai.
Yes, I noticed that the animation of her touching mobile screen is really that of Makoto Shinkai.
Cup Noodle: HUNGRY DAYS One Piece Nami Ver.
One Piece collaborated with Cup Noodle!!
That's interesting many characters appear even for a short time.
Nami is the main character of this commercial, isn't she.
She tries hard everything but one day says "Help me" and here voice of Luffy, "Needless to say".
Last Kanji appeared on the right is "Aoharu kayo", that is, "Is this AO–HARU–RIDE?".
I like the music of Bump of Chicken, too.
I listened to their music when I was a student.
They also held a live concert collaborated with Miku Hatsune before.
Bump of Chicken and collaboration with Miku Hatsune
Here is also Zoro ver. of Cup Noodle!
Cup Noodle Commercial"HUNGRY DAYS One Piece Zoro Ver.
LOTTE x BUMP OF CHICKEN "Baby I Love You"
LOTTE is very famous chocolate company since old days.
I also like chocolate snack of "Koala no March" which also appears on this animation.
Looks like the boy fell in love at first sight.
It was good she took the chocolate he gave and shared.
Happy ending!
Kyoto Animation Studio: Shop one wants to go (Ikitaku naru Omise) Ver.
This animation is by Kyoto Animation Studio.
Famous for "Lucky ☆ Star", "CLANNAD", "Keion", "Violet Evergarden", "A Silent Voice", etc.
This anime company is especially loved by anime fans.
I myself like this Kyoto Animation Studio very much.
They treasure their employees very much, so great talented creators come together to this company.
Anyway, I like the light touch of this animation.
Cat pilot is cute!
Ojizosama (stone statures) on the path is good!
"Ikitaku naru Omise" means "A shop one wants to go".
Yes, I want to the shop in this animation.
Marui: Maarui Shiase Cat Gave Episode 5
Marui is a big chain clothes shop.
I myself sometimes bought the clothes at Marui when I was a student.
The heroine says "I don't like spring as it made me meet with treasure (hes sister) and took my treasure (her father)"
In spring, she got sisters, but lost her father in another spring, so she doesn't like spring.
"Sayonara wa Maarui Tsunagari da, Zenbu Kini no Mikata ni Natte Katte kuru", she hears a voice.
That is, "Good bye is a connection in circle and everything comes back for you to support".
This is really true.
Leaving the world is a circle, I myself think so.
I don't mean any spiritual or religious meaning here, but I always feel life is a circle, life is river.
At the same time, I really identify with her.
Although understood it rationally, have to say an eternal good bye to someone special is really tough thing always.
Now her sisters and friends are walking their own paths and she also decided the path in Tokyo.
As she says there are "New Meetings" in life.
"Although I didn't like spring, I notice I'm a bit happier now", she says in the end.
I also like the song "Hello Good Day" of LISA very much.
She is also very popular anime singer, especially famous for a song of "Sword Art Online".
I also introduced her song in Sword Art Online here.
Popular Japanese Anime Singers Best 10 in 2018!!

Mercedes-Benz: NEXT A-Class
I did not know that Mercedes-Benz made an animation.
This is almost anime itself from the quality, I have to say.
Yeah, needless to say, they made a translation, so my translation is unnecessary, isn't it.
Anyway, what a death game just for a Ramen shop.
It was good they could caught up in the end.
The owner asked them if they know legendary Tofu stand.
Do you know that?
I think if you are a fan of "Initial D", you know it.
Tokyo Disney Resort: Anime Ver.
Yes, everyone knows Disneyland.
This is a TV commercial of Tokyo Disneyland in 2012.
Yes, no words need.
Beautiful story.
My university was next stop of Tokyo Disneyland, so I could see it almost everyday.
Reminds me of those days.
There was a comment that says "I walk backward when I'm in Disneyland from now on".
Haha, miracle might happen in the magical world.
Summary
What I like Japanese animation is not only the beautiful animation but the story behind.
Everything is not told sometimes but we can feel it even from a falling petal.
Everyone has a story and is a main character.
It tells us we are the main character in life.