Review of AnimeJapan 2017 Review The Latter Half
I came to the booth of Shogakukan.
I can see Black Lagoon up there.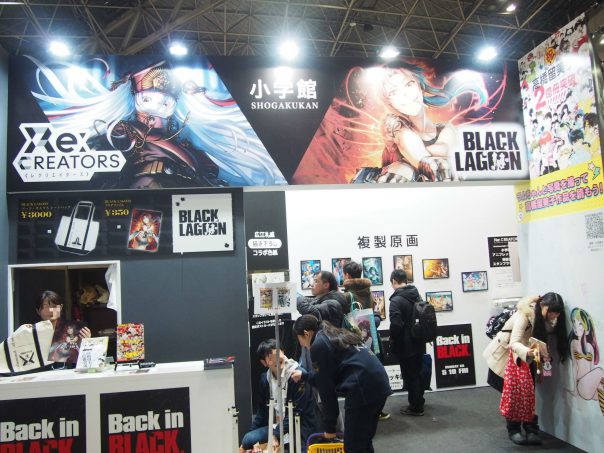 These are all copies of original.
They were really cool!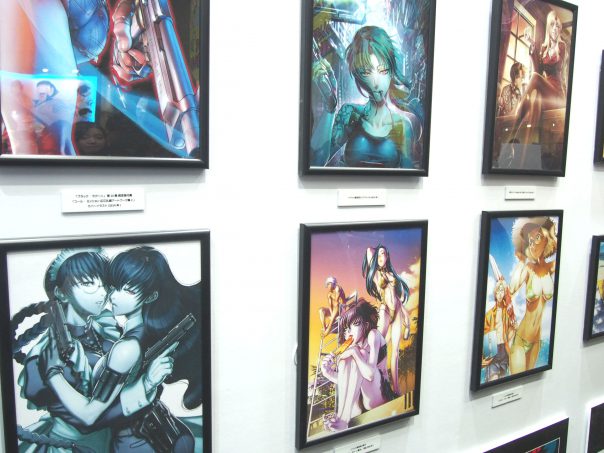 After booth of Shougakukan, I could see a big object ahead!
Oh, it is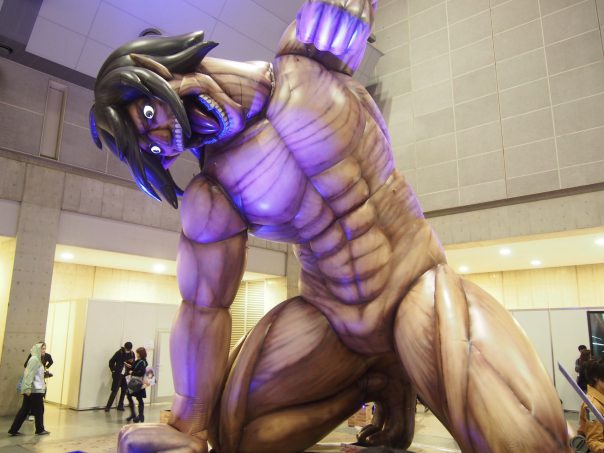 Yes, Attack on Titan and the figure was so big!!
There were cosplayers of Attack on Titan,too.
I was taking the picture of them in front line and I was spoken to the person next to me "Go ahead"
I was like "what?".
What is he talking about?
He said "Now is your turn to take a picture with the cosplayers".
Looks like I was lining up for the picture with cosplayers without notice, haha.
I declined in my hurry but I think should have taken it for my memory.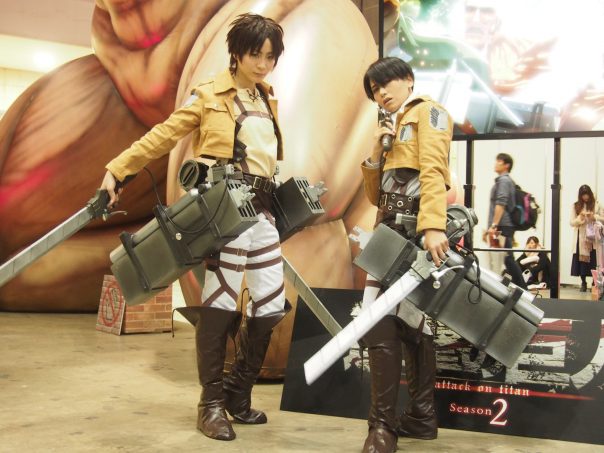 Free becomes movie on 1st July.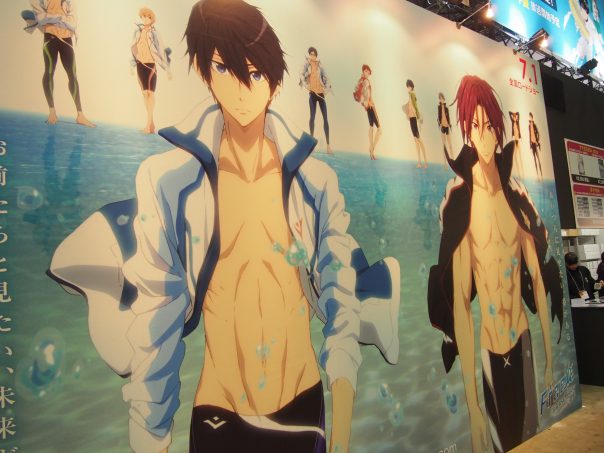 Onihei!
I have not seen it yet but it looks like interesting anime.
Blu-ray Box and DVD box of Onihei release on 28th June.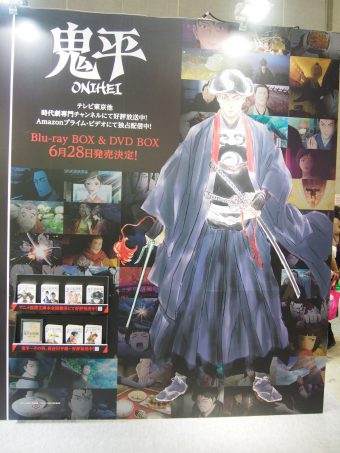 ReLife becomes movie on 15th April.
Kaizaki Arata, a 27-year-old, out-of-work man travels back to a school day just for 1 year.
17-years-old again, how story goes?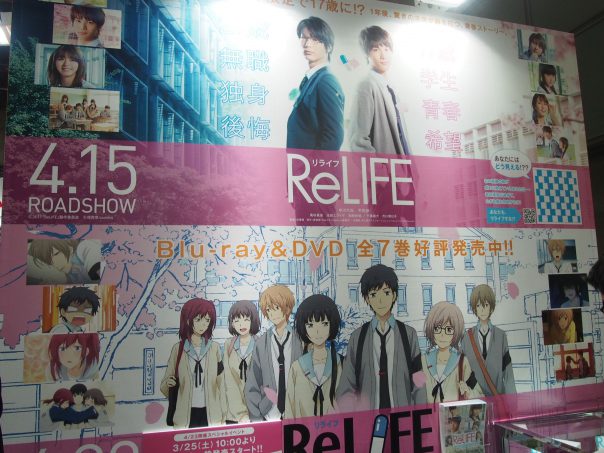 Bakuon is anime of motorcycle girls.
I could sometimes see GSX400S or Katana that Rin Suzunoki rides in the anime on the real road before but it became rare scene nowadays.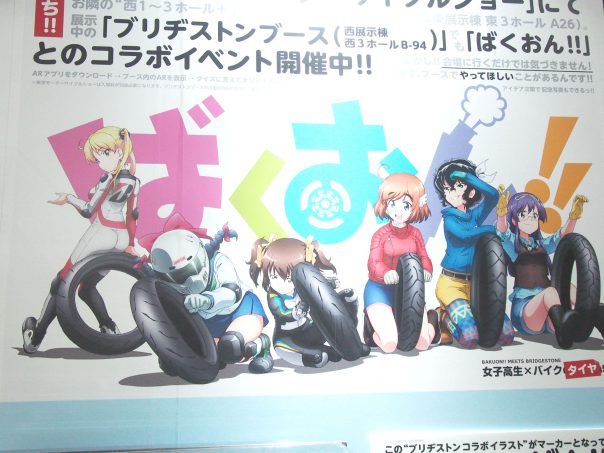 Jojo!!
Setting model of episode 4 is Sendai city and this is the ones in Sentai Tanabata Festival.
Tanabata is the Star Festival which is held on 7th July.
Really cool Tanabata.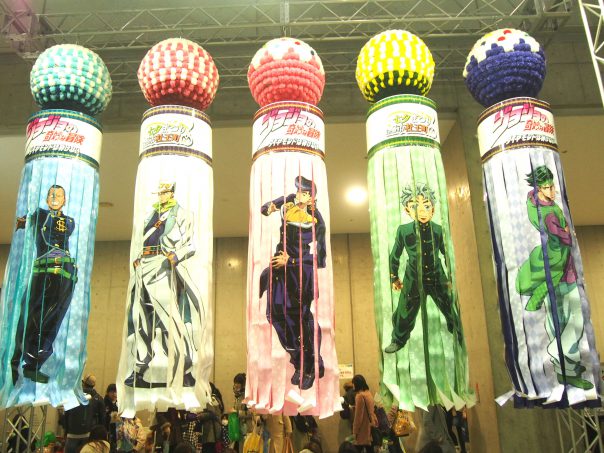 I have seen Itasha or a car painted with anime characters but this is my first experience to see Itabus.
Characters are from Love Live.
I didn't line up to go inside but looks like inside is also painted with anime characters.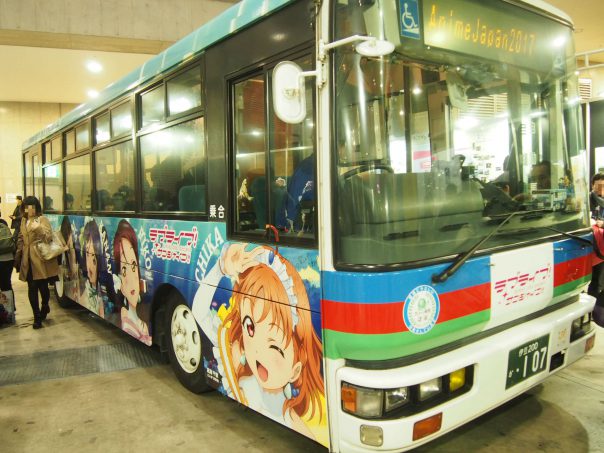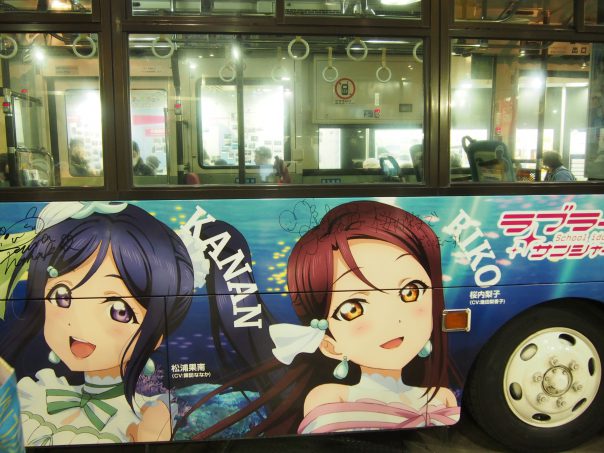 Izu Hakone Railroad version.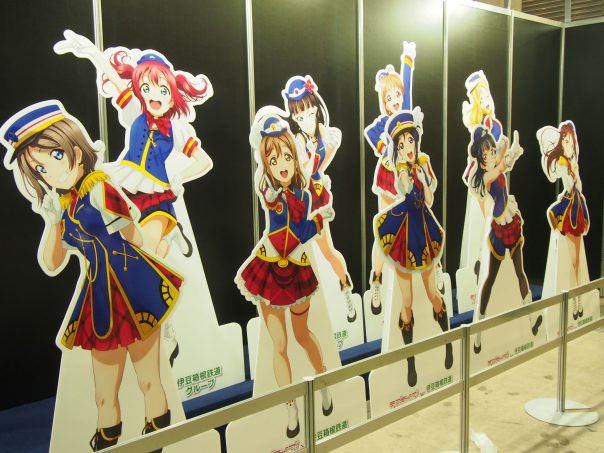 There was a booth of Pullip.
First look to see dolls of Madoka Makika!!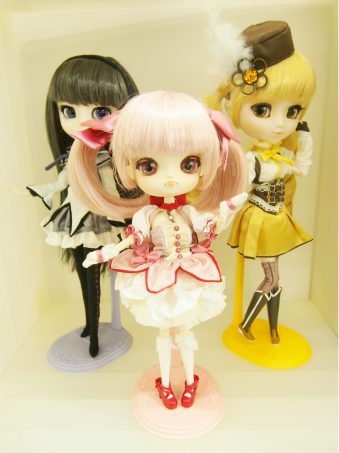 Sailor Moon!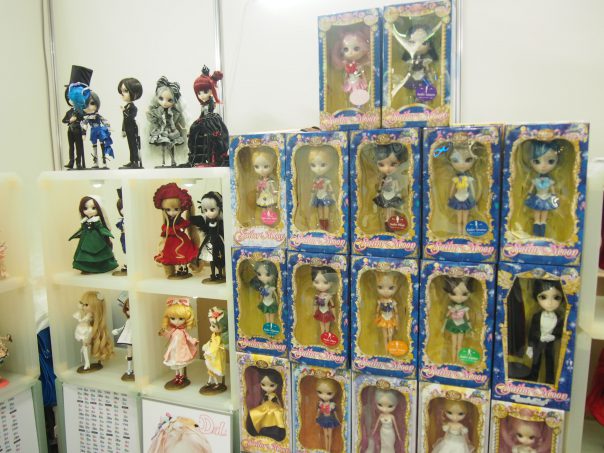 Eureka Seven!
It was very popular anime and I watched some episodes at the time.
It comes back in movie in this 2017.
I could not get the exact date of the release other than in 2017 but it is the first time in 8 years that Eureka Seven becomes movie.
Great neww to fans of Eureka Seven!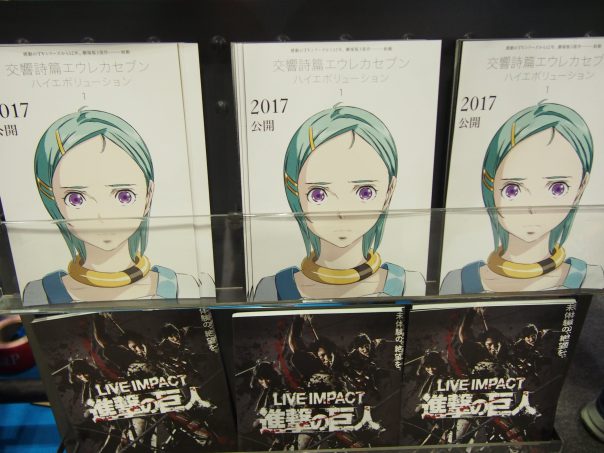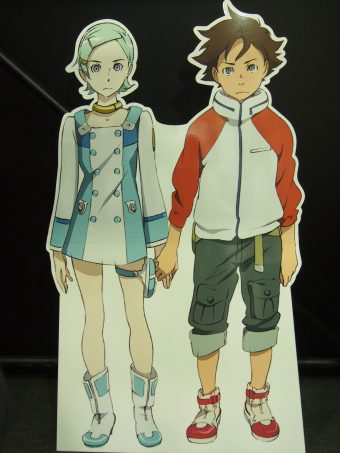 There was a booth of Code Geass, too.
This Code Geass is such a popular anime to rank-in must-see anime before you die always.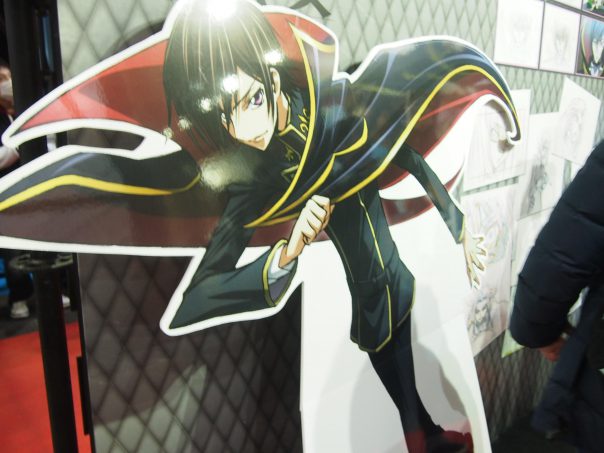 There was a cosplay of Zero.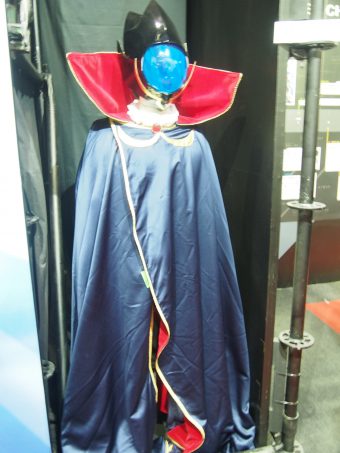 I wanted to try this VR of Fate/Grand Order.
Only the people who won the lottery can have the right to enjoy it.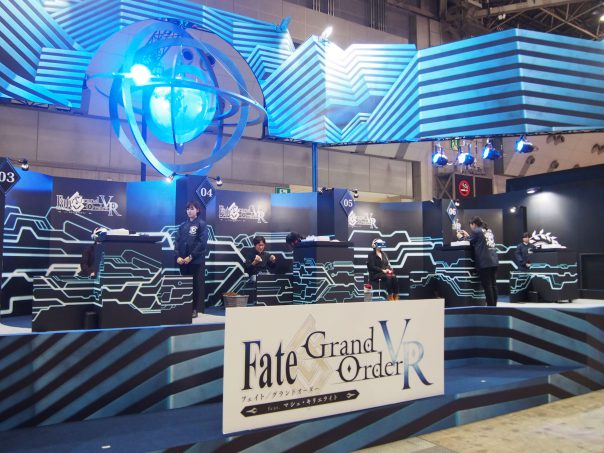 Tama?
I remember to see this manga more than 25 years ago.
Good old memories!
And first look to see cosplayer of Tama!
Thanks!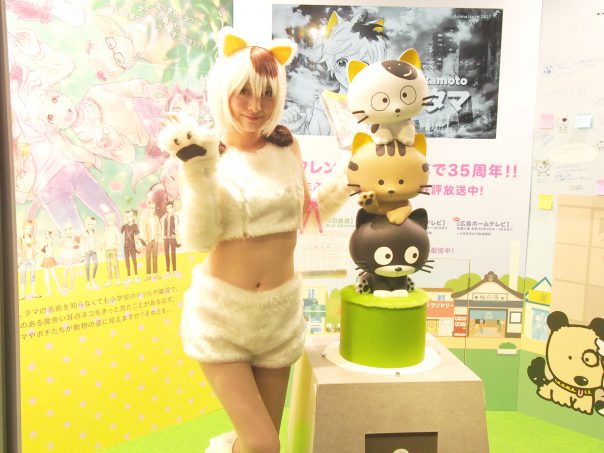 There was a ring for pro wrestler!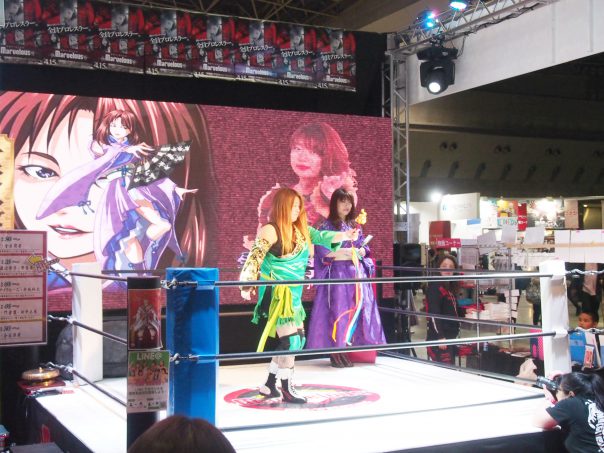 This is my first time to see projection mapping.
It was beautiful images with music.
This Ballerina is scheduled to release in Summer in 2017.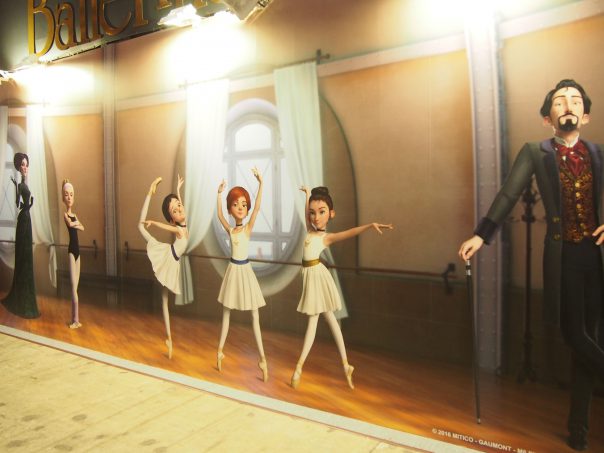 Some anime became Japanese traditional crafts.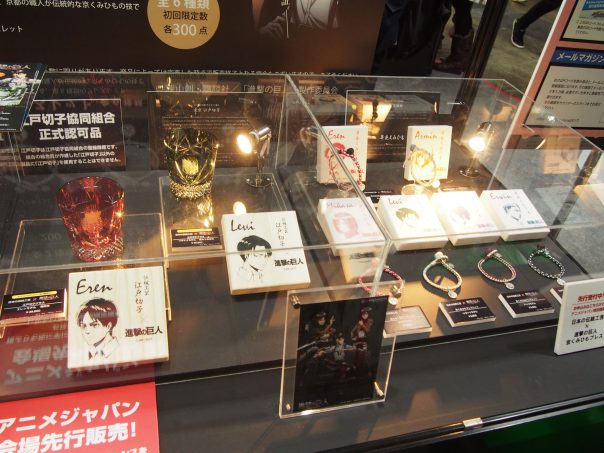 Attack on Titan became glass of Edo Kiriko.
Edo Kiriko is traditional cut glass technique that was created in Edo.
Actually Edo Kiriko is expensive but it is really beautiful and it's worth it.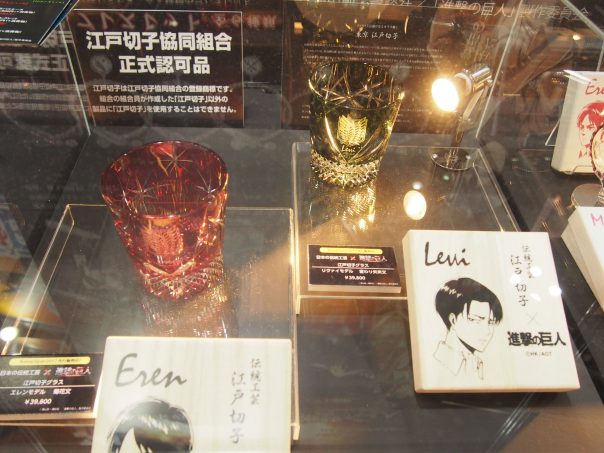 Kumihimo.
I thought this is the one of "Your Name".
This Kumihimo is also made by traditional technique.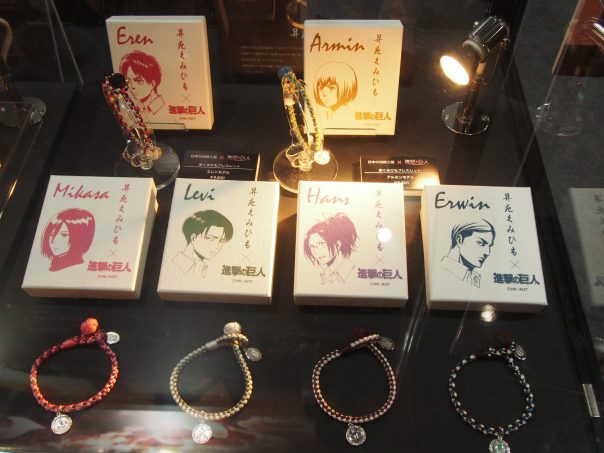 Purse of One Piece.
The technique used for this purse is Nishijin-ori.
It is the technique created in Kyoto.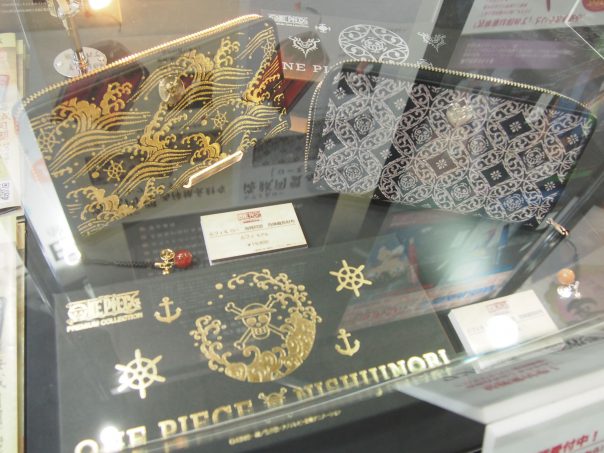 There are figures, too.
Ryogi Shiki from Kara no Kyokai.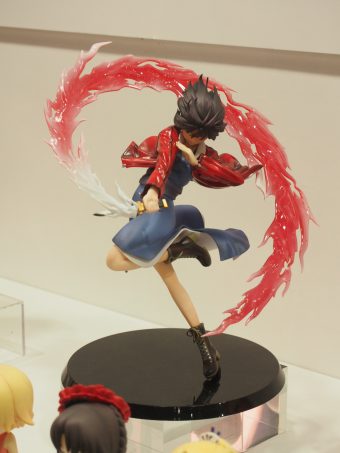 Ciel Phantomhive from Black Butler.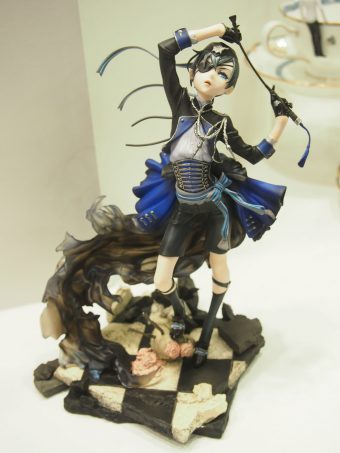 Kaori from Your Lie in April.
I really like this anime.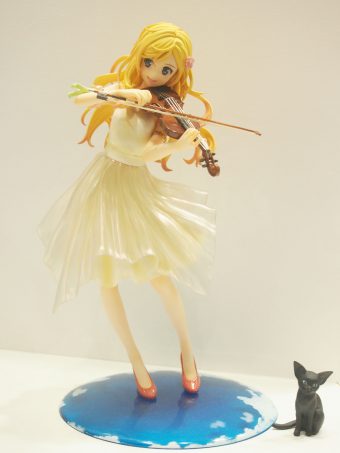 Lily is beautiful in Kimono.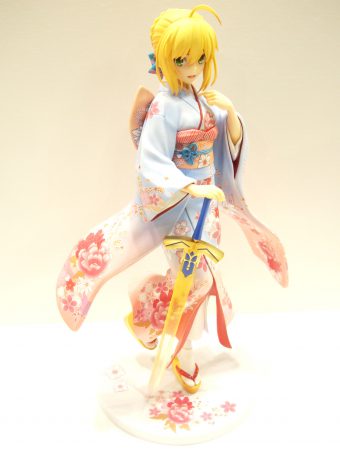 Uta Kasumigaoka from Saenai Kanojo no Sodatekata.
This is also beautiful figure in Kimono.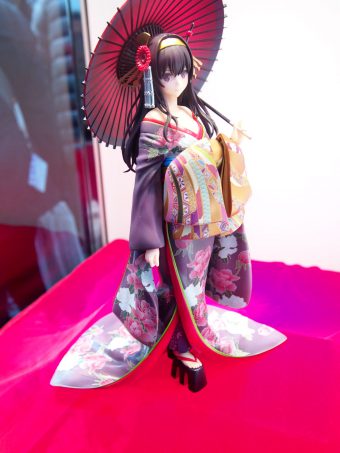 Ultimate Madoka!
There was a special booth for Madoka Magica.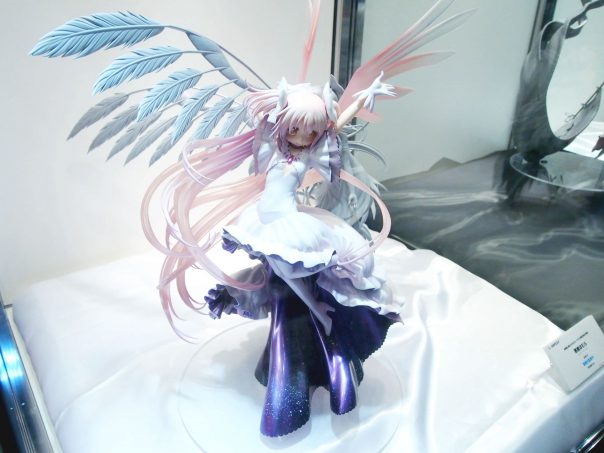 Uchiage Hanabi Shitakaramiruka Yokokaramiruka.
That meanse "Fireworks, Should We See It from the Side or the Bottom?" in English.
This has been aired as a TV drama in 1993 and becomes anime movie this year.
It releases on 18th August this year.
Looks like beautiful animation.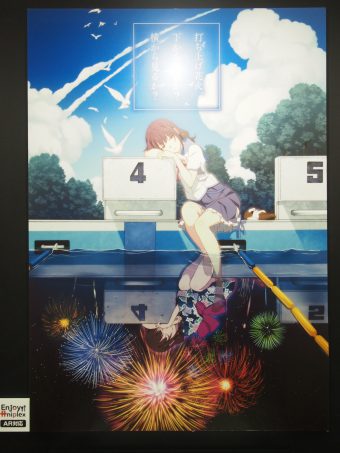 Kuzu no Honkai.
This anime started this year and became really popular anime.
I often see the picture of it at book shop.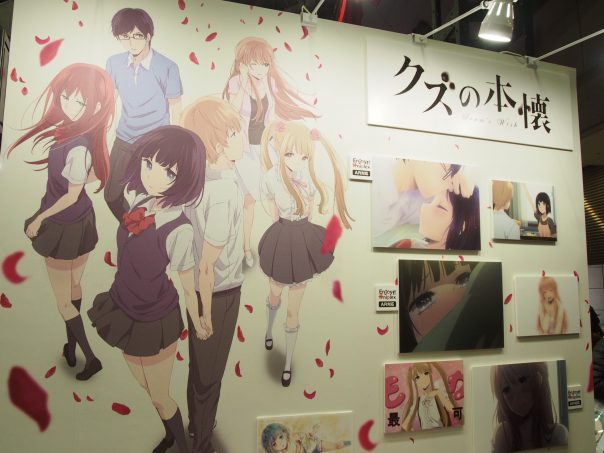 Demi-chan Wa Kataritai.
This is also new anime that started in 2017.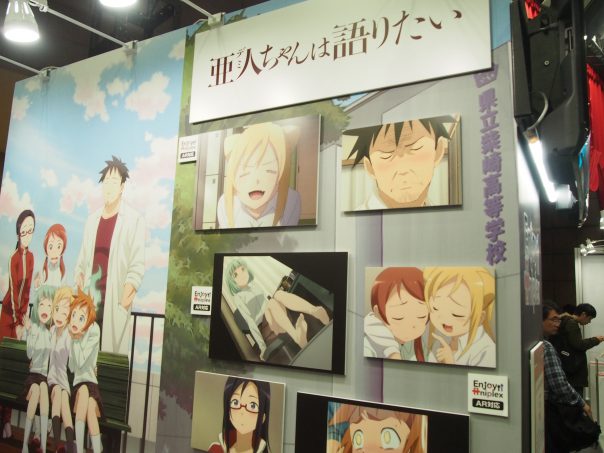 Blue Exorcist!
Kyoto Fujyouou Hen started this year.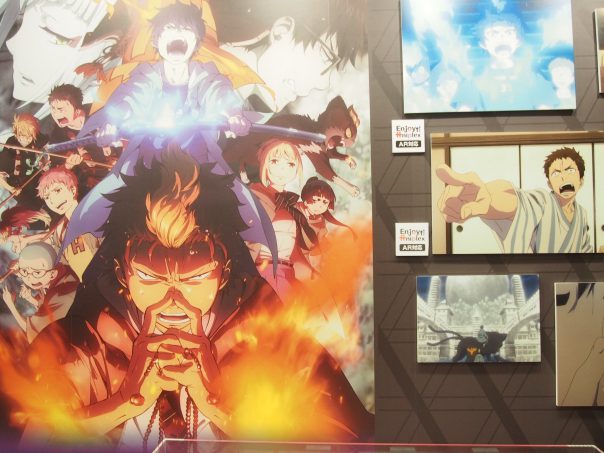 March Comes in like a Lion.
This is manga of Chica Umino and I like her touch of drawing.
Now movie of it is showing.
And the latter half releases on 22th April at movie theater.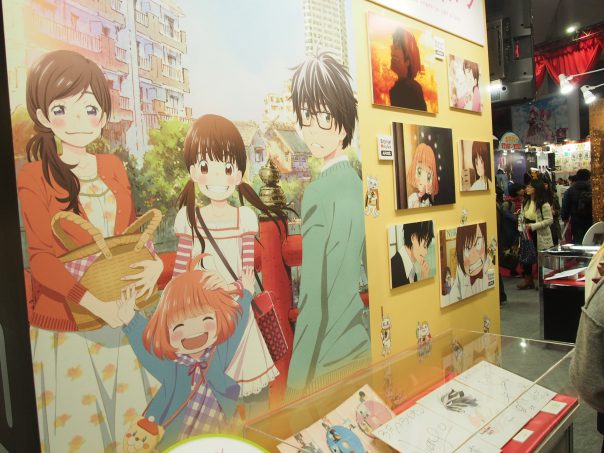 Granblue Fantasy!
I took cosplayers of it!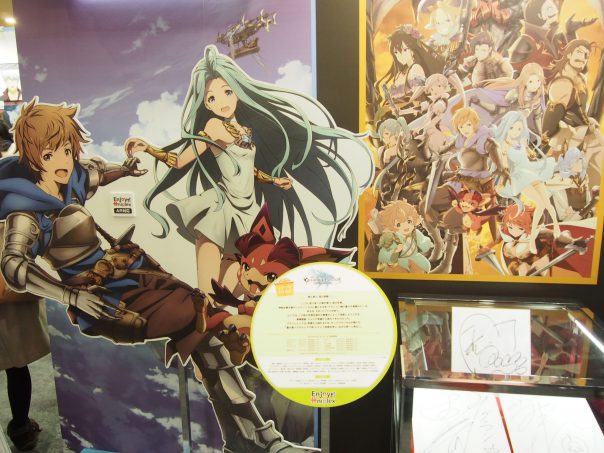 I did not know this character.
Looks like anime from China.
I like the candy she holds!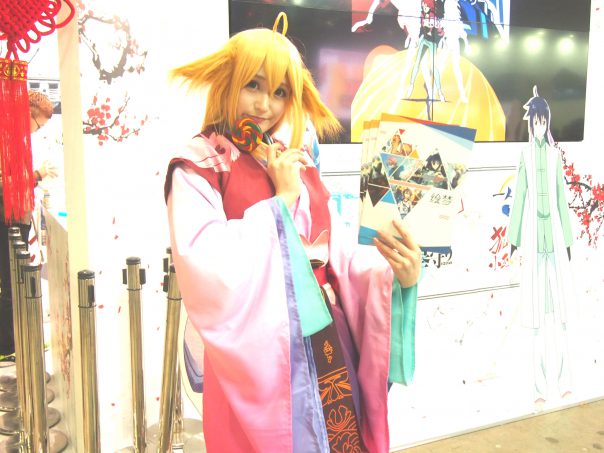 There was a special booth of Makoto Shinkai.
Filmmaker of Your Name.
It became such a big hit last year in Japan.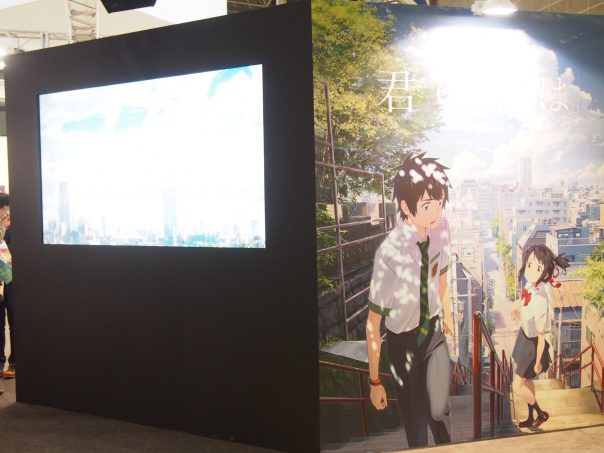 If you want to know more about "Your Name" I wrote the article of it before here.
Your Name Kimi no Na wa Movie of Makoto Shinkai became a Mega Hit
I could see some scenes of it with storyboard inside the booth.
The Garden of Words is also his work.
It is really beautiful animation and I like it very much.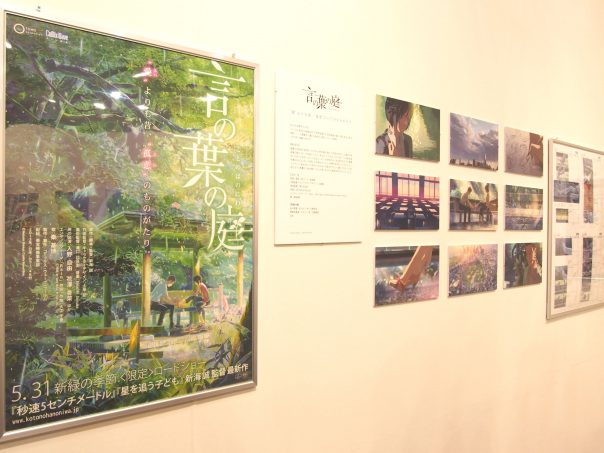 5 Centimeters Per Second is also very popular.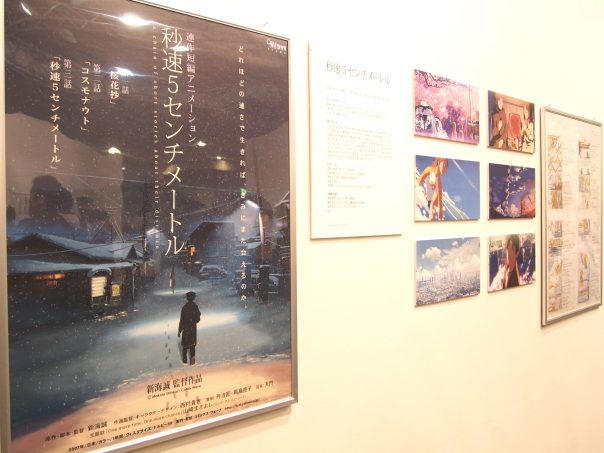 There was a booth that collected selected manga in the hope of being into animation someday by the people.
Here you can read the books freely.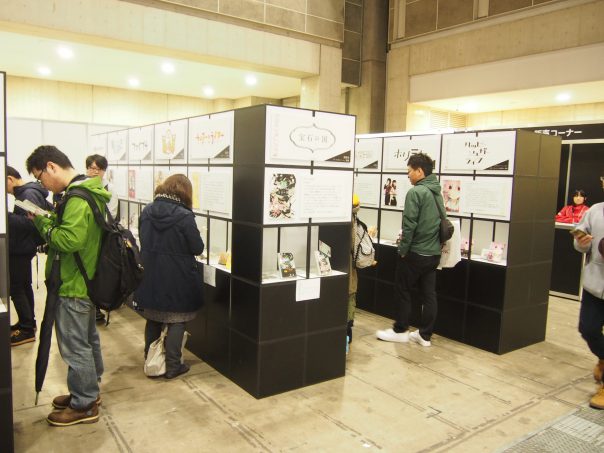 Some of them will have been anime in the future from here.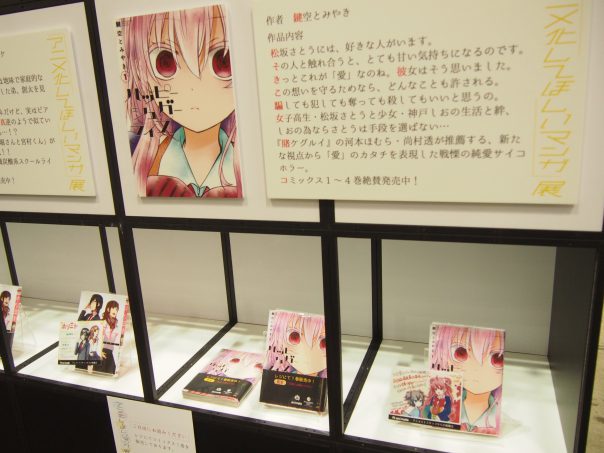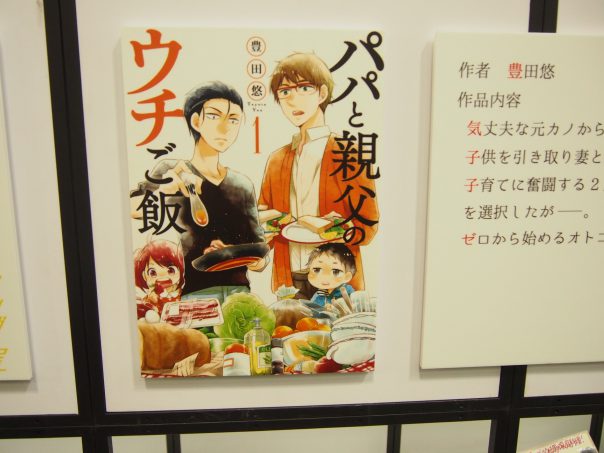 Tsum Tsum!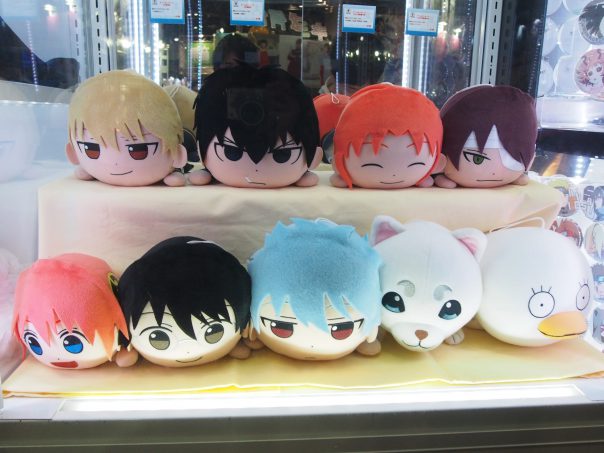 Detective Conan!
New movie "Crimson Love Letter" starts on 15th April.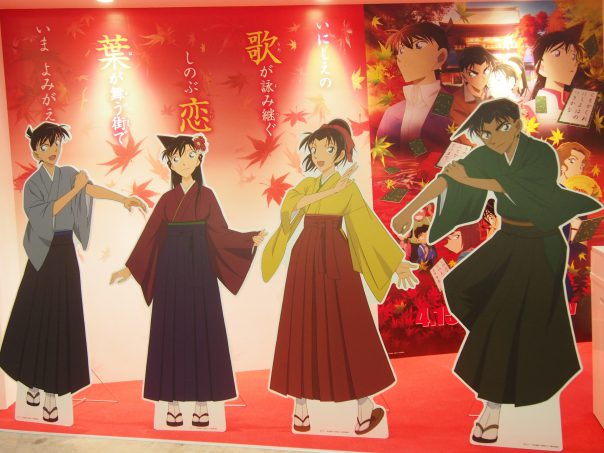 This is new anime Sakura Quest that starts on 5th April.
I watched PV and thought this anime going to be interesting one.
The story looks like revitalization in deserted tourist spot.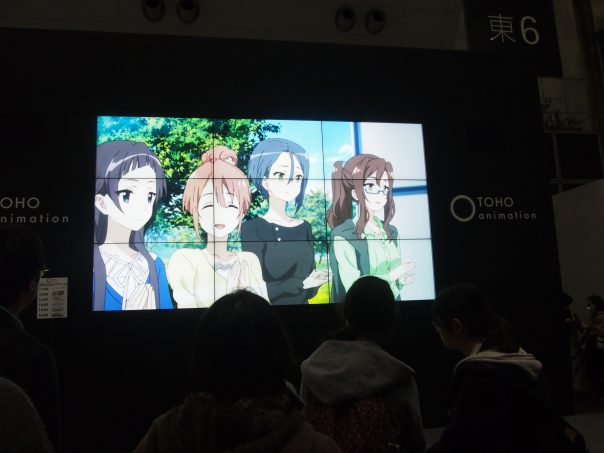 I like the touch of the animation.
This is Yoru wa Mijikashi Arukeyo Otome.
It is originally a novel written by Tomihiko Morimi in 2008.
It became animation movie and will be released on 8th April.
I'm going to watch it at a movie theater.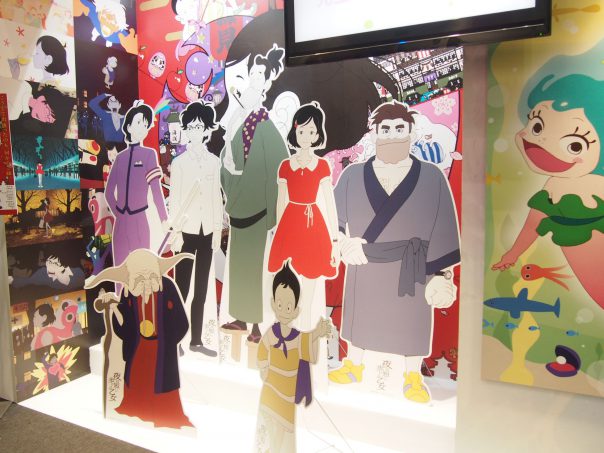 Wow, Mahoujin Guru Guru.
My favorite anime.
It becomes anime again this year and this is the 3rd time to be animation.
If you want to hold your sides with laughter, this is the one!
Here I introduced Summary of "Mahoujin Guru Guru"
Hilarious Anime Mahoujin Guru Gruru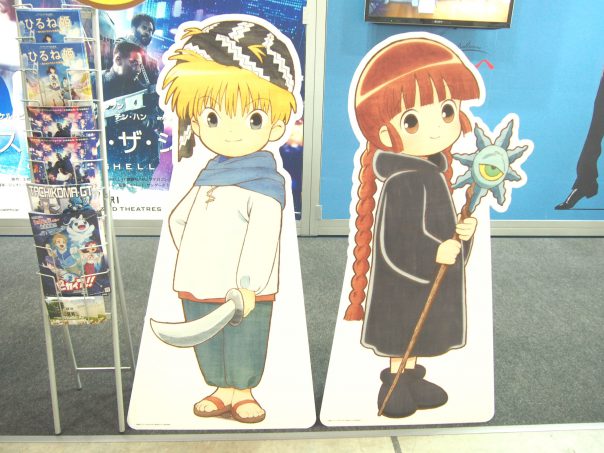 Tachikoma!
I did not imagine I could see moving Tachikoma.
And it was speaking, too!
1/8 scale of Tachikoma will go on sale on June 2017 and you can control it using smartphone that installed app.
Great item for a fan!!
Ghost in the Shell became a live-action movie this year.
I want to watch it!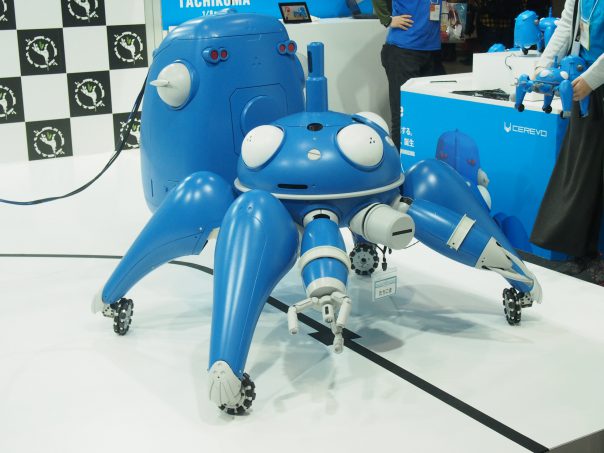 It was already about 5 O'clock.
I was really hungry as I did not eat anything today as usual, haha.
Then I found food court that I had a bread I bought in advance.
And there was a cosplayer close to me on the same table.
I thought this is a good chance to talk with cosplayer as I was always just a position of taking their pictures.
So I spoke to him to know the place in which cosplayer gathers.
And I also asked him "what is your cosplay?"
He told me "This is cosplay of Bungo Stray Dogs"
I knew the anime but have not watched it yet.
I found out later that he was also organizer of meetup of cosplayer.
If you want to be cosplayer or want to talk with cosplayer in Japan check "TOKYO COSPLAY MEETUP" in website of "meetup".
He was kind enough to talk me a lot.
Thank you very much for talking time with me.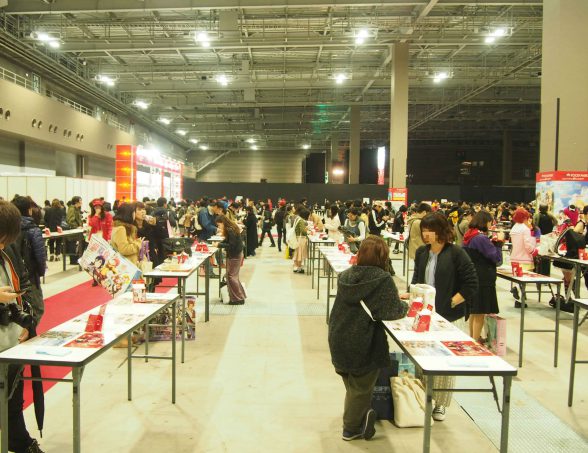 I went to the place which he told me to take a picture of Cosplayer.
Many Cosplayers were gathering there and found Bulma among them that I took her picture.
Cool pose, thanks!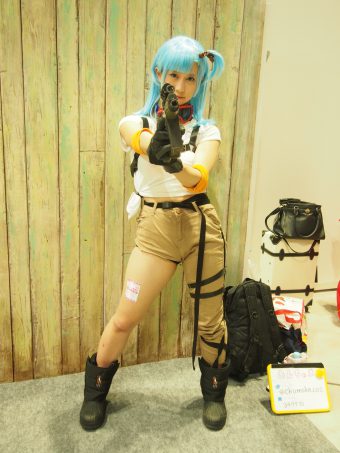 Wow, great cosplay!
This is "The Ancient Magus' Bride".
They are Ellias Ainsworth and Silky.
There are many people around them for taking pictures.
For a short while cosplayer of Silky meets her eyes to my camera, thank you very much!
And I was really surprised Ellias Ainsworth suddenly stood up and waving his hand as I thought it was just a figure first.
But it was great manner of him as I think there were many people who just taking picture of Silky without noticing he is also cosplayer.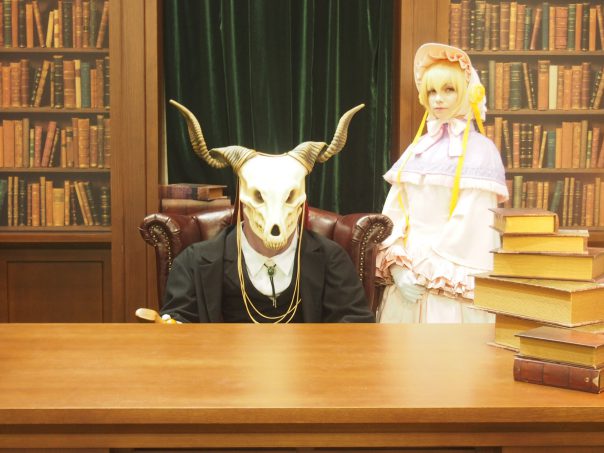 Summary
Sorry actually I could take more picture or video or I was going to but couldn't as the battery run out and I forgot to bring extra battery.
Before I leave my flat, I was like everything is perfect but ended up in getting to the wrong venue and forgot extra battery, haha.
But still it was good that this time I only focus on taking picture and video as I always run out of time when I buy items or experience such as workshop.
Although if you are a fan of Seiyu or want to experience anime related thing, I recommend you to try and experience them as it is very rare chance.
Please remember for some talk, live or workshop you need to buy extra ticket in advance or need to win lottery for this event.
Thanks to this event, so many new anime added to my must-watch list.
This is must-event if you are a fan of anime in Japan that I really recommend you this AnimeJapan.
I wonder what is next big anime event, anyway I introduce it here when I found.
Thank you very much for all the cosplayers who let me take a picture.
And thank you very much for reading this article to the end!!
AnimeJapan 2017
When : 25 to 26 March 2017 (For ordinary public)
Where : 3-11-1, Ariake, Koto-ku, Tokyo 135-0063
Venue : Tokyo Big Sight
Website : https://www.anime-japan.jp/