I did not know this robot!
This is SPEED MIRAGE Wolke Schätze Stage3!
It's a robot from anime called Five Star Stories.
It is Garage Kit so you need to make up by yourself.
It becomes 28.5 cm tall in height.
Released from VOLKS!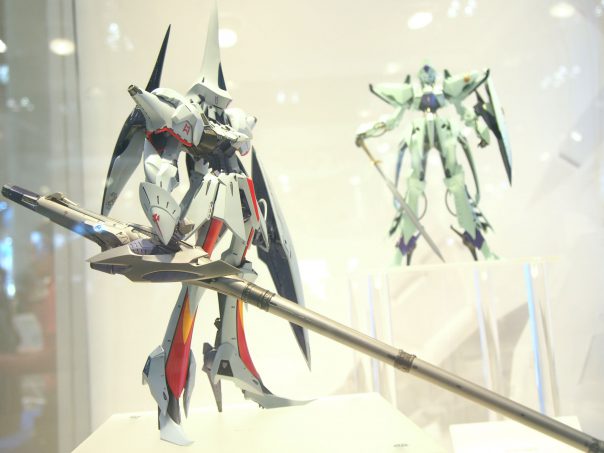 Engage SR1.
This is also from Five Star Stories.
Is it only me who reminds Freeza?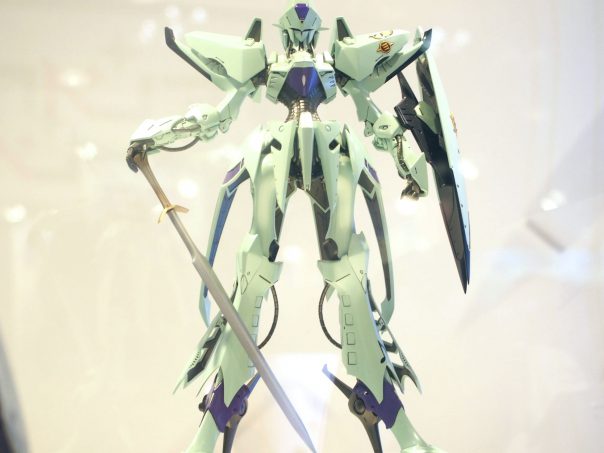 Hajime Saito.
This is from Hakuoki.
It is released from Kotobukiya.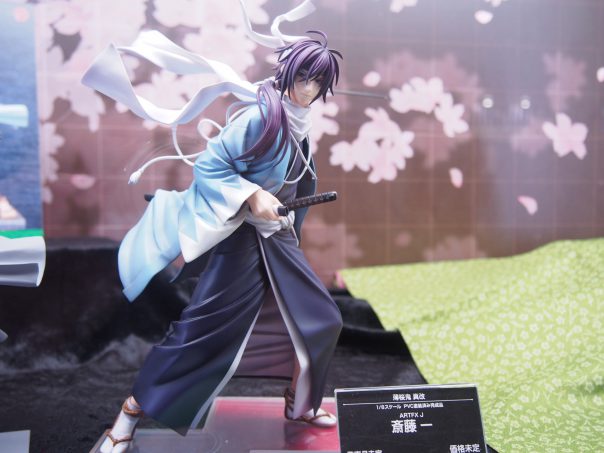 Soushi Okita.
It has still no color but will be released from now on after coloration from Kotobuikya.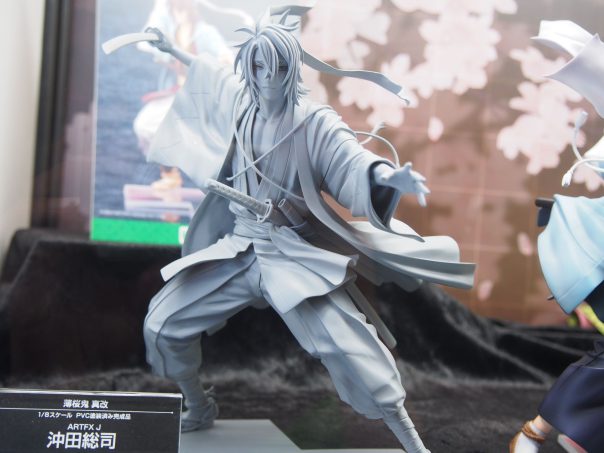 THE IDOLM@STER SideM.
This was originally social game and later became anime.
Pierre released this April 2018 from Kotobukiya.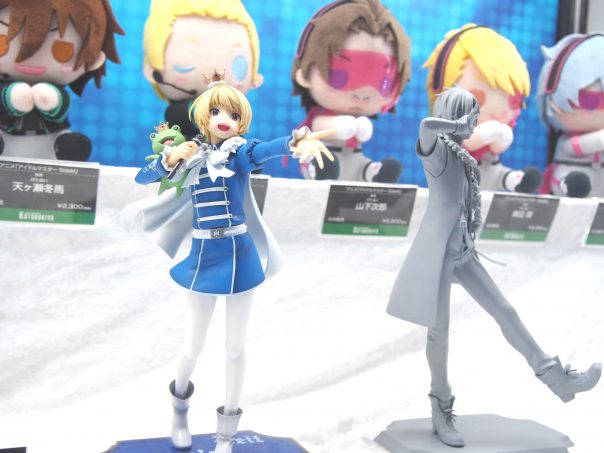 Eromanga Sensei!
This figure of Sagiri Izumi has already been released.
Price is about $100 (10,800 yen).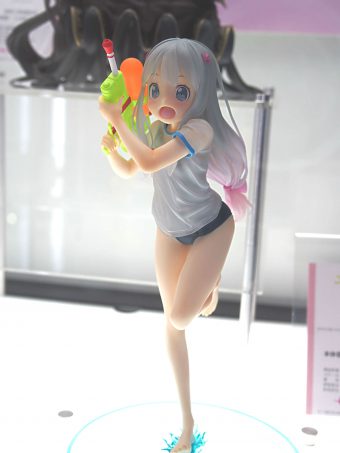 Assassin of Red Semiramis from Fate/Apocrypha.
This figure is reproduction and it has been released last year 2017.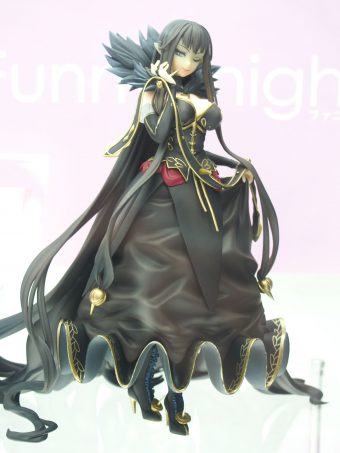 Spice and Wolf!
This Holo in wedding dress ver. is 10th anniversary project.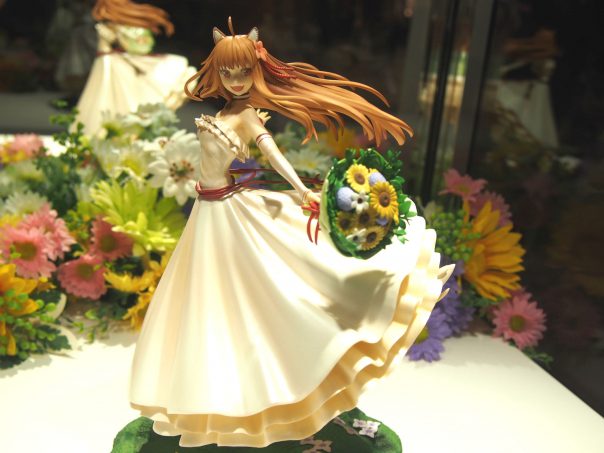 Johnny Joestar from JoJo's Bizarre Adventure.
This is limited figure only in Wonder Festival.
Every year I buy limited figure of Jojo but this time I didn't buy.
Still this figure of Johnny Joestar is cool with its stand TASK Act1.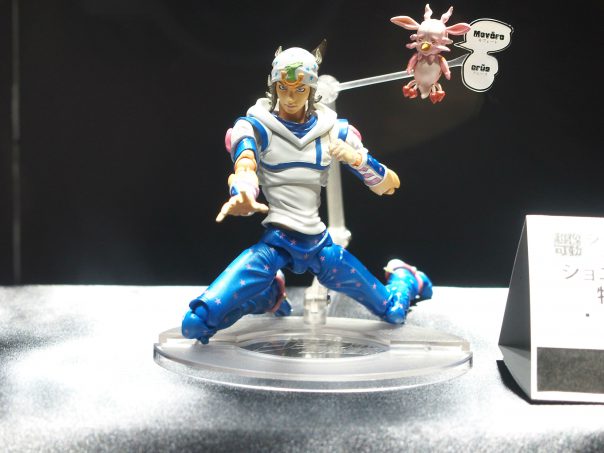 ONIHEI!
When I saw it last time it had no color but now it has color.
This figure of Heizo Hasegawa is 250mm in height and to be released on May 2018.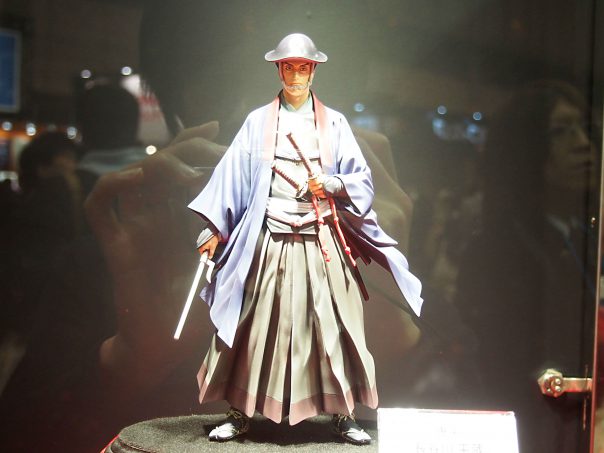 POP TEAM EPIC became very popular in Japan.
It also became anime this January 2018.
I could see several goods of Pop Team Epic in this Wonder Festival.
This is Cushion.
Oh, I can also see Umaru-chan on the top.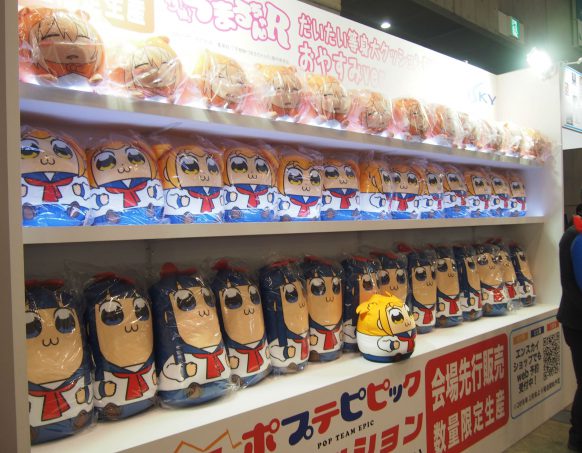 Found Itasha!
This is Super Sonico.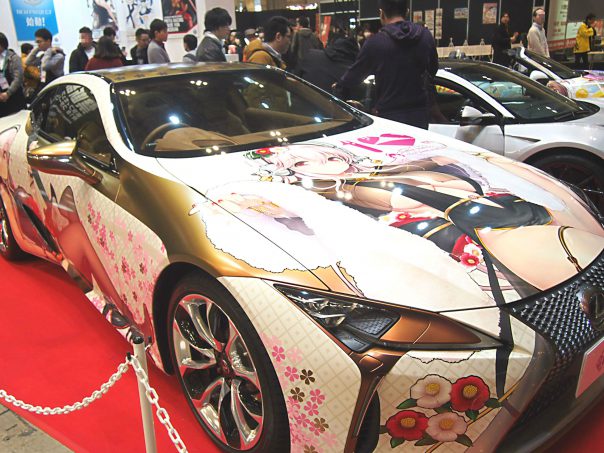 Chocola and Vanilla.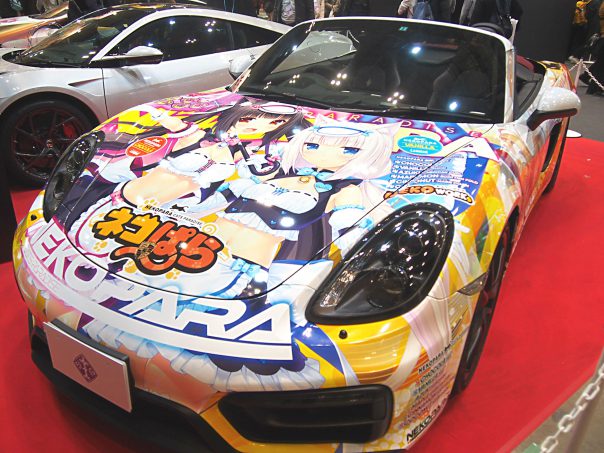 This figure is collaboration work of Heidaki Enoki and Takashi Murakami.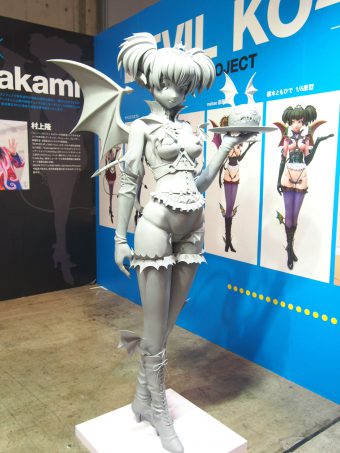 High school girl?
No, that's Kappa.
It is so Kaiyodo, well made but scary!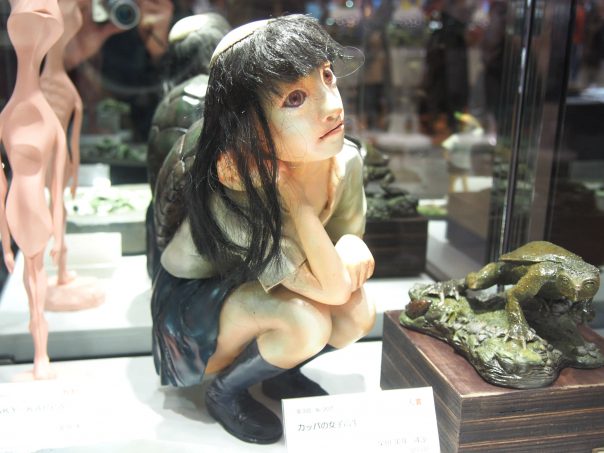 Wow, this is great!
This life-size figure was made by 3D scan.
It is like real Kabuki actor!
Figure making scene has been started to change into next phase gradually.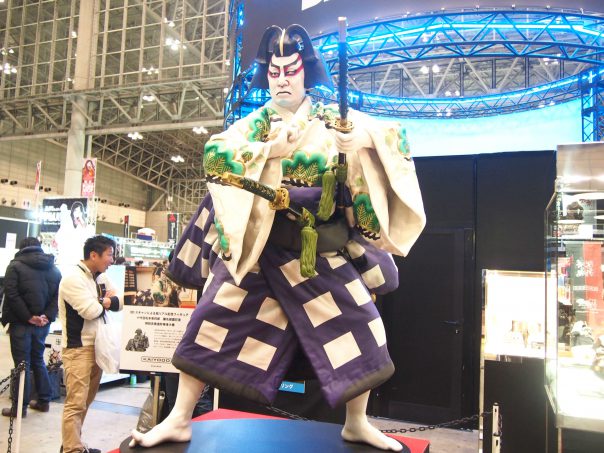 Miku Hatsune.
This glass case of Miku Hatsune changed the color into blue while I was watching it.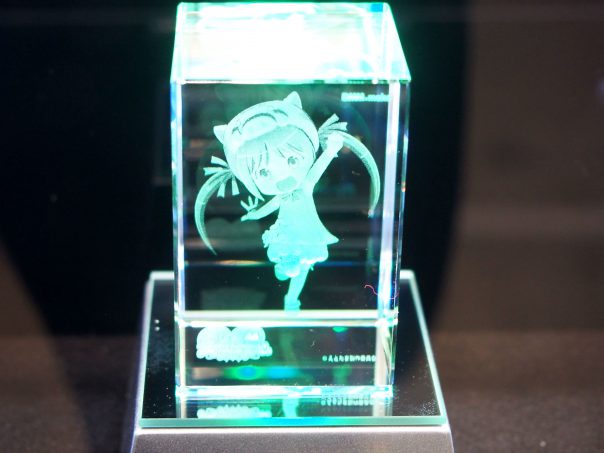 Iroha Tamaki from Madoka Magica.
It is released from ANIPLEX.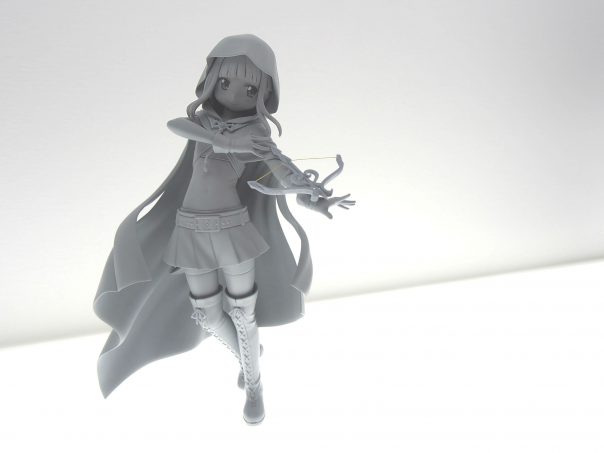 Natsume Yuujinchou!
Figure of Takashi Natsume and Nyanko Sensei!
I like this anime of ghost and yokai.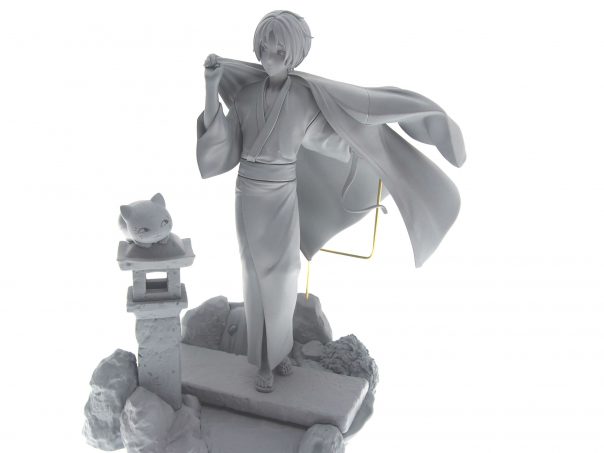 Anime of Ninja started?
It was not but game of PC called Senren Banka.
This character is Mako Hitachi.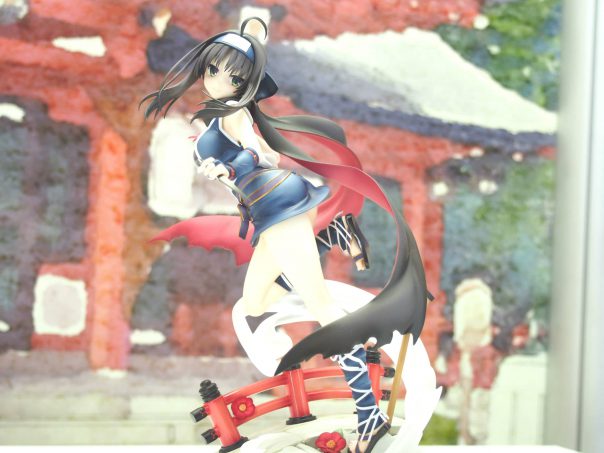 In front of the figure, I found cosplayer of above figure!
I asked her a picture!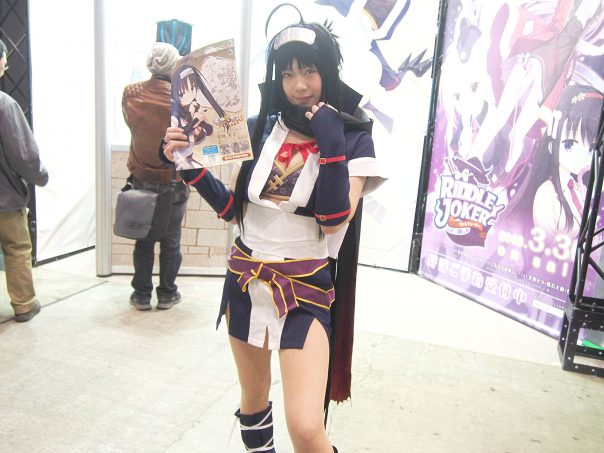 Found another cosplayer against the backgound of Itasha.
I didn't know the character so I asked the name and she told me this is an original cosplay of Bell.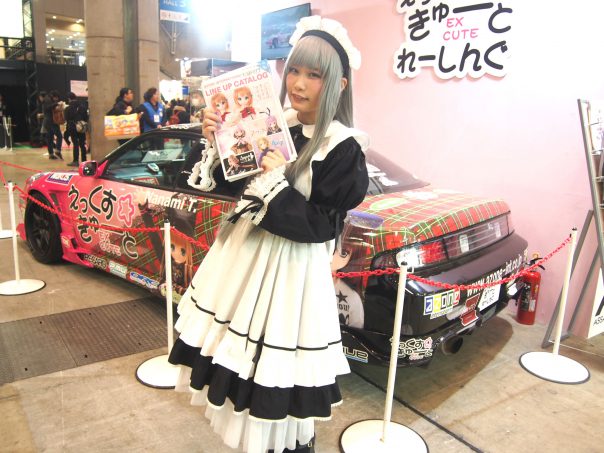 Odin Sphere is video game of PS.
This is Velvet.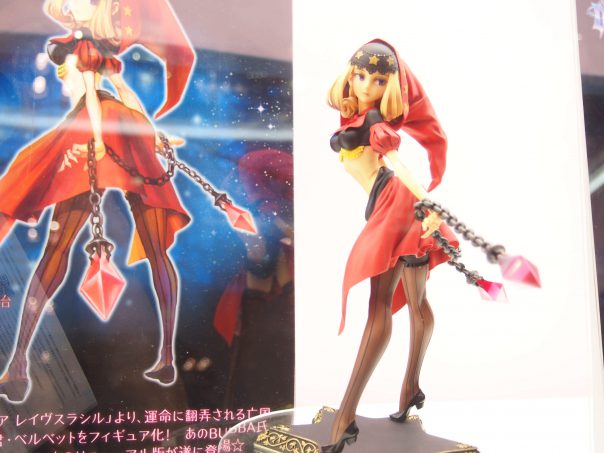 This is Elin Steam Oldham from TERA.
TERA is online role-playing game.
This figure of Elin is scheduled to release on October 2018.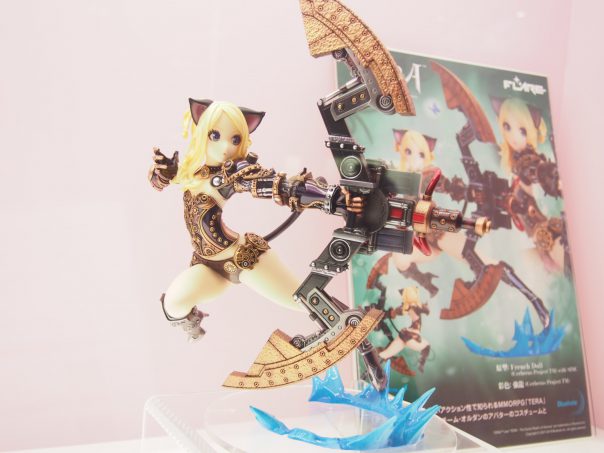 Megumi Kato from How to Raise a Boring Girlfriend (Saenai Kanojo no Sodatekata).
Released from Max Factory.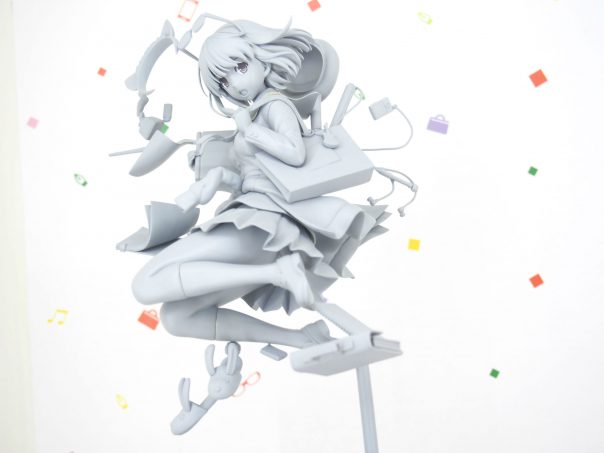 Utaha Kasumigaoka.
This figure is also released from Max Factory.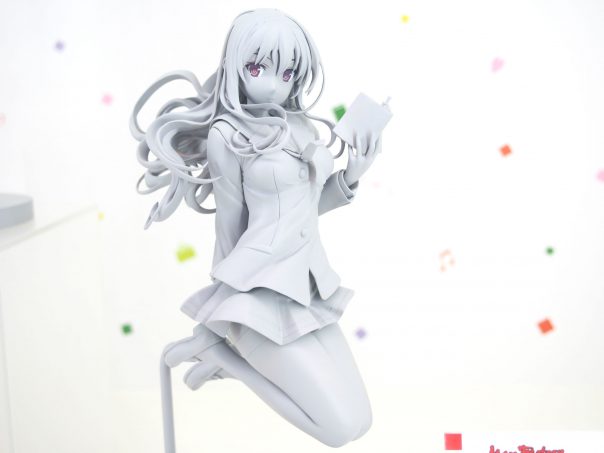 Mash Kyrielight from Fate/Grand Order.
This is great work.
She wears Japanese Kimono.
Happy New Year style Kimono is cool!
It is released on October 2018.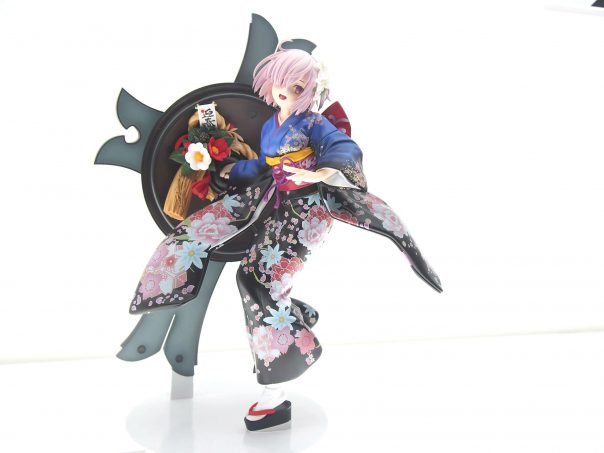 Archar Ishtar.
This is also from Fate/Grand Order.
Released on August 2018.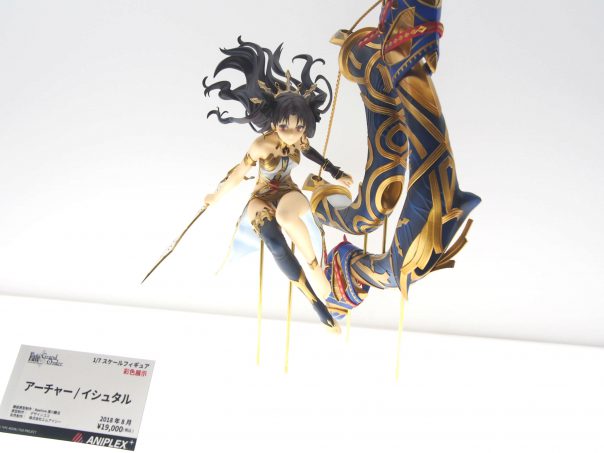 This casual wear of Saber is rare.
This is journey in UK ver.
Ruler La Pucelle from Fate/Apocrypha.
Released on September 2018 from Aniplex.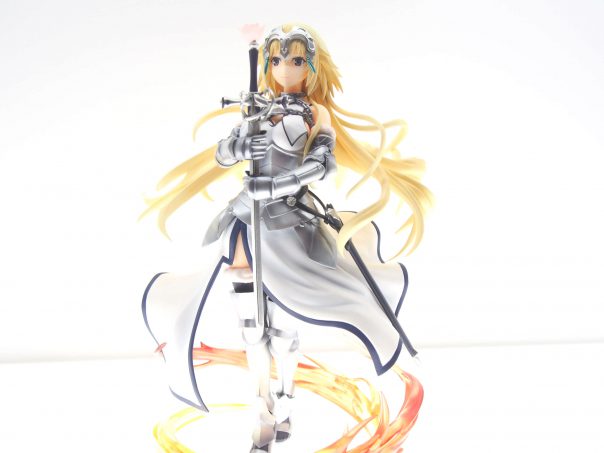 Found stage of Devilman!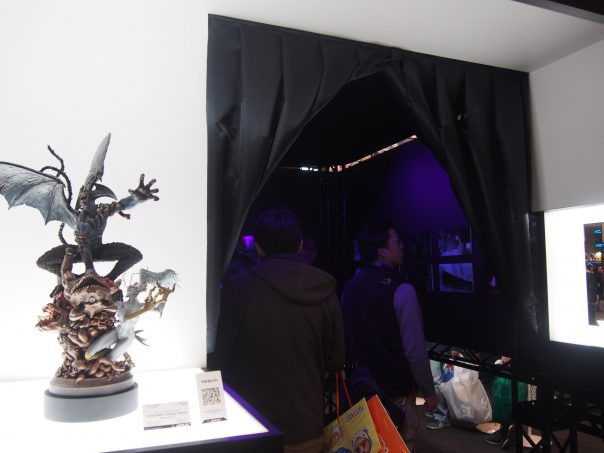 I could see figure of Devilman and pictures on the wall inside.
Devilman Crybaby which is renewed ver. of Devilman started this year.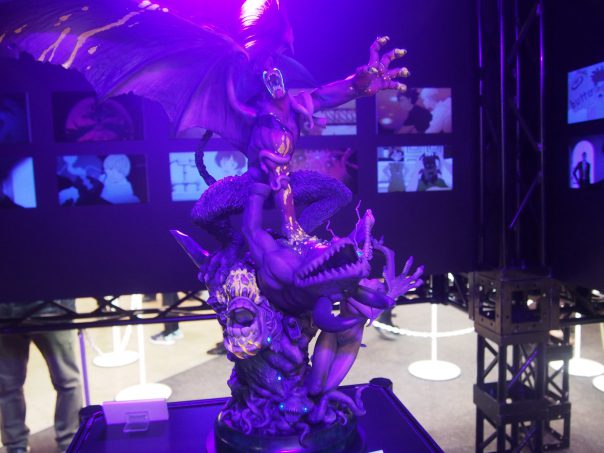 Outside I found another Cosplayer.
I did not know this cosplay but I could find this is from DIACRONE from the leaflet she held.
DIACRONE is toy of TAKARA TOMY.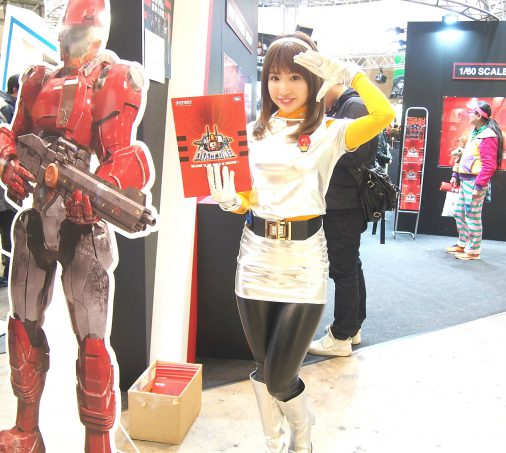 Found figures of Free!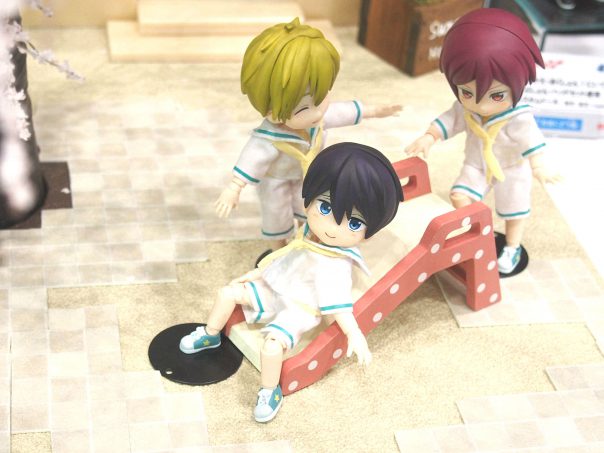 This is Hazama from BLAZBLUE.
BLAZBLUE is an action game you can play at amusement arcade.
This figure of Hazama is released from BROCCOLI.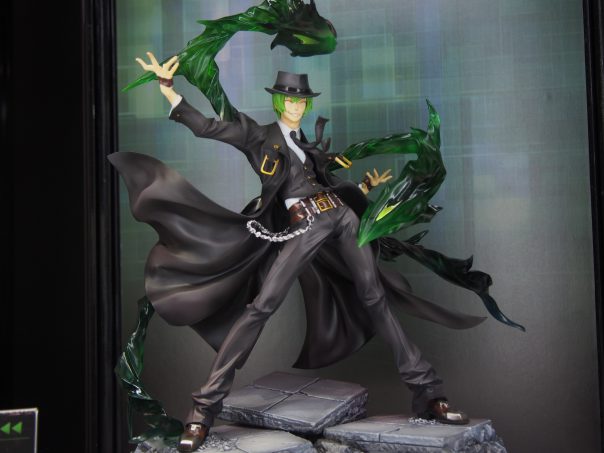 Wataru!
I had this figure of Ryuomaru when I was little.
Mashin Hero Wataru is one of my favorite animes!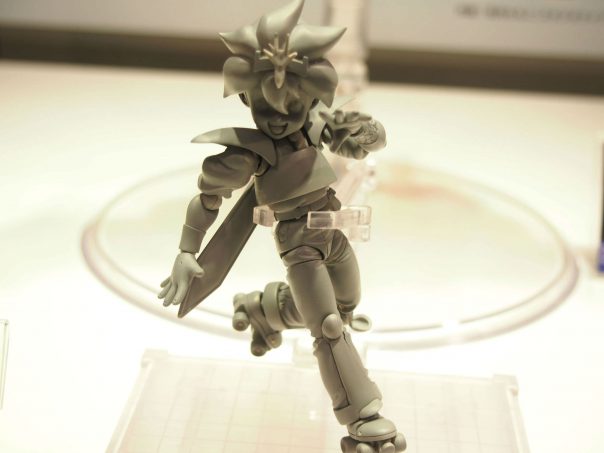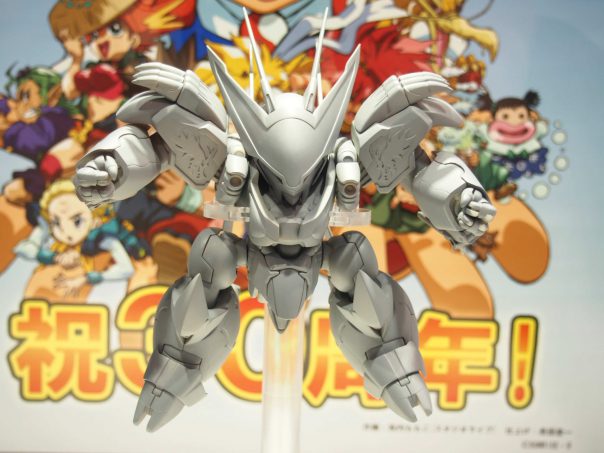 Joumon Kugutu!
Last time when I was going to buy another ver., Joumon Kugutu Bokkoku, it had already been sold out.
And this time, I was too late to find it that already sold out.
This is Joumon Kugutu Zikin from 1000Toys.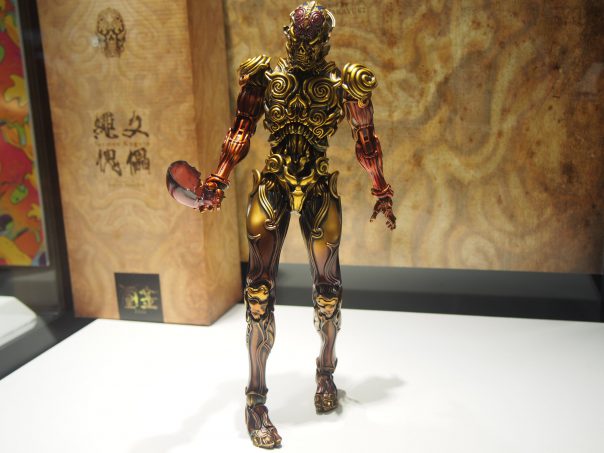 When I went outside to next hall it was almost close time of the event.
Inside hall what I could see was Wonda-chan.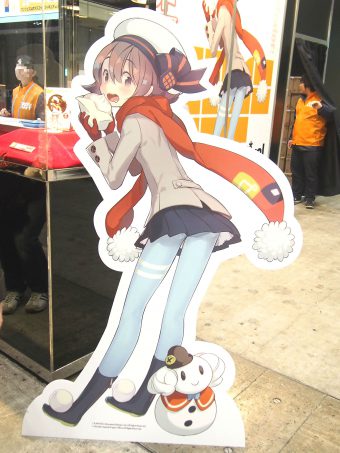 I found figure of Wonda-chan next.
Wonda-chan is an original character of Wonder Festival and every year the look and the costume of it is different.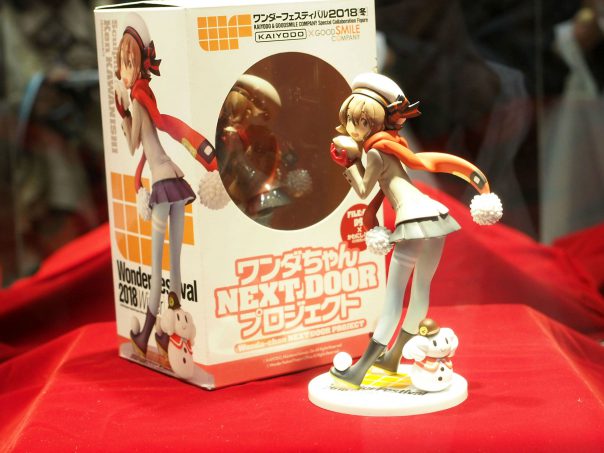 I could find Sweets shop of Wonder chan, to.
Just for a memory, I decided to buy.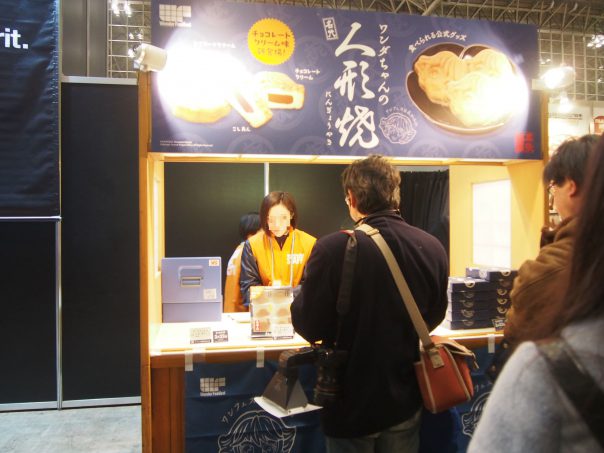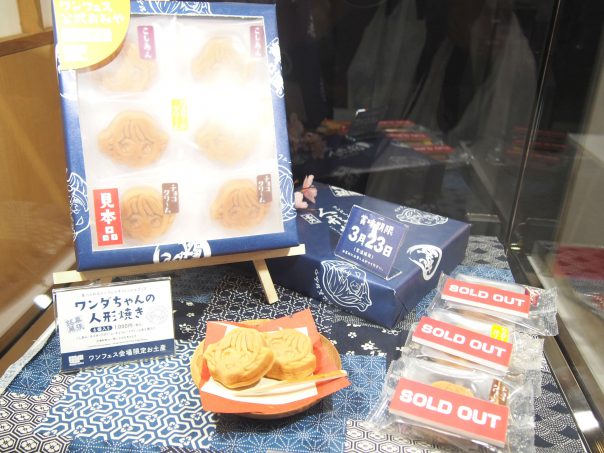 Time was up!
This time I just enjoyed main hall but I had a lot of fun!
Summary
Good point of Wonder Festival is this is not just for showcase of figure and toys but you can buy them.
You can see demonstration or you can experience some items.
If you are fan of Japanese seiyu, you can enjoy their talk show on the stage.
That's great thing of Wonder Festival!
You can also find trend of Anime and figures.
This time I could see figures made by 3D scanner or printer.
If you are an anime fan this is must-event to visit!
Next Wonder Festival is summer!
Come visit if you have a chance!