Hades Project Zeorymer.
All white color but cool robot!
This Zeorymer is collaborate work of Max Factory and Sentinel.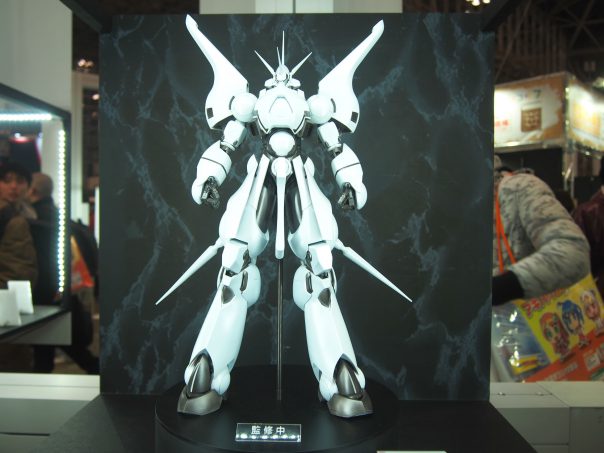 Mikoto Miaka from A certain scientific railgun S.
This is limited black colored Ver.
Yes, I bought it although it was for business.
It costed $112 (12,000 yen).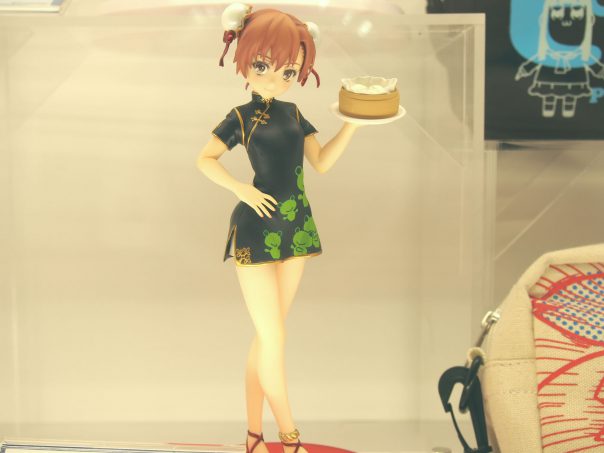 Aoba Suzukaze from NEWGAME!.
This figure is scheduled to release on this July 2018.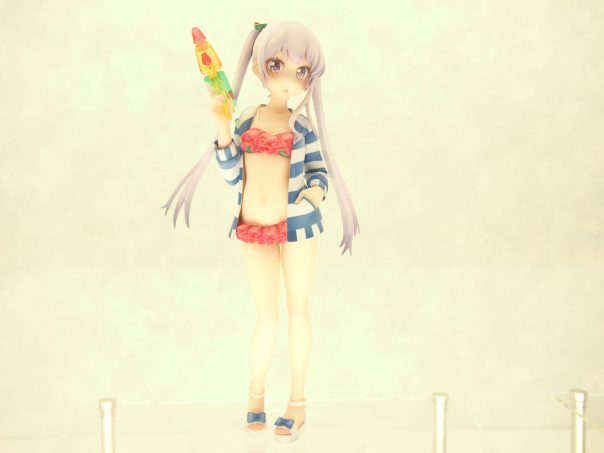 Why Katana suddenly?
But later I found life-size figure of Mikazuki Munechika from Touken Ranbu.
They were all real Katana from Touken Ranbu -Online-.
Only in national museum, we can see these Katana so this was rare chance.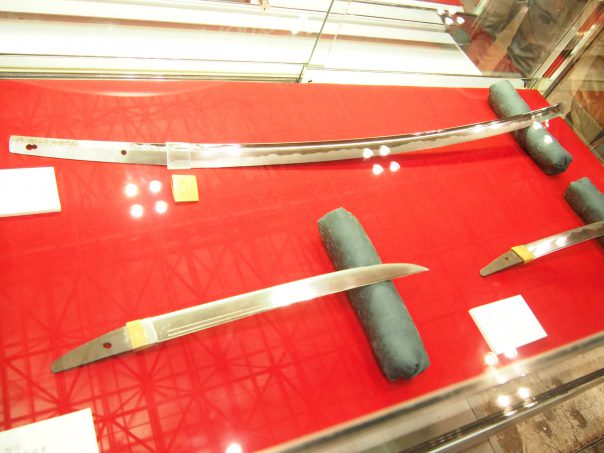 Found Mikazuki Munechika!
Great!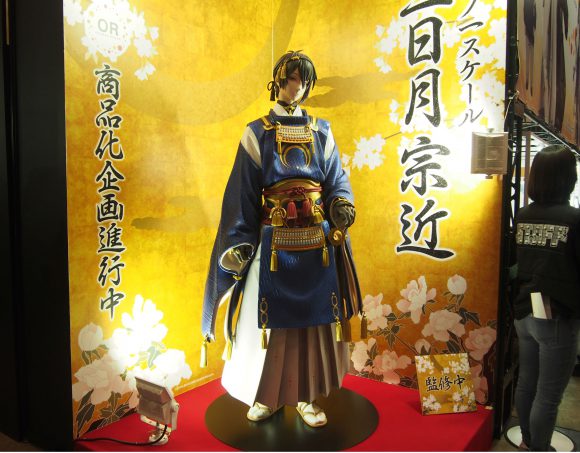 There were 1/8 scale figures of Yamatonokami Yasusada and Kasyuu Kiyomitsu from Touken Ranbu.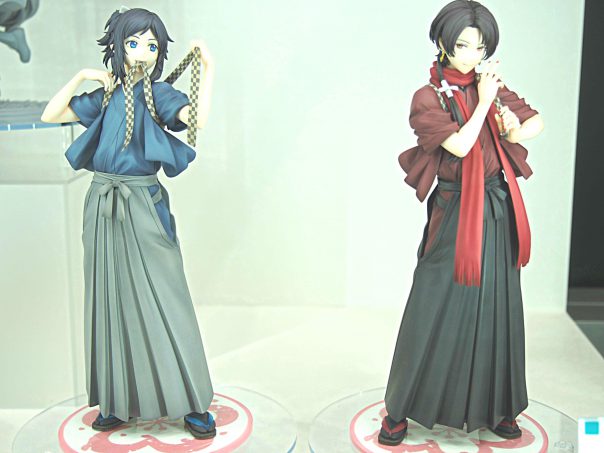 Anime of Shogi?
I didn't know that but looks like new anime.
It is "The Ryuo's Work is Never Done! (Ryuo no Oshigoto)".
Ryuo or Meijin is the top rank of Shogi.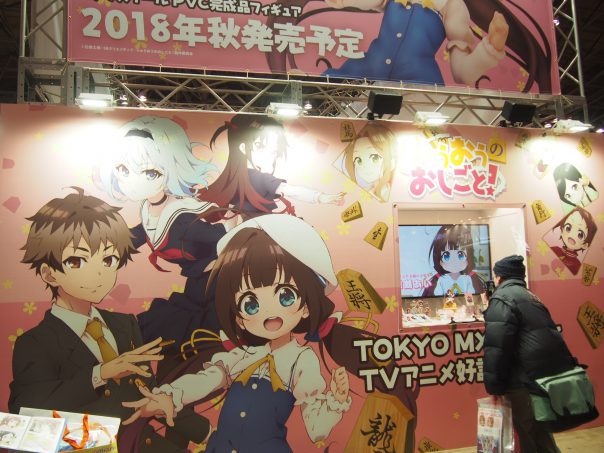 This is heroine Ai Hinatsuru.
Scheduled to release on September 2018.
Price is $111 (11,880 yen).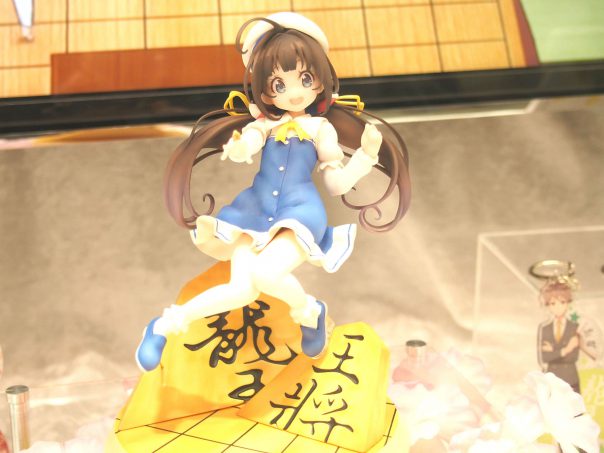 This is well made figure from FairyTale.
-Another- White Rabbit (Shiro Usagi).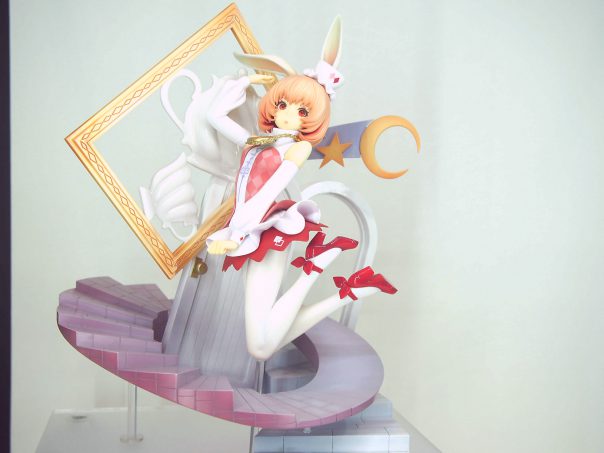 These are Dolls from Good Smile Company.
They are Harmonia bloom.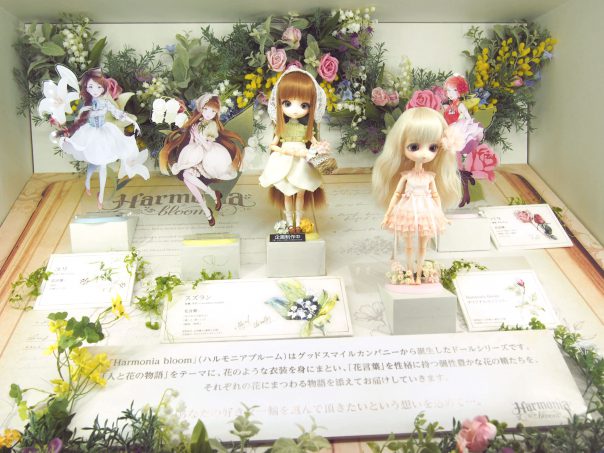 Kizuna AI!
She became very popular virtual YouTuber, right.
I did not know it become Nendroid!
Looks like the exact date of its release has not decided yet.
Left side is also popular virtual YouTuber Shiro.
She also becomes Nendroid!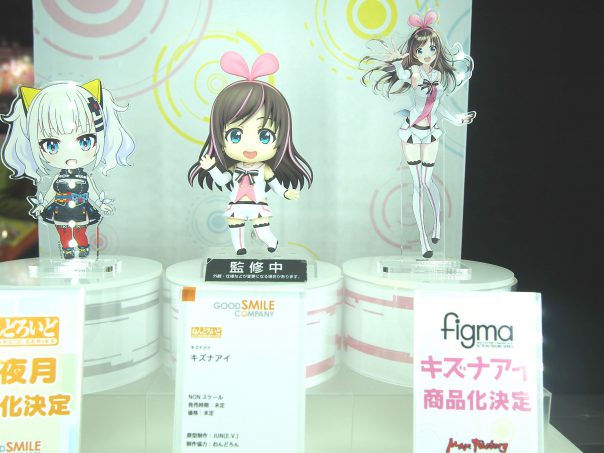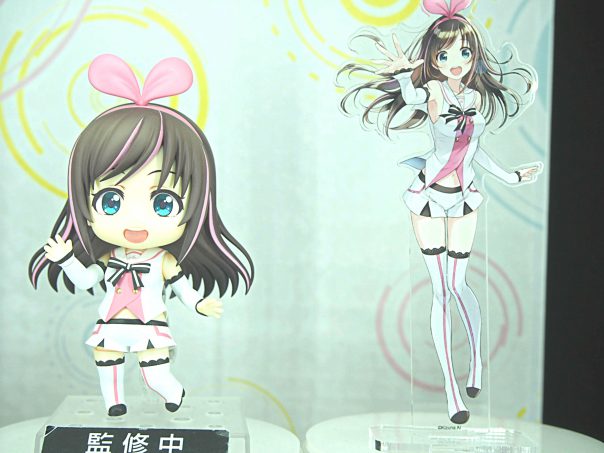 Slayers!
Nendroid of Lina Inverse!
I was watching this anime!
It is released from Good Smile Company but the date is still undecided.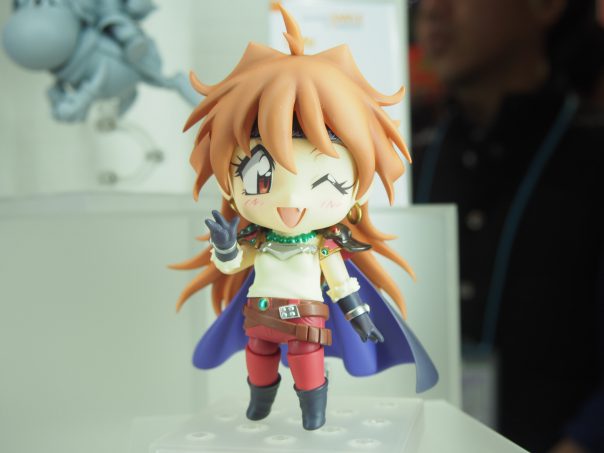 Suddenly book shelf?
It was not for book but for figures.
You can make figure book frame in workshop and shoot the figure with the figure book frame here.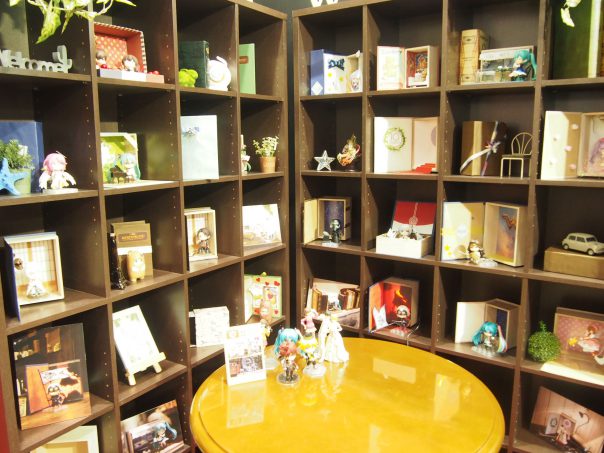 Love Live became very popular lately.
This is 1/7 scale figure of Chika Takami of Blu-ray jacket Ver.
It is released from Good Smile Company.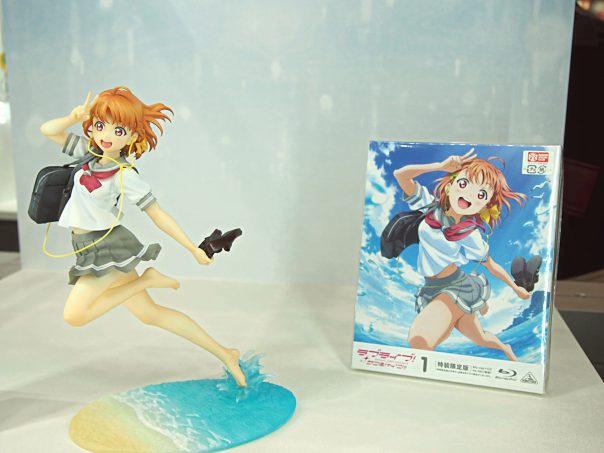 Akari Kawamoto.
March comes in like a lion (Sangatsu no Lion) was the most popular anime of Shogi.
It also became movie last year.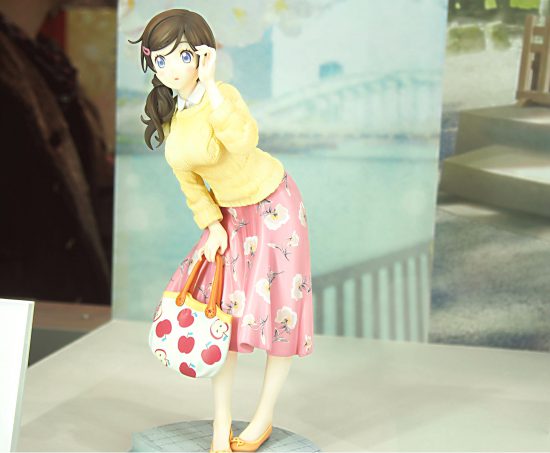 Charecters of Fate/Grand Order wearing egg shell.
Interesting.
The name is Piyokuru.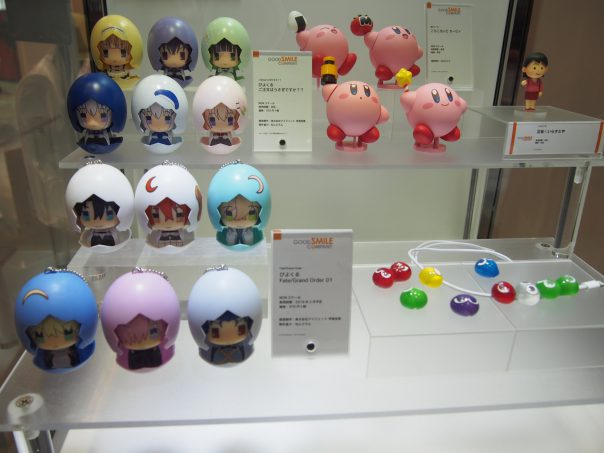 I never imagined straw figure doll (Wara Ningyo) becomes figure.
I see, this was not ordinary one but from anime Hell Girl.
Good design!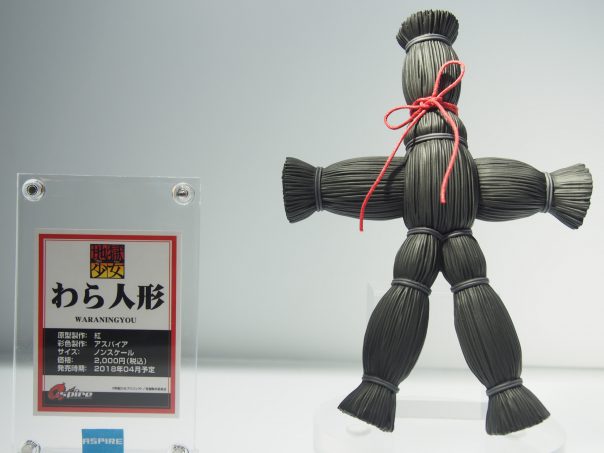 Found Tachikoma!
Yes, this is from Ghost in the Shell!
It walked by the use of iPad.
I was surprised to see this Tachikoma recognized the person in front through the built-in camera!
It can even talk through voice recognition, natural language processing and voice synthesis.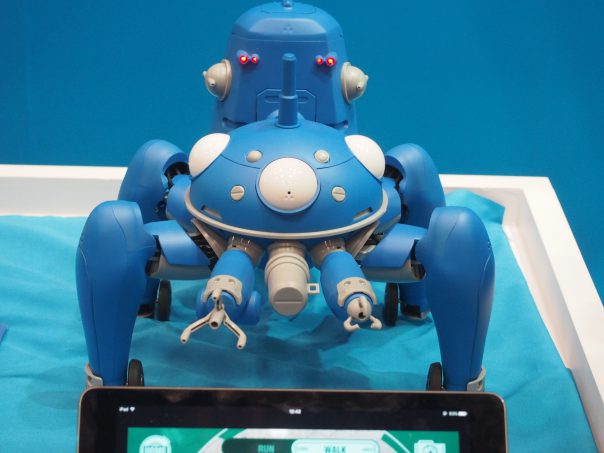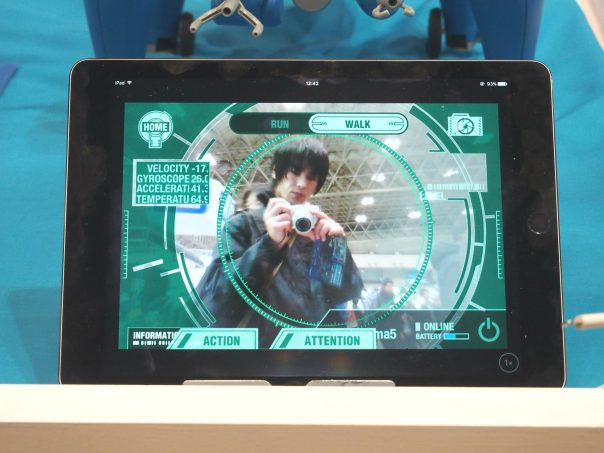 Next to Tachikoma was Dominator!
It is from anime Psycho-Pass.
I like this anime and went to a theater, too.
Later I could see the stuff demonstrate it!
Dominator could changed into eliminator mode to the voice of Noriko Hidaka who played the voice role of Dominator in anime.
It was really cool!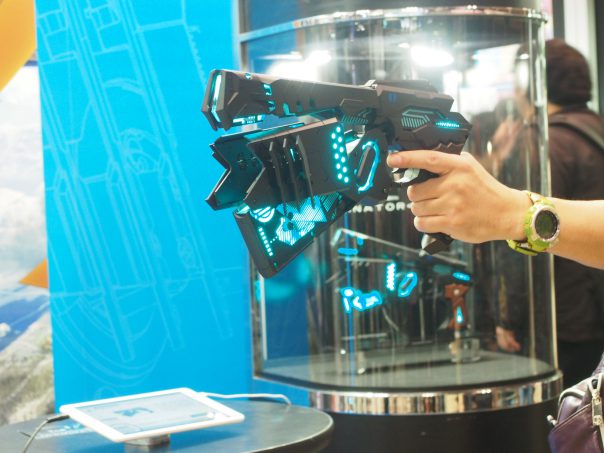 Wow, amazing work!!
It is an eagle made by MIKI KANAMINO located in Hyogo Prefecture!
To my surprise, they have been making this eagle since 1952 and emperor also came to see it in 1964.
It is made of 3300 different kinds of saws and I think this eagle is 4th generation.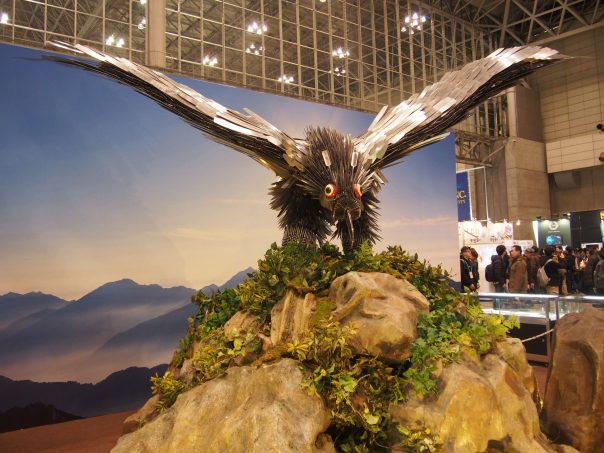 Figure of Digimon were good!
They are scheduled to release this August 2018 from MegaHouse.
Metal Garurumon and Yamato Ishida.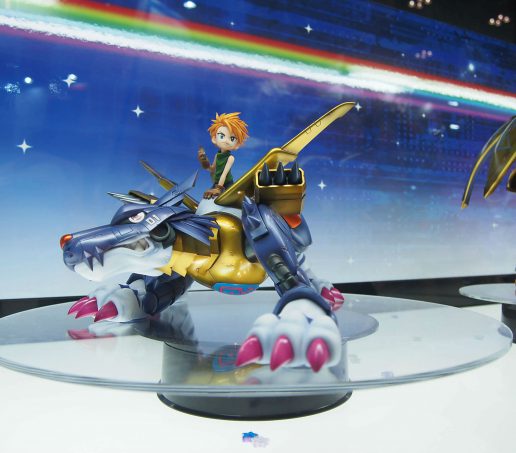 Wargreymon and Taichi Yagami.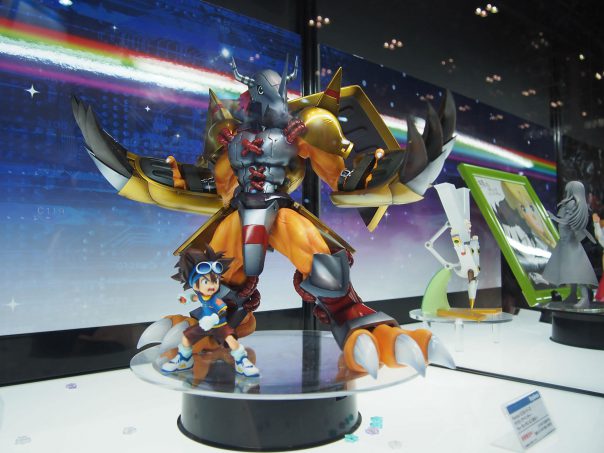 Tetsuya Kuroko and Seijyuro Akashi from Kuroko no Basuke.
These figures are also from MegaHouse.
Sorry Tetsuya Kuroko was out of focus.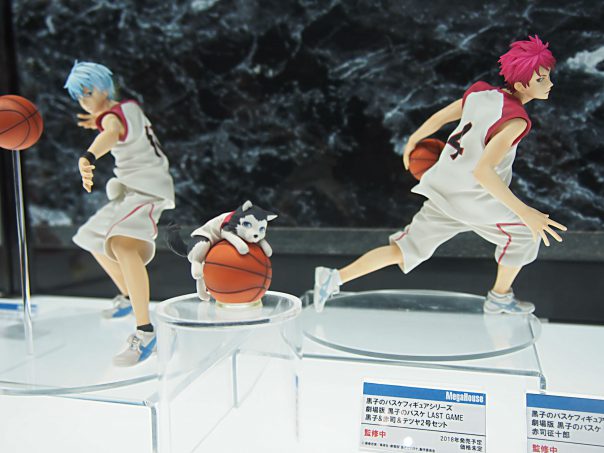 This figure of Naruto was great!
Uzumaki Naruto and Kurama!
G.E.M series from MegaHouse.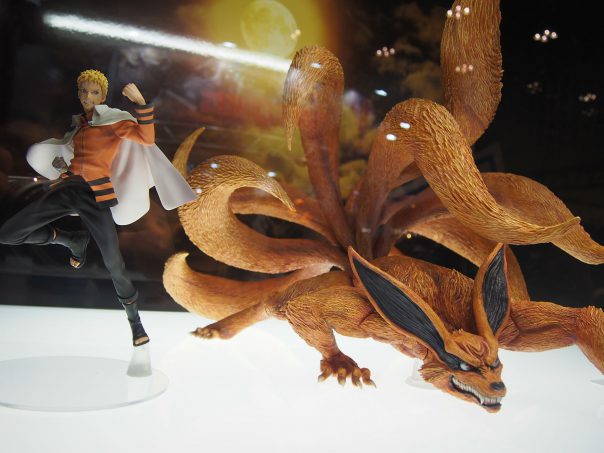 Wow Godzilla!
I went see the movie of anime ver. Godzilla last year!
And this one is Godzilla from anime ver!
I could see this robot, too in the movie.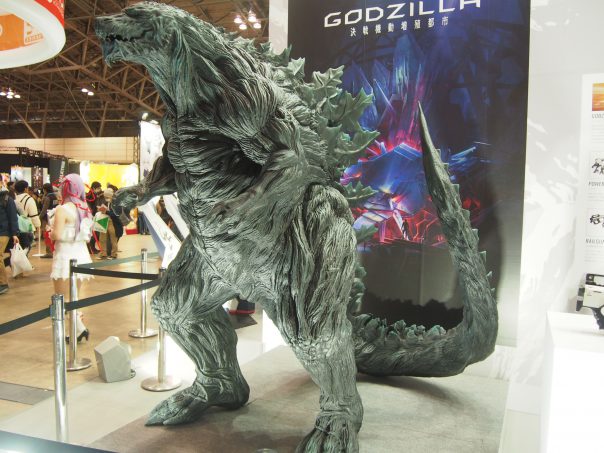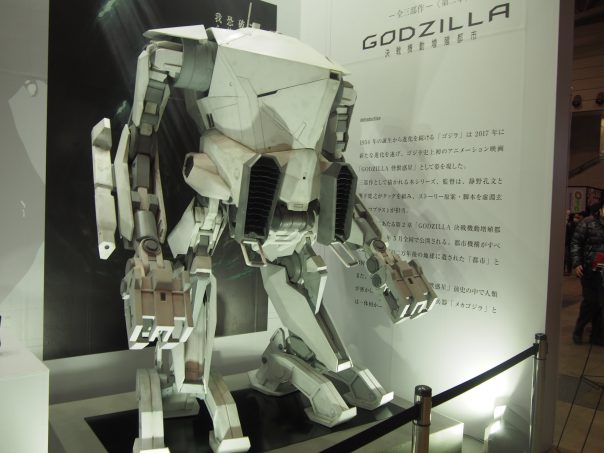 Mao-sama wo Produce?
I did not know this anime.
Actually it was not anime but game for smart phone.
This spring it comes out from EMIQ and Hobby Japan.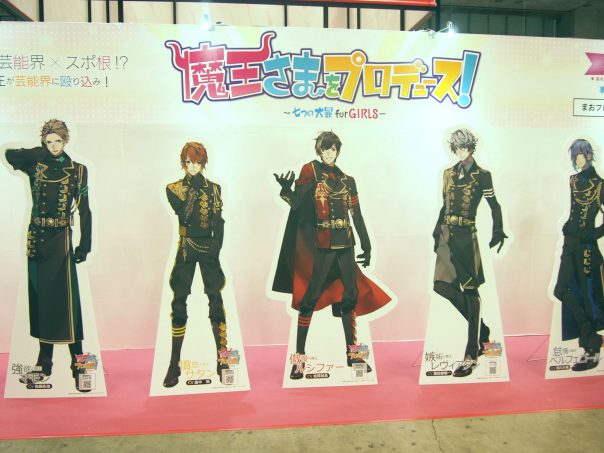 I could see so many figures in the shelves.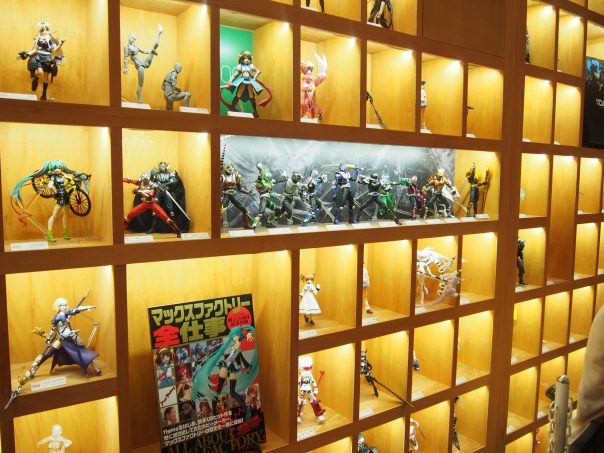 Oh, Pinch of Brave Yoshihiko!(> <) Don't give up! You can win!!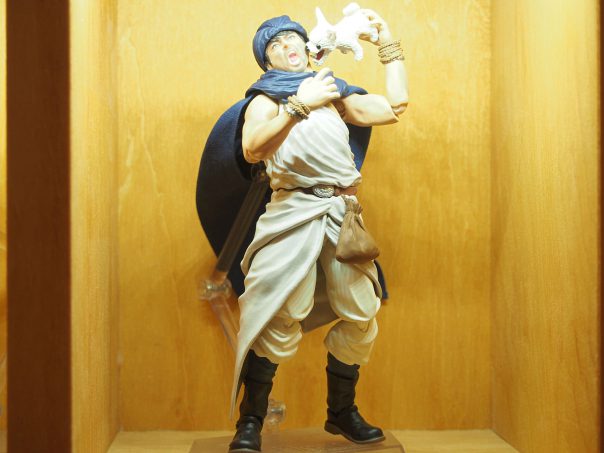 Found Cookie Shop!
Hokka is a company in Kanazawa Prefecture and famous for its cookie and biscuit!
So I bought the Cookie!
Cookie of Carob is rare!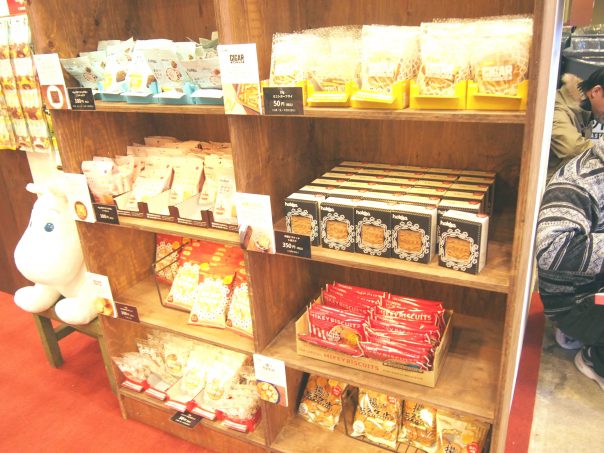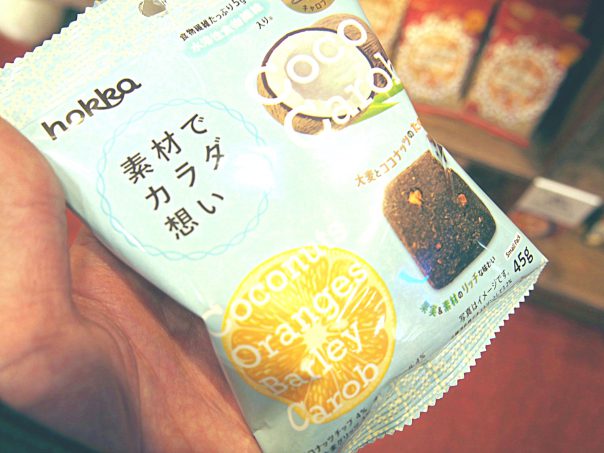 I tried this headphone.
The sound was very good and it could be folded into very compact size.
Member of LINKING PARK Hahn also joined for the planning of this headphone.
This unique headphone was released from Good Smile Company.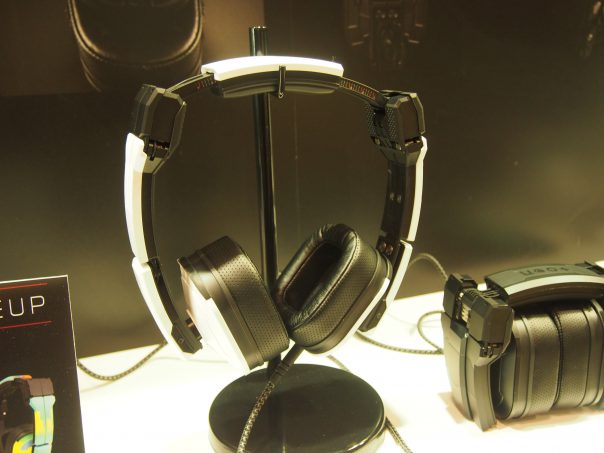 Re:Zero -Starting Life in Another World!
Rem school uniform ver. and Emilia teacher ver.
This autumn 2018 they are released.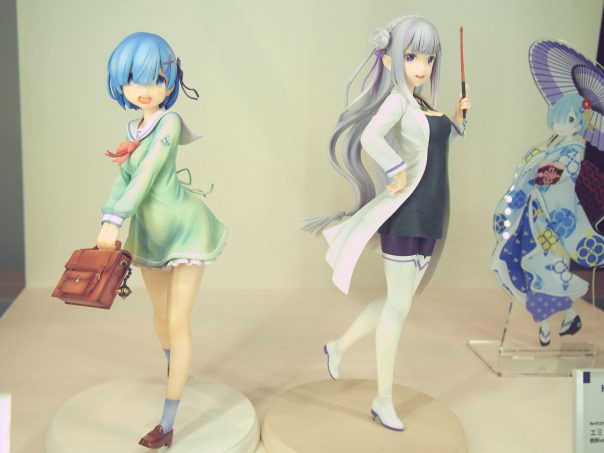 Kino's Journey (Kino no Tabi).
This is refined ver. and scheduled to release December 2018.
Its price is $89 (9500 yen).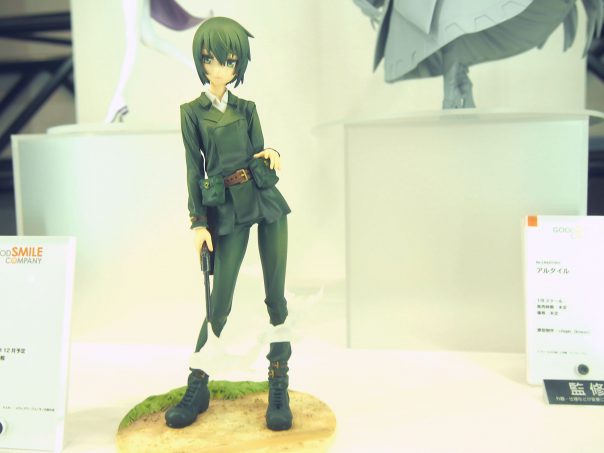 Nier: Automata!
Last time when I saw it, it had no color but now it has color!
2B is cool!
It is released from Square Enix but the date is still undecided.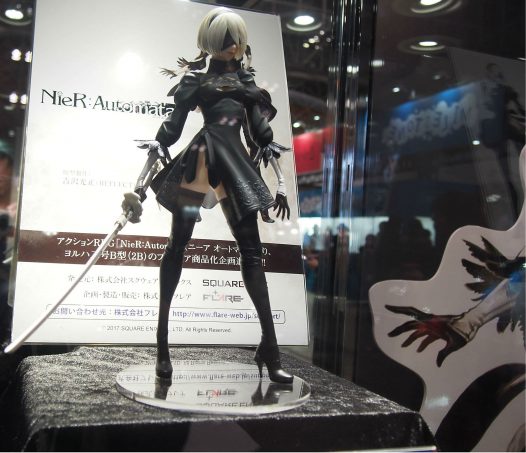 Now I separate the page.
Have a look final page 3 from down below!!