※ Sorry, Hinohara Shizen no Ie, which I introduce in this article looked like closed in 2017
If you want to enjoy real Japanese school like in anime.
Here is the place!
You can enter rather you can stay!!
Abandoned school in Japan has been increasing
Every year more than 400 schools has been abandoned in Japan.
The number of abandoned schools is 6834 for 20 years (From 2004 to 2014) all over Japan.
The main reason of it is declining birth rate and aging population in Japan.
Since 1970s, the birth rate has been declining slowly.
The less the number of child becomes, the more increase of useless school.
Especially school in local area that is far from the city is abandoned.
People are concentrating in urban areas and leaving behind it is depopulation in rural areas with elderly people.
Among school, elementary school has the highest rate for abandon.
It is very sad thing to see the memorable school abandoned after the person graduated and got adult.
It is kind of like lose one's home the person grew up since he or she was child.
There are some people against the abolishing the school even if it is useless now.
But this is difficult issue as just keeping the building and its site costs also money.
And the money is from tax of citizen.
That might be the way it goes government work on consolidating and abandon schools.
And now searching for the new way for usage of abandoned schools.
I'd like to introduce unique abandoned school where you can enjoy activity or even stay in Tokyo.
Hinohara Shizen no Ie, or Hinohara Nature Lodge in Tokyo
Did you know there is a school where you can stay and enjoy camp?
In the first place, did you know there is a villa in Tokyo?
This Hinohara Nature Lodge is located in Hinohara-village, Nishitama-ward in Tokyo.
This is the only village still exists in Tokyo excluding islands.
So it takes about 2 hours by train from the center of the Tokyo as it is located in the western side of Tokyo.
But isn't it great we can enjoy school life in Japan within 2 hours from Tokyo?
This Hinohara Nature Lodge was made by renovating an abandoned elementary school.
Construction of the school is old wooden-style with two-story.
I've never been to there but as long as I see the picture it is really rural type or old type that we can't see those of city's nowadays.
I imagine all the numbers of the students in this school must be less than 20 at most.
This was the school image I wanted to go when I was a child.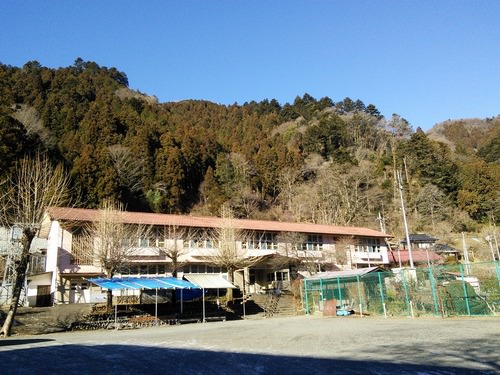 Source : HINOHARA+
You can walk down the walk way in school.
I remember the days in school.
We often run on the hallway and got scolded by the teachers.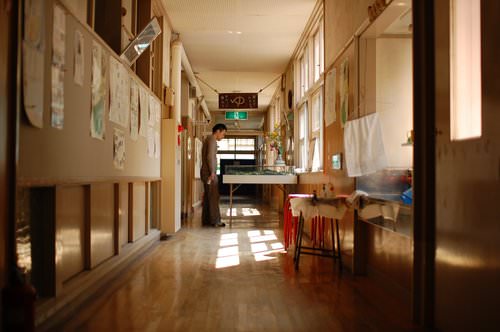 Source : HINOHARA+
How about being a kid again, playing tag, foot ball, etc. in school yard.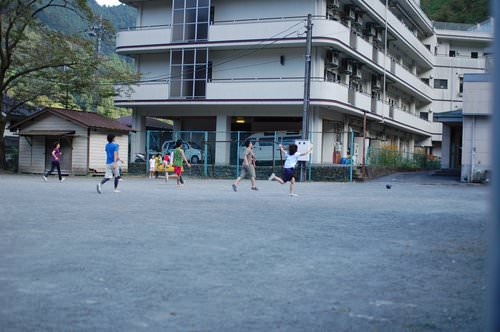 Source : HINOHARA+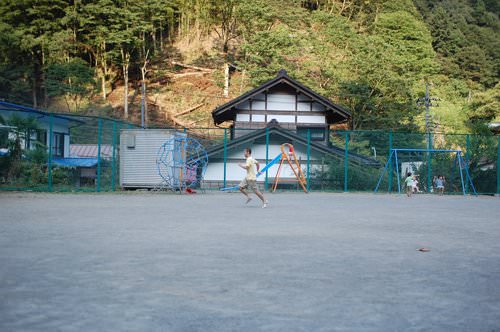 Source : HINOHARA+
We can't miss it, yes, camp at night.
Enjoy the barbecue with your friends or family.
Old-type cooking stove is available here that you need to learn how to make fire and cook rice without modern rice cooker.
You can enjoy splitting wood for the fire to cook food.
You can use all the tableware from the cooking room inside school.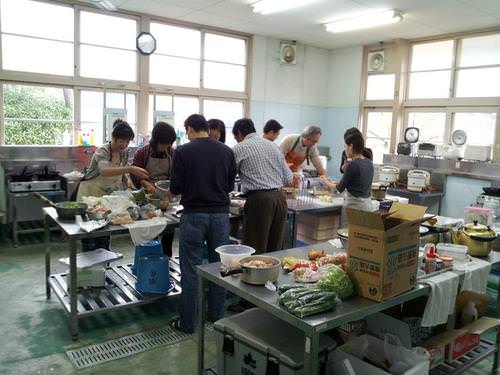 Source : HINOHARA+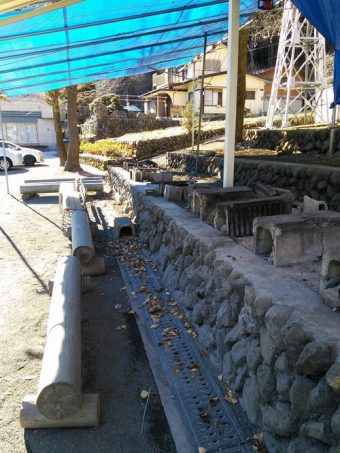 Source : HINOHARA+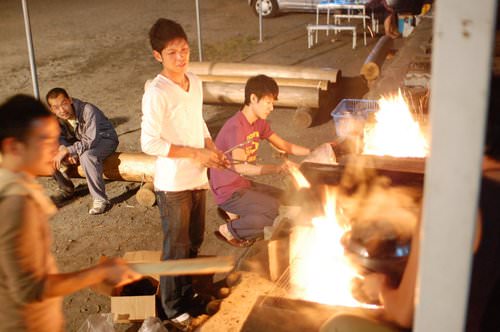 Source : HINOHARA+
A brook babbles ahead of the school.
Water is clear and cold.
It might be good to hang out along the brook for refreshing yourself.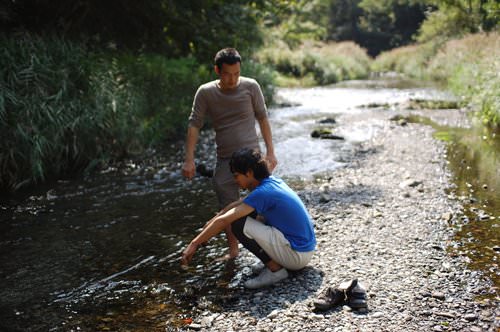 Source : HINOHARA+
Autumn leaves are beautiful as 90% of the village is forest.
In Spring we enjoy Sakura or cherry blossom or Ohanami, in Autumn we enjoy changes of the leaves and we call it Kouyou or momiji-gari.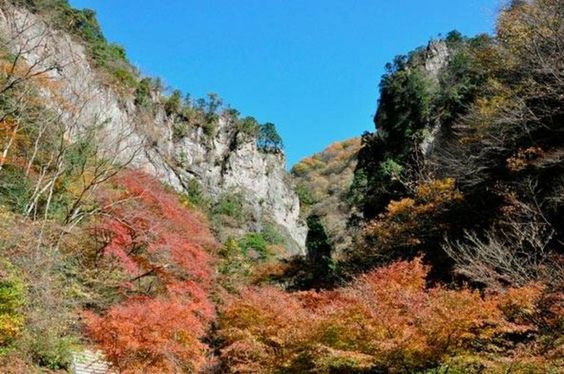 Source : facebook
You can see this starry sky surrounded by nature.
Clear air in mountains makes it possible.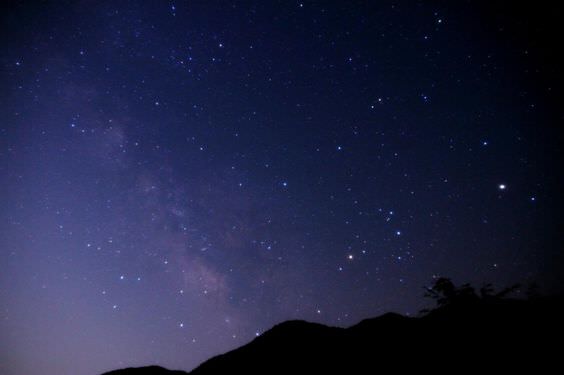 Source : facebook
Summary
Not only school life but also beautiful nature you can enjoy here around Hinohana Nature Lodge.
It might be good staying at hotel in center of Tokyo but this stay in renovated school also must be a unique and one of the unforgettable memories within you.
There are also many activities in Hinohara village and Hinohara Nature Lodge such as Ceramic Art Class, Vegetable Dyeing, Yoga, Zen Meditation, etc. that it might be good to try these activities if you have time and the timing's right.
Actually I myself would like to visit this Hinohana Nature Lodge or I'm going to.
I like the idea of using abandoned school like this where people can come together and enjoy good old days once again.
With that, abandoned school keeps living for long not only in one's memory but as the place people come together in reality.
Information of Hinohara Nature Lodge
Address : 3783, Ozawa, Hinohara-mura, Nishitama-gun, Tokyo
Telephone : +81-042-598-1031
Traffic : From JR Musashi-Itsukaichi Station bus (40 minutes) "Ozawa" for "Fujikura" bus stop drop off walk two minutes
Website : Hinohara Nature Lodge