Here is the second half of Wonder Festival 2017 Summer!
Thanks for keep reading!
Report of Figure and Cosplayer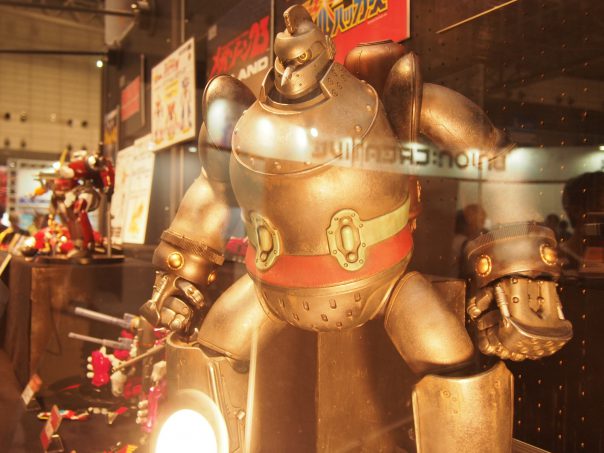 Tetsujin 28 was too cool!!
This is a big scale hybrid statue.
Work by Eisaku Kito.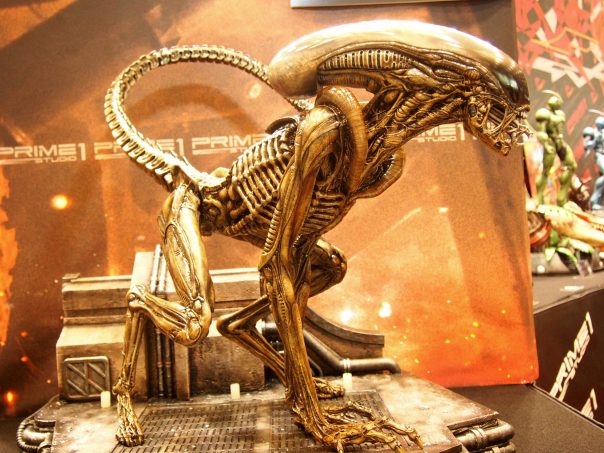 Alien!
Realistic!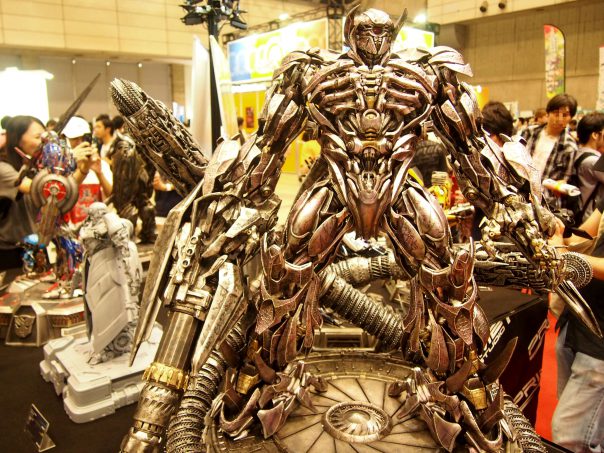 There were displays of Transformers.
This is Dark of the Moon.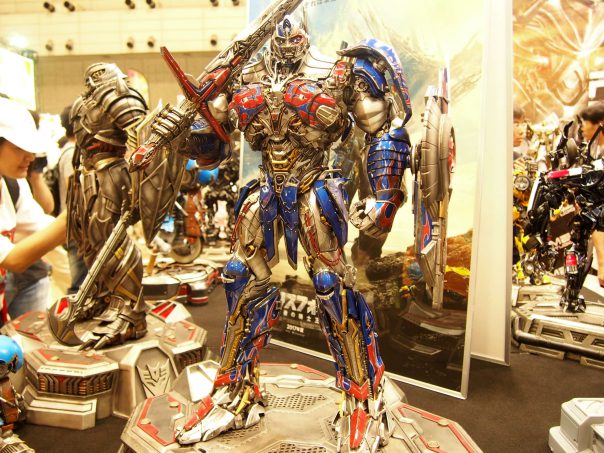 Convoy!
I had a toy of Convoy when I was 6 or 7 but it was not this cool!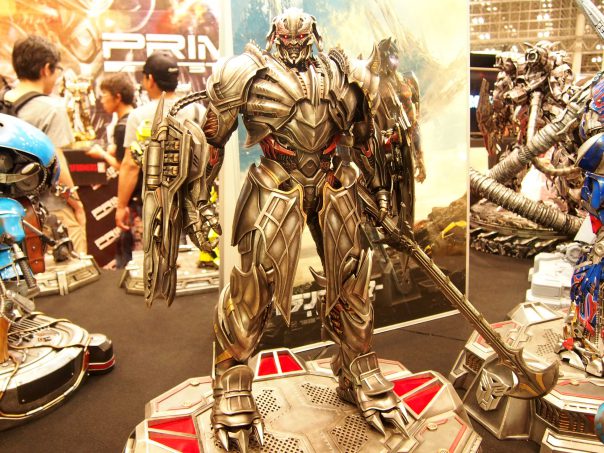 Megatron!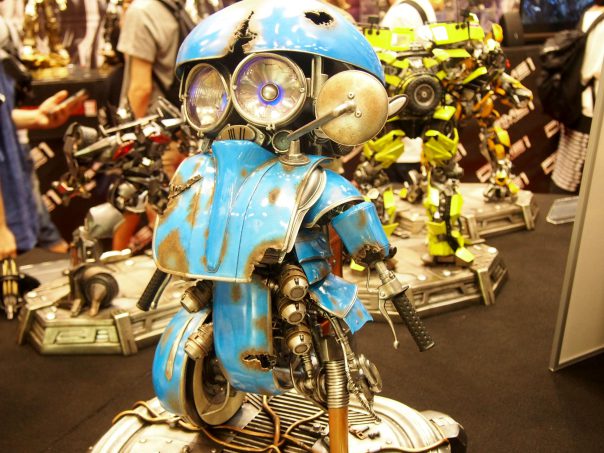 Is this from also Transformers?
I like it!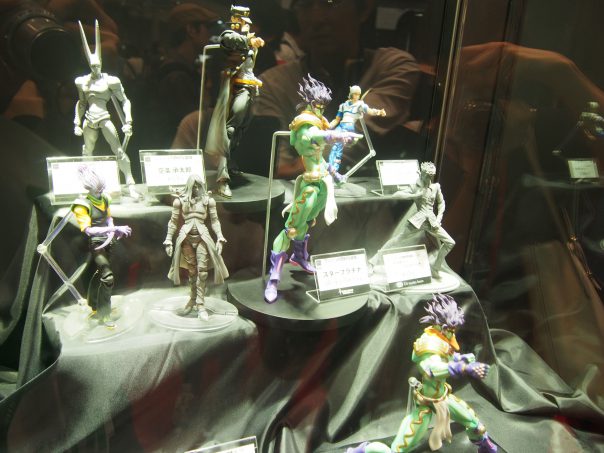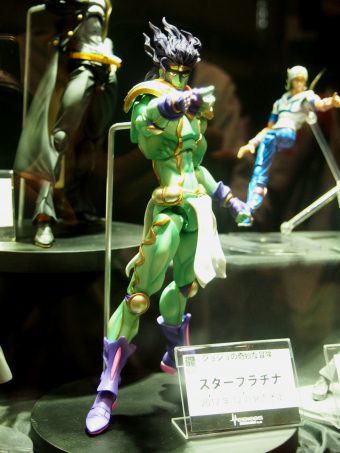 Jojo's Bizare Adventure!
Actually I was going to limited figure of Jolyne and lined up but it sold out in the middle so I gave up.
Star platinum release on December 2017!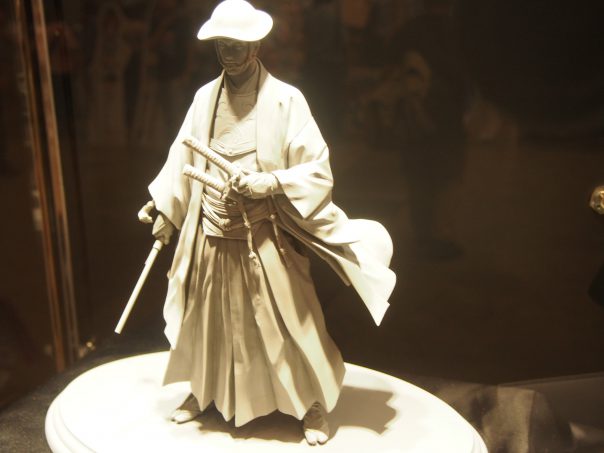 Onihei!
Heizo Hasegawa!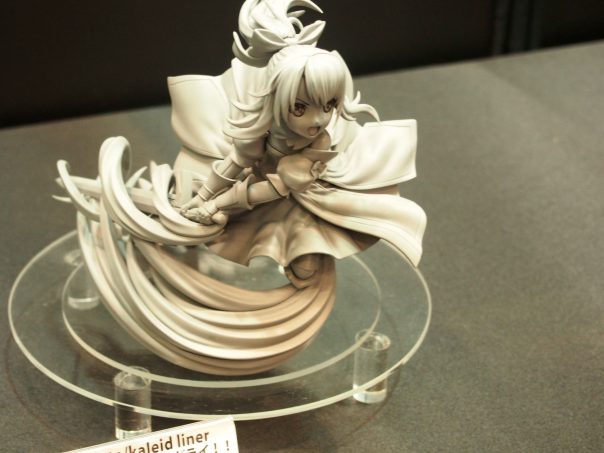 Illya Saber from Fate/kaleid liner.
It is not colored but will be released soon!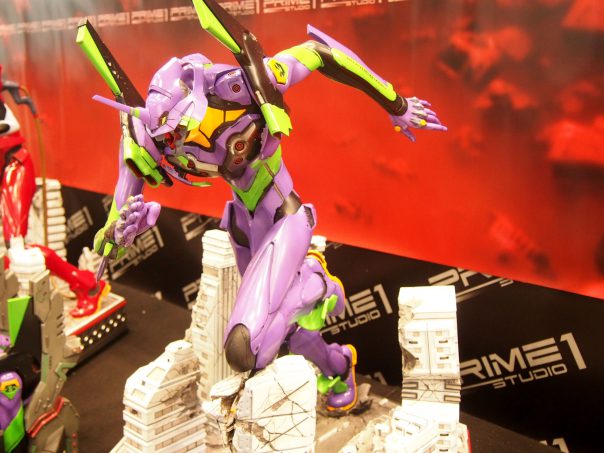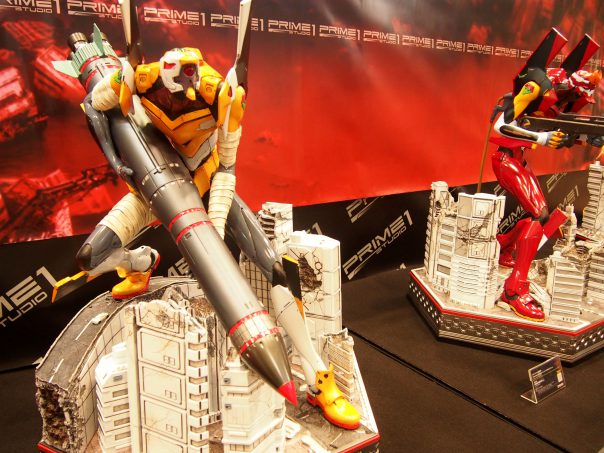 Evangelion!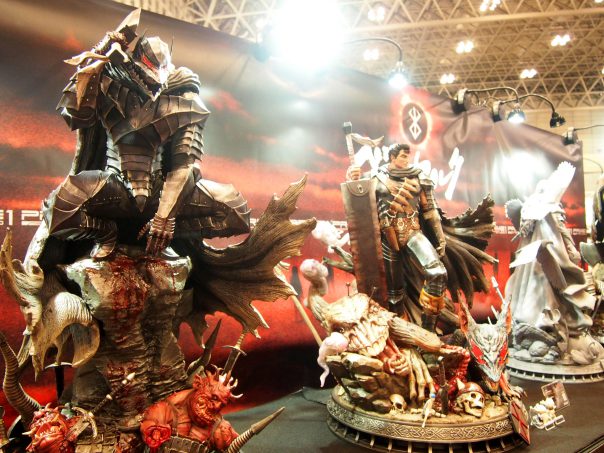 Berserk!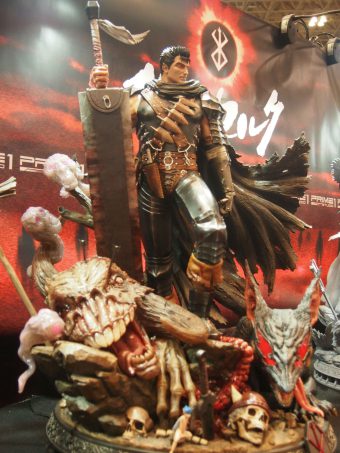 Guts!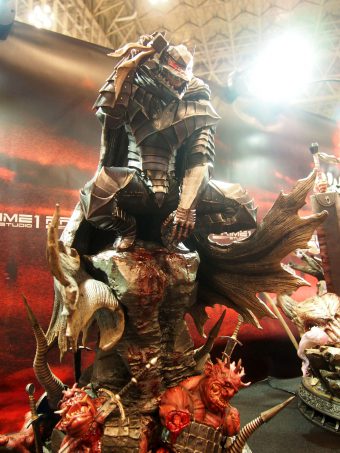 This Guts in berserker armor is really cool!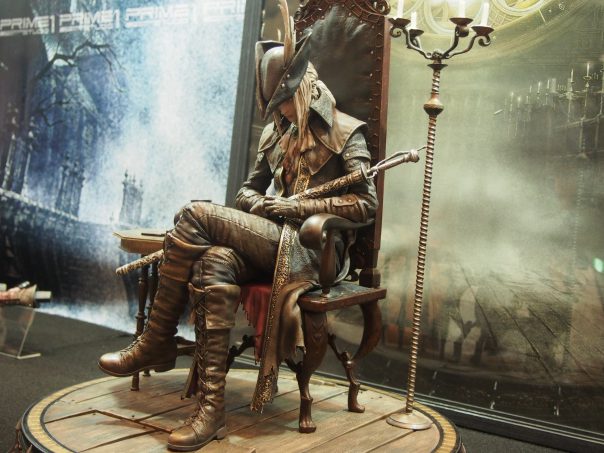 This is Lady Maria of the Astral Clocktower!
Well made!
It is scheduled to release in 2018 and the price is 69000 yen (about $620).
I see, but certainly it's worth it as it is well made to the details!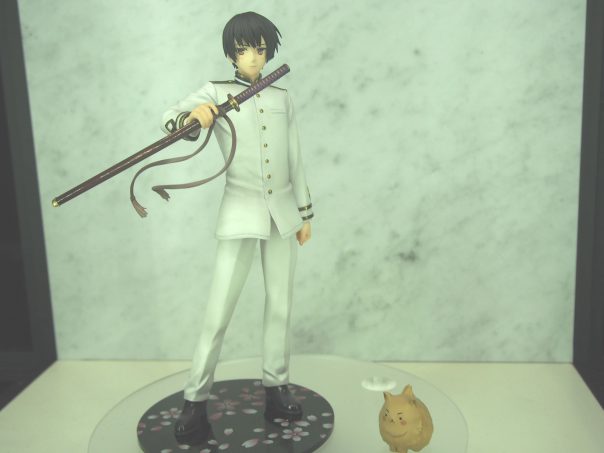 Hetalia!
Nihon!
In January 2018, it is released!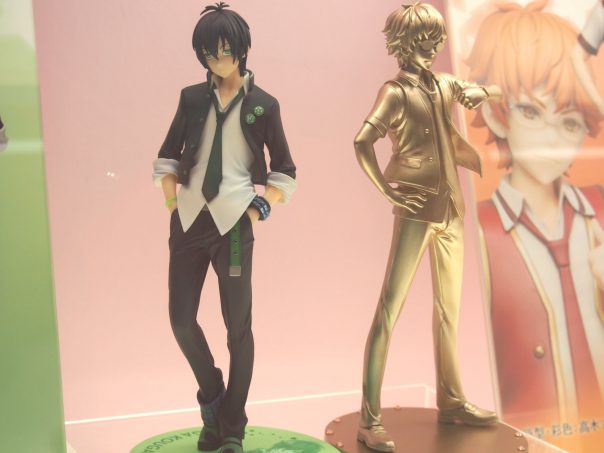 Taiga Kougami from KING OF PRISM by PrettyRhythm!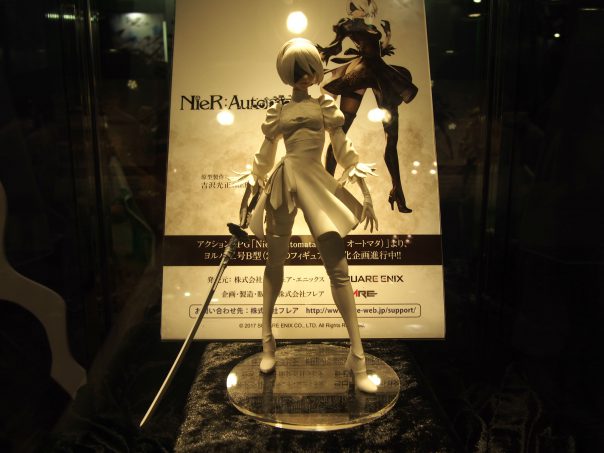 NieR:Automata!
This became a very popular video game, didn't it.
This is YoRHa No.2 Type B!
It has not been colored yet still looks great!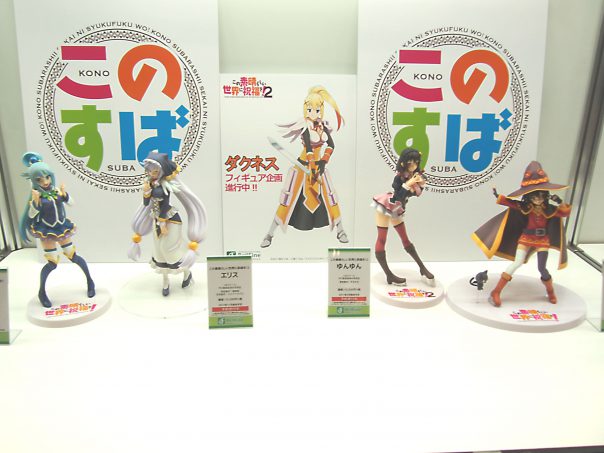 Konosuba.
This anime was funny!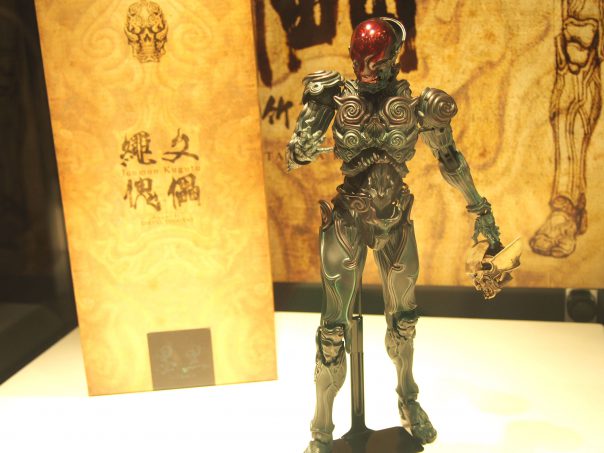 I was really attracted to the figure.
This is Joumon Kugutu Bokkoku from 1000toys.
This is my first time to see this figure.
I was wondering if I should buy this figure but did not buy it after all.
But I would buy it if I could go back in time to the past.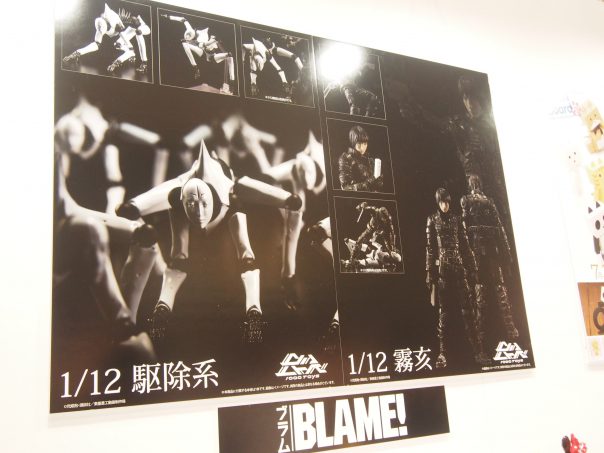 BLAME!
Yes, I went see a movie theater to watch this BLAME this year.
BLAME is a comic by Tsutomu Nihei and Knights of Sidonia is famous for his work.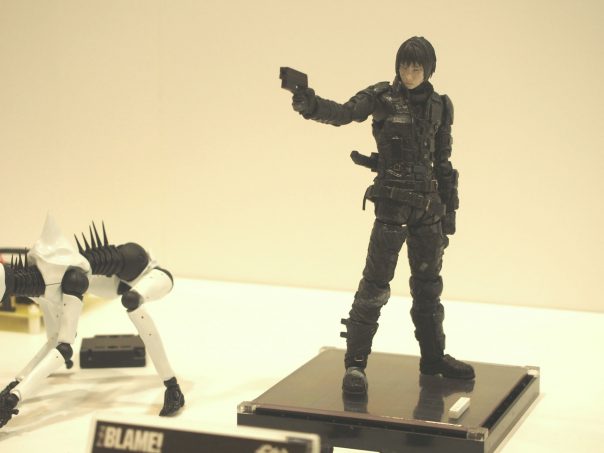 This is a figure of Killy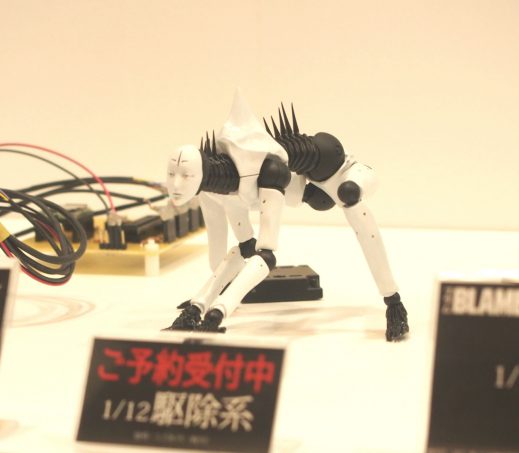 This is Kujo Gakari or Exterminator.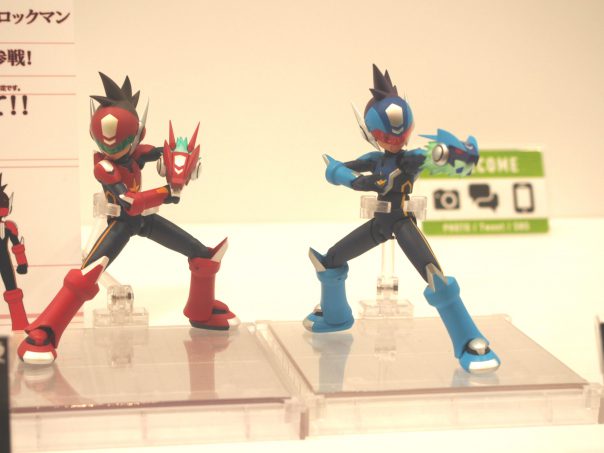 Megaman!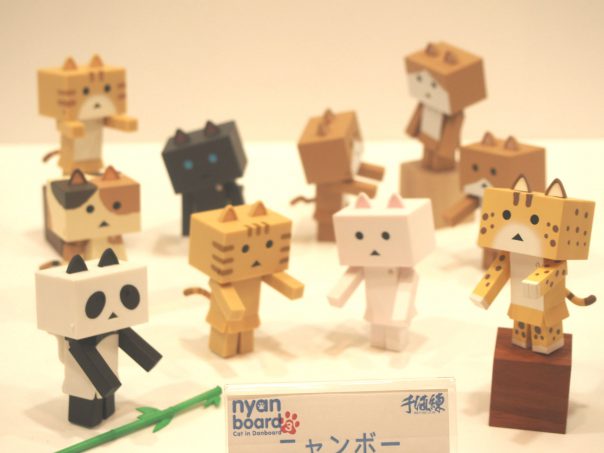 Nyan board!
It is released in October 2017 at 630 yen (about $60)
Cute!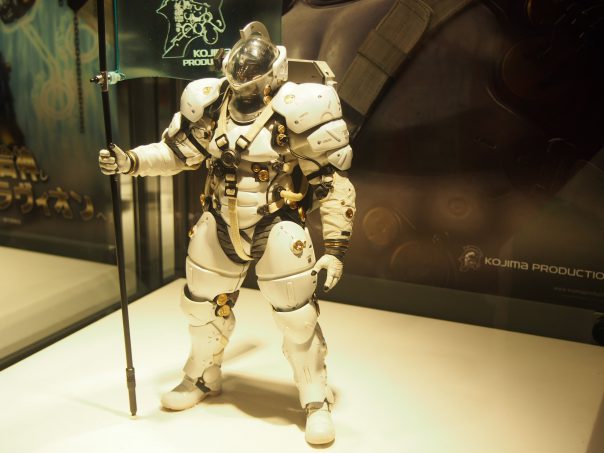 Ludens!
Masterpiece!
This is by KOJIMA PRODUCTIONS made by Hideo Kojima.
Scheduled to release from Sentinel.
Figure from Sentinel is always cool!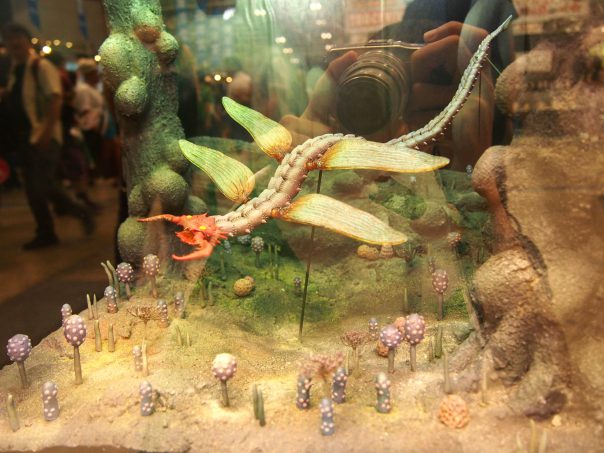 World of Ghibli!
This is Nausicaa of the Valley of the Wind.
Yes, this big bug appeared in the film.
It is Hebikera or giant multi-winged flying insect.
Yes, I bought limited ver. of this Hebikera at Ghibli Exhibition last year.
If you are interested in here is the article of it.
Ghibli Exhibition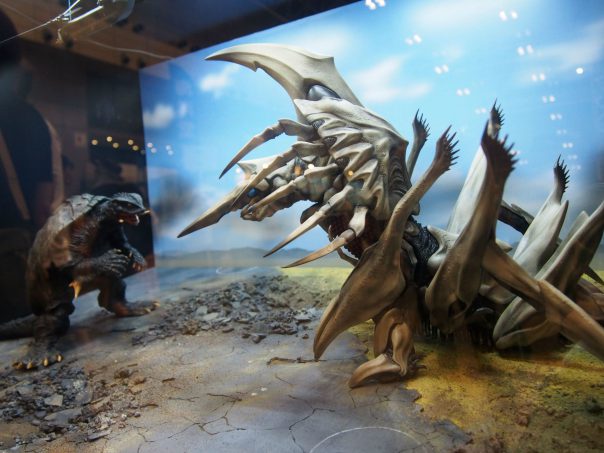 Gamera!
Battling with Legion!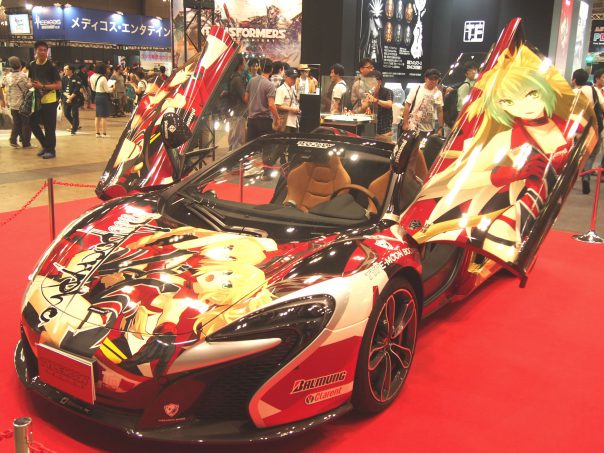 Wow!
Itasha again!
Gullwing is cool!
This is Fate/Apocrypha.
Fate/Apocrypha.
McLaren 650S Spider is the model!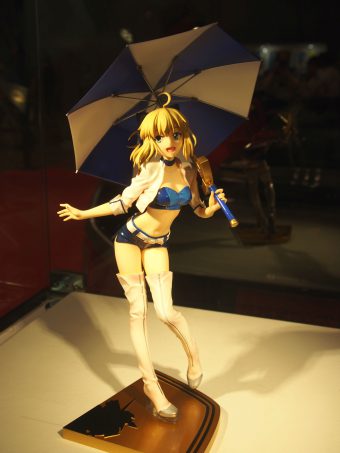 In the backside of Itasya was Lily.
This is Fate/stay night saber TYPE-MOON RACING ver.
Looks like it is released on 15th August 2017 from plusone.
It is within 2 weeks!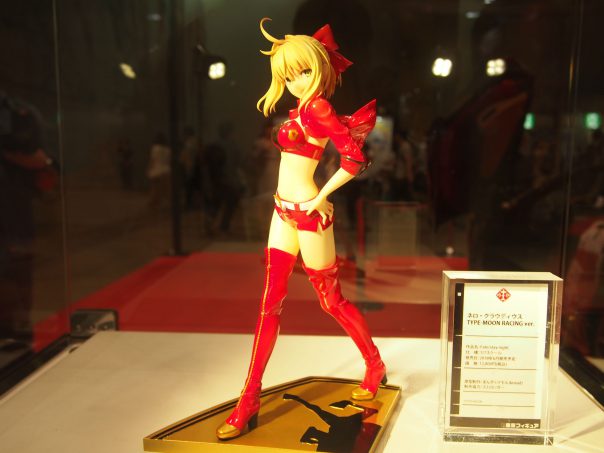 Next to the display of Lily was Nero Claudius.
It is also released by plusone.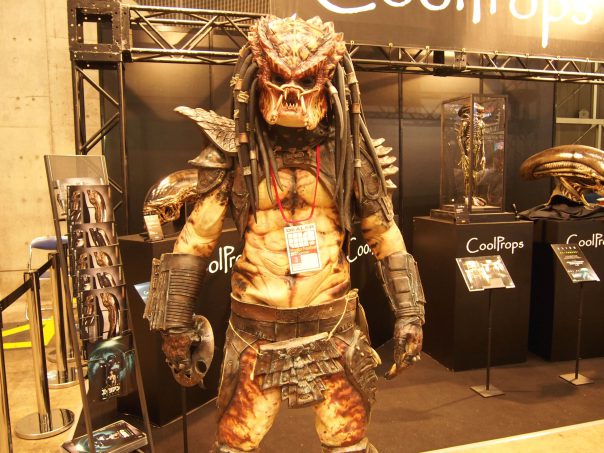 Predator!
Well made costume!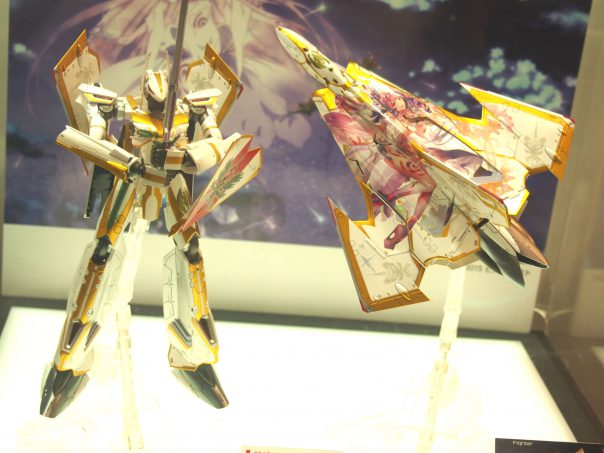 Macross!
SV-262Hs Draken III (Roid Brehm Custom) Deculture Ver.
Roid Brehm used it in the last episode of MacrossΔ.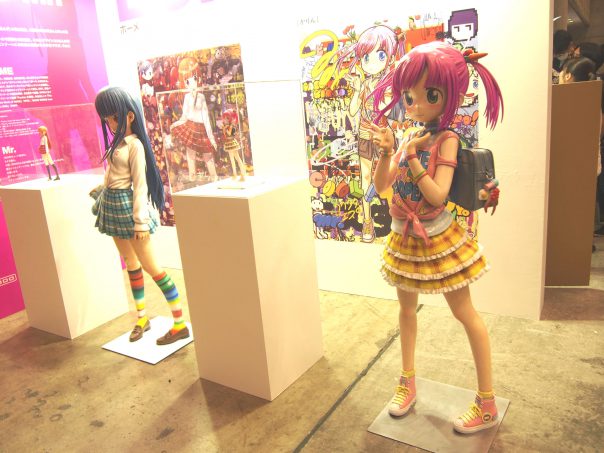 Life-size figures but I didn't know this character or anime.
Looks like the smaller figures next to them made by Bome.
Bome is a popular figure artist of Kaiyodo.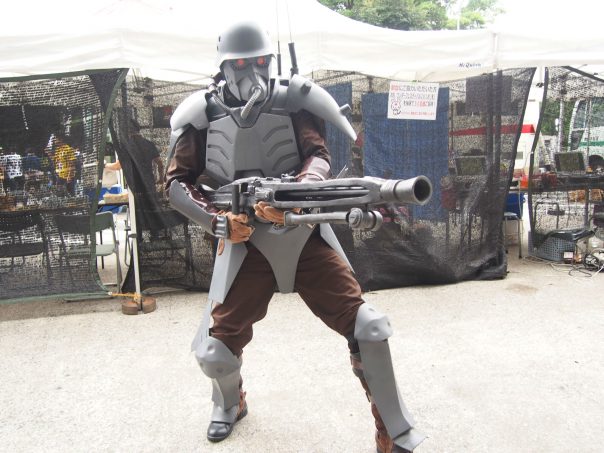 Now I went outside to take a picture of cosplayer!
First cosplayer caught my eye was him.
But I did not know the character and forgot to ask!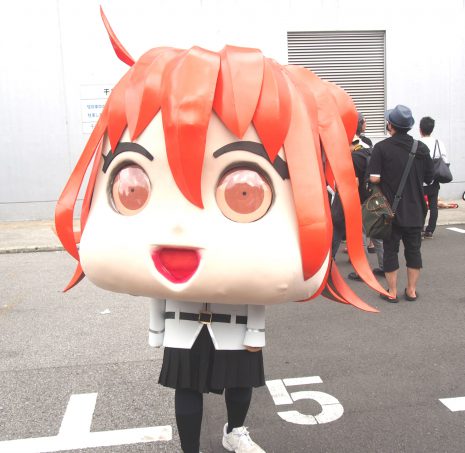 It was funny!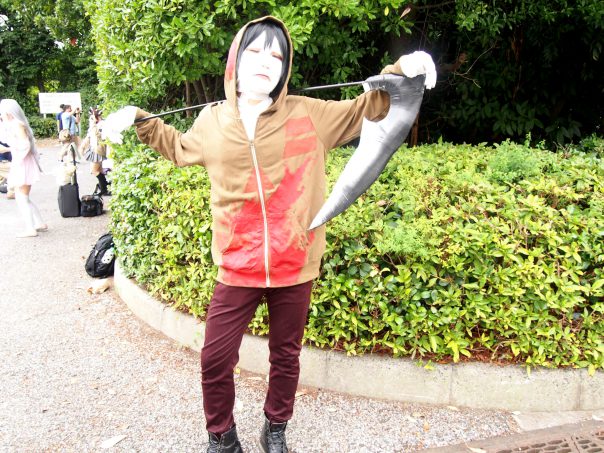 I asked him what the character is.
He told me this is Issac of Angel of Slaughter.
Thanks for posing!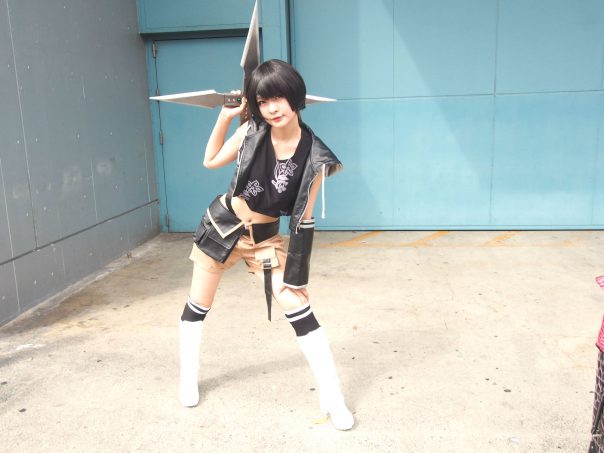 Oh, Yuffie of Final Fantasy!
I have to take a picture of her!
Thanks for cool posing!
When I asked next cosplayers and just before taking picture in front of them I noticed the battery had already run out.
I had an extra battery but it had already run out as well in a surprisingly short time.
I'm very sorry but this is all for Wonder Festival 2017 Summer.
Actually I noticed on the way in walking that I still have iPhone.
And I tried but as I just bought this iPhone last month and never tried taking a picture before so it was difficult.
I gave up after all after taking some pictures.
Summary
What I could introduce here was just a main hall and some cosplayers outside but there are still 2 other halls of the same size.
I could visit them for the first time and there were many figures, too.
For these halls, you can see many works by amateurs or small companies and some people visit these halls first before main hall as works by popular artists run out immediately.
I did not buy any figure this time but I wanted figure of Jojo that run out in a short time.
But it is OK, Wonder Festival takes place twice a year.
If you come visit Japan, visiting sightseeing spot in Tokyo is certainly great but join this kind of festival will also be great experience!!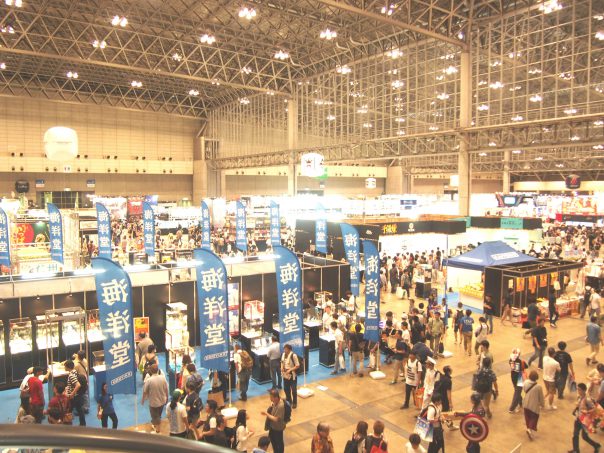 Wonder Festival 2017 Summer
When : 30 July 2017
Where : 2-1, Nakase, Mihama-ku, Chiba-city, Chiba 261-8550
Venue : Makuhari Messe
Ticket Price : 2500 yen (About $22)
Website : http://wf.kaiyodo.net/