Woke up around 7 am and prepared to go outside.
Today I'm going to Kanman no Michi (Kanman Path).
Narabi Jizo (Jizo in a line) or Bake Jizo is famous as a ghost spot here.
I was going to ask my guest if she want to come with me but she looked like she got a blister yesterday, so I went outside alone in the end.
Kanman no Michi
Route to the Narabi Jizo (Ghost Jizo)
I get on the bus in front of the Tobu Nikko station and got off the bus at Sogokaikan-mae.
It was about 10 minutes.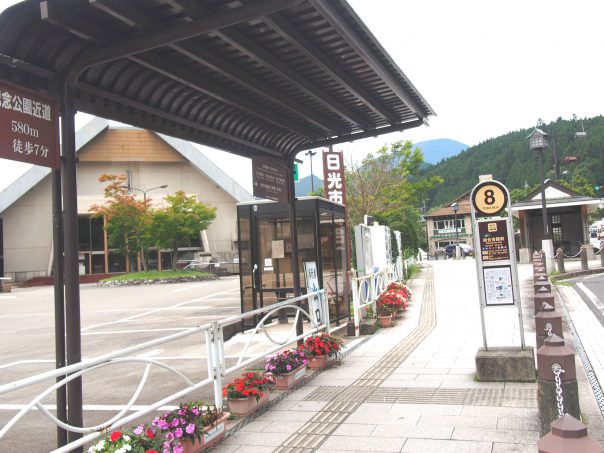 I like atmosphere around here.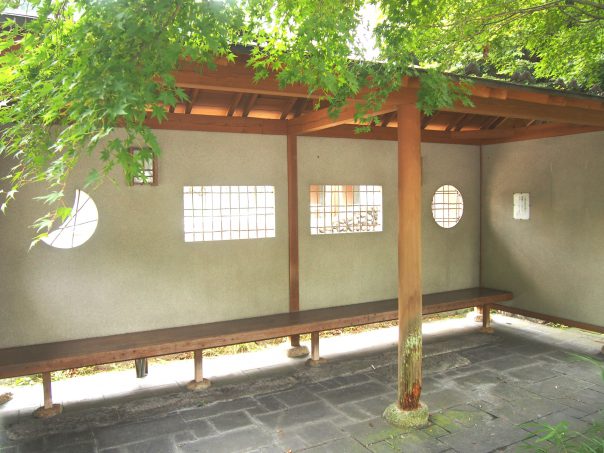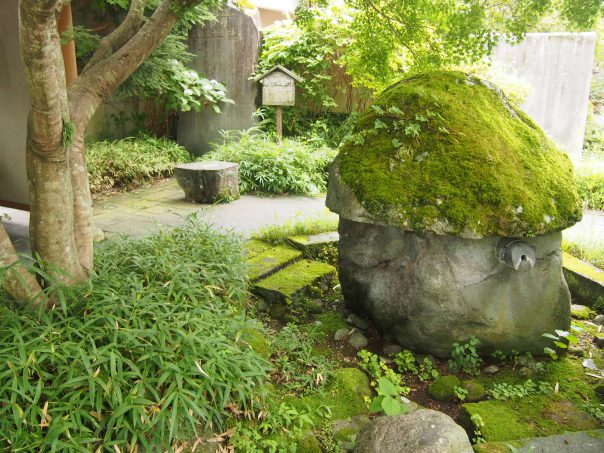 Turned left leaving the main street.
I can see mountain ahead.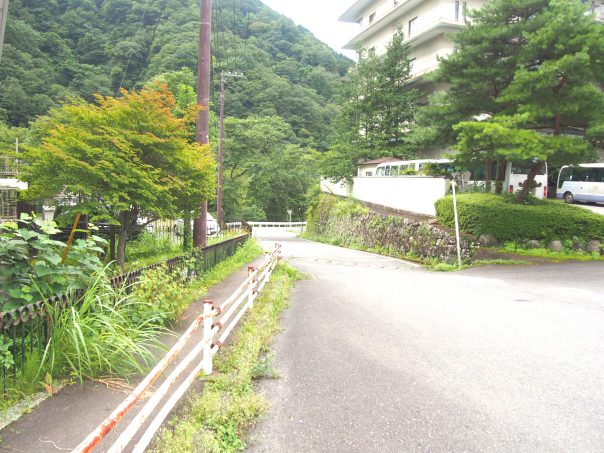 I like this kind of wall.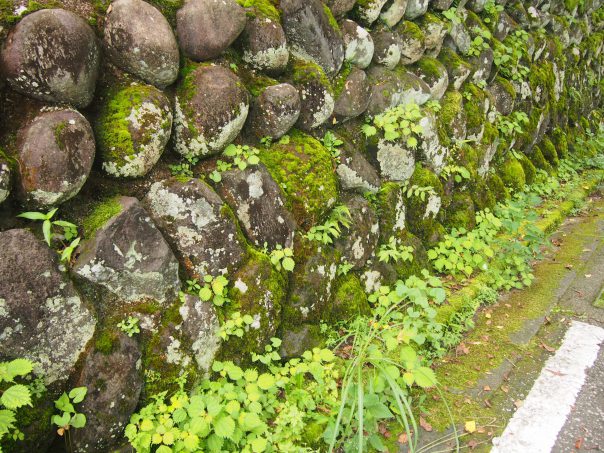 I like this path, too.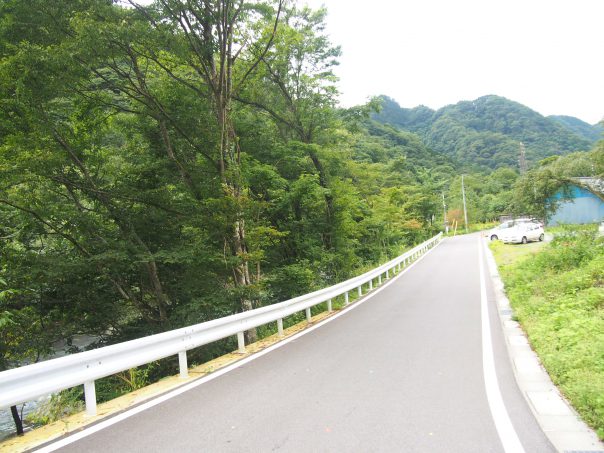 River also flows along the path.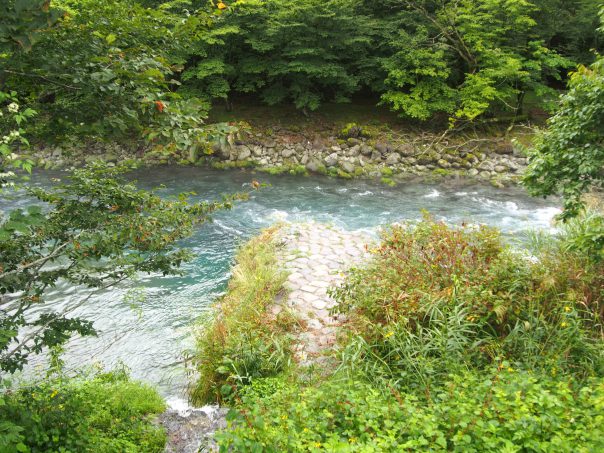 Flowers are beautiful!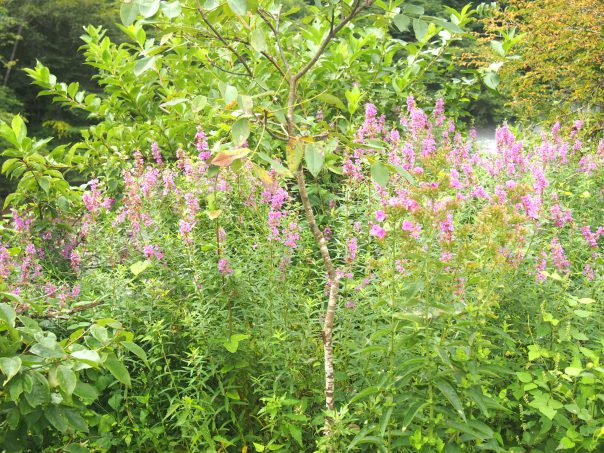 I see, this way is Kanman ga fuchi Abyss, I'm on the right track!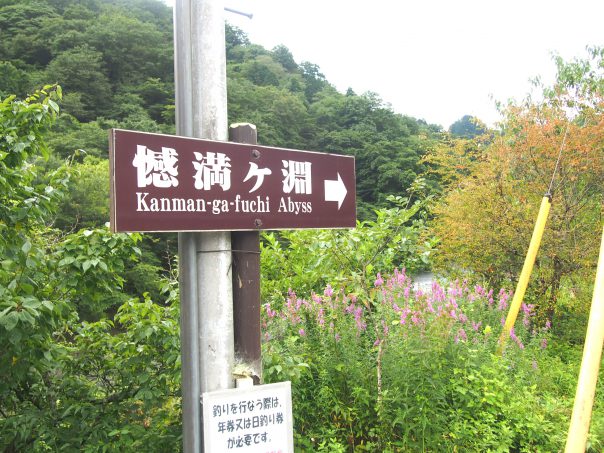 I could see brook.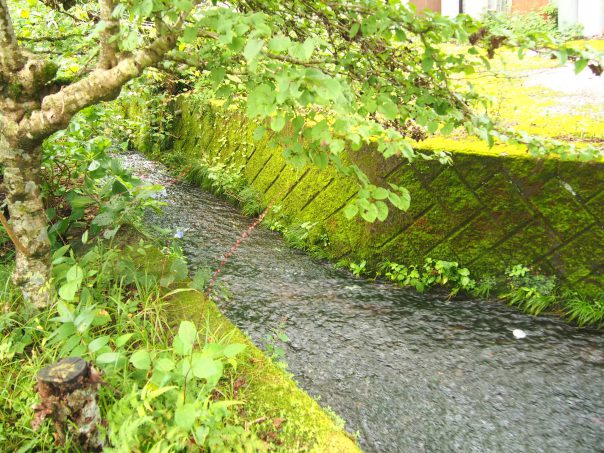 I turned right and strayed the route a bit.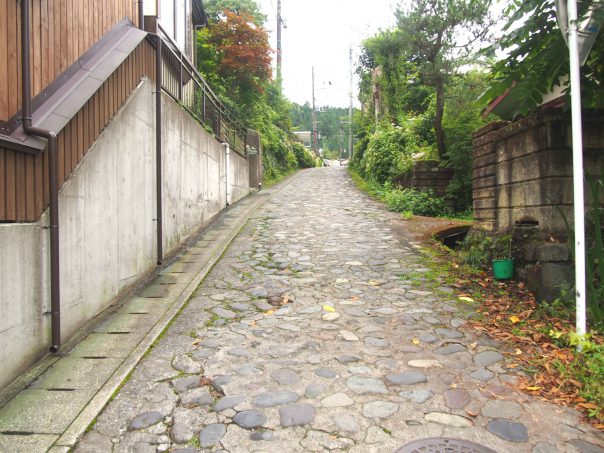 I like this path.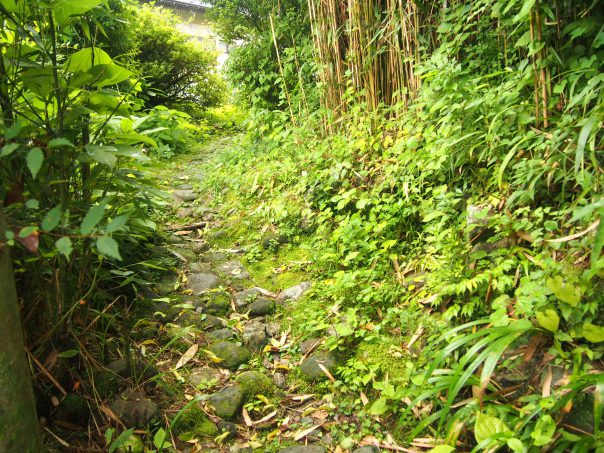 Got to temple.
This is Jyozoji (Jyozo temple)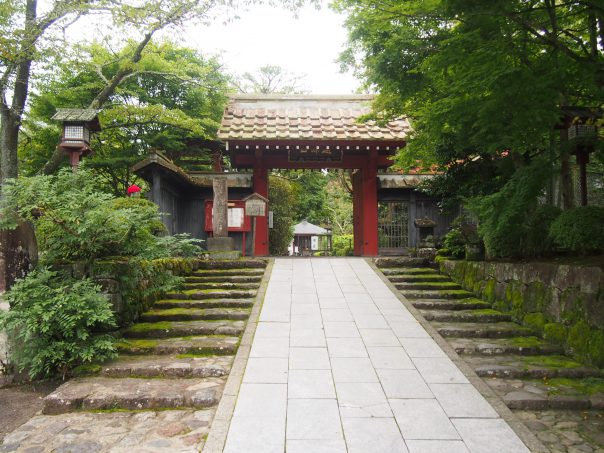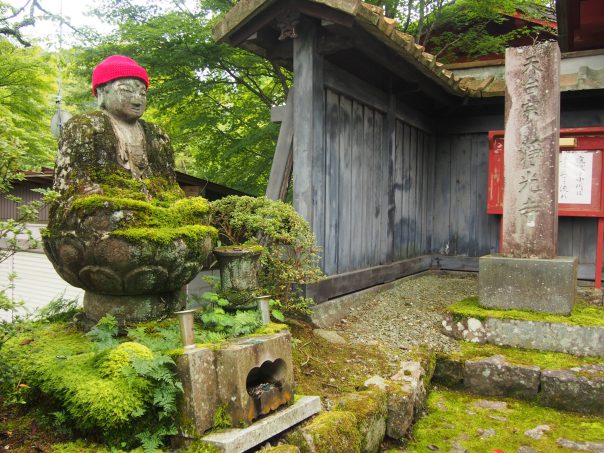 I did not go inside but took a picture from outside the gate.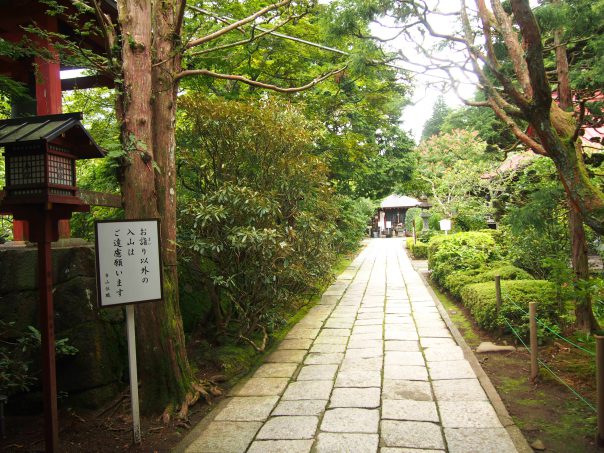 Came back to the route and found bridge on my left which goes across the river.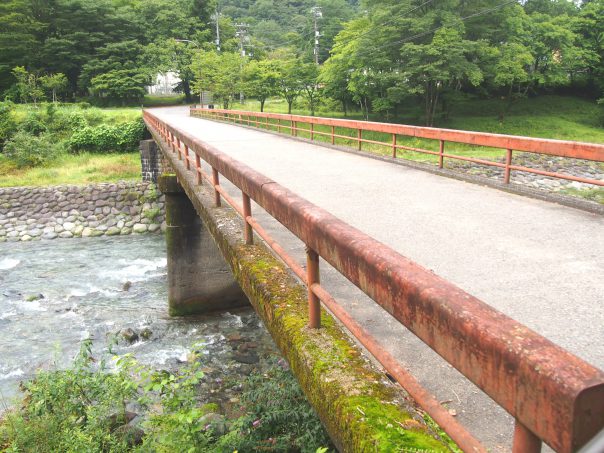 Kept walking and got to Jizo?
Jizo or Ojizo-sama is a guardian deity of travelers and children.
Here looks like village but I think no one lives in the old houses anymore.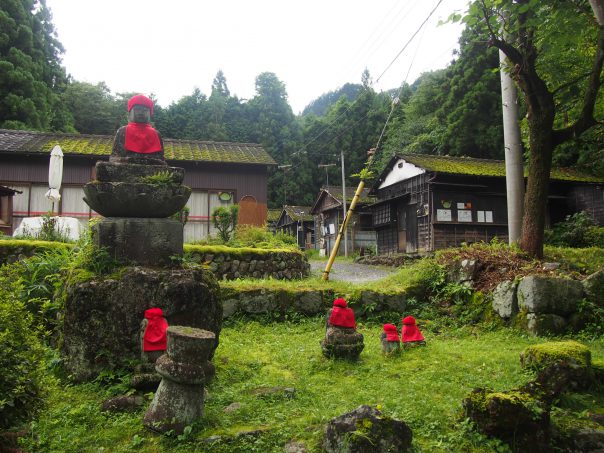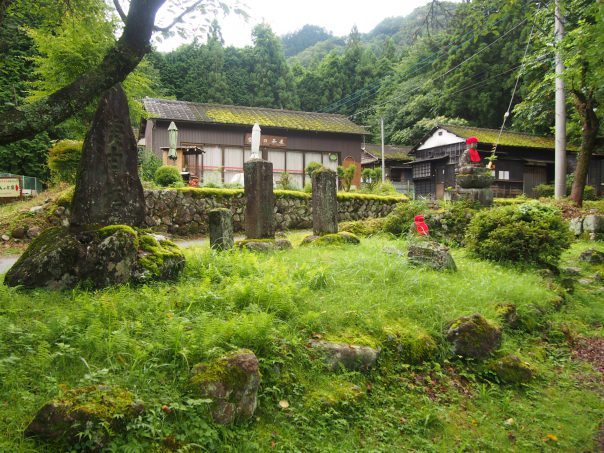 I see, here is the path to Ghost Jizo and Kanman ga Fuchi.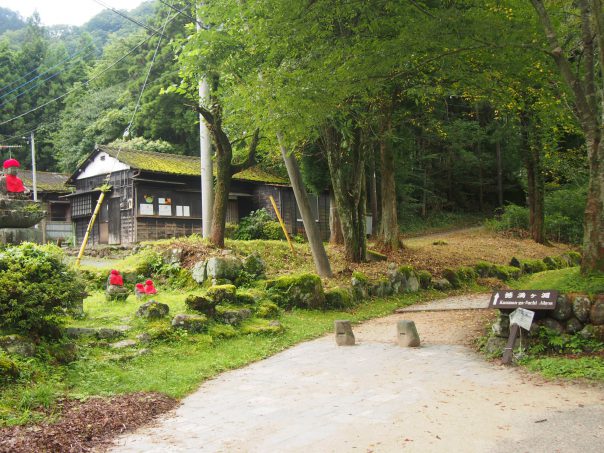 Narabi Jizo (Ghost Jizo) and Kanman ga Fuchi
Kept walking and found stone park on my right.
Literally many stones there.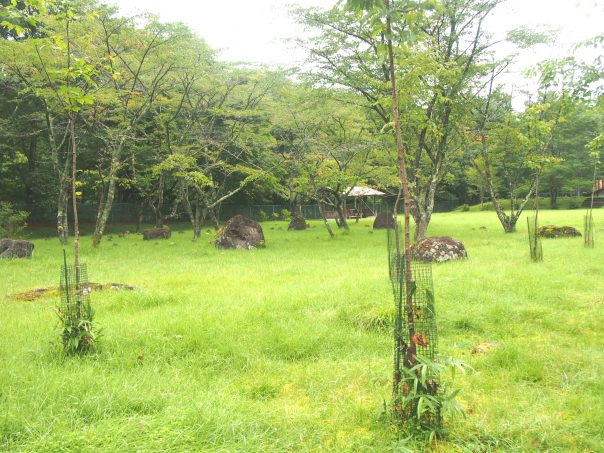 Through the gate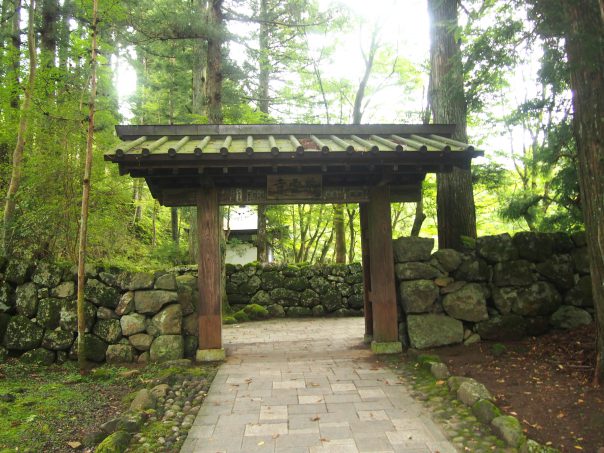 I could see line of Jizo ahead!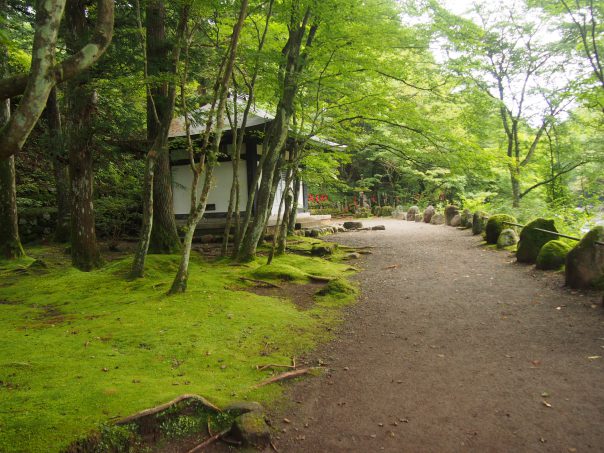 This is the spot famous as Bake jizo, or Ghost Jizo.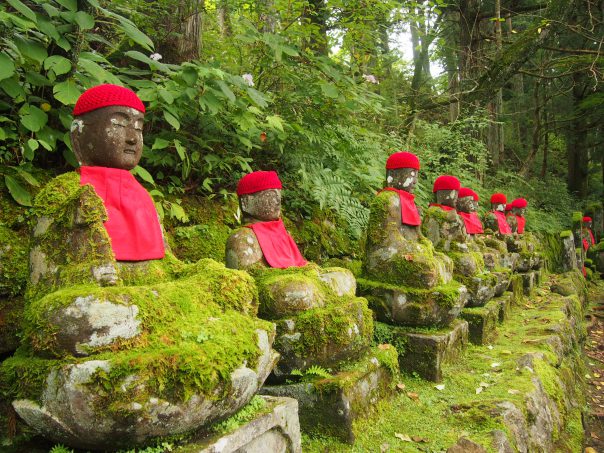 Why famous as a ghost spot?
Because every time you count the number of Jizo, it is not the same.
There used to be 100 Jizo here but because of the heavy flooding in 1902, some of them flew away at the time and leaving about 70 now.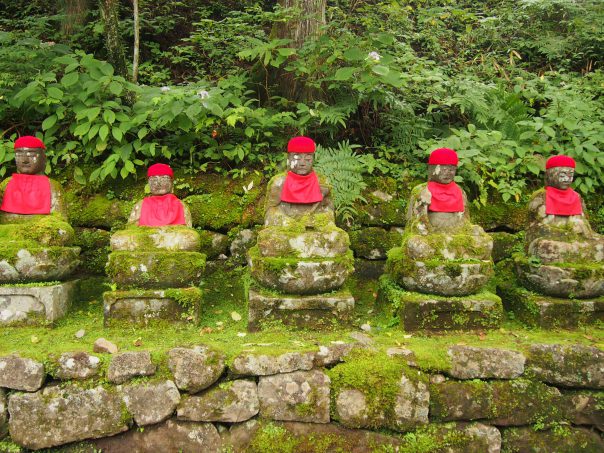 OK, then shall I try?
But in the middle, I gave up instantly.
So many Jizo ahead!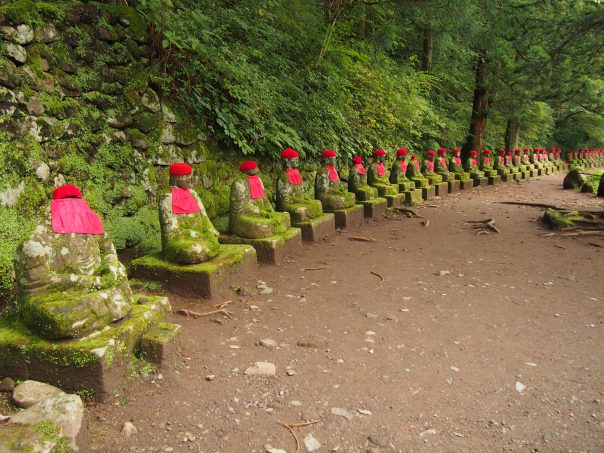 In front of some Jizo, small stones were piled up.
One of the story in Buddhism says it is for a child who died earlier before parents.
It says it is not a good thing a child dies before parents and to make it up the child has to pile up stones everyday in front of the River Styx (Sanzu no Kawa).
But whenever child piles the stones up, demon comes and destroys it, so the child never set oneself free.
Then Ojizo-sama helps the child.
So this stones are for the child (This is one of the stories).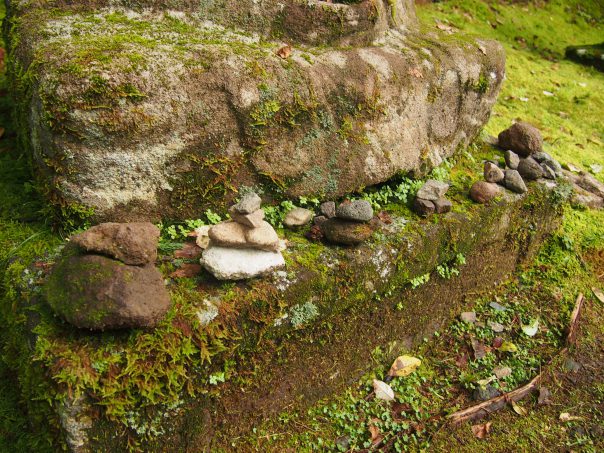 Actually I was going to come here last evening and asked the stuff of guest house if I can visit here.
She did not recommend me to visit here at evening.
Now I understand it as here will be very dark without any lights at night.
And no one will be around especially at night, so if I slip, there might be a chance of dive into the river.
Plus story of Ghost Jizo adds scariness!
On my right, I could see river.
This is Kanman ga fuchi.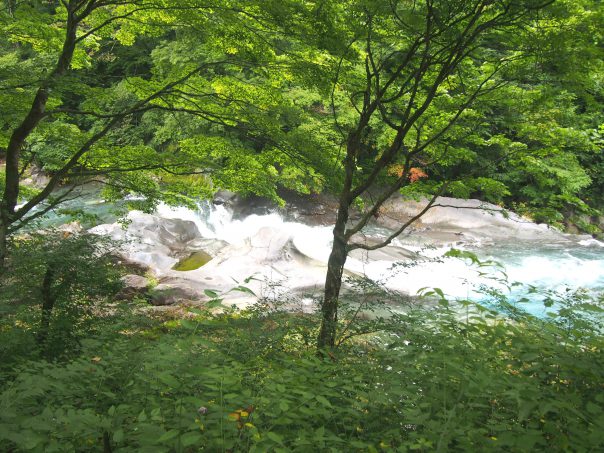 This place was made by the lava spew out from Nantaisan (Mount Nantai).
Do you know Japanese Haiku master Basho Matsuo?
He also came visit here in 1689.
Anyway I like here very much!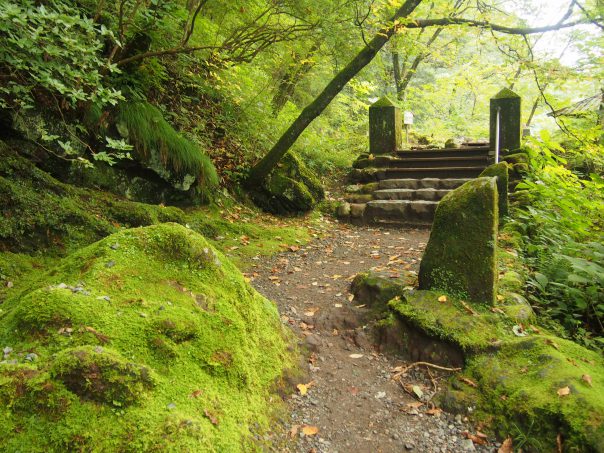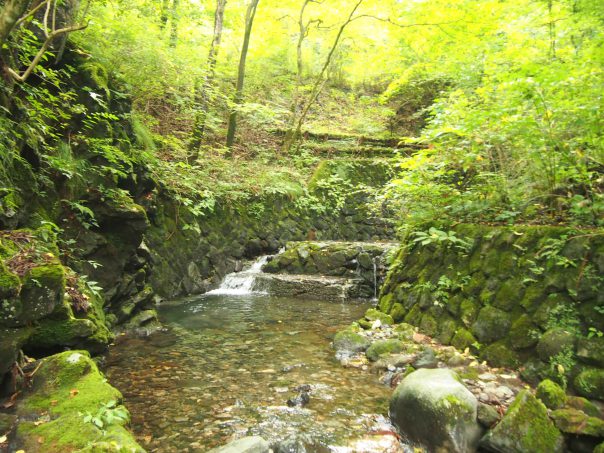 Wild monkeys appear here?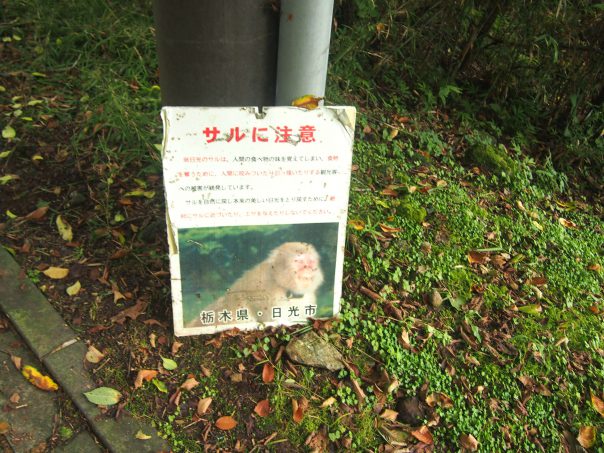 Went through the mountain, got to a bridge.
This is Dainichi bridge.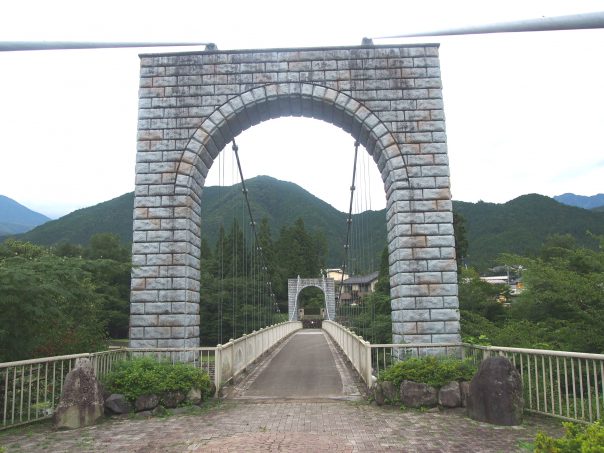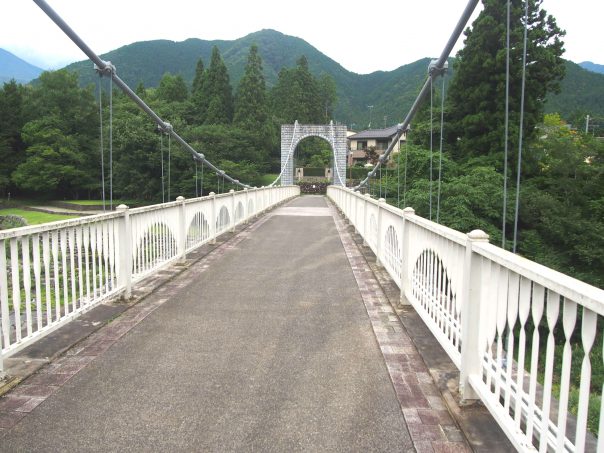 There was a steps which leads to the river.
I could see some big fish in the river.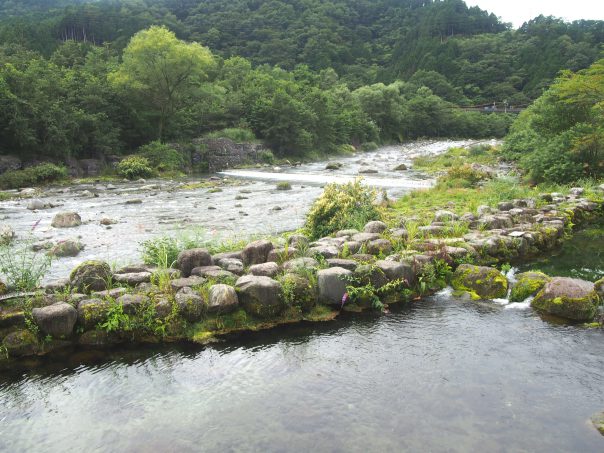 And went up to the street.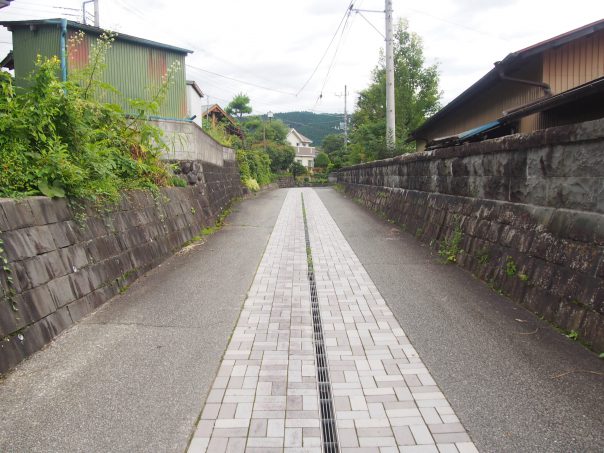 I was looking for a stone tablet inscribed with a haiku of Basho Matsuo here and asked local people 2 times.
They told me the way kindly but still I could not find it.
Yes, I have no sense of direction!
Instead what I found was elementary school?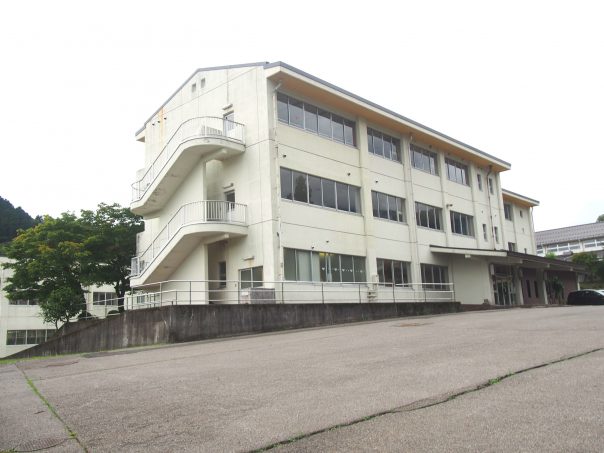 I see there is a main street right ahead, so children come here by bus.
I never imagine children go through that deep mountain path of Kanman Path every mornings.
After all I gave up to find it, I keep it for the next time I visit here.
I came back to my guest house by bus from the main street.
Nikkko Toshogu
Next place I visited was Nikko Toshogu.
I think this is the most famous or must-visit tourist spot in Nikko.
Nikko Toshougu is the shrine General (Shogun) Ieyasu Tokugawa has been enshrined.
Designated as a world heritage site in 1999.
It is about 30 minutes on foot from Tobu Nikko station.
If you take a bus, there is a bus in front of the station and it takes about 10 to 15 minutes to Nikko Toshogu.
Just inside Toshogu, there are many places to visit, so I introduce only each must-visit spots with pictures.
Shinkyo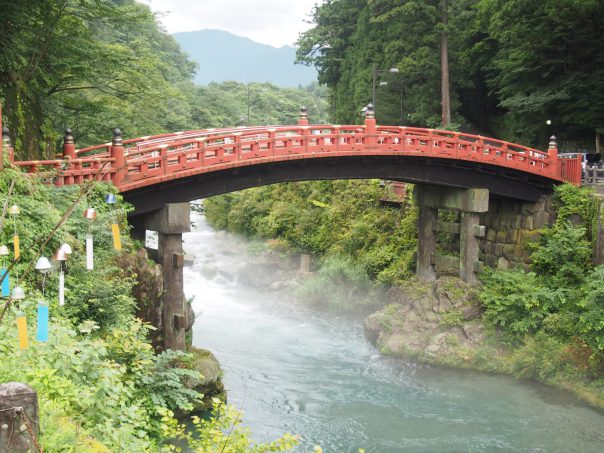 Shinkyo is designated as a nationally important cultural property.
This place is famous as a power spot, too.
Shin is also read as Kami which means God, Kyo is also read as Hashi which means bridge in Japanese, so it is a sacred bridge.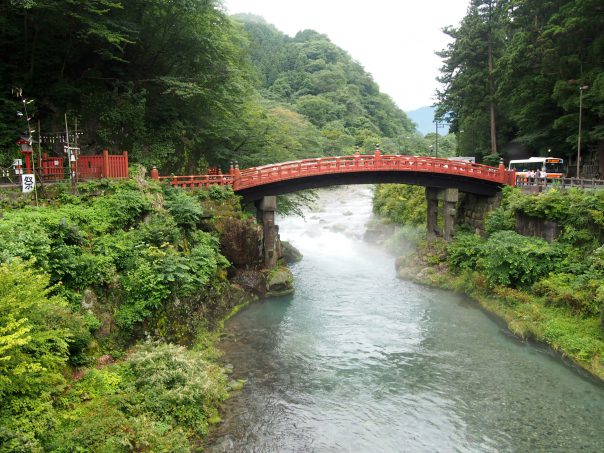 Legend says red and blue snakes appeared and became bridge when Shodo Shonin (Buddhist Monk) came to this place to found temples.
After he went across the bridge the snakes disappeared but a log bridge over the river built later.
Shodo Shonin is the founder of the temples in Nikko.
This is the statue of Shodo Shonin.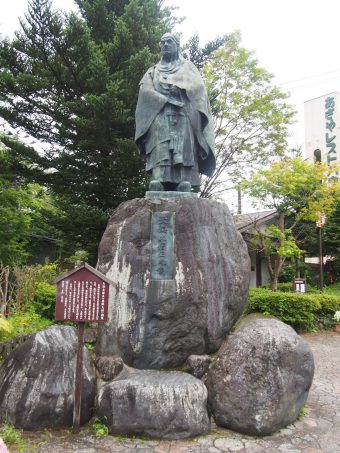 If you visit Nikko in late summer you can see many dragonflies.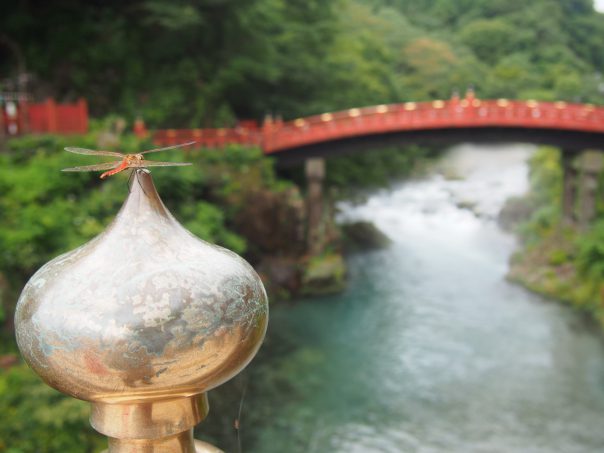 Three Monkeys (San-Zaru) at Shinkyusha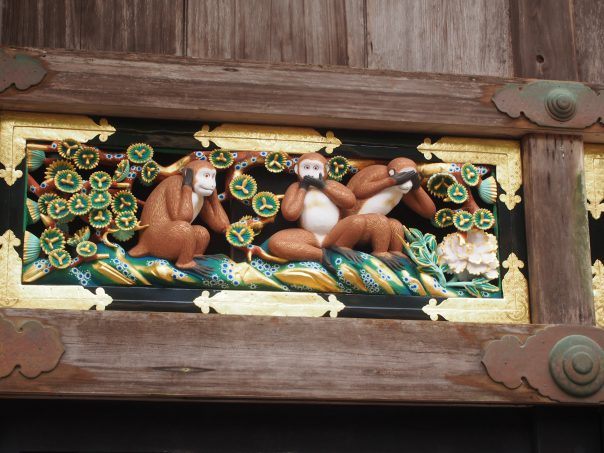 What I can remember about Nikko Toshogu first is this Three Monkeys.
These monkeys are carved on Shinkyusha which is a sacred stable to hold a sacred horse.
"See no evil, hear no evil, speak no evil" in English.
"Mi-zaru, Kika-zaru, Iwa-zaru" in Japanese.
All the monkeys are child, so they implies not to see, hear, speak of bad sides of society or world when they are child.
There are also many other monkeys carved on Shinkyusha and each of them has meanings.
I think I bought a tea cup of this Three Monkeys for a souvenir when I visited here in elementary school excursion 25 years ago.
Sleeping Cat (Nemuri-Neko) at Sakashita Gate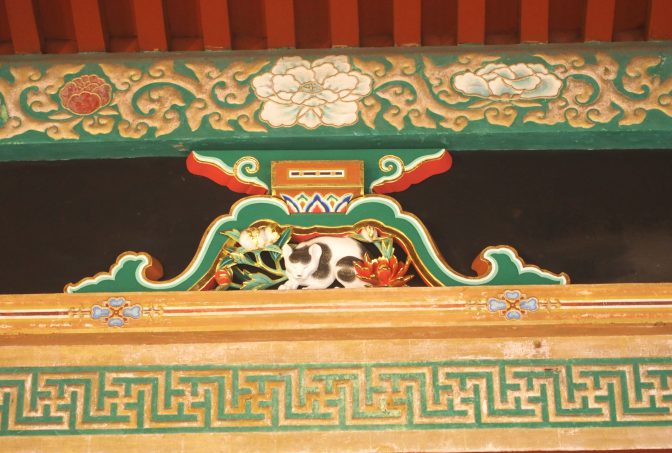 Sleeping Cat, or Nemuri-Neko in Japanese is very famous like Three Monkeys.
This Sleeping Cat is carved on Sakashita Gate which leads to mausoleum of Ieyasu Tokugawa.
This place does not stand out, so I might have missed the chance to take a picture if I couldn't catch some people who had been looking up and taking pictures there.
There are 2 stories for this cat.
One is that this cat is just pretending to sleep.
Here is very important gate which leads to sacred place, so the cat are pretending to sleep so that it can anytime springs upon to protect Ieyasu Tokugawa when it caught something bad.
The other story is it implies peace.
If you look backside of the cat, you can see sparrows.
This is the backside.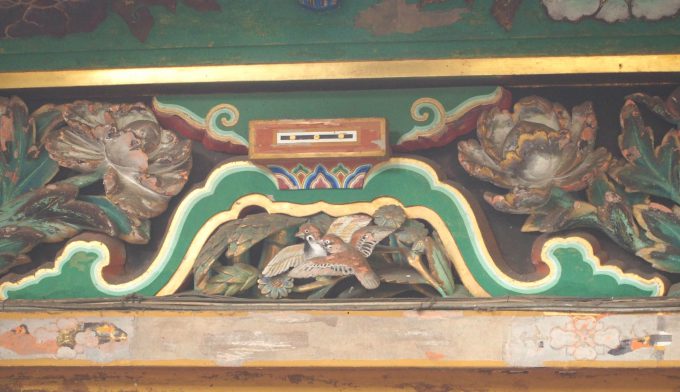 To sparrows, cats are kind of a predator but the cat sleeps without caring about sparrows.
That implies this era of Ieyasu Tokugawa, that is to say, Edo period, is a peaceful era.
And Sleeping Cat holds wish of this peaceful era continues on and on.
Certainly this Edo period, especially between middle and early Edo, was a peaceful era in Japanese history.
Okumiya (Grave of Ieyasu Tokugawa)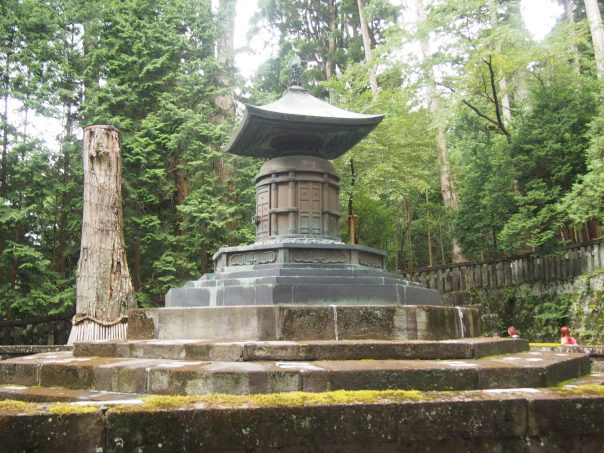 Through the gate you get to this Okumiya.
Here is the grave of Shogun (general) Ieyasu Tokugawa.
Actually there is one more place called Knouzan Toshogu in Shizuoka Prefecture which is also the grave of Ieyasu Tokkugawa.
Both of them are very important places as a grave of Ieyasu Tokugawa.
Roaring Dragon (Naki-Ryu) at Yakushido (Honjido)
I'm sorry here taking pictures inside was prohibited that no picture.
Roaring Dragon, Naki-Ryu in Japanese has been drawn on the ceiling of Yakushido (Honjido).
The picture is about 8 meters.
It was originally drawn by Kano Eishin Yasunobu, Japanese painter in 1600s.
But this Yakushiji was burned down in 1961 that the original picture of Roaring Dragon drawn by Kano Eishin Yasunobu had also been burned down at the time.
So this Roaring Dragon which we can see today is by the work of Katayama Nanpu.
If you go inside, Buddhist Priest holding clappers strikes it under the picture on the ceiling.
At several spots, he strikes clappers, but only one point, which is right under the face of the Dragon, the sound echoes.
The sound is like roar or cry of the Dragon, so this is called Roaring or Crying Dragon.
Nikko Futarasan Shrine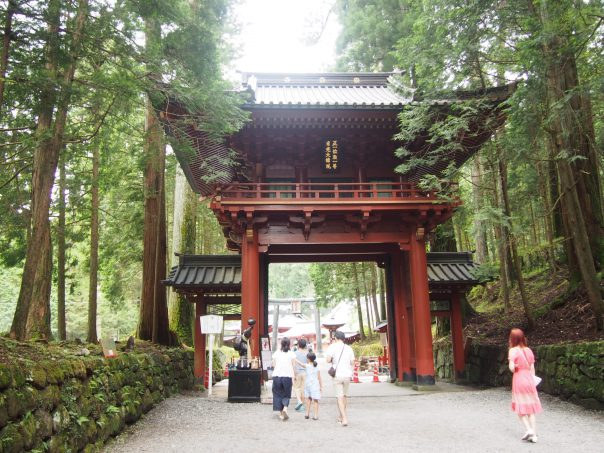 This Nikko Futarasan Shrine is originally found by Shodo shonin in 782 and its main building was found by Hidetada Tokugawa (Son of Ieyasu Tokugawa) in 1619.
This place is famous as a spot for matchmaking and family happiness.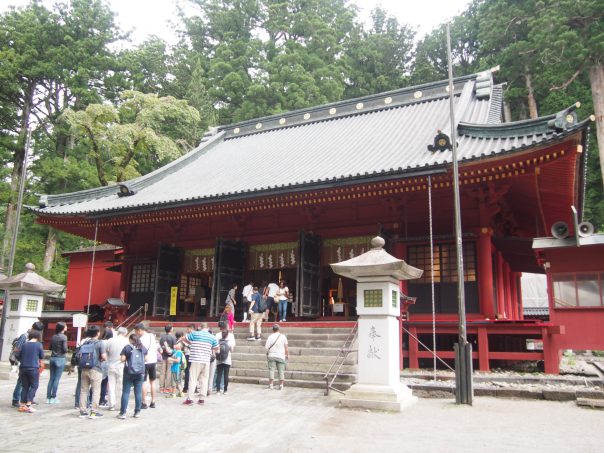 Futara Reisen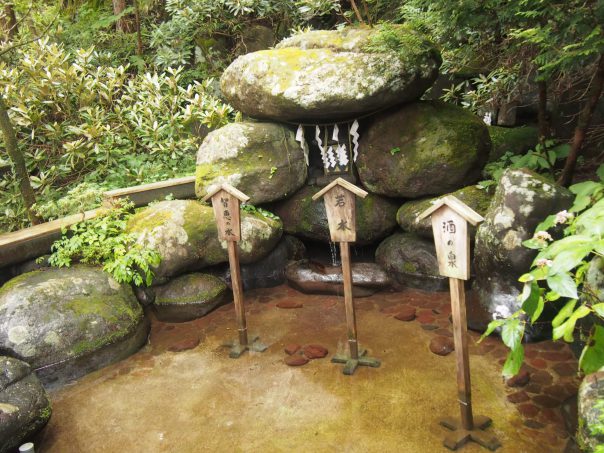 Some people visit here regarding as a power spot.
There is a sacred fountain called Futara Reisen where you can get sacred water that makes you a very good sake.
The water comes from the cave of Mt. Korei which is just behind the main shrine.
You can take the water back home for free if you have bottle but if not, here at Azumaya they sell the bottle of the water at 300 yen (about $2.8).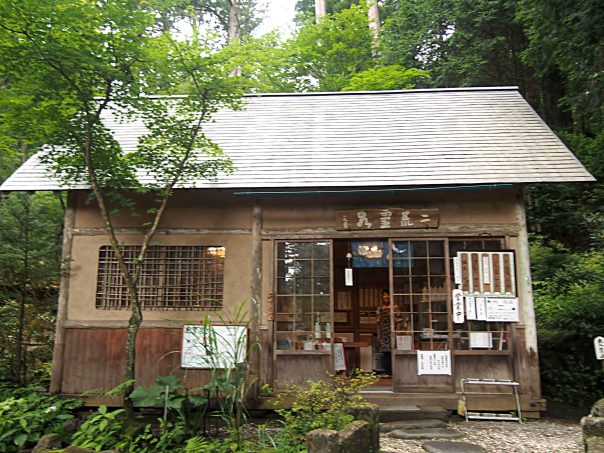 Did I feel some kind of spiritual power?
I think I can say at least I felt power of Anime.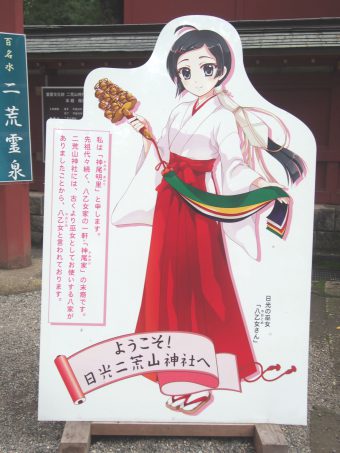 Ghost Lantern (Bake Toro)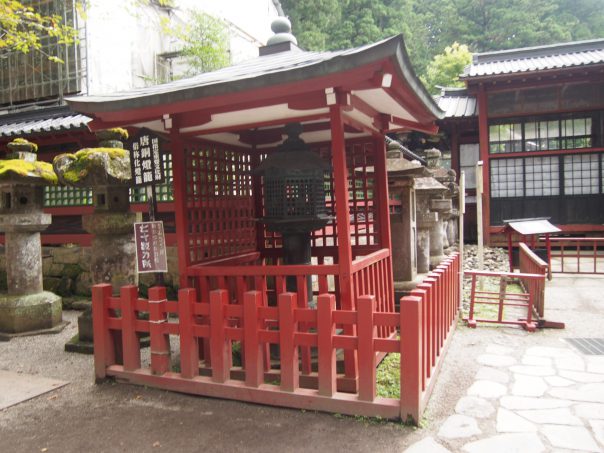 There was also Bake Toro, or Ghost Lantern here.
Light a fire in the evening, the oil disappeared soon and its look itself at night, looked scary to Samurai in those days, so they stuck the lantern.
It still holds real sword marks on the lamp's rim made by Samurai at the time.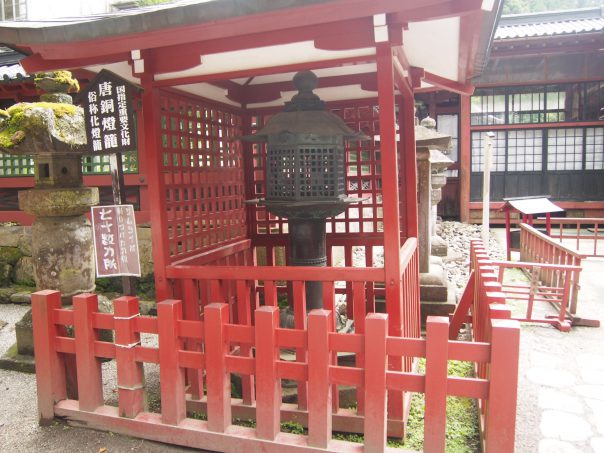 I'm not sure this story is true or they really thought this lantern as Ghost but the lantern certainly has many real sword mark on the rim.
There is also a story that says the oil used in those days was rapeseed oil that Japanese flying squirrel or hamster came together to lick it.
So Samurai might have mistook these small animals moving around on the lantern at night for Ghost.
Hongu Cafe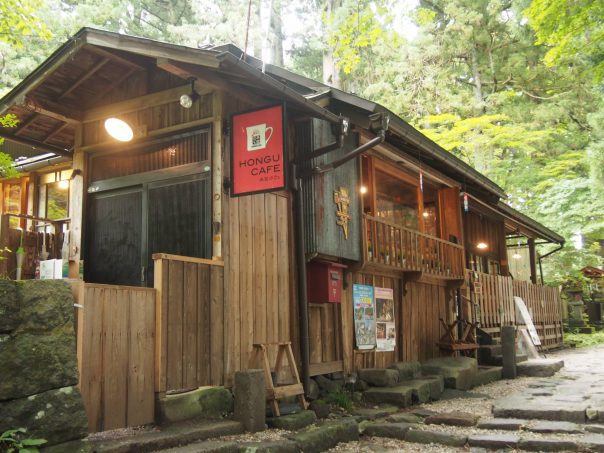 This might not be must spot but this Hongu Cafe is also popular cafe and has very good atmosphere, so I included here.
This cafe was made renovating residential house that has been built 320 years ago for Shinto priest.
Stuff was friendly, kind and accepted my taking picture inside.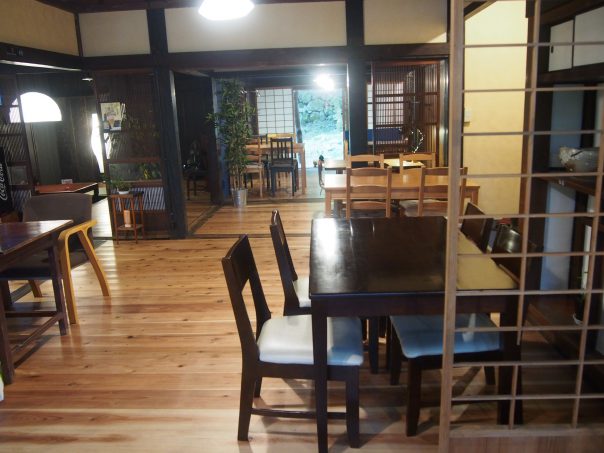 It's relaxing inside with natural woods but this time I chose counter table which faces outside by the request of my guest.
This is also very good.
Looked like Hongu Cafe is famous for clam chowder and traditional Japanese sweets.
This time I ordered lunch set of Hongu Wazen and traditional sweets Anmitsu.
Hongu Wazen was good as I could enjoy several types of foods and it also included Nikko's specialty Yuba.
Oh, I did not notice the set even includes sweets, I've already ordered Anmitsu, that's OK as I have another space only for sweets.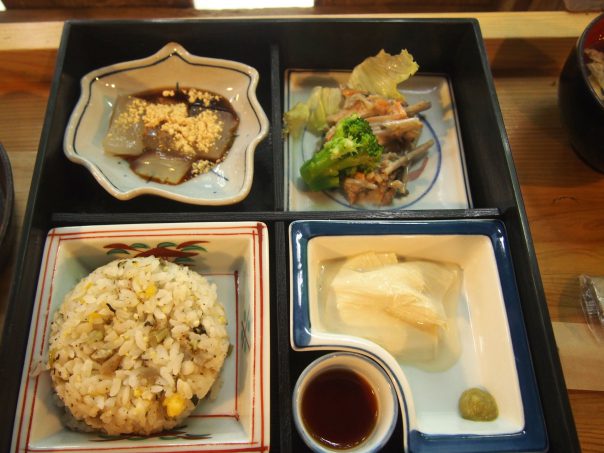 Anmitsu was also tasted very good.
It is made with read beans jam, fruits, etc.
You enjoy it by putting brown sugar syrup on it.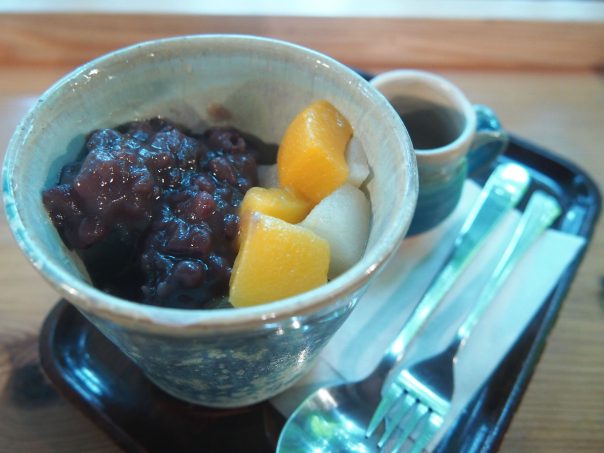 This time I didn't order drink but original coffee is also popular here.
Hongu Cafe
Address : 2384 Yamauchi, Nikko-shi, Tochigi
Link to Google Map : https://goo.gl/maps/cFh5Tf3SvEr
Access : Nikko Station (About 30 minutes on foot from the station)
Tel : 0288-54-1669 (+81-2-8854-1669)
Seats : 52 seats
Opening Hours : 10:00 – 18:00
Shop Holidays : Thursday (Holiday becomes the next day if Thursday falls on holiday)
Website (Japanese) : http://www.hongucafe.com/
Summary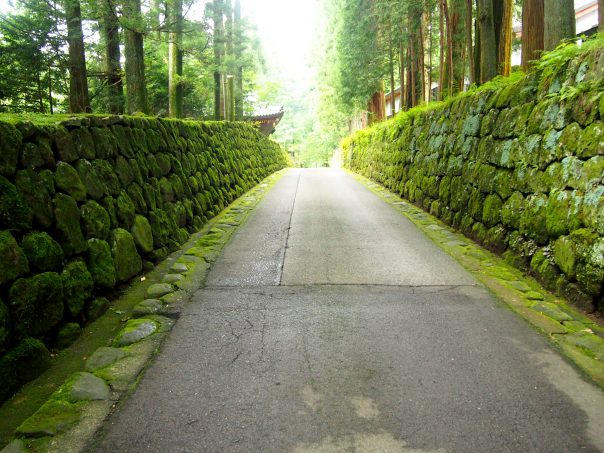 So these are all the spots I visited this time in Nikko.
There are other good spots to visit but if you just have 1 day or 2 days, these are the must-visit spots I think.
Ieyasu Tokugawa left teaching.
"Life is like unto a long journey with a heavy burden. Let thy step be slow and steady, that thou stumble not. Less speed if you haste."
I like this teaching of Ieyasu Tokugawa.
I always think life is journey.
Ups and downs, crying and laughing, no one can predict what exactly happens in the future, still life goes on with all of them.
Sometimes we might lose ourselves in this busy world and pressed by something which even we ourselves can not identify.
But the teaching tells us you need to slow down if you hurry.
I think that's essence.
Let's slow down sometimes and we might be able to find something important we lost or dropped on the way.
Thank you very much for reading this long article.
Nikko Toshogu
Address : 2301 Sannai, Nikko-shi, Tochigi
Link to Google Map : https://goo.gl/maps/bZBUtwie4V62
Access : Nikko Station (About 30 minutes on foot from the station)
Tel : 0288-54-1669 (+81-2-8854-1669)
Website (Japanese) : http://www.toshogu.jp/