Nikko is located in Tochigi Prefecture.
I've been to this place when I was an elementary school student in school excursion.
After that, maybe 15 years ago? I visited Nikko again.
And this time, by being asked a guest from overseas.
Somehow my image of Nikko was far place but it was not far at all, it just took about 2 hours by train from Tokyo.
It was really beautiful place, why I did not notice until now?
In this article, I introduce must-visit spots separately.
How to get to Nikko from tokyo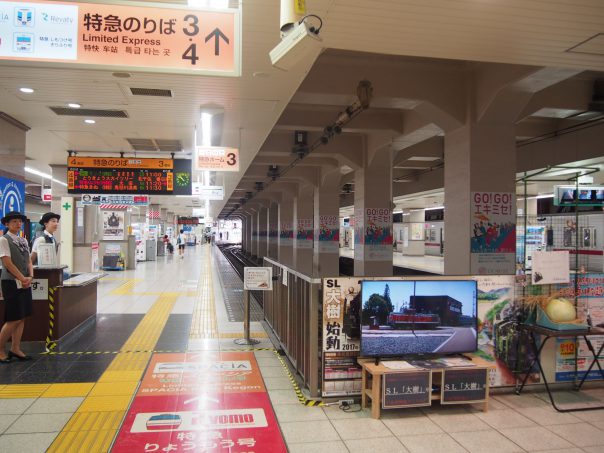 To visit Nikkko from Tokyo, there are two ways.
Bus and train.
This time I used train (Liberty Kegon) from Tobu Asakusa station.
This is Liberty Kegon I used, it was beautiful and inside was also comfortable.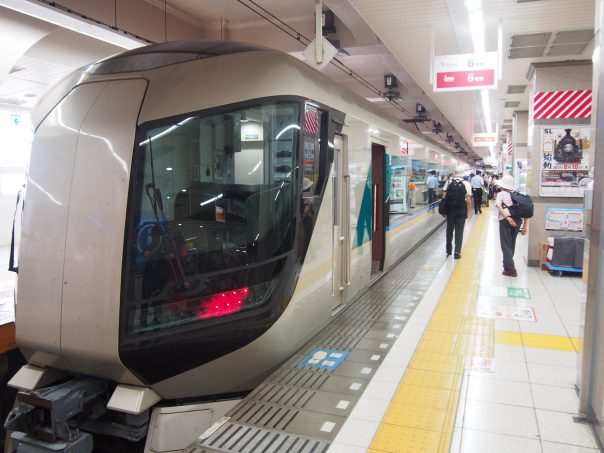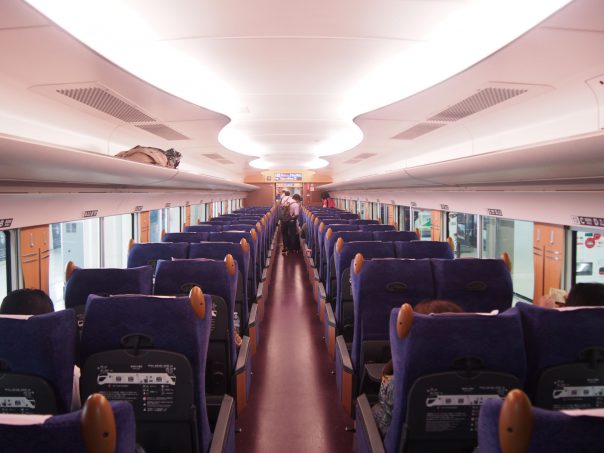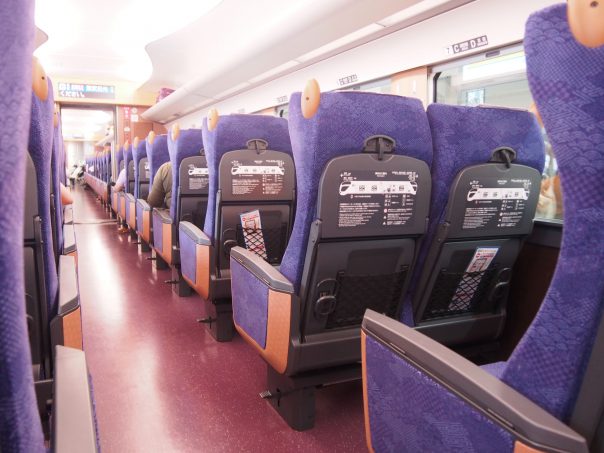 Privately I recommend you train from Tobu Asakusa station as it is not very expensive but fast.
Train
Liberty Kegon
Departure : Asakusa station to Tobu Nikko station
Price : 2800 yen (1360 yen for ticket and 1440 yen for reserving seat)
Time :1 and 51 minutes
Nikko 1
Departure : Shinjuku station to Tobu Nikko station
Price : 4000 yen (1940 yen for ticket and 2060 yen for reserving seat)
Time :1 and 58 minutes
This time I used train from Asakusa.
It took about 2 hours to Nikko.
For train station of Asakusa, there are some Asakusa station, so please go to "Tobu" Asakusa station.
Bus
Tohoku Kyuko (Northeast Express) Bus
Departure : Tokyo station (Yaesu Exit) to Tobu Nikko station
Price : 2500 yen (If you buy round‐trip ticket, it is 4000 yen)
Time : About 3 hours
Tobu Nikko Station
In about 2 hours, I could get to Tobu Nikko station.
I like platform of Tobu Nikko!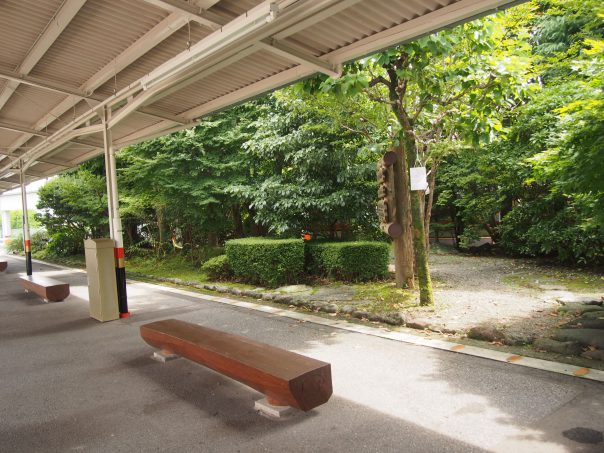 In front of the station.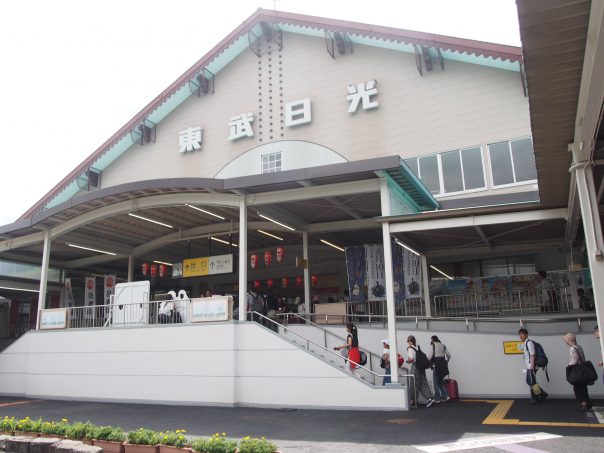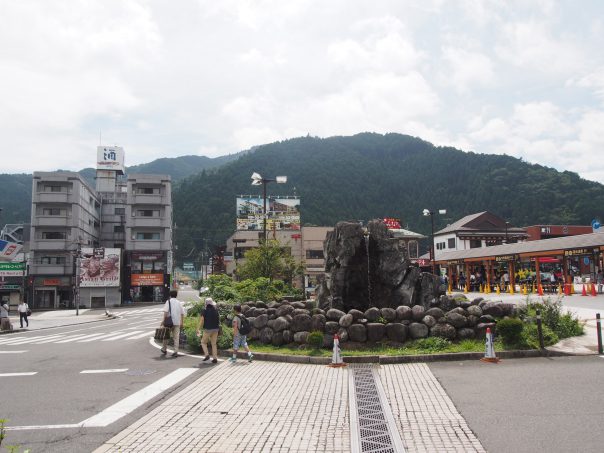 There are also souvenir shops!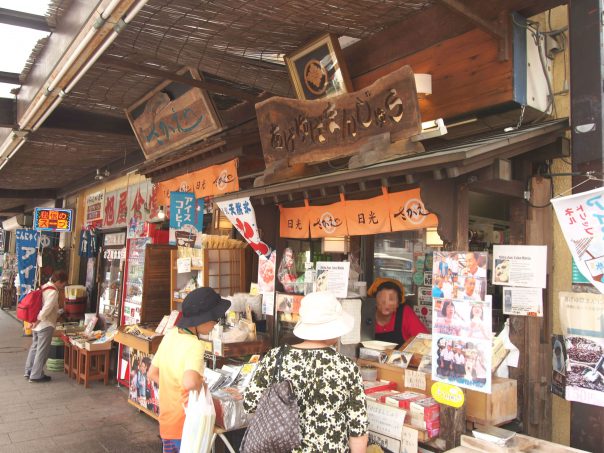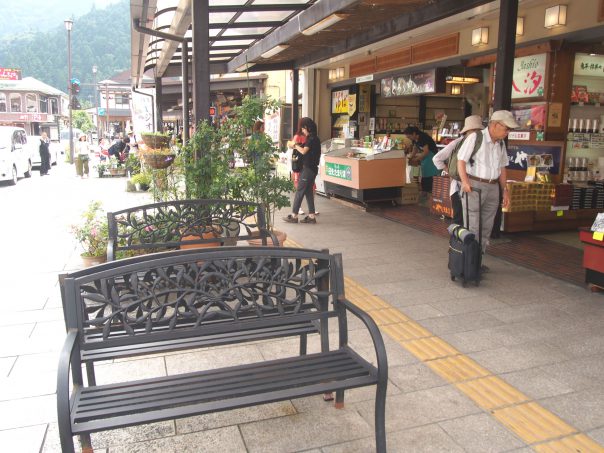 Street is also beautiful surrounded by nature!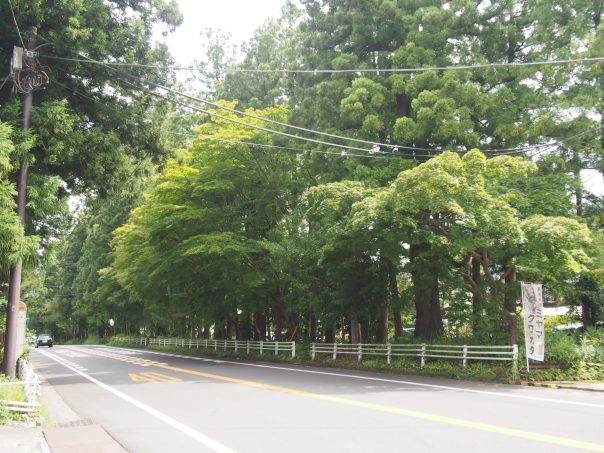 Nikko Guesthouse Sumica
This time I booked guesthouse, so I directly went to the guesthouse.
The name of the guest house is Nikko Guesthouse Sumica.
It was just 2 or 3 minutes from the station, very good location.
Looks like a small house!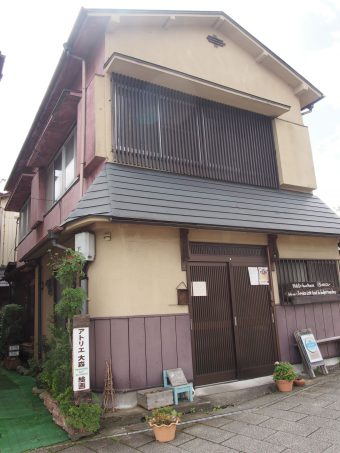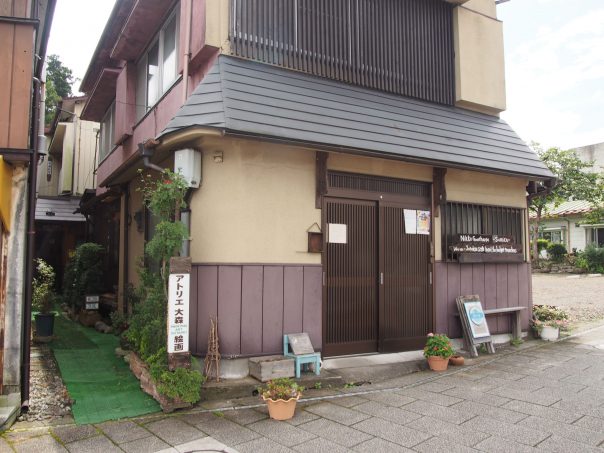 But the staffs are all very kind and friendly!
Inside was also good!
I felt like as if I were in friend's house when I was a kid.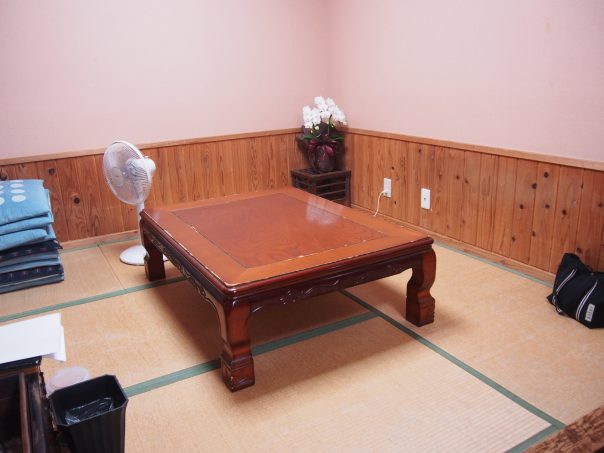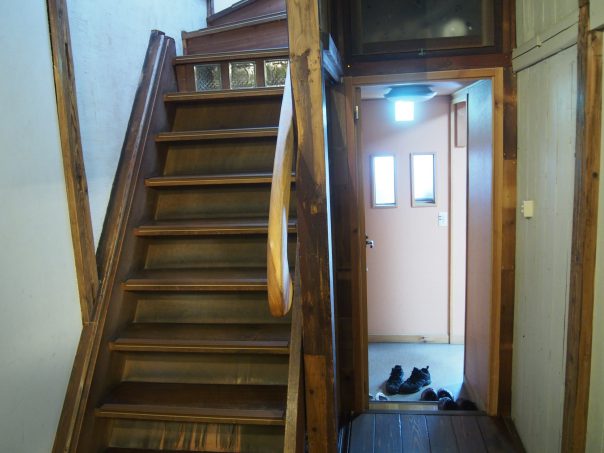 Dormitory room is like this.
Sorry, my stuffs are on the bed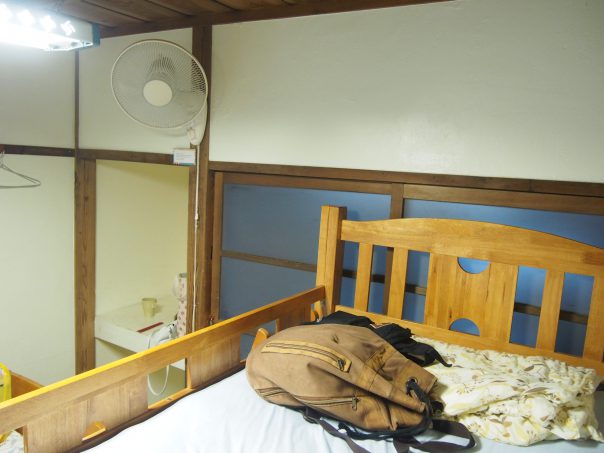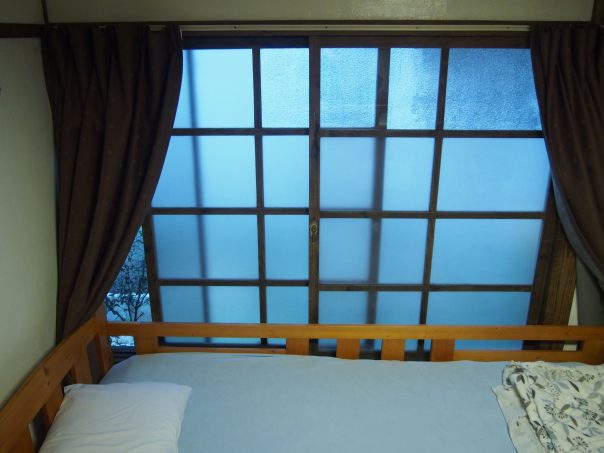 It was about 3000 yen per night ($28), reasonable price!
If you come visit Nikko, I recommend you this guesthouse!
Nikko Guesthouse Sumica
Website : http://nikko-guesthouse.com/en_index.html
Iroha Zaka
Iroha Zaka is mountain path and one of the big attractions of Nikko.
If you use bus to Kegon no Taki (Kegon waterfall), you also pass through this Iroha Zaka.
There are 48 curves and maybe about 20 to 30 years ago, many young people competed their technique of drifting at midnight here.
I think it is easy to imagine the scene of "Initial D" if you know the manga.
I found interesting YouTube video in those days.
Here is the link.
DORIFTU (YouTube)
I also came visit here 15 years ago by my motorcycle, and found it very dangerous to drive this mountain path at high speed as some curves are really steep.
But it is very beautiful place surrounded by nature.
According to a bus driver, this year, the color of green is so deep and this is very rare.
Sorry, inside a rocking bus, what I could take was out of focus.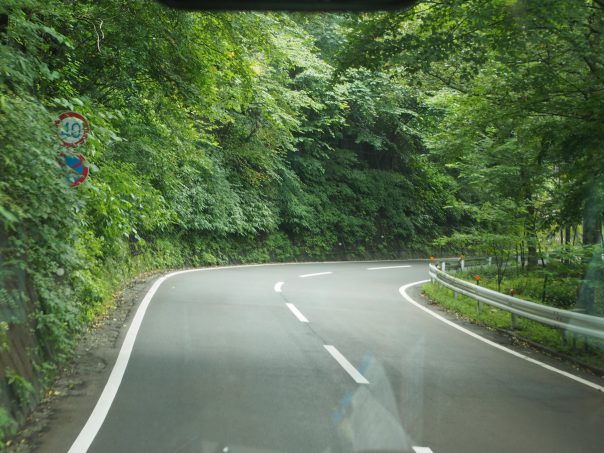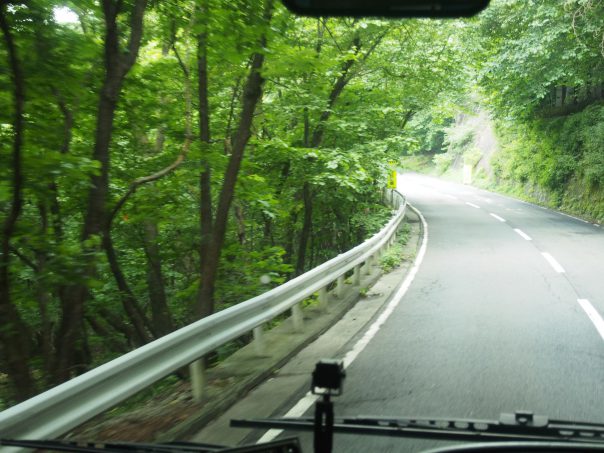 Kegon no Taki (Kegon waterfall)
From Nikko station to Kegon waterfall, it is about 40 minutes by bus.
The length of it is 97 meters and the water comes fro Cyuzenji lake.
Path to the spot is beautiful.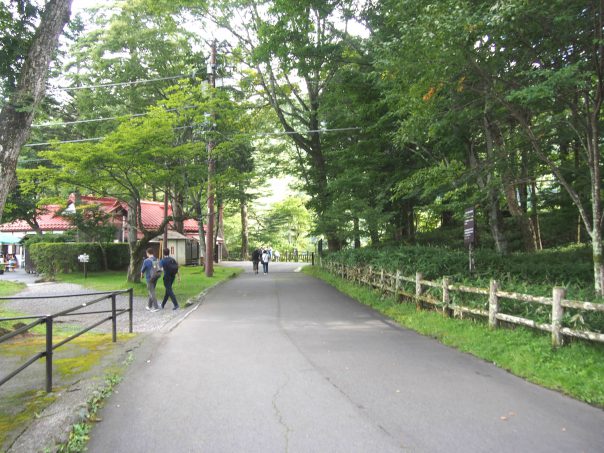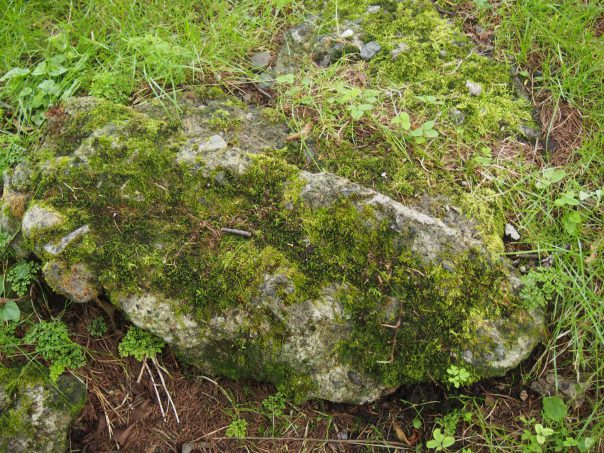 Oh, I could see the waterfall even from here.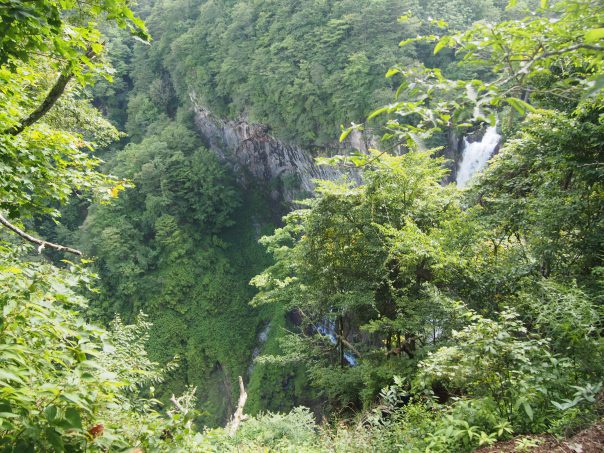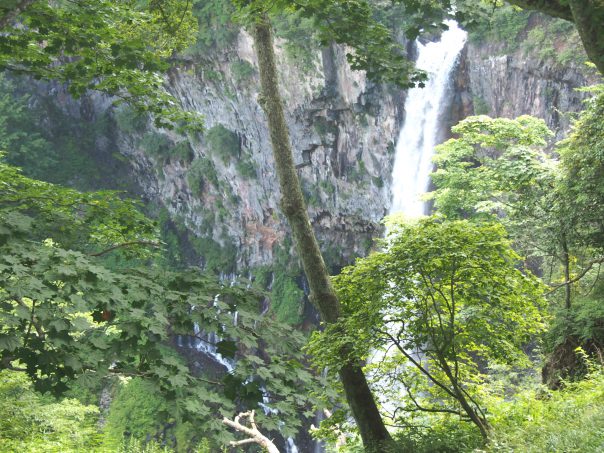 And Kegon waterfall was very beautiful.
You can enjoy it from lookout stand.
There is also an elevator which takes you to the observation deck (I didn't use it but I think it costs about $5).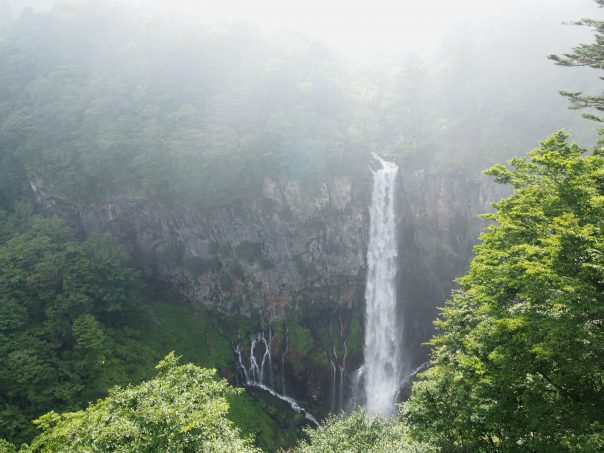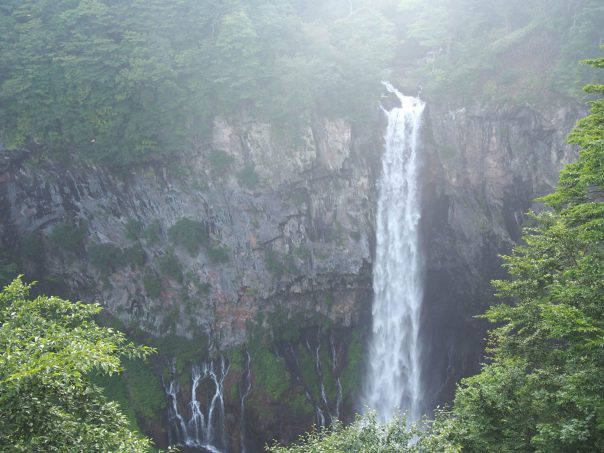 There is a place you can enjoy food and buy souvenir.
I was hungry and found Suiton, so I decided to have it here!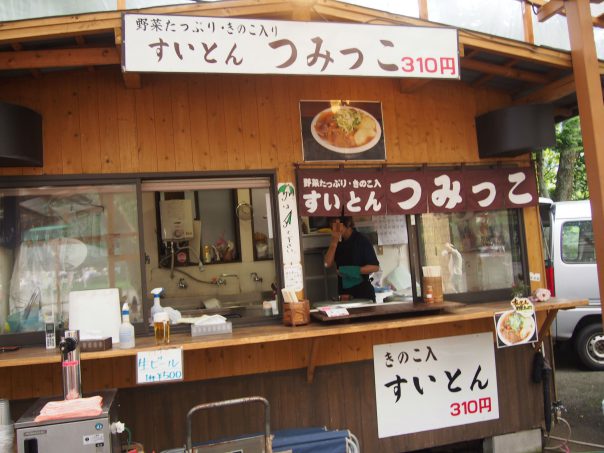 Suiton is a soup made with vegetables, dumplings and actually this was eaten in war period in the old days instead of rice.
So I think some elderly people might have not that good image for this food, but the taste or ingredients used now is very good.
What I ordered had a lot of vegetables, mushrooms and taste was very good!!
It is just 310 yen ($2.9), so I really recommend you to try this if you visit here.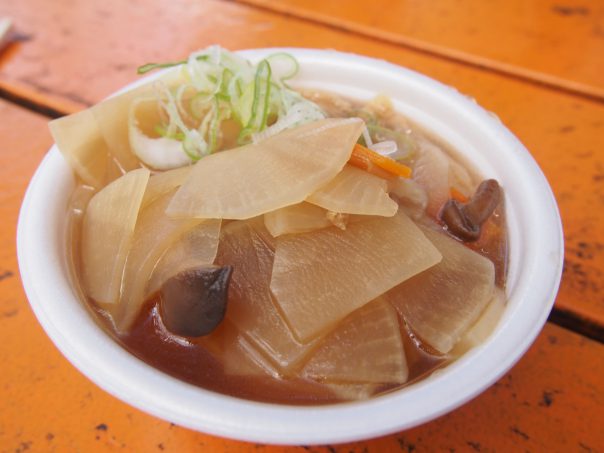 Atmosphere was also good!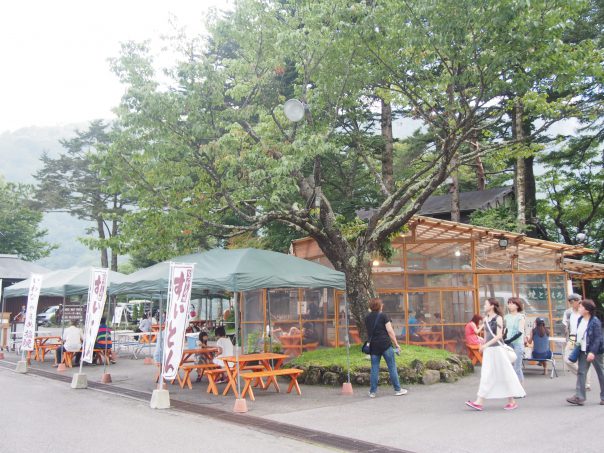 Mascot character?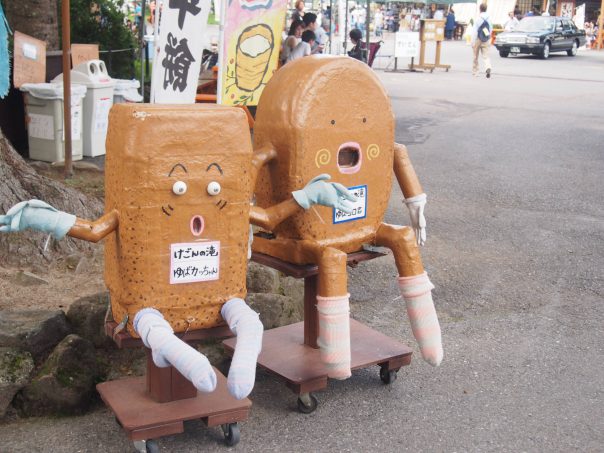 Found quality popcorn.
No coloring, preservatives, etc.
I wanna try but why popcorn here?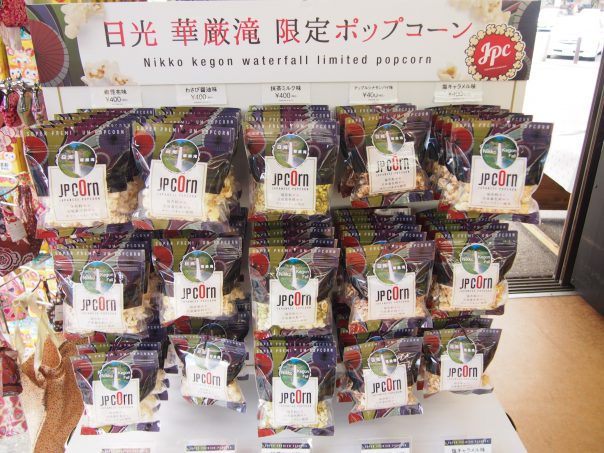 On the way back to a bus stop, bought Yuba soft-serve ice cream.
Yuba is soy milk skin and here Nikko is the famous spot you can enjoy Yuba.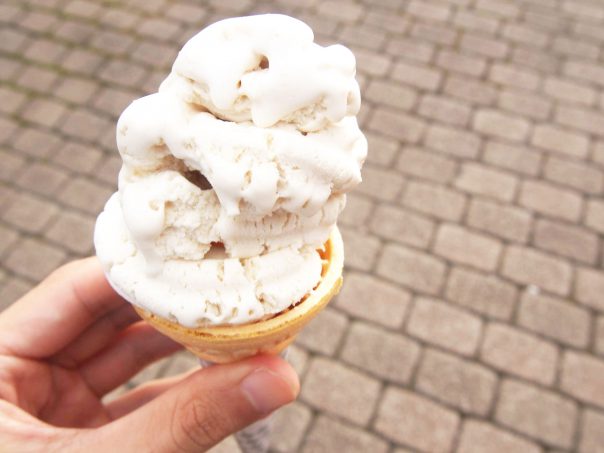 The taste was, yes it was certainly not milk but strong taste of soybeans.
I like soybeans so I like it but because of the strong taste of soybeans, some people might not be able to eat it.
Chuzenji Lake
Chuzenji Lake is also famous tourist spot in Nikko.
Circumference of the lake is 25 km and its depth is 163 m.
It takes about 45 minutes from Nikko station.
The path to the lake from the bus stop was beautiful!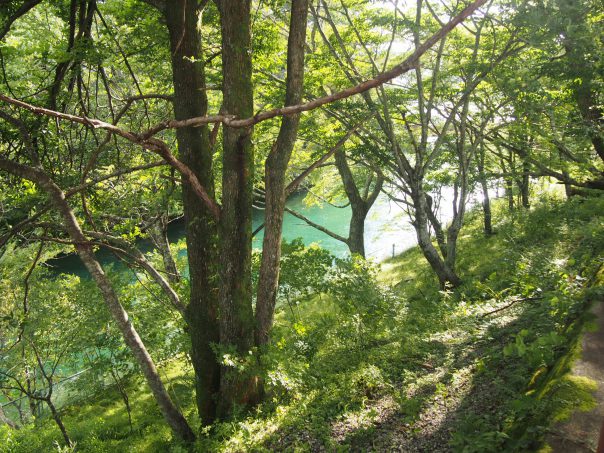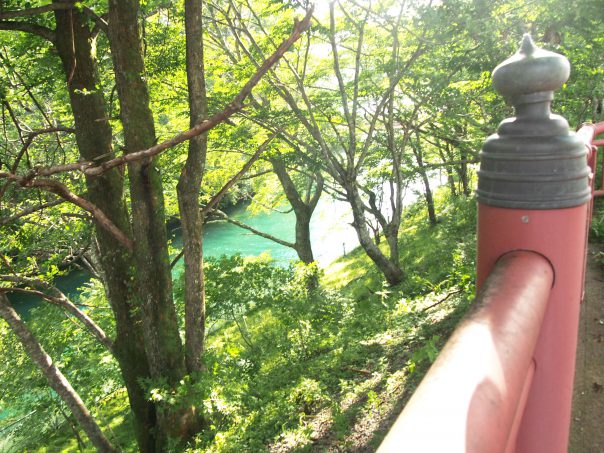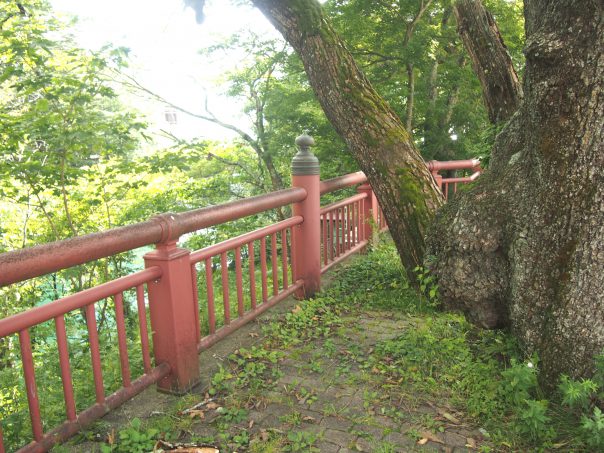 I could see shrine gate!
This is shrine gate of Futaarasan Shrine.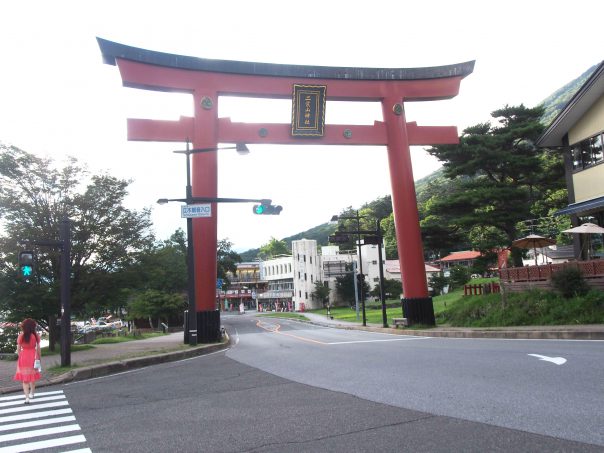 This is backside.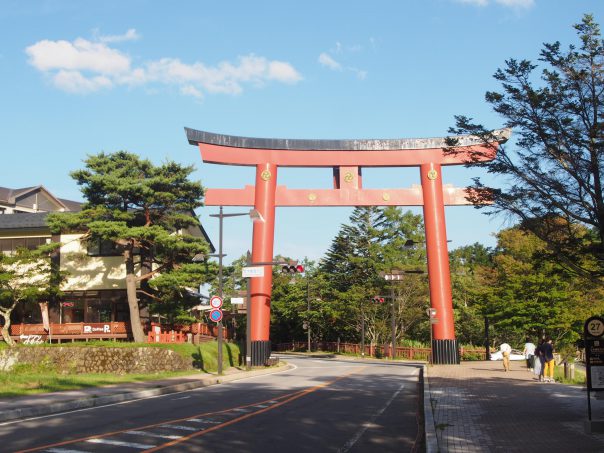 I did not notice that the water of Chuzenji lake is such a clear water.
It became so clear or I just forgot as last time was long time ago?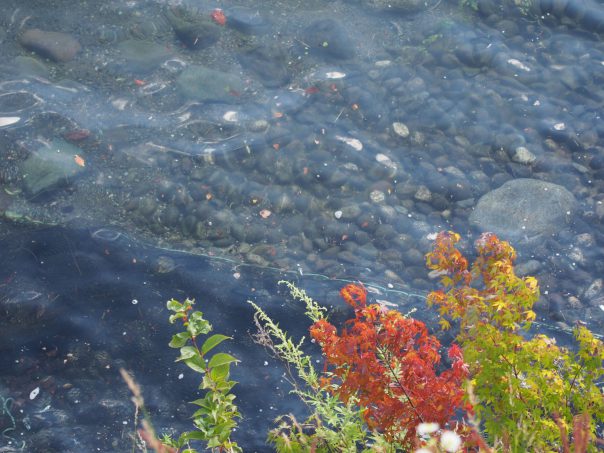 You can enjoy boat here.
There are 2 types, boat you need to row by yourself and big sightseeing boat.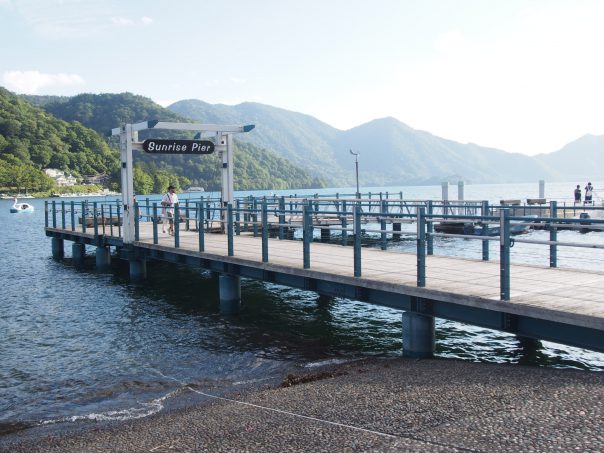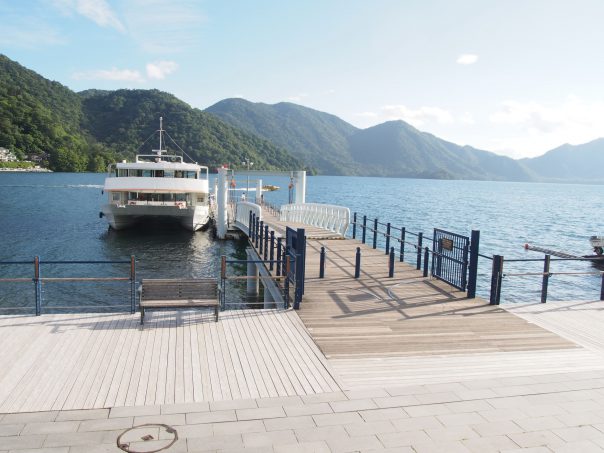 Atmosphere around the lake is also good!
Some people climb a mountain from here.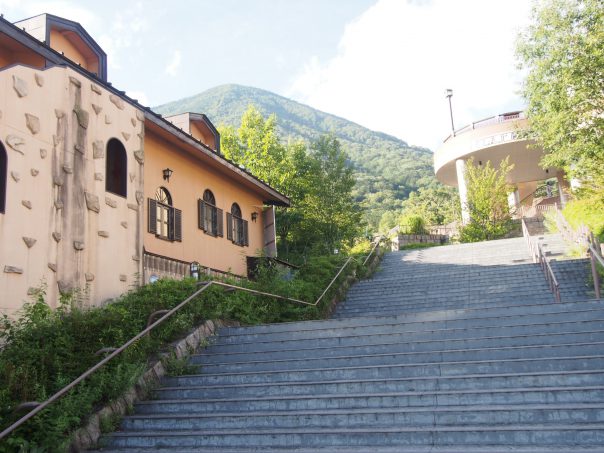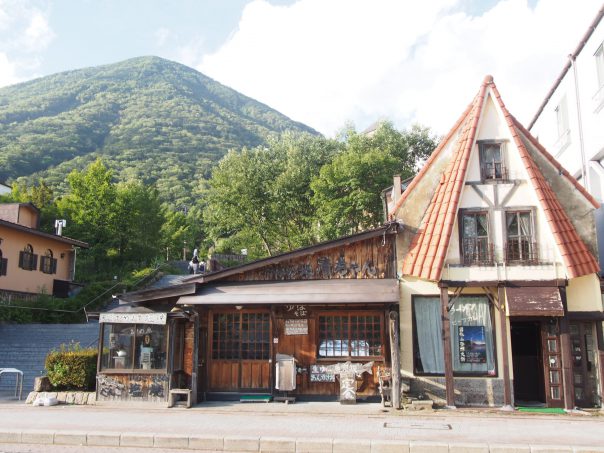 Is it only I who remembered "Totoro"?
Restaurant Shiori
And came back to the guest house!
For dinner, my guest was not hungry and tired of walking, so I decide to go outside alone for dinner.
I asked a staff of guesthouse if there is a good restaurant around here.
She recommended me "Shiori".
She told me the chef has a career of cook at Kanaya hotel (Kanaya hotel is also very famous hotel in Nikko) and he made the restaurant Shiori.
Looks like he had been working at Kanaya hotel for 22 years.
It took about 15 minutes on foot!
Here I am!
Beautiful restaurant!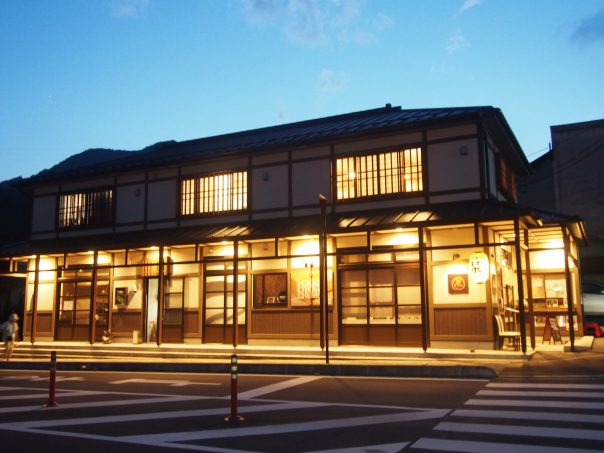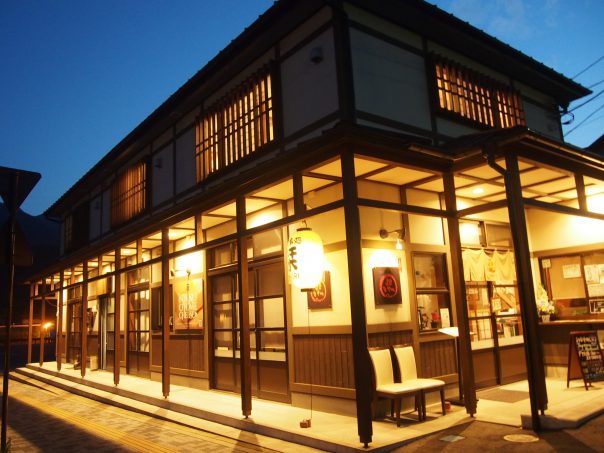 First Otoshi.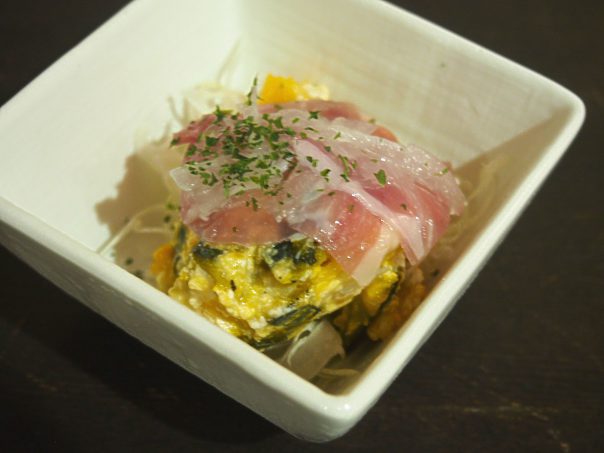 Otoshi is a small appetizer automatically served especially at Izakaya (Japanese style bar).
There is no choice and we do not know what comes.
Usually people hate Makanai because it is automatically served, we can not choose the appetizer and we have to pay $3 or $4 for this.
It would be good if the taste is still good even though, but usually taste is also not that good.
So I did not expect anything for this Otoshi.
But the instant I ate it, I understood why she recommended me here, at the same time I could know the skill of chef.
Very good taste, even this small Otoshi.
It was not like I often ate at ordinary Izakaya at all, This small dish is certainly made by professional chef, I could find it the instant I ate it.
Next one I ordered is fried potato.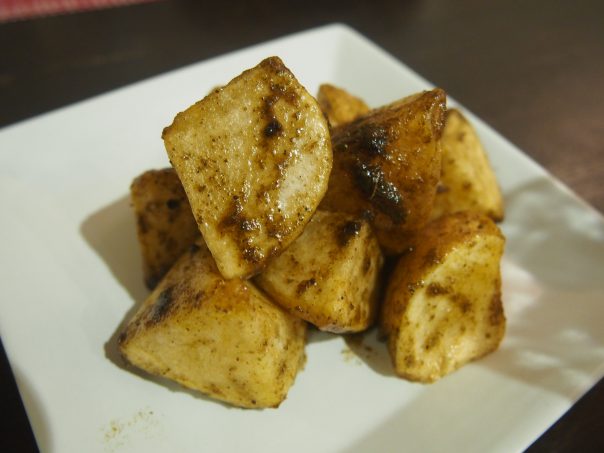 The reason I ordered this simple dish even I can make?
Because it is seasoned with Japanese pepper and it is rare.
Looks like ordinary fried potato.
Anyway let's try.
It was shocking and I understood I can not make this simple fried potato.
It was very good taste.
I found that the chef is real who puts every efforts even to the simple dish.
I think only here you can enjoy this very tasty fried potato seasoned with Japanese pepper.
Next dish is Yuba.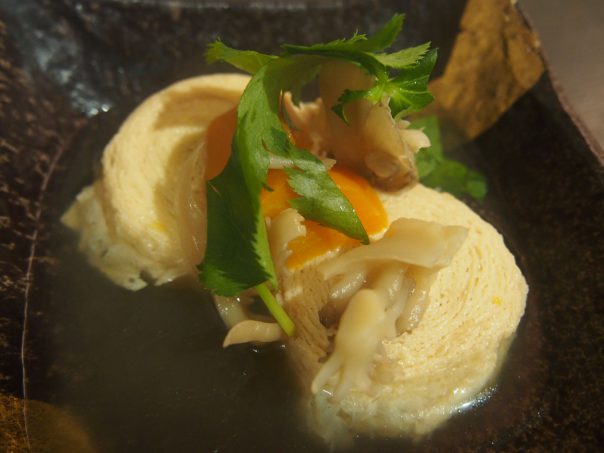 You can enjoy wide range of Yuba foods here in Nikko.
Yuba is soy milk skin.
This Yuba tasted also very good.
Soup stock soaked into Yuba and its texture is not very soft but not hard,
Good taste and good texture!
As all the dishes were taste very good, I even order fried rice somehow.
And I was too full when I finished.
Shiori
Address : 957-2 Tobu Shimohatsuichimachi, Nikko City, Tochigi
Link to Google Map: https://goo.gl/maps/dW8Y9dEGhgA2
Access : Tobu Nikko Station (About 15 minutes' walk from the station)
Tel : 050-5590-0397 (+81-5-5590-0397)
Seats : 46 Seats (16 Seats on 1F, 30 Seats on 2F)
Opening Hours : 11:30 – 14:00 (Last Order), 18:30 – 22:00 (Last Order)
Shop Holidays Wednesday
Website (Japanese) : http://www.localplace.jp/t100079580/
I cam back guesthouse.
It was a beautiful night!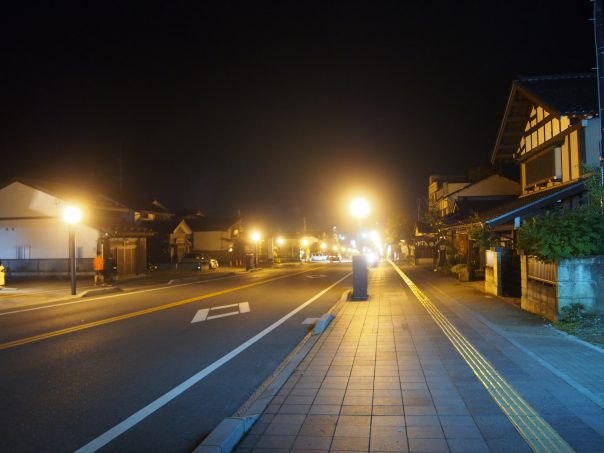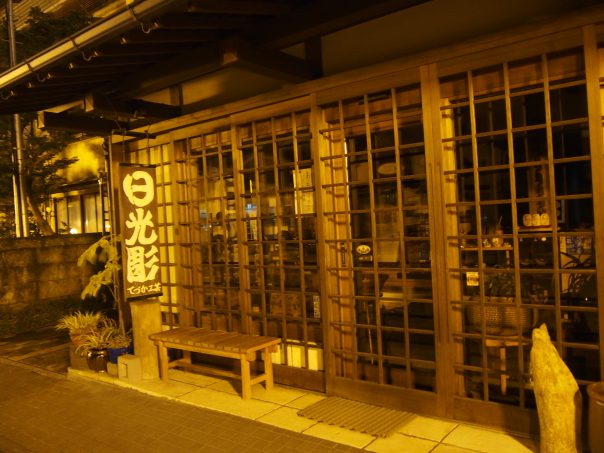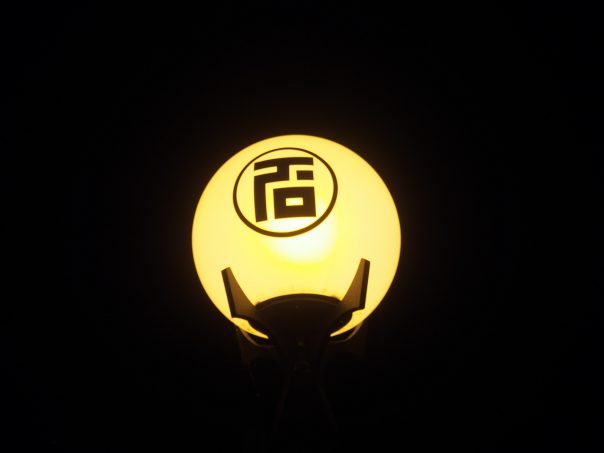 To be continued.