To my surprise, I could enjoy beautiful Bonsai and Karesansui or traditional rock garden even in front of Saitama-Shintoshin station.
It was lucky of me as the venue was a 10-minutes' walk from my flat.
Actually I don't have enough knowledge about Bonsai but they attracted me a lot and gave me calmness.
I introduce here not only Bonsai but Karesansui, the atmosphere of it.
If you are interested in the video, I took long video of 15 minutes that have a look if you have time.
Contents
2.6. Japanese Garden and Tea Space
   2.7. SHIHO-TEN Stage
   2.8. Saitama City Booth
   2.9. Display and Shopping Booths
   2.10. Bonsai Exhibition
   2.11. Japan Shohin Bonsai Stage
   2.12. Booth of Official Goods
   2.13. Rock and Stone of Japanese Garden
   2.14. World Bonsai Exploration
   2.15. Bonsai Exhibition Again
3. Summary
Saitama-Shintoshin Station
Saitama-shintoshin is the closest station of World Bonsai Convention was held.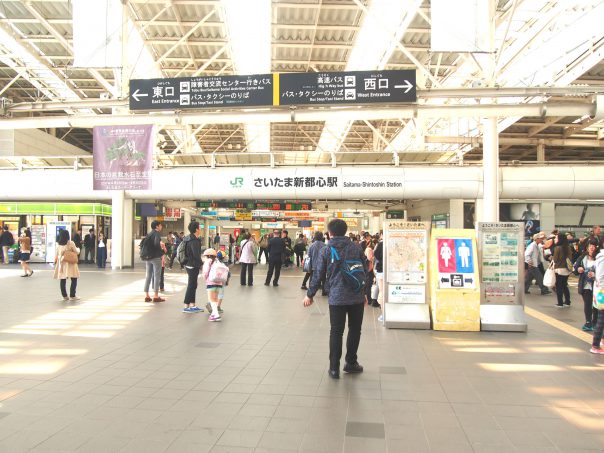 There are so many people every weekend in front of the station as many big events are held here (Saitama Super Arena) such as music live, performance.
It becomes a kind of chaos especially when famous musician and talent such as Taylor Swift, Justin Bieber, One Direction, etc. come visit.
In front of the station, I could see this really beautiful landscape.
I was like almost satisfied with before going to the convention.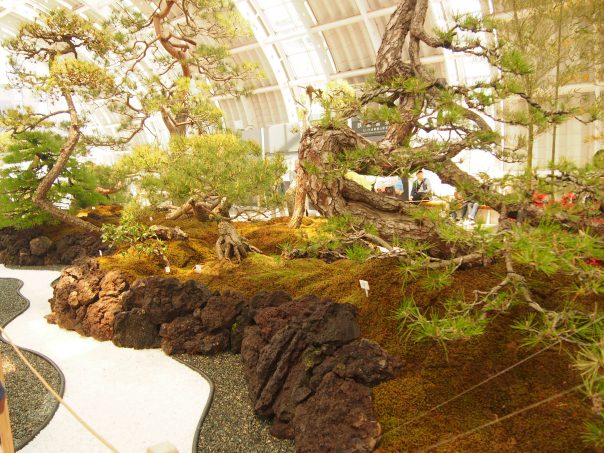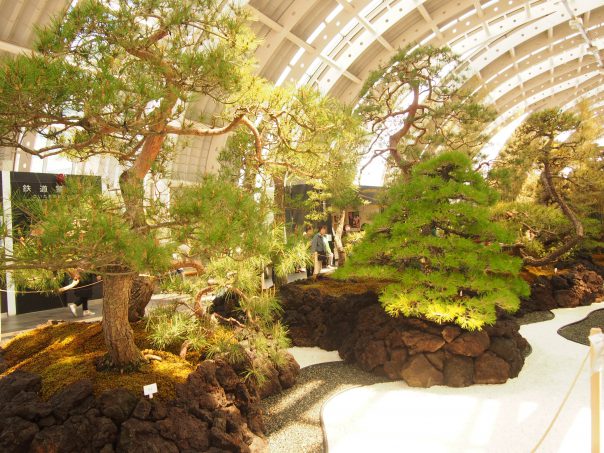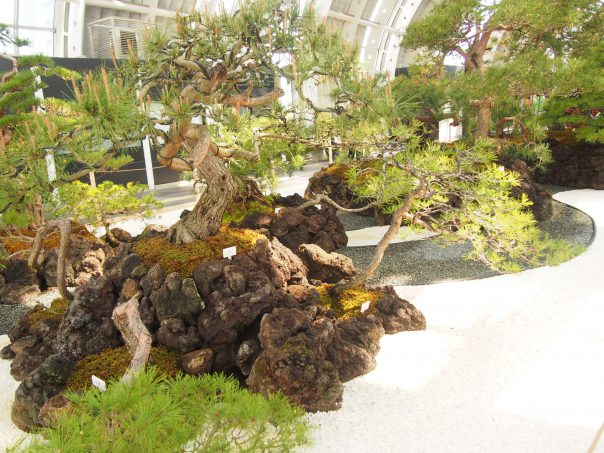 \
You just turn left and go straight after you pass through the ticket gate to get to the venue.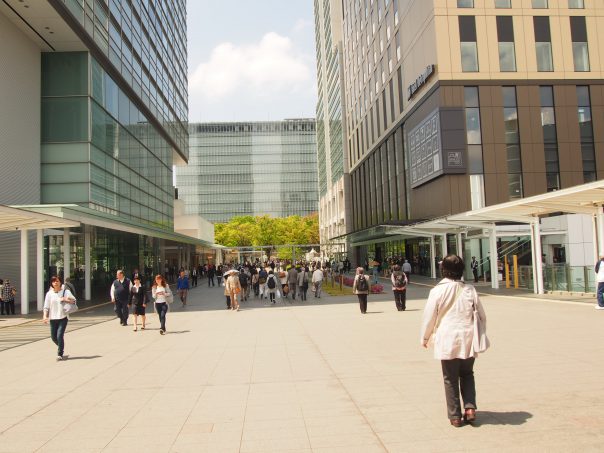 And a few minutes' walk takes you to its venue Saitama Super Arena.
I visited on weekday to avoid lining of people but even weekday there was a long line and it took me more than 30 minutes to go inside.
Anyway I got to the venue.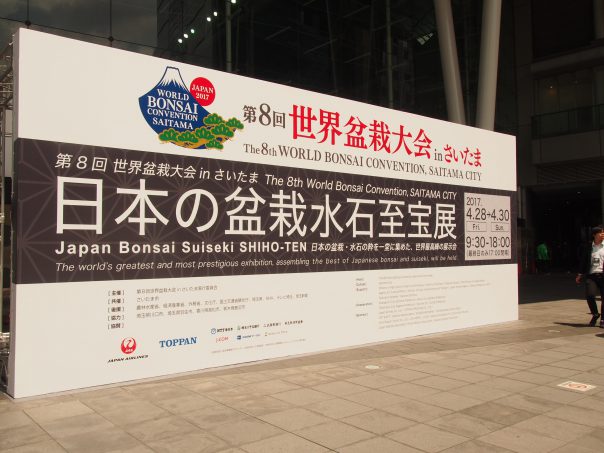 Japan Bonsai Suiseki SHIHO-TEN Report
Bonsai-Culture and History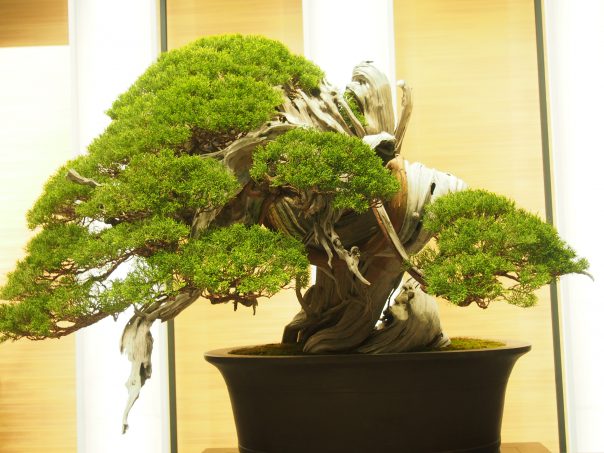 From the first, I could see great Bonsai.
This is shinpaku juniper and the name is Hiryu.
It is estimated to be 1000 years old.
And it is registered by Nippon Bonsai Association as a valuable Bonsai.
This shinpaku juniper was found in 1983 in the mountain of Itoigawa City, Niigata Prefecture.
Naoji Ito was the one who found it and transplanted it.
Now Sabro Kato, the third manager of Mansei-en in Omiya Bosai Village took it over and named Hiryu.
Hiryu means flying dragon.
To honor of Kato's achievement and to the delicate beauty, This Bonsai Hiryu was chosen as the symbol Bonsai of The 8th World Bonsai Convention.
I was struck by the beauty of Hiryu has.
And it has been living for about 1 century.
I was just struck by looking at it.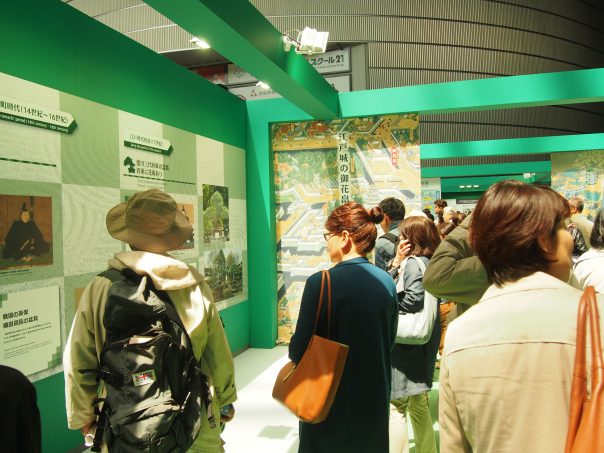 Here is the section you can find the history of Bonsai.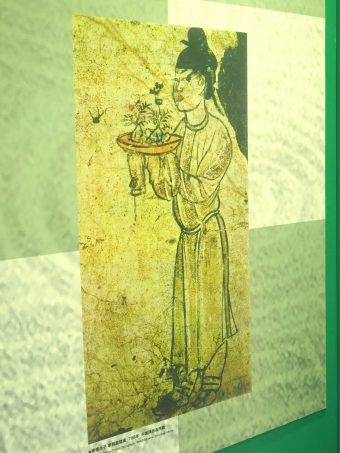 Looks like the very origin of Bonsai can be traced back to a Chinese mural from 1300 years ago.
This is Crown Prince Zhanguai Tomb Mural.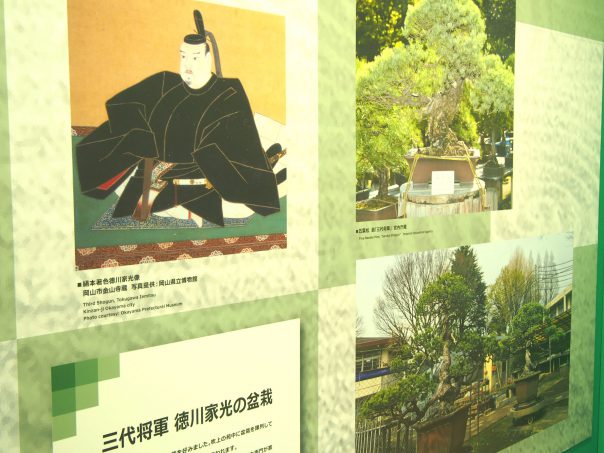 Oda Nobunaga and Iemitsu Tokugawa are one of the most famous and powerful Daimyo in the 1500s and 1600s in Japan.
They also loved Bonsai.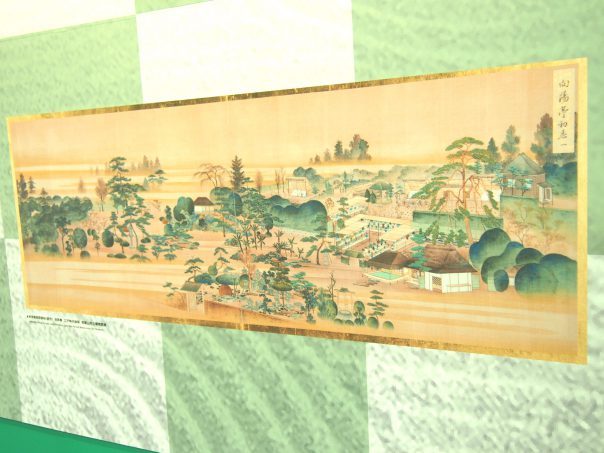 This is Akasaka Oniwa zu Gajo.
It is daimyo garden of Edo in Edo period.
This is the garden of Tokugawa family's Akasaka mansion.
You can see many pine trees in the picture and that shows pine trees were treated with special care by Tokugawa family.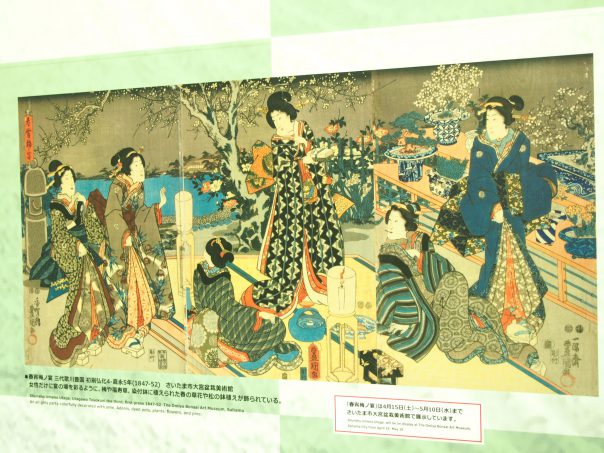 Bosai is drawn in Ukiyoe or wood block printing.
It says potted plants become popular among the general public in the late Edo Period.
This is beautiful Ukiyoe.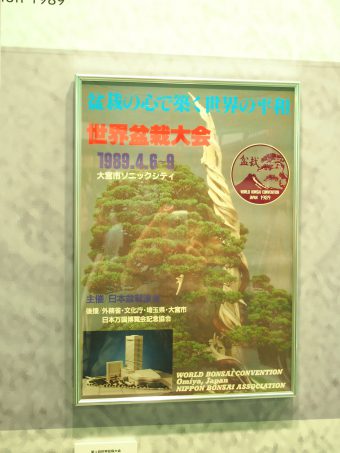 This is the advertisement when first World Bonsai Convention was held in here Saimata Prefecture.
It is 1989 that about 30 years ago.
Imperial Bonsai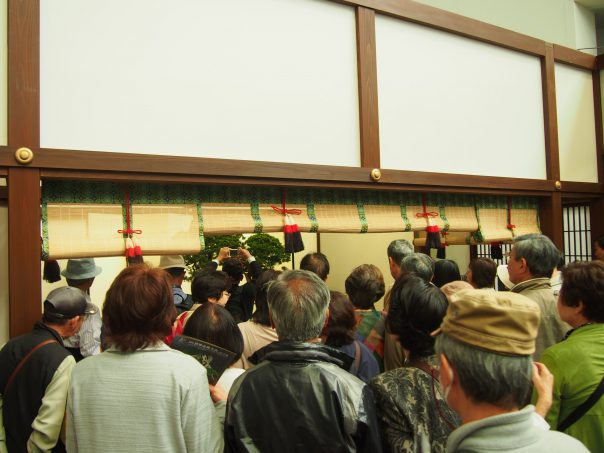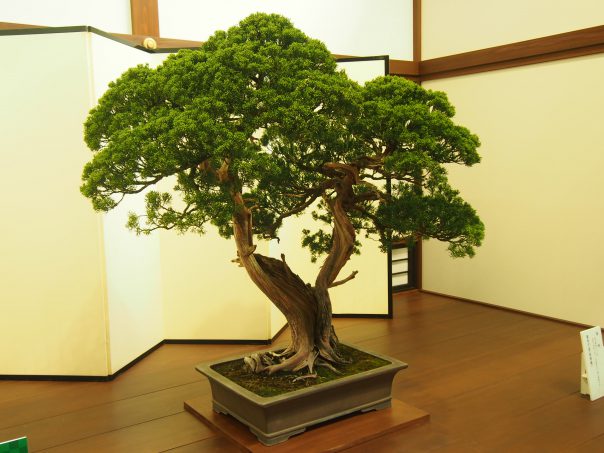 I could see Bonsai of the Imperial Palace here.
The Imperial Bonsai is located in the Omichi Teien Garden.
It is the center of the Imperial Palace.
The Bonsai are managed by the Imperial Household Agency Department of Administrative Management Gardening Section.
It certainly has grace and dignity.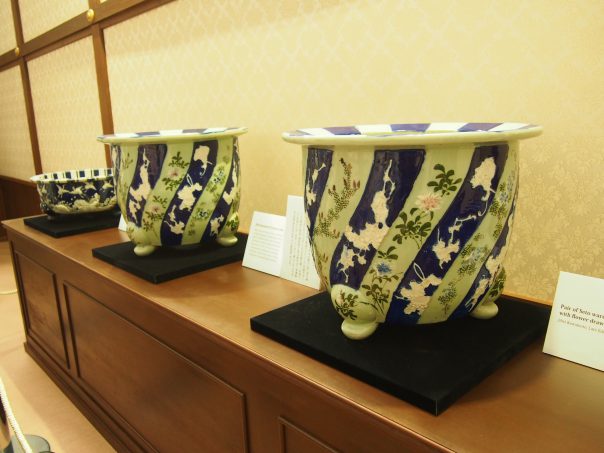 These are Seto pot.
You can enjoy pottery, too.
This is made by Jihei Kawamoto in late Edo Period.
Flower is drawn on the pot.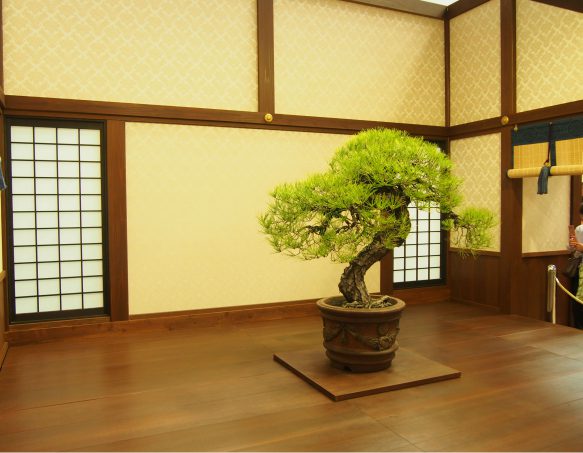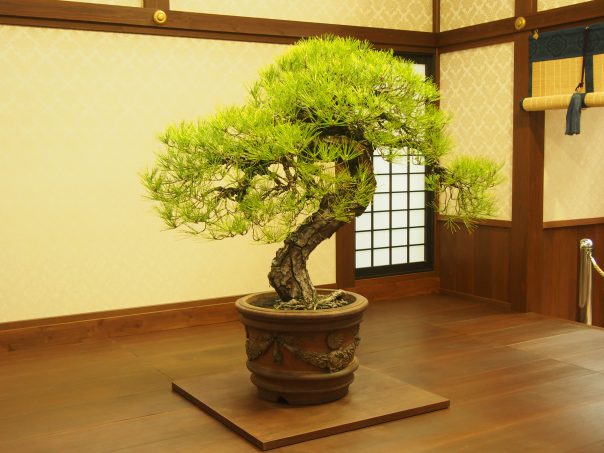 Black Pine.
It is about 130 years old.
The pot of it is also great.
It is Ryukyu ware from Okinawa Prefecture.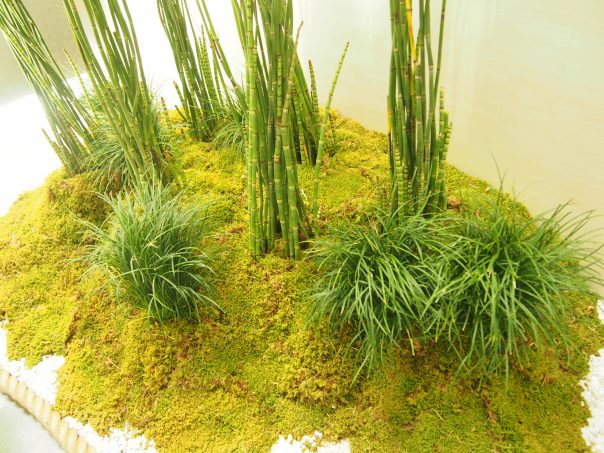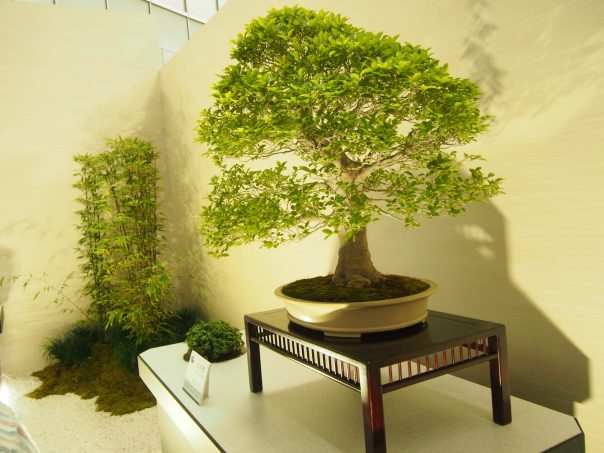 I could see these at the corners.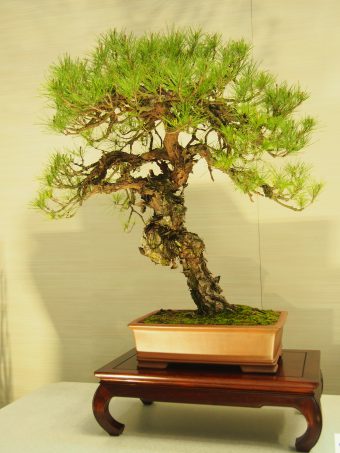 Akamatsu or Japanese Red Pine
Yohei Kono
The 8th World Bosai Convention, SAITAMA CITY Honorary chairman
The trait of this Japanese Red Pine is "Tsuzure Kawa".
It is a rare bark condition which is found in red pine.
The trunk bark is thin and overlapping.
Its color is glares with grace.
This is by Yohei Kono.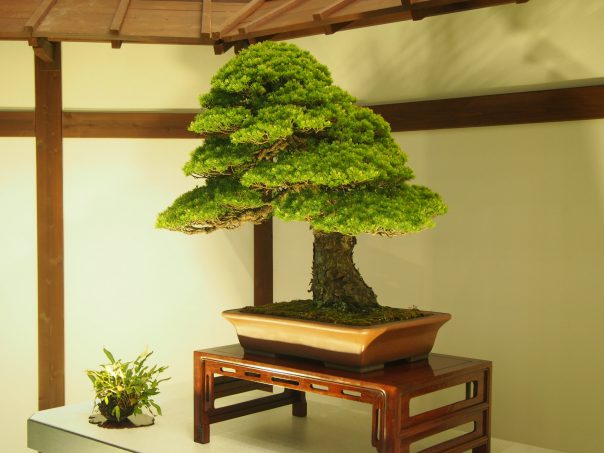 Five Needle Pine (Zuisyou)
Hosei Noroda
World Bonsai Friendship Federation Global Advisor
Five Needle Pine has also great dignity and grace.
Japanese Masterpiece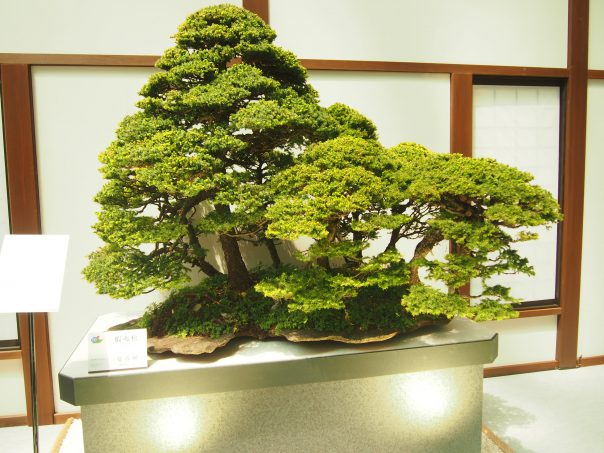 Ezo Spruce
Mansei En
Saitama Prefecture, Saitama City
This Ezo Spruce is also by Saburo Kato.
He dedicated his efforts to establish World Bonsai Friendship Federation and as executive director of the first World Bonsai Convention.
This Ezo Spruce shows the tough environment the tree has grown in.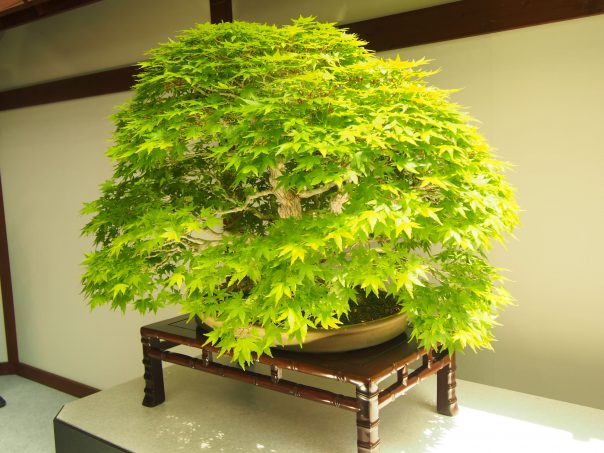 Japanese Maple
Naemi Iwasaki
World Bonsai Friendship Federation Vice Chairman
Japanese Maple is also beautiful.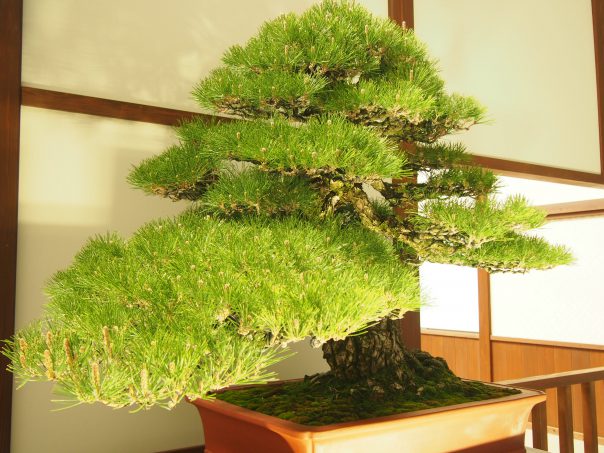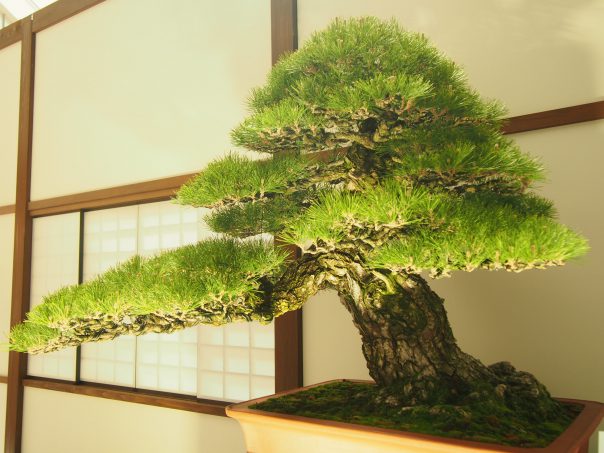 Japanese Black Pine
Shunka-en Bonsai Museum
Tokyo, Edogawa Ward
This Japanese Black Pine is estimated 600 years old.
Do you know the price?
It is introduced as the one-million-dollar Bonsai by medium.
This is named Unryu.
Un means cloud and ryu means Dragon.
Yes, I can imagine the image from this Bonsai.
Five Needle Pine
Shinpukuji Bodaiju Kan
Saitama Prefecture Inamachi
Do you know Yasunari Kawabata?
He is the first Japanese who won Nobel prize for literature.
He also loved Bonsai and this Five Needle Pine is one of his collections.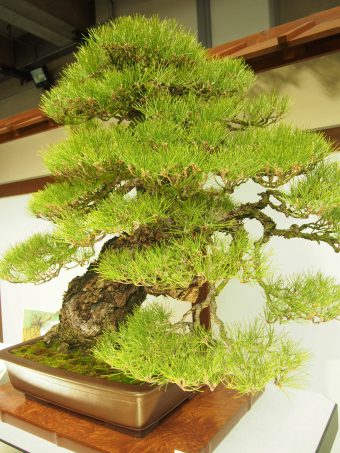 Japanese Black Pine
Yasuo Yamaki
Hiroshima Prefecture, Hiroshima City
To my surprise this Japanese Black Pine survived from the atomic bomb which hit Hiroshima.
This Bonsai from yamamoto-ya was located just 3 kilometers away from ground zero.
But the surrounding walls and houses protected it miraculously.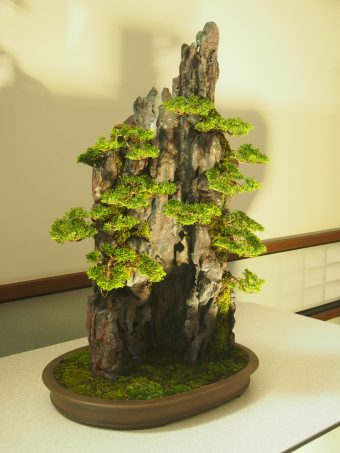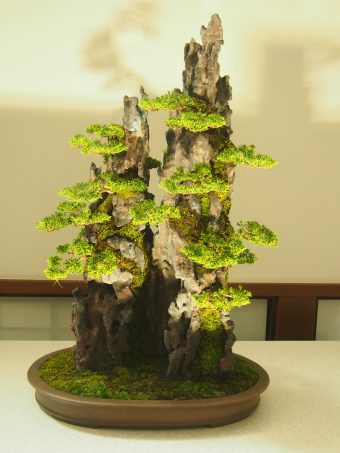 Shinpaku Juniper
Kimura Masahiko
Saitama Prefecture Inamachi
I just had to hold my breath.
What a great Bonsai it is.
What I could see is not just Bonsai but the scene of rock mountain which towers with nobility.
Multiple Shinpaku are set on the rock.
And it creating an image of world heritage Wulingyuan in China.
I remember when I traveled around Guilin in China.
I could see similar mountains there.
Kyoto International Foundation Of Development Of Culture
There was a booth of Kyoto.
From here, I introduce just picture and simple introduction such as type or name for most of Bonsai as I think there is no explanation of mine. (To tell you the truth I just can not explain each greatness by my poor vocabulary, haha)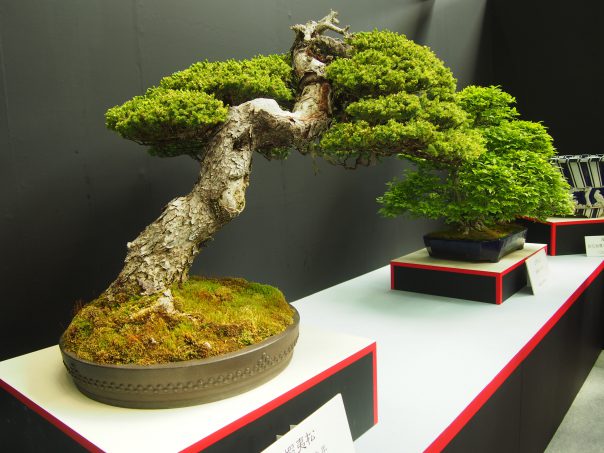 Ezo Pine
450 years old (Approx.)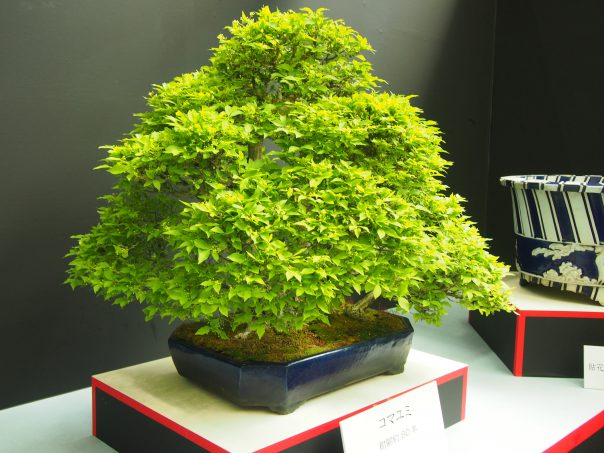 Japanese Spindle Tree
80 years old (Approx.)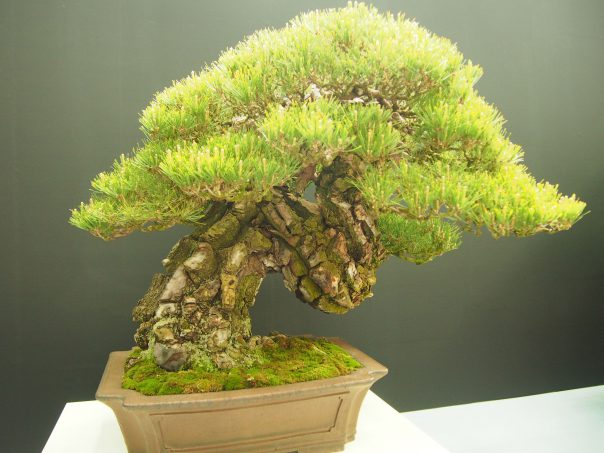 Japanese Red Pine (Akamatsu)
350 years old (Approx.)
Won Prime Minister's Award of Nippon Bonsai Taikan Exhibition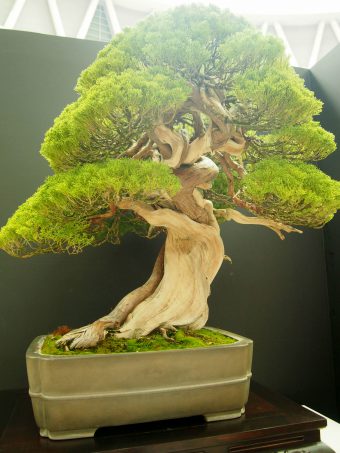 Shinpaku Juniper
500 years old (Approx.)
Won Prime Minister's Award of Nippon Bonsai Taikan Exhibition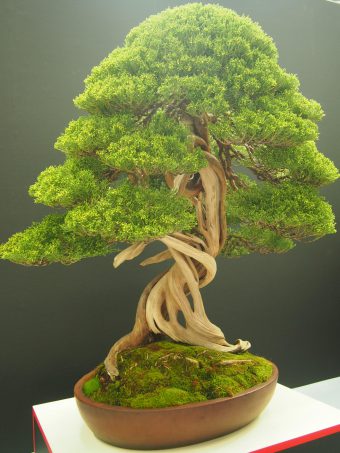 Shinpaku Juniper
600 years old (Approx.)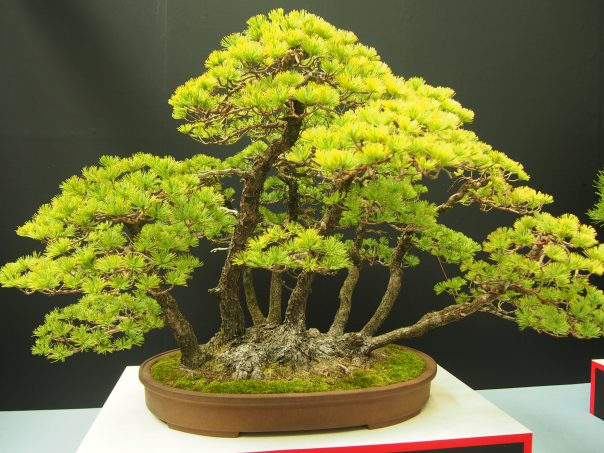 Five Needle Pine
200 years old (Approx.)
Owned by Yasunari Kawabata
Children's Bonsai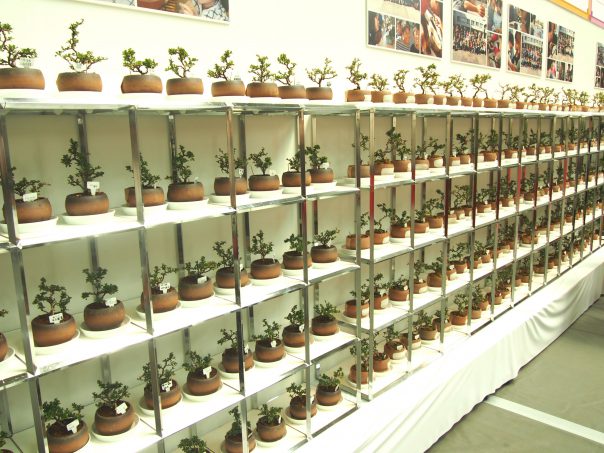 Here is the area of Bonsai display of 1000 students from 11 elementary schools in Saitama City.
What I took was Japanese Quince by the students of Tokiwa-Kita Elementary School.
There are also other types of Bonsai.
They are cute, aren't they.
I divide the page into 2 here.
Next page starts with "Japanese Garden and Tea Space".
Have a look next page from down below, too!