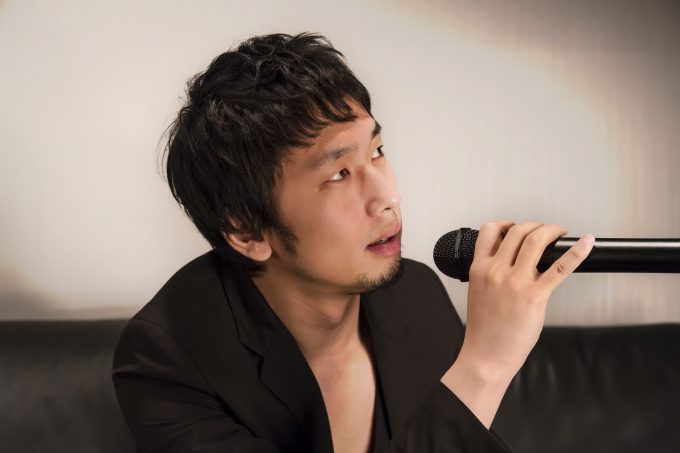 History of Karaoke
It is said to have been that Original Karaoke had first appeared in around 1970 in Japan.
Original Karaoke was a jukebox and was used at a drinking bar with a surcharge.
It costed about 100 yen for 5-minute's play.
I think it becomes 3 to 4 dollars for today if I calculate the value of the yen in those days.
Karaoke was something that enjoyed with a alcohol or sake in those days.
So it was an extra entertainment for a drink.
In 1979, Karaoke was first exported to abroad.
Karaoke we know today or Karaoke box had been come to popular since around mid-1980s.
Introduction of auto changer and wireless microphone boosted its popularity.
In 1992, Communication Karaoke System with which we are most familiar was born.
In Communication Karaoke System, music and moving image was sent through internet that spurred the popularity of Karaoke even more.
When is the most cheapest day to go to Karaoke
Of course, it is weekday before night or after mid-night.
You can enjoy Karaoke for about $5 to $10 for 2 hours.
Most of the places you have to order a drink but it just costs you $3 extra.
And if you share the room with your friends, it will be just $2 to $3 or less than that for an hour.
But there are differences such as about $5 to $10 depends on the Karaoke shops and weekend is more than double price that please check the price before you go to the Karaoke shop.
How is Karaoke in Japan?
When do we go to?
I tell this from my experience.
When I was a high-school student, I went to Karaoke on Saturday and Sunday or after school on weekday.
Main theme was of course to enjoy Karaoke itself in those days.
There was a big boom of Japanese visual band in around 1995 such as L'Arc-en-Ciel, Glay, etc. that we often sang a song of them in those days.
But we also come to go to Karaoke after drink after becoming an age of 20.
20-years-old is the age that permitted drink alcohol in Japan.
There are also businessman that enjoy Karaoke after drink.
How to use?
I know that there is no need to tell about it because Karaoke is the place to sing a song.
But I add some extra example for using it from my experience.
I had been playing guitar in the past and I knew it is noisy to play the guitar in my small flat.
No one want to be forced to listen to the bad guitar sound of neighbor when they are relaxing in room.
Sound of the guitar is big that I had a time using Karaoke room as a practice room for the guitar.
Some people who play musical instruments also use Karaoke room as a practice room like I did.
It becomes not only a place to sing a song but becomes a place to practice musical instruments.
Next, it might only me but I sometimes used it as a sleeping place.
Because I often missed the last train in the past that my choice was always either manga cafe or Karaoke.
Hotel was out of sight as I had little money in those days.
After all I go to karaoke and sleep until just before first train in the early morning.
Or I could enjoy Karaoke even alone that I also sometimes sang a song for several hours before sleep, haha.
How's the process and its atmosphere?
First of all, you need to order at least one drink at most Karaoke shops.
Next, just choose the song you like from the panel or book and send it to the main receiver under the big screen.
You can enjoy English songs as most Karaoke have English songs but unfortunately not for niche songs.
Well, even if you think this is not that niche, it might not on the list, I feel so from my experience.
I sometimes wanted to sing a English song and that was not niche at all as long as I think but no band or singer's name found on the list. T T
You can wear cosplay costume and can play some easy musical instruments such as a tambourine, maracas, etc.
Most songs have real image of the singer that you can enjoy their live performance, too on the screen.
I especially like anime songs as I can enjoy anime scenes that I watched many times when I was a kid.
But be careful if others are not a fan of anime, you might get a kind of out of the circle situation.
You can enjoy snack, food, sweets, etc, too and Shidax has a good reputation for food.
It is understandable as its main business is food-related business that it knows how to offering a tasty food.
There is a call from the staff of Karaoke shop 5 or 10 minutes before the finish time you made.
And you can decide finish or keep singing with extension charge at the time.
Unique Karaoke
This might be not unique anymore but solo karaoke have come to appear since early 2000s.
To think of it, that's the time I had been going to Karaoke alone.
Although my main theme was to sleep and it was ordinary Karaoke room that not Solo Karaoke room made for solo use.
There must have been an increase who want to enjoy Karaoke alone.
I think main reason is sometimes you can't enjoy to your heart's content if you go to Karaoke with some others.
Because you can't sing a song all the time.
You have to wait while others are singing.
And the more people gather, the less chances you get to sing a song.
There might have been also people who are shy and not good at singing in front of others but love to sing a song.
I think solo Karaoke caught the good needs of those people in those days.
Next unique Karaoke shops are they have their own concepts.
For example you can enjoy Karaoke in iced room in Hokkaido.
Floor and walls inside room are made of ice in this place.
Another shops focused on anime that whole rooms are drawn the characters of Evangelion or Pokemon.
There are also old-time-themed Karaoke room with old-day's atmosphere.
The current state of Karaoke
There are many types of Karaoke shops in Japan nowadays but the peak of Karaoke was 1996 and there has been a slow declining of the people that go to Karaoke since then.
Why?
Simply because aging society with fewer children in Japan.
So the declining is a inevitable course of Karaoke.
Second reason is as the solo Karaoke shows we might get to take more priority on private time than others.
When you want to sing a song you can enjoy Karaoke all the time for solo Karaoke.
It was also a kind of custom to go to Karaoke if your boss asked you to come after drink that held by company after work.
It might be an unique thing only in Japan but it was a hard to decline offer when your boss asked you in Japan.
Thirdly, instead of Karaoke, popularity of real music live is on the increase these days.
With the development of internet, people are making connections through sns among fans of the band or singer and they go to the live or festival together.
That might make people relax and pleased without going to Karaoke.
Summary
When I first experienced Karaoke, I think it was 14 or 15, I got so nervous.
To sing a song in front of others!!
But once I got used to it, I found it was really interesting rather I was going Karaoke even alone.
Now as I said before, the number of the people that go to Karaoke has been decreasing slowly.
But it is still popular as I still often see people come together in front of Karaoke shop, especially on weekend.
And unique-concept-shop such as anime-themed or old-fashioned-themed Karaoke room are appearing.
Karaoke companies are also making effort to be better and attract people.
What I hope is they list more English song.
Not only Japanese but people from abroad come visit Japan are also enjoying Karaoke.
I hope they make Karaoke shop as the place where more and more people can enjoy it.