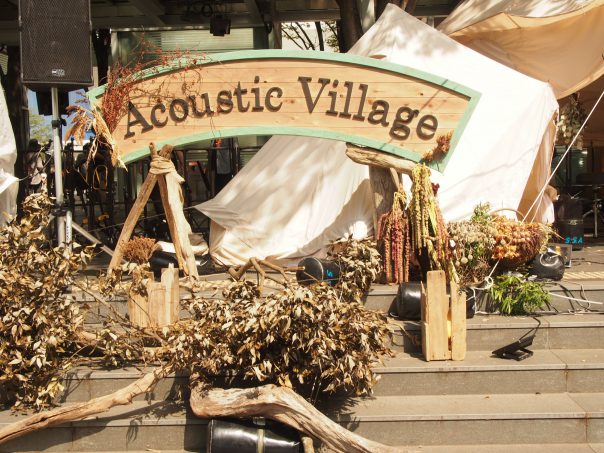 What is Acoustic Village?
Acoustic Village is the place where you can enjoy music, outdoor things, organic items, outdoor goods and foods in the trees of Zelkova.
It is not very big festival but you can enjoy music, shopping and food in the relaxing atmosphere.
What I was surprised most was this event is free so you can enjoy free music live of famous musician and band that you can see on the TV.
Saitamashintoshin Station
This Acoustic Village was held in front of Saitamashintoshin Station in Saitama city.
This place was just a 10-minutes' walk from my place.
Crowds of people here in front of the station especially on holidays as there is Super Arena that holds big event or live every weekends.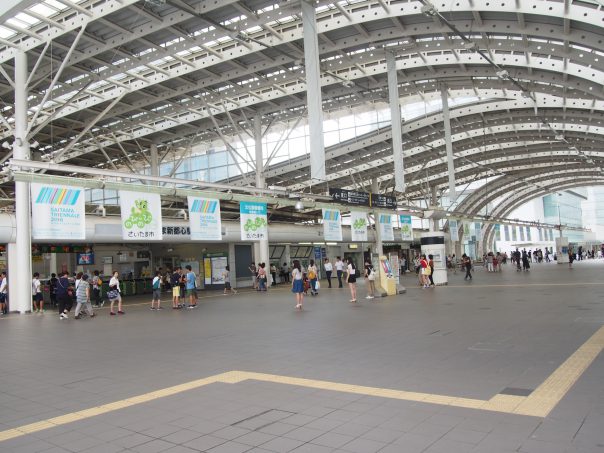 Keyaki Zelkova Square
Keyaki Square is 2-minutes' walk from the station.
Here I am at the entrance.
I like this natural entrance gate.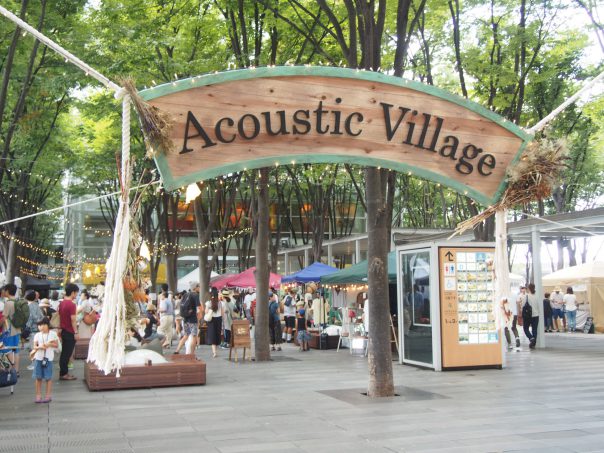 Found cute mushroom!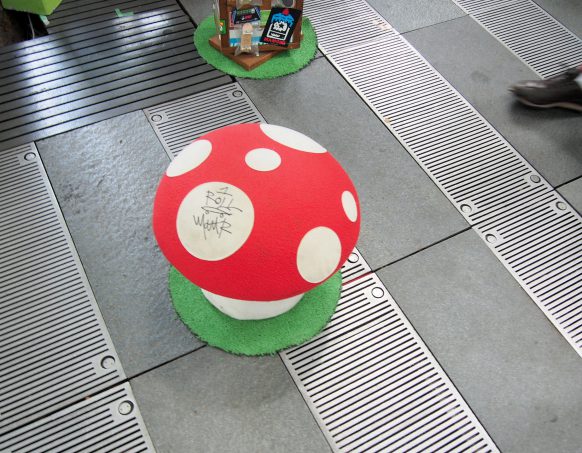 Here is another square and shops.
There is workshop to enjoy art or making things for both child and adult.
You can also buy outdoor goods here.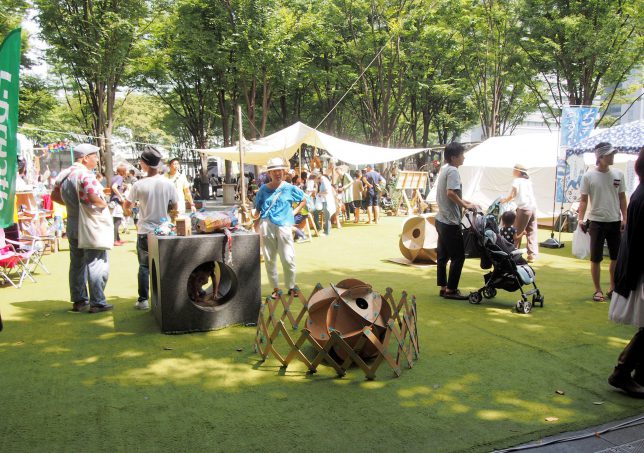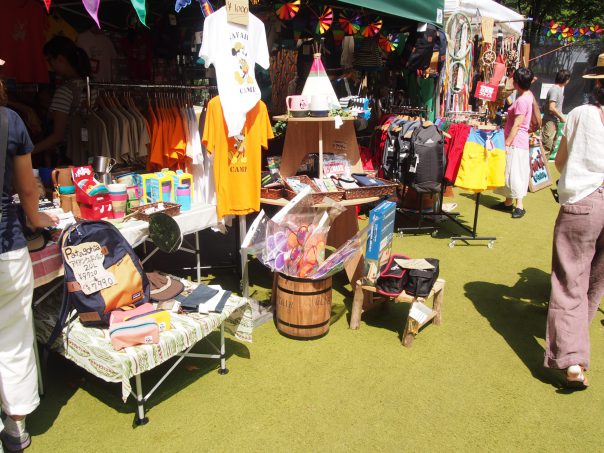 I could find nice art.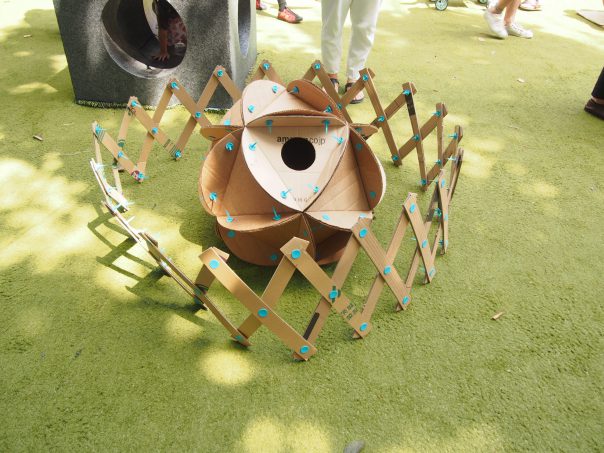 Rhinoceros beetle?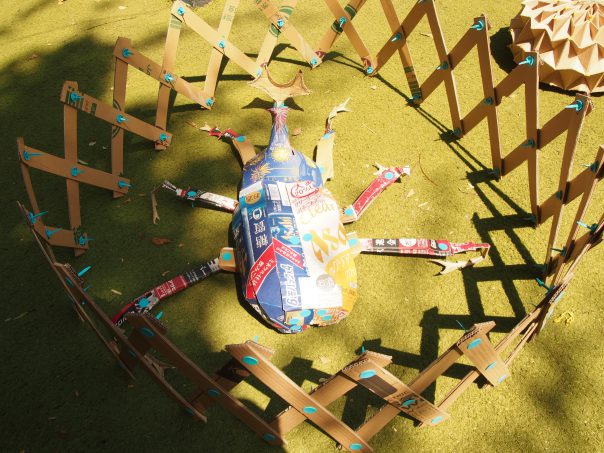 Live Music at Main Square
This is the main square, here you can enjoy live music for free.
There are some food stools along the corner.
I only could see live of Shiori Niiyama.
Her music was good with a sound of organic acoustic guitar.
She and some others are famous musician that you can see on the TV in Japan.
Here are some of them who came and performed in this Acoustic Village.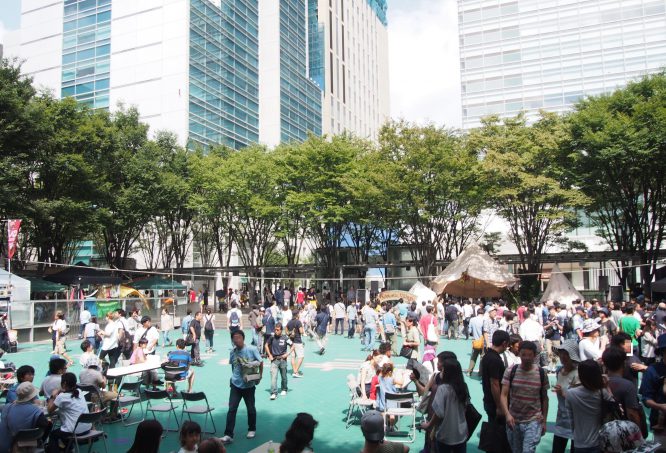 Shiori Niiyama
She is a singer song writer.
She won the Grand Prix Prize among 8000 amateur musicians and made her major debut in 2013.
I think she got popular when she herself appeared on TV Drama at the same time in 2013.
She has a good reputation for her gifted rhythmic sense, voice and faithful guitar technique.
Caravan
He is my favorite musician.
If you love journey and cool acoustic sound this is the music for you.
He himself is kind of a traveler as he was born in South America and he did solo live during travel nationwide before he made his Indies debut in 2004.
Actually he is not that very famous or rarely on media but he makes very good music and his technique of guitar is worth listening.
I think Hamming bird is one of the famous songs of his as it was covered by the popular musician Yuki from JUDY AND MARY.
Following is the collaboration with Yuki.
Sunny Day Service
They made their debut in 1994.
After breakup in 2000, Vocal Keiichi Sogabe was active as a solo musician.
Then they got together again in 2008.
Their soft and clear music still attracts many fans.
Shops
Not only outdoor goods but also I could find handmade items.
Beautiful color and shape of these glasses attracted me.
I asked her the thickness of each glasses as each of them had a different thickness.
She told me that she can generally control the thickness but it is difficult to control to the details as it is also effected by the temperature of the day.
I could see beautiful small glass that held gold-leaf inside.
Various colors and shapes of handmade glasses she made were beautiful.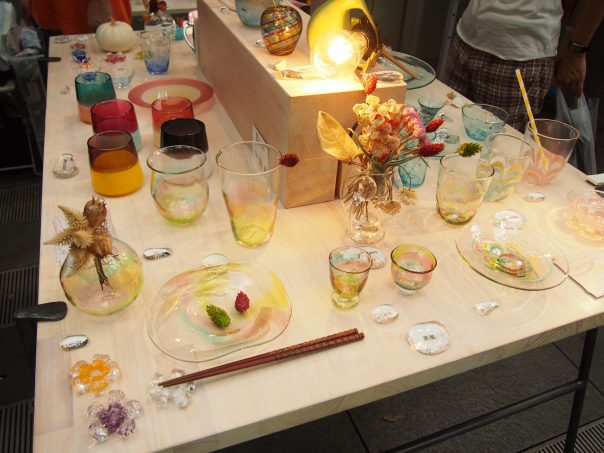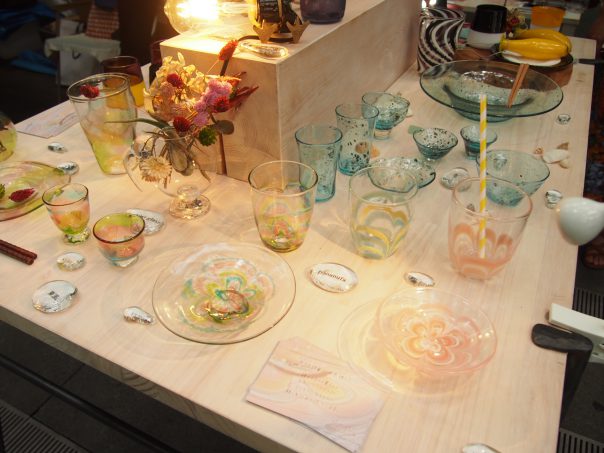 As the theme says it has some organic shops
I could find organic dried fruits and nuts.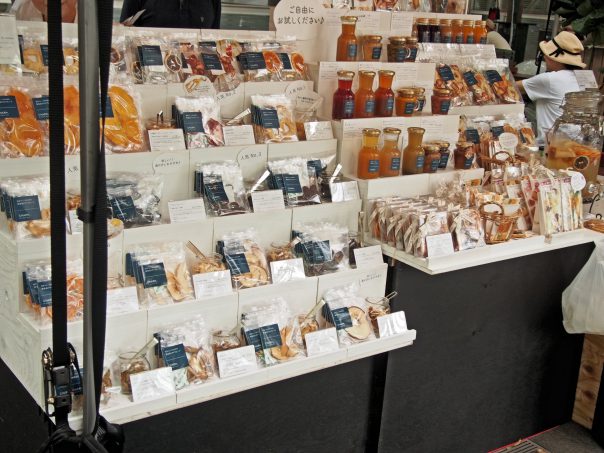 Summary
If you stretch out for 30-minutes' train ride from Tokyo, you can enjoy this kind of event in Saitama.
As I said before what surprise most is it is free while other music event you have to pay at least $50 a day.
Of course at other music events you can enjoy music of professionals whole day long with great atmosphere.
But here you can also enjoy music of professionals in relaxing atmosphere, I often saw families with children.
And you can enjoy shopping such as outdoor goods and organic items.
This Acoustic Village centers on not only adult but child in the combination of music, outdoor and organic.
How about joining this event next Summer if you have time?