There are Hot Springs in Tokyo, too
There are many hot springs and spas even in Tokyo!
You might think it is easy to find a spa in Tokyo but a hot spring is difficult.
But there is even in Tokyo.
Followings are popular Onsen or hot springs among Japanese in Tokyo.
I selected top 3 Onsen on my own judgement from the reputation.
Recommendable Top 3 Onsen in Tokyo
Maenohara Onsen Saya-no-yudokoro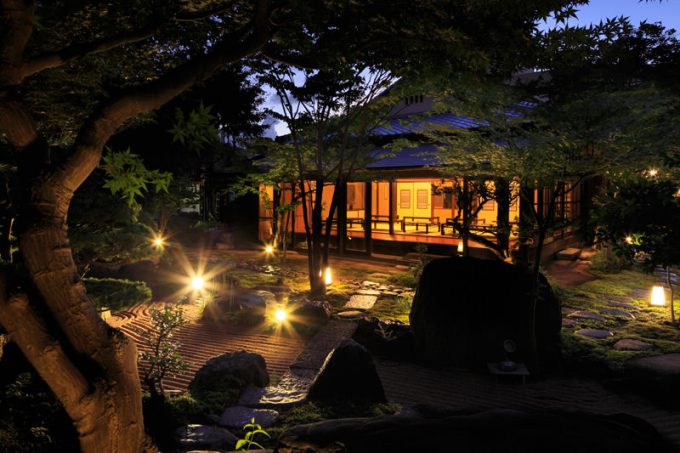 Source : Maenohara Onsen Saya-no-yudokoro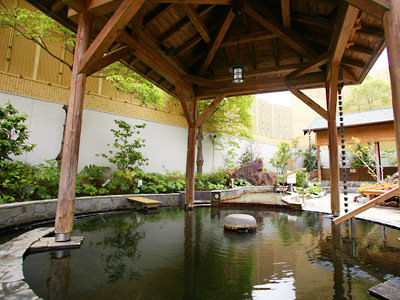 Source : pokanavi.jp
This is my most recommendable Onsen if you want to enjoy Good-old Onsen in Japan.
Step inside, you might be impressed with the beautiful Karesansui or Zen garden and moss garden.
You can touch and enjoy traditional atmosphere of Japan here.
This Onsen was originally a Japanese garden made by a businessman who was passionate about craftsmanship.
It was made by him in 1947 but it became a vacant in 1996.
It just waits to be broken down.
But strong wish of remaining the place to the future made this place as Onsen.
It opened in 2005 as Maenohara Onsen Saya-no-yudokoro.
You can enjoy the building and garden as well as Onsen that have memories of people who spent the time with them for more than 65 years here.
Address : 3-4-1, Maeno-cho, Itabashi-ku, Tokyo
Nearest Station : Shimura Sakaue
Telephone : +81-03-5916-3826
Business Hours : 10:00 am – 1:00 am (last check-in 12:00 am)
Fee : 870 yen for adult, 550 yen for child (Monday to Friday) / 1100 yen for adult, 750 yen for child (Saturday, Sunday and holidays)
Website : Maenohara Onsen Saya-no-yudokoro
Tokyo Somei Onsen Sakura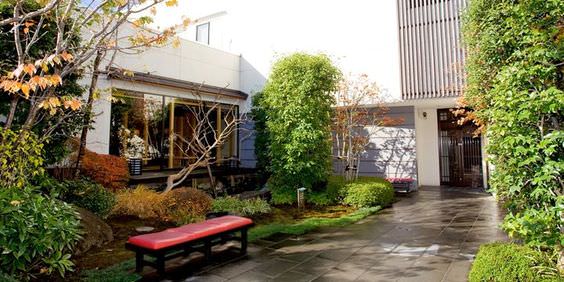 Source : onsen.nifty.com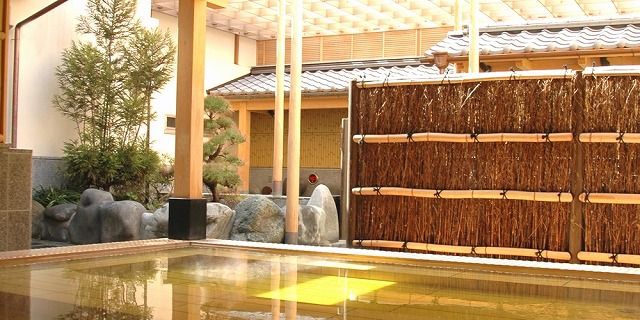 Source : onsen.nifty.com
This Onsen uses hot spring that gushed out below 1800 m underground.
This place is also the birthplace of Sakura Someiyoshino.
Onsen that comes from the layer of 10 million years ago contains a lot of natural minerals.
This Onsen is also recommendable for people who take good care of their skin as its hot spring has a reputation for smooth skin with high moisturizing effect.
At the entrance, you are welcomed by beautiful Japanese garden and can feel the 4 seasons of Japan.
Address : 5-4-24, Komagome, Toshima-ku, Tokyo
Nearest Station : Sugamo, Komagome
Telephone : +81-03-5907-5566
Business Hours : 10:00 – 22:00 (last check-in 12:00 am)
Fee : 1296 yen for adult, 756 yen for child
Website : Tokyo Somei Onsen Sakura
Kodai no Yu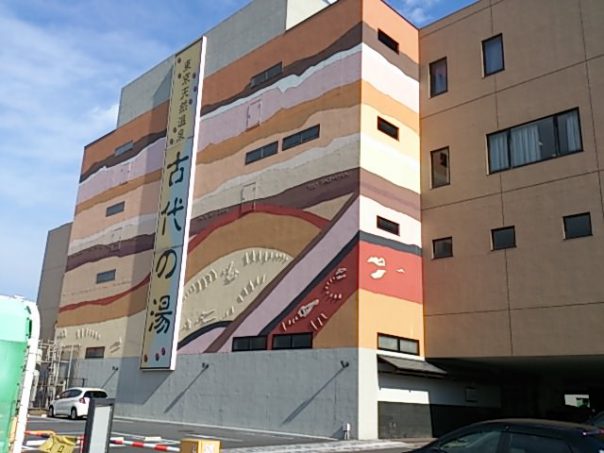 Source : onsen.nifty.com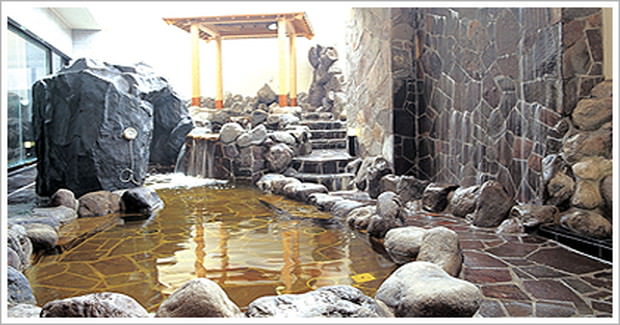 Source : onsen.nifty.com
This Onsen is very big, anyway.
It holds even a a banquet hall as well as restaurant, massage,etc.
Characteristic of its hot spring is its concentration of salt is relatively high and good for those who have poor circulation due to cold or sensitive to cold.
Hinoki or Japanese cypress bath is comfortable with its relaxing smell of cypress.
It might be expensive than usual Onsen but this is popular Onsen and of its worth.
And good news is you can enjoy Onsen here at a half price if you go weekday now.
Half price on Monday and Tuesday for male, Wednesday and Thursday for female, Friday is for both.
It might be a bit far as it is 1.5 km from the nearest station, that is, takes 20 minutes on foot.
It might be good for those who like taking a walk but if you are like "Oh, that's a bit far", rest assured as there is a shuttle bus,too.
It comes to the Shinkoiwa, Kameari, Kanamachi, Aoto station at every 10 minutes.
Recommendable Onsen for people who want to enjoy with family and relax until late night.
Just note that if you stay past 1:00 am extra price 1620 yen you need to pay.
Address : 4-2-1, Okudo, Katsushika-ku, Tokyo
Nearest Station : Shinkoiwa, Koiwa
Telephone : +81-03-5654-2611
Business Hours : 10:00 am – 6:30 am (Reception closes at 2:00 am)
Fee : 2634 yen for adult, 1296 yen for child (under elementary school student)
Website : Kodai no Yu
Manner of Onsen
I think these things are famous but just in case I write the manner of it.
No Tatoo
Those who got a tatoo will not be allowed to go inside Onsen.
I understand it is just a fashion in abroad but there is no culture of tatoo for ordinary people in Japan.
And some people, especially elderly people might sensitive to or afraid of it.
Please understand only for this but there are also Onsen that allows people who got a tatoo that I also make an article in which I summarize those Onsen, too.
Soak in Onsen after pouring some warm water or Kakeyu
You might want to soak in Onsen as soon as possible but you need to pour some warm water on your body first.
The action is called "Kakeyu" in Japanese.
After washing your sweat away by pouring some warm water, have a soak in Onsen.
No swimming
I think no one swim but as for a child or some might swim as it is very comfortable.
It is OK if there is no one besides you but there are some people always.
Not disturbing others is a manner of Onsen.
Keep an eye on your child
Please always keep your eye on your child, especially when your child is little.
Every year accidents of little child happen in Onsen.
Depth of some Onsen is more than 90 cm and it is enough to have been drawn for little child.
Being in Sauna for a long time also becomes dangerous for child sometimes.
To be always with your child in Onsen is recommendable.
Summary
It is good we can enjoy hot spring even in Tokyo.
There are many effects in hot water of Onsen that work good for your body.
Improvement of poor circulation, dermatitis, neuralgic, etc.
You can enjoy more if you get the knowledge of the effect of it before going to the Onsen as each Onsen has different effects.
Night sky is also beautiful when you soak Onsen outside.