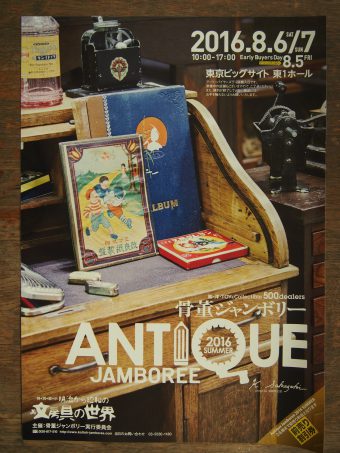 What's Antique Jamboree 2016 Summer?
Antique Jamboree is the largest antique show in Japan.
You can buy vintage antiques of Europe and America as well as Japan.
Its range is really wide as you can see even tin toy, figure, accessory, etc as well as vintage old antique such as pottery and porcelain.
All of them are represented by 500 dealers.
Great point of this event is you can have the things fixed by Japanese professionals if you have broken antique such as tin toy, accessory, pottery, etc.
The cost is depends on the things and condition of it but I think it is not that expensive.
There is also small talk show  so you can listen to the talk of antique (it is in Japanese).
Every year there is special display and theme for this Antique Jamboree and this 2016's theme was antique stationary.
Report of Antique Jamboree 2016 Summer
This is my first visit of this Antique Jamboree.
It was different atmosphere compared to Wonder Festival.
Actually my first impression before visiting this event was it would be small event for elderly people or dealers.
But it was not.
There are not only elderly people and dealers but also I could see middle age, young people and ordinary people.
What I surprised was I could see some foreign sellers and customers and some sellers could speak Japanese fluently.
All of this scenes changed my image completely and made me far more excited!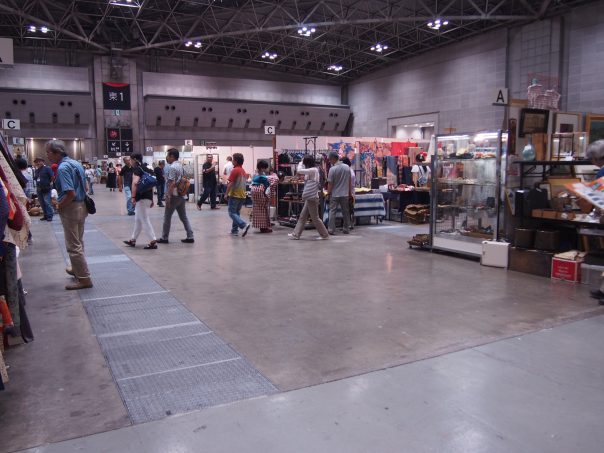 These items look like daily goods in old days.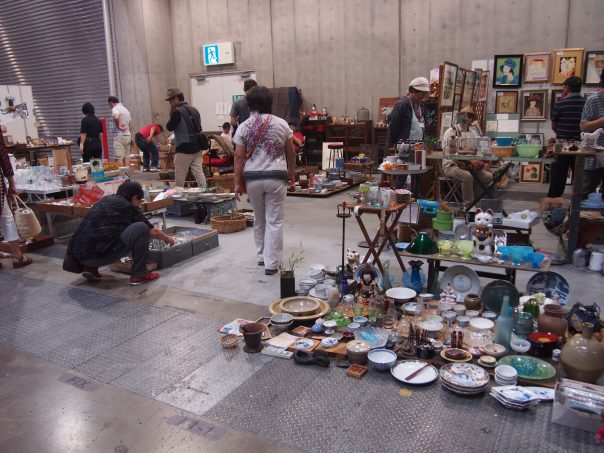 I was so exited when I found these tin toys and figures.
Wide variety!
I could find Godzilla, Gamera, Ultraman, Tetsujin 28, Atom, etc.
Some are old day's toys but I found some are more recent ones.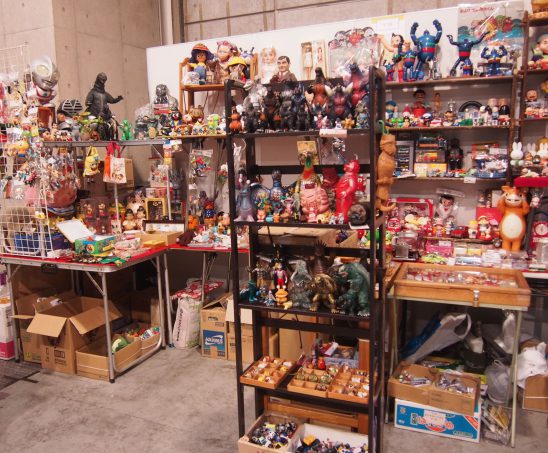 There are also vintage toys in Europe and US.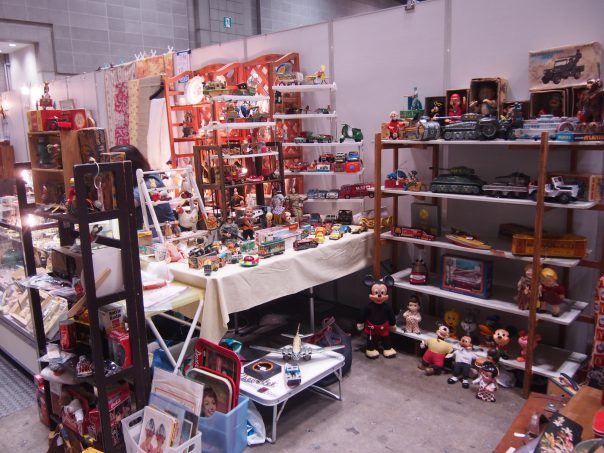 I could see Japanese samurai sword Katana, Japanese old gun, Japanese warrior's helmet Kabuto and armor, etc.
They were so expensive.
I'm sorry I don't upload them here as they were prohibited to take a picture.
But if you visit you can see and buy cool vintage Japanese items like above.
Actually this venue was big.
Like this there are many long aisles vertically and horizontally.
Along the aisles there are some foreign seller from Europe, US, Asia, etc and some of them were talking Japanese customers with fluent Japanese.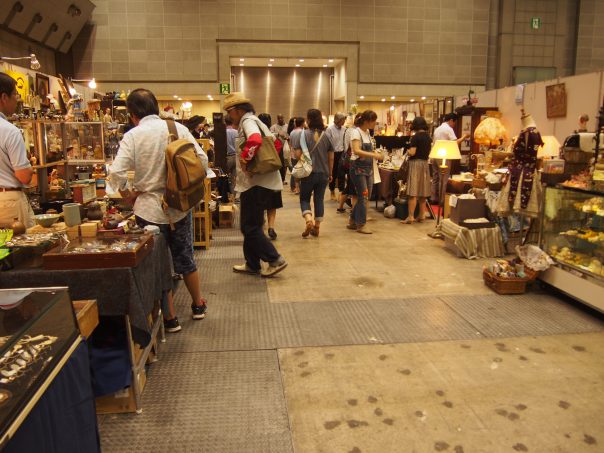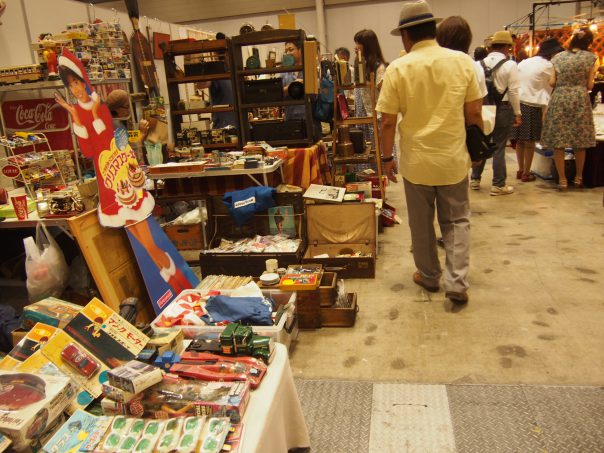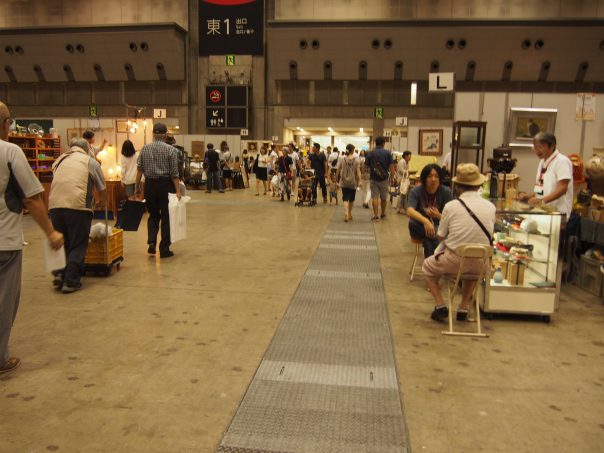 At the corner of this big venue there was small room for talk show.
I couldn't listen to the talk as it finished just when I entered the room.
I think that was a talk about antique stationary this time by pro collector and professionals.
I missed a chance, that's a shame!
Maybe next time!
I was excited to find tin toys of Star Wars.
I asked the owner for its price and yes I bought
Darth Vader!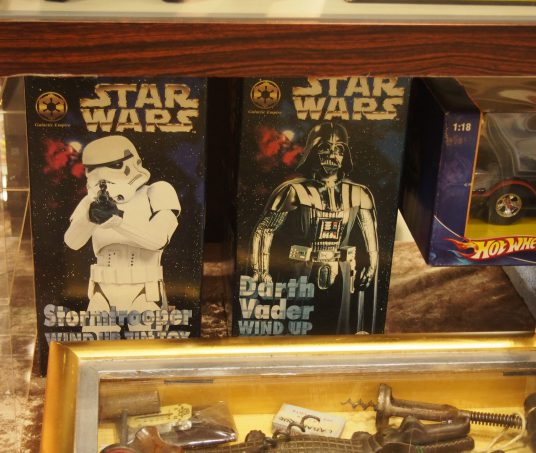 This is the place you can have the broken things fixed such as tin toy, accessory, pottery, etc.
I asked an owner of toy shop for the price of fix at this place.
He said "it depends on the item and its condition but this kind of simple fixing is about $10 to $20".
He told me pointing at the tin toy of piggy cook that no longer moves.
I imagined more expensive price first so less than $20 for this kind of vintage tin toy is good bargain.
I was almost buy this piggy cook from him and take it to the place for fixing.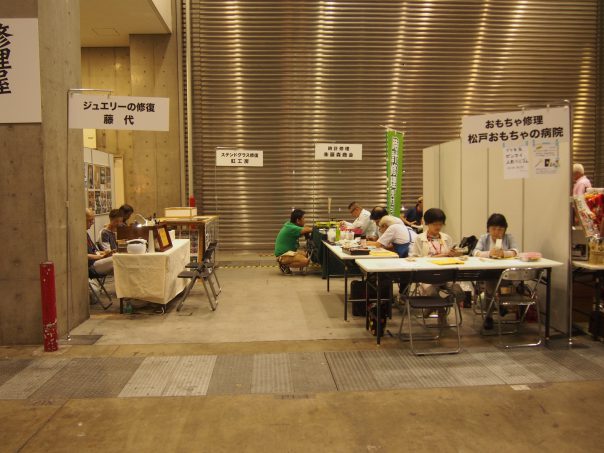 Theme of 2016 Antique Jamboree 2016 Summer was vintage stationary.
So these are the ones!
Of course I've never seen most of them as they were long before I was born.
This is pencil sharpener in around 1945.
Yes, as you can see it is just a small knife for sharpening pencil.
There were no automatic sharpeners like we imagine so people were sharpening their pencils using these tools by hand in those days.
They were called Bon knife or Mickey knife.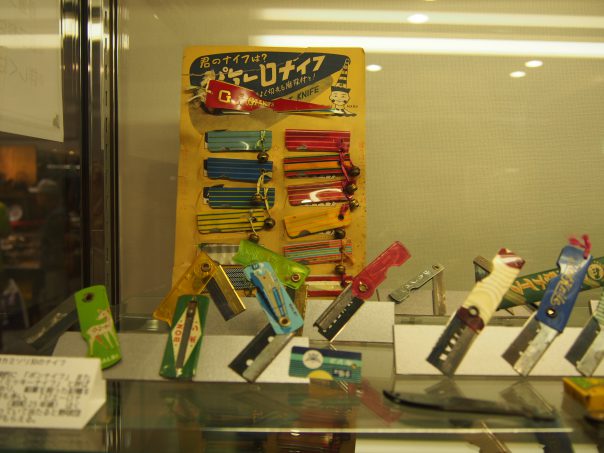 I couldn't find this is also pencil sharpener first.
It certainly is vintage one.
I can imagine it must have been hard work just for sharpening pencils in those days.
This is in around 1900.
We can find their try and error for improvement of pencil sharpener from this.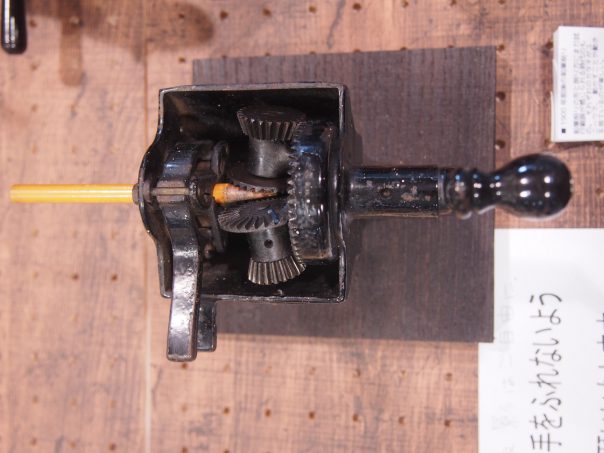 These things are punching tools.
They looks some kind of special weapons rather than punching tools to me.
They are from United States after 1884.
Summary
If you are a collector of Japanese or foreign country's goods you need whole day to look all of them.
Actually I don't have enough knowledge for antique things except for toy and figure so I couldn't buy them.
Or I couldn't buy them even if I had enough knowledge as some of them were so expensive.
But they must have been worth it.
This event is held every year in Tokyo so I recommend you to come visit if you are interested in vintage things!