Netflixシリーズ実写版『ONE PIECE』の麦わらの一味を紹介☠️

ロロノア・ゾロ(新田真剣佑)は「三刀流」の使い手。幼き頃の約束を胸に…"世界一の大剣豪"を目指している。

日本語吹き替えは #中井和哉。8月31日配信開始。#実写のワンピ #ネトフリワンピ #ONEPIECE #ゾロ pic.twitter.com/N6ae6ao8hm

— Netflix Japan | ネットフリックス (@NetflixJP) August 29, 2023
Live-Action of One Piece finally started on NetFlix, didn't it.
One of the popular characters is Roronoa Zoro!
The person who plays Zoro is Arata Mackenyu.
Actually, I didn't know this actor until I saw live-action of St. Seiya at a theater 5 month ago.
He looks like popular in Japan but I stopped watching TV long time ago that I don't know modern actors and actresses anymore.
I checked his background and career this time that I'll share here.
Who is Mackenyu Arata?
Mackenyu Arata is a Japanese actor.
His Japanese name in Kanji is 新田真剣佑 (あらた まっけんゆう).
As of September 2023, he is 26 and height is 176 cm.
He was born and raised in Santa Monica, California, USA.
His parents are both Japanese.
His father Shinichi Chiba was very famous actor in Japan and mother was Maiko.
He learned kyokushin karate, gymnastics. piano and swimming when he was a child.
For kyokushin karate, which is called strongest karate, he won a karate tournament in Los Angeles.
Here is the YouTube video of the final of the tournament (Red belt is Mackenyu).
Mackenyu vs. Azael
Until high school, he lived in the U.S.
The high school he went was Beverly Hills High School.
After high school, he moved to Japan and started his acting career in Japan.
His first main acting career in Japan started with Chihayafuru (Japanese manga and anime).
He got married this year (2023).
Can Mackenyu Arata Speak fluent Engish?
Yes, he can speak native English.
And no distinct Japanese accent at all in his English.
You can find it from the live-action of One Piece and following video.
Mackenyu Reads Your Thirst Tweets | One Piece | Netflix (YouTube)
Rather, his mother tongue is English as he was born and raised in the U.S.
The school he went to was not an international school for Japanese but Beverly Hills High School, so I understand it.
He learned Japanese from his parents at home.
Then, I thought, maybe his Japanese is not so fluent.
So I decided to check his interview and found that his Japanese was also perfect.
Here is the Japanese interview of his.
Interview of the movie Saint. Seiya The Beginning (YouTube)
I can say he can speak both English and Japanese fluently.
And the level of both English and Japanese are native.
Carrer of Mackenyu Arata in Movie
I summarized career of Mackenyu Arata only in movie in in chronological order.
I excluded his career in TV drama series.
I didn't know that he played the part of Okuyasu in Jojo (2017) and Enishi in Samurai X (2021).
He also played the part of Ryoichi in Pacific Rim: Uprising in 2018.
2013
SPACE MAN (Main character)
2015
Take a Chance (Masataro)
Souon (Son of Distinguished Teacher Emeritus)
Mased Rider Drive Surprise Future (Eiji Tomari)
2016
Chihayafuru (Wataya Arata)
Nigakute Amai (Atsushi Babazono)
Shoujo (Hikaru Makise)
2017
Let's Go, JETS! From Small Town Girls to U.S.Champions?! (Kosuke Yamashita)
Beach Girl (Kazuya Tojigamori)
Jojo's Bizarre Adventure Diamond Is Unbreakable (Okuyasu Nijimura)
2018
Impossibility Defense (Asao Momose)
Chihayafuru (Wataya Arata)
Pacific Rim: Uprising (Ryoichi)
OVER DRIVE (Naozumi Hiyama)
Movie Code Blue – Doctor Heli Emergency Life Saving (Akio Iwata)
2019
12 Suicidal Teens (Shinjiro)
Tokyo Ghoul [S] (Sota)
2020
Kaiji Final Game (Minato Hirose)
Our 30-Minute Sessions (Aki Miyata)
Tonkatsu DJ Agetaro (One of the guests of VIP Room)
2021
THE END OF THE TINY WORLD (Makoto)
Brave -Gunjou Senki- (Aoi Nishino)
Samurai X The Final (Enishi Yukishiro)
2022
Full Metal Alchemist (Scar)
2023
Ichikei's Crow (Bunta Ishikura)
Knights of the Zodiac (St. Seiya) The Beginning (Seiya)
One Piece Live-Action (Zoro)
Zoro's Swrod bends in half in Live-Action One Piece
Speaking of Zoro, his sword bends in half in the Live-Action One Piece somehow.
It was when Zoro fought against Morgan.
He dodged the Morgan's attack by rolling over and all the swords including scabbard at his waist were completely bent.
This was a mistake although I think just a few people noticed it.
People who notice this said
"The highlight is Zoro's sword Wado Ichimonji, which bends in a squishy way"
"Zoro's sword ate Gum-Gum Fruit"
"The laws of physics got lost"
"Gear 5 zoro"
Was it just a simple mistake or foreshadowing by Eiichiro Oda who also served as executive producer of this Live-Action One Piece?
Summary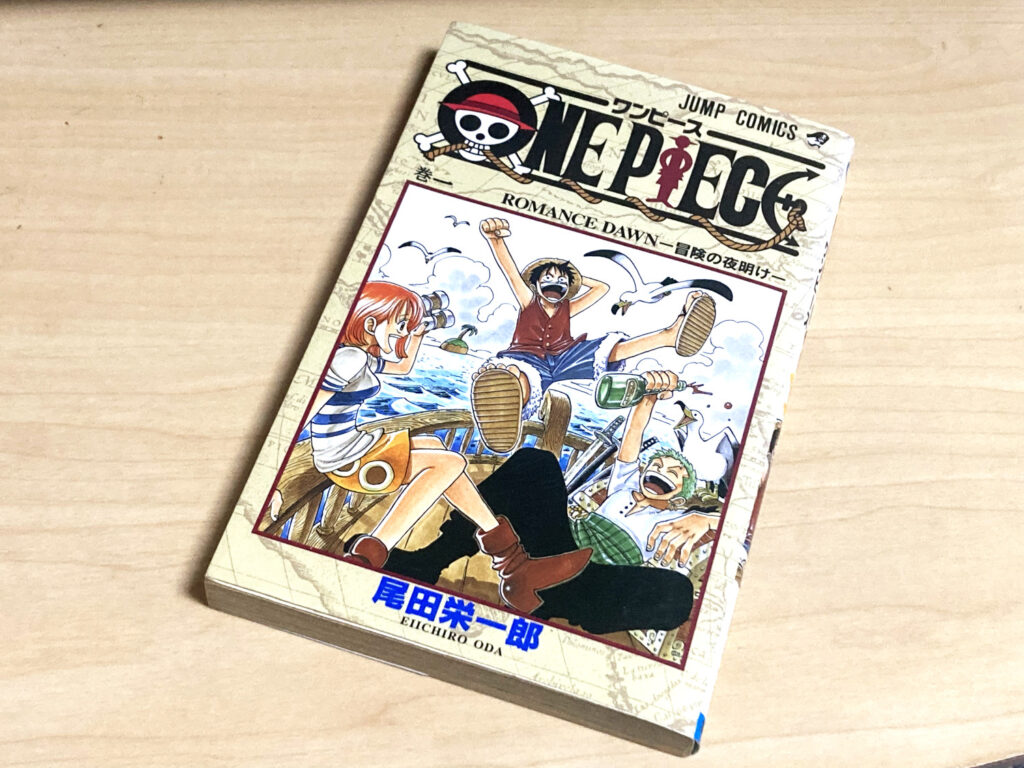 I was really surprised when I saw a movie of St. Seiya as he spoke native English.
I know some Japanese actor or singer can speak fluent English.
Still, the English they speak has a light Japanese accent sometimes.
But I couldn't find even slightest Japanese accent in his English.
I wondered why.
And I was convinced after checking his background that he was born and grew up in the US until high school.
His mother tongue was English.
He learned Japanese from his parents.
Whether it is music or actor, I feel like it's rare for Japanese to be recognized and succeed globally.
But I think he made it through the part of Zoro of One Piece this time.
I'm looking forward to his continued success.